I'm speechless.  Below you will read the "thoughts" of the TNT Tony Twitter campaign crowd as they contact the Commodity Futures Trading Commission and a member of congress about the IQD scam. 
 

*************************************************************
From:
 Bill Johnson
Organization(s):Comment No:
 59571
Date:
 2/6/2014 
Comment Text:
I FIND IT REPREHENSIBLE THAT WE ARE BEING ASKED TO FILE A COMPLAINT ABOUT THE DINAR BEING A SCAM. IT IS NOT A SCAM. ALTHOUGH I HAVE NOT PURCHASED IT PERSONALLY I HAVE PURCHASED THE VIETNAMESE DONG NUMEROUS TIMES FROM WELLS FARGO, WHO GOT IT THROUGH THE UST.
THE GCR (GLOBAL CURRENCY REVALUATION) SHOULD HAVE HAPPENED IN OCTOBER/NOVEMBER OF 2013. THOSE OF US WHO HAVE PURCHASED FOREIGN CURRENCY SUCH AS THE IRAQI DINAR AND VIETNAMESE DONG HAVE BEEN PATIENTLY WAITING FOR IT TO REVALUE. WE WERE TOLD IT WOULD HAPPEN IN OCTOBER. THEN WE WERE TOLD IT WOULD HAPPEN BY THANKSGIVING SO WE WOULD HAVE AN AWESOME BLACK FRIDAY AND COULD PUMP MONEY INTO THE ECONOMY. THEN WE WERE TOLD BY CHRISTMAS, THEN BY NEW YEARS, ETC. DO YOU GET THE PICTURE?
HERE'S THE PART THAT I CAN'T ABIDE. BACK IN NOV. AND DEC., SENATORS, CONGRESSMEN AND OTHER ELITES STARTED BEING ALLOWED TO GO IN AND EXCHANGE THEIR CURRENCY. WE WERE TOLD IT'S JUST HOW THINGS ARE... THAT THE ELITE GET TO GO FIRST. THEN THE ELITE STARTED SENDING THROUGH THEIR FAMILIES, GARDENERS, CHAUFEURS, FRIENDS, ETC. WHILE WE SAT BACK WAITING. TRILLIONS OF DOLLARS WENT THAT WAY. 
NEXT IN DEC. AND JAN. THE BANKERS STARTED RUNNING THEIR PEOPLE THRU TO DO THE EXCHANGE. WEALTH MANAGERS WERE TOLD TO CONTACT THOSE IN THEIR JURISDICTION WITH A BALANCE OF $5 MILLION IN WEALTH OR MORE TO GO PURCHASE DINAR AND COME TO THOSE BANKS TO EXCHANGE. AGAIN... TRILLIONS OF DOLLARS WERE LIQUIDATED BY PEOPLE WHO DIDN'T EVEN KNOW ABOUT THIS INVESTMENT. WE JUST STOOD BY WAITING... AND MORTIFIED THAT OUR OWN GOVERNMENT KNEW AND WOULD DO NOTHING ABOUT IT. 
IT'S IMPORTANT THAT YOU UNDERSTAND THIS... WE WON'T JUST SIT IDLY BY AND ACT LIKE THIS NEVER HAPPENED. MANY WHO VOTED FOR BARRACK HUSSEIN OBAMA ARE DISALLUSIONED AND WILL BE VOTING DIFFERENTLY IN THE NEXT ELECTIONS.
TO SUMMARIZE, MY COMPLAINT IS NOT THAT THE DINAR IS A SCAM. MY COMPLAINT IS THAT MANY PEOPLE IN POWER KNEW HOW THE MONEY WAS BEING SQUANDERED ON THE ELITE AND THOSE CHOSEN BY WEALTH MANAGERS. WE ARE BEING ASKED TO ACCEPT THAT THIS IS JUST A SCAM. INSTEAD IT IS AN ABOMINATION AGAINST THE AMERICAN PEOPLE, THEIR RIGHT TO PURCHASE FOREIGH CURRENCY AND BASED ON ORDER 13303 BE ABLE TO EXCHANGE IT. iT IS AN ABOMINATION AGAINST THOSE WHO FOUGHT IN IRAQ AND AFGHANISTAN AND MADE THIS INVESTMENT. CAN YOU IMAGINE HOW THEY ARE FEELING RIGHT NOW? THEY LOST LIMBS AND LIVES AND FAMILY MEMBERS, AND THE US GOVERNMENT IS TELLING THEM IT WAS ALL A SCAM.
OUR GOVERNMENT SHOULD BE ASHAMED. SOME ARE SAYING WHAT THE BANKS DID WAS INSIDER TRADING. CLEARLY WHAT THE ELITES DID WAS TAKE MONEY OUT OF THE HANDS OF THE MIDDLE AND LOWER CLASS WHO TRULY NEED THE MONEY AND PUT IT INTO THE HANDS OF THE ALREADY VERY WEALTHY. SOME OF THOSE MIDDLE AND LOWER CLASS PEOPLE WHO PURCHASED FOREIGN CURRENCY ARE IN NEED OF A PLACE TO LIVE, FOOD, CLOTHING, MEDICAL CARE, ETC. AND INSTEAD OF LETTING THOSE PEOPLE EXCHANGE... THE POWERS THAT BE INSTEAD FELT IT WAS "PRUDENT AND APPROPRIATE" TO GIVE THE MONEY TO THE ALREADY WEALTHY AND MAKE THE RICH JUST GET RICHER.
IT'S WRONG WHAT THEY DID... AND THEY KNOW IT'S WRONG!
ALL"WE THE PEOPLE" ASK is do the RIGHT thing. 
http://comments.cftc.gov/PublicComments/ViewComment.aspx?id=59571
Congressman Bennie G. Thompson
January 31
THOMPSON URGUES CAUTION REGARDING IRAQI DINARS
WASHINTON, DC – Today, Congressman Bennie G. Thompson (MS-02) released the following statement regarding the purchase or exchange of Iraqi dinars: 
"My office has received numerous complaints from constituents who have purchased Iraqi dinars. After purchasing Iraqi dinars constituents are unable to utilize the currency or exchange for other tender. I would like to recommend that constituents refrain from purchasing the Iraqi dinar as it currently cannot be exchanged for other currency in the United States. If you or someone you know has purchased Iraqi dinars please contact the U.S. Commodity Futures Trading Commission to file a complaint or issue a tip at 1-866-366-2382," said Congressman Thompson.
18
59
6
Like
 · 
Comment
https://www.facebook.com/pages/Congressman-Bennie-G-Thompson/7259193379?hc_location=timeline
http://dinardouchebags.blogspot.com/2014/03/comments-from-tonys-twits.html
*****************
GURU HUNTER





Posts

: 24223

---

Join date

: 2015-02-19



These people are unbelievable.  Can they really be that ridiculous?  I wonder if they will look back at this time in their lives and be embarrassed? 
Last edited by Ponee on Fri Jun 15, 2018 6:47 am; edited 1 time in total
Admin





Posts

: 38256

---

Join date

: 2011-08-09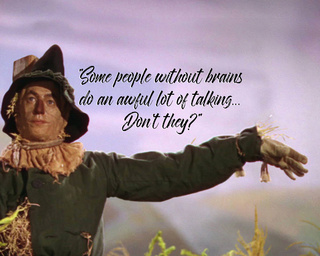 *****************
Trust but Verify --- R Reagan
"Rejoice always, pray without ceasing, in everything give thanks; for this is the will of God in Christ Jesus for you."1 Thessalonians 5:14–18 
Super Moderator





Posts

: 27247

---

Join date

: 2011-08-09


Age

: 23


Location

: Umm right here!



---
Permissions in this forum:
You
cannot
reply to topics in this forum