POOFness for JUNE 10: I BELIEVE IN LOVE
Posted By: hobie [Send E-Mail]
Date: Sunday, 10-Jun-2018 23:25:40
Hi, folks - Received via e-mail: =====


Subject: I BELIEVE IN LOVE
From: "The Office of Poofness" <2goforth@humanus.ca>
Date: Sun, June 10, 2018 10:46 pm
https://www.hypable.com/watch-lily-collins-sings-i-believe-in-love-from-mirror-mirror-end-credits/
POOF SAID

Greetings and Salutations, We are marching along side of you right now which is a good way to let you know that the ways and wills and watchdog bullies are being handled. The shifting energies of the current times are indeed shifting. Help make the way clear; do the work, manage the details, the small ones, not the larger ones. Help make the road passable and deal with the "whats in your face" issues right now. Start with a new resolve. Define the world as you see it; and its problems; as YOU see it; and note what you can do to add to the legacy of the world becoming a better place. Get out of self and into the wake of the tidal waves making headway across the lands . You didn't pick this project; it picked you — in spite of what you think you know; you got picked to be a production manager of sorts. So the times they are indeed changing and the snarls in the enmeshed fields of activity are extracting and clearing up; the makings of a successful launch are being intently reviewed along with methodologies once more. Yes, we know; yes—we know this has been done innumerable times and so why once again? Only because more times then not discoveries showed that some aspects were gaping some where. The intention is for this to go and go without a hitch; and it will; if we do your homework. Now that leads us to the when? The when will be when the Elders say and not before. Each week gets closer. Just be aware that the clanging of the noises of change are growing louder and louder...P...


SUSAN SAYS Dear Community, from Lovemylife Inspirational: You know great things are
coming when everything
seems to be going wrong. Old energy is clearing out
for new energy to enter
Be patient! "Idil Ahmed" The above quote is a pretty close assessment of the circumstances must people are experiencing in there lives right now.
From all the information I am receiving at the present time there is plenty of positive movement taking place toward finally getting the PROSPERITY PROGRAMS out of the stalled mode and into the delivery mode. Visible evidence should be showing up rather quickly now - I hope this helps the many that are waiting. Much Love, Susan


DID YOU KNOW? Good Evening, For the past few months, I have attempted to educate as well as bring clarity to the Global Currency Revaluations (GCR) , the Dinar Revaluation (RV), and Historical Asset Redemption events. The strategy was to first provide and educate the history of currency, banking, and global financial systems along with the function of and how sovereign bonds are developed. (Santa Anna's Black Eagle doc and Treaty of Versailles Boxes (TOV) doc). The purpose was to show how we got to the financial debacles the world is in today. Secondly, was to approach how we perceive these events and bring clarity to the information streams that have caused adverse effects on an asset holder's mental and financial security. This occurred due to exaggerations and speculations that ultimately develop unrealistic expectations from which life choices are determined and made. It is human nature to want to know the "How" and "When" things work. Call it a natural curiosity. Gathering information is easy but how you use it is where problems can occur. And third, the strategy was to bring focus back to the end goal we are all trying to achieve: the saving of our humanity. When you are an athlete, the end goal is to win the event. The focus is always on the event. What is not realized is the years of practice and conditioning required to win. The win is just the report card of all the efforts and conditioning put forth to achieve it. Education works the same way. A "Sheep Skin", our diploma/degree is the report card of your efforts and sacrifices. There are so many variables to consider in terms of cause and effect and risk/reward scenarios from a global perspective, that we, as the individual, have very little sense of the depth of these waters. The more I think about it, the more information I receive,and the more I dig into it the more pieces get added to the puzzle. Here is another variable to consider: The Money Supply. Generally the Money Supply and its policies are determined utilizing the "M" designations. The "M' designations are merely account balances that have aggregated from various sources, such as MO, MB, MZM, M0, M1, M2 M3 and Fractional Reserve Banking. There are two kinds of money: central bank money (obligations of a central bank, including currency and central bank depository accounts) or MB and commercial bank money (obligations of commercial banks, including checking accounts and savings accounts that are divided up into M1 to M3 components The Central Banks of each individual sovereign determine what "M' components it will utilize for their Money Supply policy. For an example, the United Kingdom utilizes the MO and M4 components whereas New Zealand utilizes M1, M2 and M3 components
Now the variable to consider is how all these different Central Banks and sovereign money supply components integrate with each other when the value of their currency is dictated by different variable components. And how will the release of funds from the GCR/RV effect each country"s Money Supply policies? This was just one example of a variable to consider in the bigger picture of things. There are so many more to consider that we ,as the individual, haven't got a clue. If I started to list just what comes to mind there wouldn't be enough space in this letter. And that is not considering what I don't know to ask or can think of. I don't know what I don't know type of thing..
So when you get frustrated and can't seem to figure out what the delays are, consider the bigger picture of cause and effect scenarios and keep your focus on the win. Others are putting in the practice on your behalf. If you would like a brief on the "Money Supply and the "M" designations send a request to ( replytodj@mail.com subject line Money Supply )
For any other replies comments or request please identify them in the subject line. There are too many emails to sort through and that would help. DJ


ZAP SAYS


HI ALL THE ONLY THING I HAVE TO SAY TODAY IS WE ARE MOVING FORWARD VERY QUICKLY. AND WE ARE DOING IT IN LOVE. SURE WE HAVE BEEN SUBJECTED TO MANY DELAYS BY BANKERS THAT HAVE ONLY ONE THING ON THEIR MINDS, AND THAT IS TO HOW TO KEEP MONEY IN THE BANK INSTEAD OF DISTRIBUTING IT ACCORDING TO INSTRUCTIONS. IF THIS WERE A REGULAR COMMERCIAL TRANSACTION THEN OF COURSE THERE WOULD NOT BE ANY ISSUE, BUT IT IS NOT AND THESE GUYS ARE HELL BENT FOR LEATHER IN KEEPING THE MONEY INSIDE THE BANK.

I WONDER IF THESE GUYS ARE CLONED SINCE THEY ALL ACT IN THE SAME MANNER NO MATTER WHICH BANK YOU USE. MISS PHIPPS IS OF THE OPINION THAT THEY ALL COME FROM THE SCREAMING MONKEY MEDICAL RESEARCH AND CLONING CENTER, AND GET SHIPPED TO THE VARIOUS BANKS AS REQUIRED. WHEN THEY GET CAUGHT, MORE OFTEN THAN NOT THEY GET A SLAP ON THE WRIST THAT THE CLIENT CAN SEE, THEN GET TRANSFERRED TO ANOTHER BRANCH WITH A PAY INCREASE AND A CAUTION TO NOT GET CAUGHT AGAIN. WHATEVER IT IS, WE HAVE SUFFERED TERRIBLE DELAYS AND GREAT LOSSES IN THE PASSING OF SOME OF THE MOST BRILLIANT MINDS OF OUR TIME BUT WE HAVE MANAGED TO SQUEEZE BY THANKS TO YOUR HELP, BUT IT HAS BEEN FAR FROM EASY. THIS WEEK WE WILL SEE MANY THINGS START INCLUDING OUR HYDRATION AND GETTING TO THE OFFICE LEASE PART OF THE BUSINESS PLAN (YES WE HAVE A BUSINESS PLAN).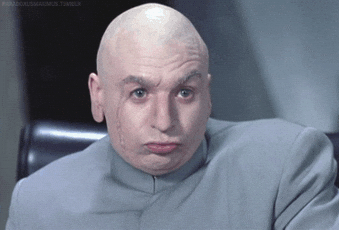 EVERYTHING IS AT THE READY ON OUR SIDE AS THE TRUSTS AND FOUNDATIONS THAT ARE GETTING THE FUNDS OUT TO US AND THE OTHERS ARE IN FULL SWING NOW. I IMAGINE THIS ALSO IMPACTS THE TIMING OF THE RV RELEASE, AND I HAVE HEARD DATES RANGING FROM THIS MONDAY JUNE 11 TO JUNE 15 FOR FUNDS TO BE RELEASED THERE. HOPEFULLY IT WILL BE SOONER THAN LATER. SINCE HONG KONG BECAME ACTIVE, SO DID RENO BUT THERE ARE STILL THINGS TO BE DONE SO THE DATES FLUCTUATE FOR THIS WEEK. WE SHALL SEE WHAT THE DATE WILL BE FOR THAT RELEASE. BUT REGARDLESS, ALL IS MOVING FORWARD IN THE DIRECTION IT NEEDS TO AND THE PROJECT SIDE WILL BEGIN FROM THE MAIN THRUST OF THE EFFORT THAT IS THE PROVINCE OF THE ELDERS AND UPSTAIRS.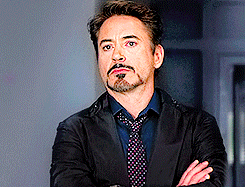 THERE IS LITTLE ELSE TO SAY AT THE MOMENT AND WE ARE SWAMPED WITH WORK RIGHT NOW PREPARING FOR THE NEXT DAYS. THERE WILL BE TREMENDOUS ACTIVITY BOTH BEHIND THE SCENES AND RIGHT IN FRONT OF US. THIS IS A SPECIAL TIME WE ARE ENTERING AND THE WORKLOAD WILL SURPRISE EVEN THE MOST OPTIMISTIC FOLKS.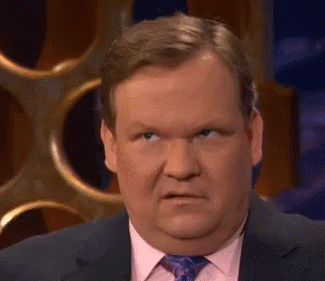 REMEMBER THE REASON WHY ALL THIS ACTIVITY RIGHT NOW AND IT IS ALL ABOUT LOVE. THESE RELEASES ARE BASED ON LOVE FOR ALL OF US. THE TIME WE ARE ENTERING REQUIRES LOVE FROM ALL OF US AS WELL SO KEEP THIS IN MIND WHATEVER YOU DO. IT IS ONLY THIS POWER THAT CAN AND WILL SUSTAIN US AND ALLOW US TO GET THROUGH THE TOUGH TIMES AS WELL AS THE GOOD TIMES AND ALLOW THE CHANGE TO TAKE PLACE. GETTING DISSED AT SOMEONE CONTINUES THE STRIFE, SO FORGIVENESS COMES INTO PLAY HERE TO KEEP STABILITY.

I GUESS THAT BY THIS TIME, MANY OF YOU HAVE UNDERSTOOD CERTAIN THINGS ABOUT OUR ORGANIZATION AND OUR RELATIONSHIPS AND OUR WAY OF DOING THINGS. TO OTHERS THAT HAVE NOT HAD THE BENEFIT OF THIS INSIGHT, I CAN SAY THAT OUR PRESENCE IS NOT BY ACCIDENT BUT WITH GOOD PURPOSE. OVER TIME WE HAVE EXEMPLIFIED AS BEST WE COULD THE BEST WE CAN BE AND HELP OTHERS AS BEST WE CAN. OUR TENET OF LEADERSHIP BY EXAMPLE IS NOT TAKEN LIGHTLY NAD ACTS IN ALL OUR ACTIONS. THIS TAKES TIME AS CHANGING THE COURSE OF ANYTHING DEMANDS TIME, AND PATIENCE IS TAXED BEYOND MEASURE. THOSE THAT MANAGE TO STAND STRAIGHT AND ADHERE TO THIS TENET MAKE CHANGE HAPPEN OR AT THE VERY LEAST, GIVE IT FERTILE GROUND TO TAKE ROOT IN AND GROW. REMEMBER GOOD SEEDS BRING FORTH GOOD FRUIT. IT YOU ARE ATTACKED, DO NOT DESPAIR. SIT BACK A BIT AND LOOK OBJECTIVELY AT THE ATTACK AND CORRELATE IT TO THE BIG PICTURE. DOES IT MAKE SENSE. DO YOU RESPOND. WHAT IS THE RESULT OF A RESPONSE. IS IT EGO BASED (MOSTLY OF COURSE). IS IT GREED BASED. WHAT MITIGATING CIRCUMSTANCES COME INTO PLAY WHEN YOU SEE THE WHOLE PICTURE. WHAT CAN BE SEEN…THESE ARE SOME OF THE BASIC THOUGHTS THAT SHOULD COME TO MIND AND YOU CAN REFLECT ON AND MAKE GOOD DECISIONS.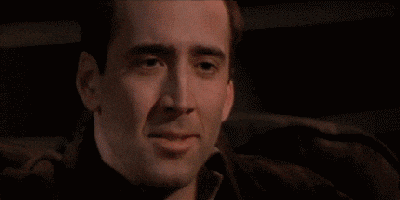 BUT LEADING BY EXAMPLE MEANS THAT YOU DO WHAT YOU SAY AND WALK THE TALK AS BEST YOU CAN. IF YOU MAKE MISTAKES, IT DOES NOT MATTER BECAUSE YOU ARE SUPPOSED TO LEARN FROM THAT AND YOUR FUTURE ACTIONS HAVE THAT ELEMENT DONE AND THE EXAMPLE REMAINS INTACT. OTHERS WILL ALWAYS LOOK AT WHAT YOU DO TO SUPPORT WHO YOU ARE AND WHAT YOU ARE DOING. WHEN YOU GO INTO THE COMMUNITY LEVEL TO HELP THERE, OTHERS WILL REALLY PUT YOU UNDER A MICROSCOPE AND WATCH. IT IS CRITICAL TO BE STANDING VERY STRAIGHT AT THIS POINT, AND STEADY ON THE PATH. YOU WILL BE FINE.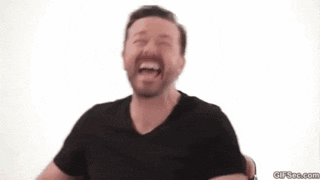 INTERESTINGLY, I AM WATCHING STAR WARS EPISODE 3 IN THE BACKGROUND BUT JUST NOW I WATCHED THE PART, AND IN THE SAME VEIN OF THOUGHT WHEN OBI WAN SHOT THE DARTH SIDEOUS AND THREW THE BLASTER AWAY SAYING IT IS SO UNCIVILIZED – JEDI PREFER ONE ON ONE DIRECT CONFRONTATION USING LIGHT SABRES – THIS IS REASONABLY CLOSE TO WHAT I MEAN HERE. DO IT THE RIGHT WAY INSTEAD OF THE OTHER WAY. YOUR INNER SELF WILL ALWAYS TELL YOU WHAT IS THE RIGHT WAY (IT CAN NOT LIE TO YOU) SO YOU CAN TAP INTO THIS PRETTY EASILY. SO WHEN YOU BEGIN YOUR PROJECT, PORTRAY TO ALL OTHERS IN YOUR IMMEDIATE CIRCLE THE REALLY GOOD WAY OF YOU DOING THINGS THAT YOU IN TURN EXPECT OF THEM. THIS RIPPLE WILL CONTINUE AS IT MAKES SENSE. PUT RESOURCES BEHIND THIS PATH AND AWAY WE GO. BE WELL, BE GOOD, AND LOOK AFTER YOUR FAMILY AND FRIENDS WITH NEW EYES THAT SEE THE LOVE THAT CAN CREATE CHANGE AND HELP OTHERS. WE MUST JOIN TOGETHER IN THESE EFFORTS THAT WILL LAUNCH US INTO THE NEW PARADIGM AND CREATE THE CHANGE WE ARE AFTER. IT IS ALL UP TO US NOW. GOD BLESS LOVE AND LIGHT
IN OUR SERVICE
ZAP


"GOD IS; I AM; WE ARE"
"BE GOOD, BE LEGAL, TELL TRUTH"
JUNE 10, 2018
COPYRIGHT ZAP 2013-2018


Contributions Thank you for your support as we do our best to keep you up to date. We couldn't do this without your Help. Please go to Paypal.com using the account address: goneforthfornow@gmail.com to support the cause. Please remember to click friends and family when sending. We're still struggling to keep the lights on and food on the table. Unfortunately, there was been a delay in sending thank you notes ..... do expect to receive your acknowledgement this week. Love and Kisses, 'The Office of Poofness" ZAP, Susan and Staff

===== --hobie

Thanks to: http://www.rumormillnews.com
*****************
Out Of Mind
www.oom2.com

Admin





Posts

: 5586

---

Join date

: 2011-08-16


Location

: Woodstock Nation



swamped with work?  uh, all you need to be focused on are those W-8 and W-9 docs, remember saying that?  That was the hold-up.  Why are you focused on anything BUT getting those docs completed?  if you don't know how to prioritize, you expect people to believe you can be custodian of trillions of dollars and disseminate it correctly?

Oh, you're an effing liar, too...
GURU HUNTER





Posts

: 1898

---

Join date

: 2015-08-13



---
Permissions in this forum:
You
cannot
reply to topics in this forum