Sadr calls on the Interior to start a campaign to "disarm" Sadr City after the Eid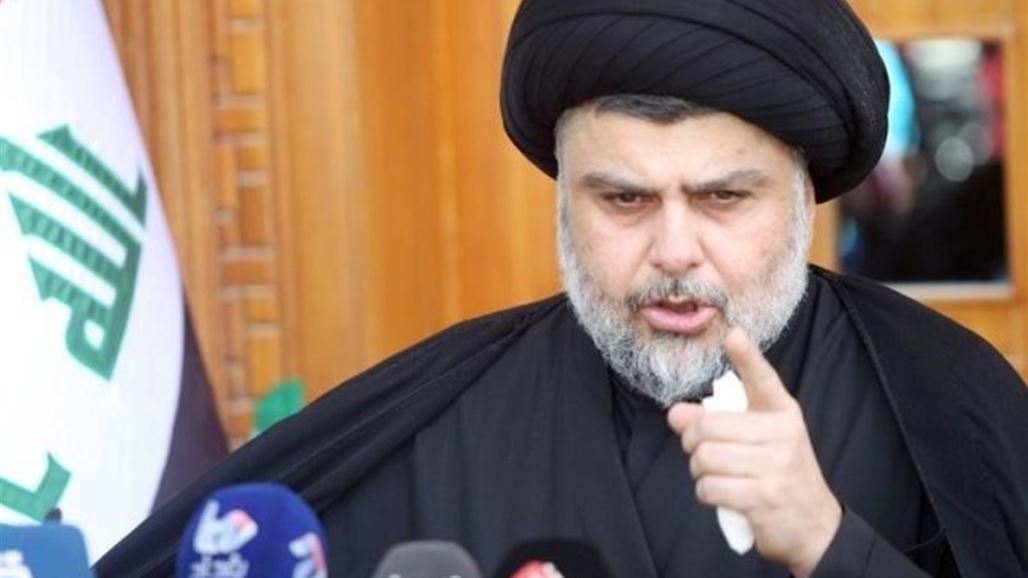 Editor Ali Jassim - Friday 8 June
Alsumaria News / Baghdad
called the cleric Moqtada al - Sadr , on Friday, the Ministry of Interior to start a campaign to "disarm" Sadr City after Eid al - Fitr, while stressing the need to "not" the Sadrist movement targeting this project.
"In order to strengthen the Iraqi state , and in order to strengthen the army and the police exclusively, I call for starting the disarmament campaign and handing it over to the Iraqi state," Sadr said in a press release . "To show good faith, I call on the Iraqi forces in general, Qassem Araji to start the campaign after the Eid to declare Sadr City a demilitarized city and then generalization to other areas.
He added that "everyone should obey the orders and not obstruct this project and hand over weapons without any discussion because the blood of Iraqis is more expensive than anything else we have," noting that "I do not want to be the only responder Sadrist movement, but all the people of all affiliations and factions, and not This project is targeting the current as it is in all political, military and economic resources. "
"I advise that the weapons be sold to build the poor areas, and that the weapons and money should be in the hands of an honest government," he said. "The Interior Ministry should provide the appropriate security environment. Not through the establishment of checkpoints and militarization of cities, but through intelligence work and cooperation of the people with the security forces and tell them violations and the arrest of terrorist and criminal gangs and the trial of justice and fairness without fear or accountability.
He stressed the leader of the Sadrist movement, "The Sadrists should not be targeted by this project, otherwise it would not be tolerated, with the attempt to apply this to the official security forces that use weapons without permission, the forces still need to screening and rehabilitation and liquidation immediately and quickly." Any aid and advice in this regard. "
On Friday, the Interior Ministry issued a statement clarifying the fact that a military aircraft carried out an operation to pile up ammunition in Sadr City, east of Baghdad, while confirming that these rumors were not true.
On Wednesday evening, June 6, 2018, dozens of homes were destroyed by heavy bombardment in Sadr City, in the Sadr City district of Sadr City, leaving scores of wounded and dead.
On Thursday (June 7, 2018), the Prime Minister and Commander-in-Chief of the Armed Forces, Haidar Al-Abadi, issued immediate orders to investigate the explosion in Baghdad's Sadr City city yesterday, while "outside the security forces" carried legal and judicial responsibility.
LINK
*****************
GURU HUNTER





Posts

: 24174

---

Join date

: 2015-02-19



---
Permissions in this forum:
You
cannot
reply to topics in this forum