POOFness for JUNE 8: SUN AND FUN AND MUCH WORK AHEAD
Posted By: hobie [Send E-Mail]
Date: Friday, 8-Jun-2018 03:24:19
Hi, folks - Received via e-mail: =====


Subject: SUN AND FUN AND MUCH WORK AHEAD
From: "The Office of Poofness" <2goforth@humanus.ca>
Date: Fri, June 8, 2018 12:00 am Zap Says


HI ALL, THE BANK IS SUCH A WONDERFUL INSTITUTION. YOU DEPOSIT MONEY TO THEIR ACCOUNT AND THEY TAKE YOUR MONEY. IF YOU WANT IT BACK, NO PROBLEM IF IT IS A SMALL AMOUNT. TRY GETTING BACK A LARGE AMOUNT. THIS IS WHAT THE TRUST HAS BEEN DOING, AND TODAY THEY FINALLY GOT RESOLUTION AND THIS RELEASE IS FINALLY BEING DONE.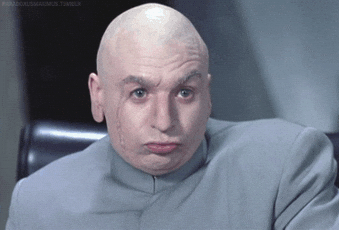 ON ANOTHER TOPIC, I AM GRATEFUL THAT WE HAVE ALWAYS STOOD STRAIGHT. WE HAVE FOUND EARLY ON THAT TRUTH WORKS AND IS THE ONLY THING THAT KEEPS YOU STANDING STRAIGHT NO MATTER WHAT. THIS WORKS FOR US AND PRETTY WELL EVERYBODY WE KNOW NOW. I CAN TELL YOU THAT OVER TIME, OUR TEAM MEMBERS HAVE SHOWN ME WHO THEY ARE, THEIR LIMITS, AND THEIR RESOLVE. EVERYBODY TELLS YOU WHO THEY REALLY ARE OVER TIME, RIGHT?. OUR GUYS AND GALS ARE THE BEST THERE IS AND MORE ARE COMING IN. WE HAVE OVER A HUNDRED INSIDE AND HUNDREDS MORE OUTSIDE THE INNER TEAM MEMBERS. IT IS WONDERFUL TO SEE OUR EFFORT BLOOM AND ABOUT TO GET REPOTTED AND WATERED AND PLACED INTO THE SUN TO GROW. WAY COOL.

IT IS A GOOD THING TO BE TRANSPARENT BUT IT IS NOT GENERALLY ACCEPTED IN CURRENT ECONOMICS WHICH ARE FRAUGHT WITH MISDIRECTION. I WAS ABLE TO SHARE SOME THINGS OVER TIME WITH YOU EXCEPT FOR THE BITS I WAS TOLD WAS FOR MY EYES ONLY, OR CONFIDENTIAL NOT FOR GENERAL DISTRIBUTION. SO FROM THE INFORMATION WE CAN SEE, IT IS CLEAR THAT WE ARE FINALLY AT THE TIPPING POINT WHERE EVERYTHING WILL BEGIN LIKE A BIG GREEN TIDAL WAVE. THE INFORMATION DESCRIBES A PRETTY CLEAR LANDSCAPE THAT WE CAN OBSERVE AND MAKE GOOD DECISIONS ON.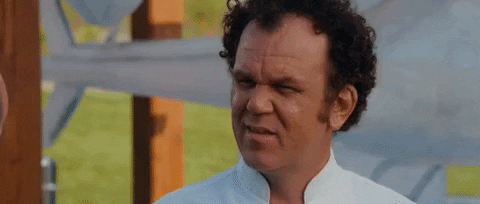 I TRUST THAT THE MAJORITY WILL NOT GET LOST IN THE COMING ACTIVITY AND GET A GOOD PROJECT TOGETHER THAT MAKES SENSE TO THEM IN RESPECT OF HELPING OTHERS WHILE MAKING A GREAT LIVING FOR THEMSELVES AND THEIR FAMILY. THIS IS THE FUNDAMENTAL THE ELDERS ARE ATTEMPTING TO DO HERE WITH THESE MASSIVE RESOURCES, SO LET'S GET WITH THAT AND MAKE IT SO.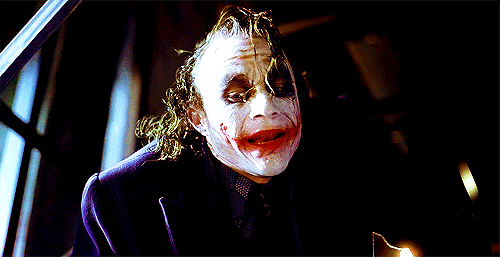 HAVING SAID THAT, WE ARE GOING TO FACE THE NEXT 5 DAYS WITHOUT ANYTHING TO SUSTAIN US AND KEEP US ALL ALIVE. GETTING READY FOR WHAT IS COMING IS OK AND WE ARE DOING IT, BUT WITHOUT COMMUNICATIONS AND FOOD AND BASICS, NOT MUCH CAN BE DONE AND WE STAND A CHANCE OF DELAY IF WE ARE NOT UP TO SPEED. SO I AM ASKING YOU TO KEEP US ALIVE A BIT LONGER. IT IS FRIDAY TOMORROW AND BEFORE THE FUNDS COME IN WE WILL WITHER AND MAYBE DIE IN SOME BRANCHES OF THIS TREE AND PLEASE GOD DO NOT LET THIS HAPPEN RIGHT NOW WE NEED ALL OF US.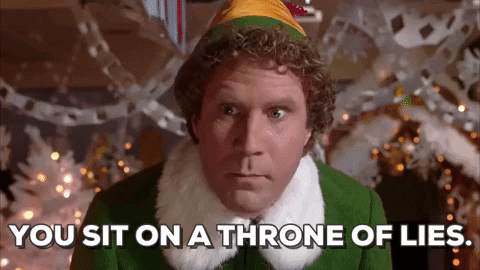 RIGHT NOW WE HAVE THIS CONFIRMATION THAT WE ARE AT THE VERGE. THE BANK WAS VISITED BY PEOPLE THAT RESOLVED THE ISSUE, AND THE BANK COMPLIED. REGULATORS ARE A FASTIDIOUS BUNCH. GOTTA LOVE EM. ON MONDAY THEY WILL FINISH PROCESSING, AND TUESDAY THE FUNDS GO OUT TO THE VARIOUS BENEFICIARIES AND WE WILL RECEIVE THE FIRST BITS TO GET US STARTED WITH THE OFFICE AND BASIC COMMUNICATIONS. THE REST OF THE OFFICE SETUP YOU KNOW ALREADY WITH THE SERVERS, AND DESKS, AND LIGHTBULBS, AND SO ON. REMEMBER THIS DOES TAKE TIME AND IS NOT A FIVE MINUTE JOB OVER THE PHONE. SO WE NEED THAT SUPPORT ONE MORE TIME AND BE AS STRONG AS POSSIBLE AND ALIVE FOR WEDNESDAY, THAT BEING THE TIME WHEN WE FIGURE TO BE THE LATEST DATE FOR FUNDS TO ARRIVE AND HYDRATE US. NOW WE ARE WILTING AND NEED WATER BADLY.

THANKS. YOU MEAN LIFE FOR ALL OF OUR EFFORT HERE. MUCH LOVE AND GOD BLESS. TALK SUNDAY. LOVE AND LIGHT
IN OUR SERVICE
ZAP

Contributions Thank you for your support as we do our best to keep you up to date. We couldn't do this Without Your Help.!!! Please go to Paypal.com using the account address: goneforthfornow@gmail.com to support the cause. Please remember to click friends and family when sending. If you are not a member of paypal and sending a donation please send an e-mail to goneforthfornow@gmail.com so we can log you in and send you a Thank You. We appreciate all the help you continue to provide in keeping food on people's tables, medical needs met, computers running and shelter .
With Much Gratitude and Appreciation, Susan
Love and Kisses,
"The Office of Poofness"
ZAP, Susan and Staff


===== --hobie

Thanks to: http://www.rumormillnews.com
Jerzy Babkowski (AKA ZAP) has talked about receiving funds for humanitarian projects for several years now, but there is always a hitch with the wire transfers.

While doing so, Jerzy solicits donations on behalf of Mary, Baby Bradd, and many others, yet when asked for proof of where those funds go, he offers nothing but his word or gives folks the run-around when they offer to help directly.

Some of the other reasons that Jerzy has solicited donations are: It's winter and he can't afford a coat. He doesn't have a pair of socks to wear. His laptop is on it's last legs and he can't continue without one. His hard drive crashed and it cost $$$ to get the data recovered from it. He needs gas money to see his mom before she leaves. His brakes went out on the way back from seeing his mom. He doesn't have enough money for rent. His team members can't pay their phone bill. The best one of all is that he is eating ketchup sandwiches for dinner!

Since Jerzy lets folks know that the donations he receives is going through his "Non-Profit" organization, there doesn't seem to be a record that gets filed, like most Non-Profit organizations do.

All these are red flags that spell that some sort of scam is going on. It would be interesting to find out what role Susan plays in all this.

This mostly targets the elderly, and people are losing their homes, living in cars, getting deeper in debt, losing family members, all due to the hopium Jerzy puts out regarding the RV/GCR.

Maybe the news media will do some articles warning folks to be on the look out. It's definitely time to have the investigators take a closer look at all this.


Tax Evasion
http://www.cra-arc.gc.ca/gncy/nvstgtns/lds/menu-eng.html

Offshore Tax Informant Program
http://www.cra-arc.gc.ca/gncy/cmplnc/otip-pdife/menu-eng.html

Fraud
http://www.antifraudcentre-centreantifraude.ca/index-eng.htm

ARE YOU A VICTIM?
http://www.antifraudcentre-centreantifraude.ca/victim-victime/index-eng.htm


Here is just a sampling of what Jerzy has said in the past regarding the wire transfers, etc..:

(Courtesy forum member Red Panda for the dates and ZAP quotes from various posts)

2013-10-07   HOWEVER, REST ASSURED THAT FIRST FUNDINGS ARE ALREADY ON THEIR WAY WITH FUNDS HAVING BEEN RELEASED TO THE PRIMARY PAYMASTERS FOR FURTHER DISSEMINATION TO THE PROJECT GROUPS THAT WILL TAKE THE PROCESS FORWARD. NOT LONG NOW.

2013-10-28   Not much more to say on these affairs other than we are at the end of the wait.

2014-01-08   I WILL HAVE CONCRETE NEWS THIS COMING WEEKEND, AND WITH ANY LUCK, NEXT WEEK MAY BE MY LAST REPORT.

2014-02-09   MUCH PATIENCE REQUIRED NOW DURING THESE LAST DAYS OF LACK AS THE WHOLE MACHINE BEGINS TO TURN AND SHOWS ITS BELLY TO THE SUN.

2014-03-09   THE WIRE TRANSFERS FOR THE BONDS HAVE STARTED

2014-03-31   PAYMASTERS ARE BUSY NOW GLOBALLY AS THEY PREPARE TO SEND OUT THE FIRST WIRES TO VARIOUS ORGANIZATIONS AND INDIVIDUALS THAT WILL BEGIN THE RECONSTRUCTION PROJECTS, INCLUDING US.

2014-04-22   PAYMENTS SCHEDULED FOR COMPLETED AND SELECTED NEW TRANSACTIONS WILL BE MADE, WITH THE MAJORITY OF SUCH WIRE TRANSFERS TO BE EFFECTED AFTER THE EASTER HOLIDAYS.

2014-04-22   THE FUNDS ARE MOVING DOWN THE VARIOUS LEVELS, AND ARE BEING SENT BY THE PAYMASTERS TO PAY ON VARIOUS TRANSACTIONS.

2014-04-27   ALL IS MOVING FORWARD TO ITS INEVITABLE CONCLUSION, AND THIS IS NOT A MATTER OF MONTHS OR YEARS, BUT DAYS AND WEEKS.

2016-01-13   WE CAN NOW CONTINUE WITH OUR INFRASTRUCTURE SCHEDULE AND THAT WILL OCCUR NEXT WEEK WHEN WE FINALLY RECEIVE THE FIRST WIRES.

2016-08-08   THIS IS THE CRUNCH. WE ARE ALMOST DONE.   

2016-08-14   THIS REALLY IS OUR COLLECTIVE "LAST MILE".

2016-08-17   WE ARE ALMOST THERE. WE HAVE BEEN ALMOST THERE FOR YEARS, BUT THIS TIME THE SYSTEM HAS CLEANED UP ENOUGH TO GET THE FIRST FUNDS RELEASED WITHIN THIS MONTH.

2016-08-25   THIS IS IT AND THIS IS THE BIG ONE.  THIS IS OUR LAST STEP IN TERMS OF PREPARATION FOR THE RECEIPT OF THE FIRST FUNDS. PLEASE SPREAD THIS FAR AND WIDE AMONGST YOUR CIRCLES AS THIS IS THE FINAL MILE FOR SURE.

2016-08-25   WE ARE ALMOST THERE AS THE BANKERS THAT WERE PREVENTING PROGRESS WERE REMOVED, AND THE NEW ONES ARE PRETTY SOLID AND WORKING CORRECTLY.

2016-08-31   THE PROJECT FUNDS ARE RELEASED FROM THE FINAL STICKY COMPLIANCE WHICH WAS ACTUALLY THE BANK STICKING IT TO US, AND THAT IS COMING OUT, UNFORTUNATELY, ON FRIDAY.

2016-08-31   WITH THE WEEKEND IN THE WAY, I EXPECT THE GOOD PAYMASTER TO HAVE USABLE FUNDS IN HAND ON MONDAY. WE WILL START THE OFFICES NEXT WEEK.

2016-09-01   SO I ASK AGAIN FOR YOUR HELPING HAND AND KIND HEART TO SEE US THROUGH THIS LAST MILE.  IN THE NEXT WEEK BY TUESDAY OR WEDNESDAY, THE WAIT IS OVER AND THE WORK BEGINS.

2016-09-11   I BELIEVE WE ARE HERE AS OVER THE LAST WEEKS, I HAVE GIVEN HINTS OF TIMINGS AND EXPLAINED IN PLAIN TALK THE SURFACE MECHANICS OF THE DELAYS.

2016-09-11   SO ALL I CAN SAY AT THIS POINT, IS THAT THIS COMING WEEK SEES THE START OF FUNDS TRICKLING OUT, AS ALL THE REGULATORY AND COMPLIANCE HAS BEEN COMPLETED TO SATISFACTION.

2016-09-13   WE ARE AT THE WEEKEND AND THE MID AUTUMN FESTIVAL IN CHINA IS TOMORROW, SO ONLY ONE DAY LEFT TO GET IT DONE THIS WEEK AND GET THE FIRST FUNDS SENT TO THE PAYMASTER.

2016-09-15   ANYWAYS, ALL IS WELL AND WE ARE TRULY JUST ABOUT THERE AND ABOUT TO BEGIN THE WORK AHEAD.

2016-09-18   WE ARE INDEED IN THE LAST LEG OF THIS GLOBAL RESET STAGING BEFORE THE MAIN EVENT.  IT IS ALL ABOUT TO HAPPEN AND NO MORE WAITING.

2016-09-20   WE ARE STILL IN DAY 4 OUT OF THE 5 BEFORE THE PAYMASTER CAN BEGIN SENDING OUT

2016-09-28   WITH ANY LUCK, THE FUNDS WILL BE IN OUR PAYMASTER'S HANDS BY FRIDAY.

2016-10-02   WE ARE NOT FAR NOW, WE HAVE A FIRM SCHEDULE, AND WE ARE PREPARING THE BEST WE CAN.

2016-12-21   UNFORTUNATELY, THERE IS NOT ENOUGH TIME FOR THE FUNDS TO GET TO THE PAYMASTER BEFORE CHRISTMAS, AND THE FUNDS WILL ARRIVE TO HIM OVER THIS COMING WEEKEND. THEY WILL SIT IN THE ACCOUNT UNTIL TUESDAY WHEN THE BANKS REOPEN, AND THEN AND ONLY THEN WILL THE FIRST WIRES COME OUT. AT LEAST THEY WILL COME OUT NOW.

2017-01-19   THE CURRENT SCHEDULE I HAVE FROM LAST NIGHT IS RELEASE ON MONDAY, WIRES TO PAYMASTER ON TUESDAY. THAT WORKS FOR US.

2017-01-25   THE FUNDS ARE COMING OUT THIS WEEK FOR CERTAIN NOW. IT IS ONLY THE TIMING OF THEM GETTING INTO OUR ACCOUNTS THAT IS THE FINAL ISSUE, AND WE HAVE NO SAY IN THE TIME IT TAKES TO SEND WIRES, PROCESS AND CLEAR THEM, AND RE-DISTRIBUTE TO DESIGNATED ACCOUNTS.

2017-02-01   IN ANOTHER 24 HOURS, THEY WILL GET OUR WIRES DONE THEY SAID, SO WE ARE ALMOST THERE.

2017-03-08   OUR STATUS IS GOOD. THE TRANSFER HAS GONE OUT TO THE PAYMASTER I WAS TOLD

2017-03-21   The important thing is that tonight, the first wire will complete, and 2 days later, we will receive from the paymaster

2017-03-26   IT WAS SENT. IT WILL TAKE A FEW DAYS TO WORK ITS WAY THROUGH THE SYSTEM AND LAND IN THE PAYMASTER'S ACCOUNT, BUT IT HAS HAPPENED.



Does ZAP want this list updated to document just how long he has been lying or is this good enough?
*****************
Out Of Mind
www.oom2.com

Admin





Posts

: 5614

---

Join date

: 2011-08-16


Location

: Woodstock Nation



Jerszy is just another consummate con. So glad I got on this site where some actual thinking people are. Yes, the wires don't go through, etc. This guy must have the worst attorney in history since he's been waiting for that money now for years. 

You just got to wonder how all these people can be so STUPID.
Active Member





Posts

: 31

---

Join date

: 2017-07-12



And we are glad to have you here Bob! Thanks for commenting
*****************
Out Of Mind
www.oom2.com

Admin





Posts

: 5614

---

Join date

: 2011-08-16


Location

: Woodstock Nation



all you need are W-8 and W-9 docs...that was what you told the world earlier this week...
GURU HUNTER





Posts

: 1898

---

Join date

: 2015-08-13



---
Permissions in this forum:
You
cannot
reply to topics in this forum