POOFness for JUNE 3: THE TIMES THEY ARE A-CHANGIN'
Posted By: hobie [Send E-Mail]
Date: Sunday, 3-Jun-2018 20:48:00
Hi, folks - Received via e-mail: =====


Subject: THE TIMES THEY ARE A-CHANGIN'
From: "The Office of Poofness" <2goforth@humanus.ca>
Date: Sun, June 3, 2018 7:38 pm The Times They Are A-Changin' Bob Dylan
https://video.search.yahoo.com/search/video?fr=tightropetb&p=utbe+performance+of+the+time+they+are+a-changin#id=1&vid=90ead9aef01cfe071dccb91d3bb973f2&action=click
POOF SAID

Greetings and Salutations, You can all be assured that there is some better news today: It is a sure thing! We are happy to report that a shift is occurring in the endeavors of who is working behind the scenes to make things happen. You can be assured that you are in the last rounds of the wrangling and that the continual efforts of many is about to pay off. That doesn't mean the wraps are coming off over night with the PP, but this is a good indication of what is next. Be thankful and appreciative of the efforts to bring light and wisdom to this situation are paying off; the energies have helped far more than you could believe. Be happy that this corner has been turned. You are so close Be at peace with that!!! Know that many are working on your behalf and helping you gain some upward mobility. That's the key to this; staying focused on a brighter more balanced picture. Many wonder about Trump. Must already know that Trump is doing the job his soul signed on for. He is a turd yes, but he has all the right energies to do what has to be done.
He does wonder why he got himself into this but he also likes the challenge and doesn't care what other politicians think of him He does care about the media but has to learn some harsh lessons. There is much to be done to move the population forward… you may think this is all hogwash but you will also see that some long over due changes are in the works. Just be patient a while longer and watch closely...P...

SUSAN SAYS Dear Community, It is time to stop, turn your eyes upon your Higher-Self, and use your compassion for thousands who are homeless. That helps the planet. Turn your eyes on those who have lost their families in the last month or so! That helps the planet. Fear doesn't help anything. Compassion creates quantum energy. Fear creates darkness. Kryon Reason, wisdom and faith are man's highest human attainments. We're now approaching the final act on the PP's. Do expect a surprise and happy ending. Namaste, Susan

DID YOU KNOW? Good Evening. First off, I would like to thank everyone for the overwhelming response to present their project concepts to be shared by all. Because the response was so large, below is a just sample of the replies . I would also like to point out that this is not a Humanus/ Land Global forum. Upon completion of their infrastructure the Humanus/Landa Global team will provide the means to contact and communicate with them. They will provide direct access to protocols and processes for intelligence reports and project updates and procedures. My purpose being involved in this particular forum is to help guide those involved who care about saving our humanity. I choose to assist others through the landmines of speculation, exaggerations and self-imposed expectations based on the massive intel circus that ultimately takes our eyes of the ball that may cause personal damage and bad decisions. This indeed, is the first time in human history that a single individual will have the opportunity to affect the masses in a profound and meaningful way. Read the initiatives below. Hopefully it will give some hope, comfort and assurance that this path we have chosen is shared by many and our efforts and suffering will ultimately bear fruit. Stay focused! Review your personal risk/reward scenario. You will see that the reward of saving and helping thousands if not millions of suffering people far outweighs the risk. The world needs us to stay involved.
"You have not lived life until you have lived life for others." SECOND CHANCES. Second Chances will be the first center of many and will start in Calgary for women aged 50 - 65 who need a place to escape a bad marriage, domestic abuse, find themselves out of work with no other financial means, need training to better themselves in a job situation, need a lawyer and can't afford one or need a temporary shoulder to lean on. The Centre offers financial help, counselling, job finding and job training, financial opportunity to return to school for upgrading or starting a new career in life, computer skills, a happy home for up to a year or two (longer if necessary), a place to become strong again; a place to find friendship and acceptance; a place of relief that is stress free and so much more. Women of this age are the most ignored group, the invisible group as most are past the mothering stage, are usually passed over for promotions and advancements, are often in a lower income bracket than their male counterpart and divorce costs can leave both parties with barely enough to survive. Our projects are designed to awaken and inspire the innate Creative, Imaginative, Inventive endowments resident in all, and to Create and Publish great works of Art in the Literary/Poetic/Musical/Singing/Playing/Performing/Composition/Inventions, etc. fields, and to encourage and train others to bring out their own gifts and talents, and to share these Fine Arts with others in order to Restore and Preserve our Cultures and Civilization, and in order to facilitate the release of the Creative Abilities of Humans. Real Solutions. Only one of Many. Take mycilleum mushrooms that have been bred to eat plastic, garbage, petroleum, and radioactive material (yes, these mushrooms already exist right now!) and spread them on plastic islands, dumps, spills, etc., where they will eat bad stuff and turn it into good stuff, i.e., more mushrooms that will be edible for humans, animals, fish, birds, etc., thereby also fixing the endemic problem of food for humans, and of creatures eating plastic and starving/dying because that's all they can find. Boom! One Solution that Fixes Many Issues! I'm super excited to be a part of all this--part of it all--the chance to help in this great effort to heal Gaia and humanity is a true Blessing and a great gift. My mission has been started even if in a small way. I run an inclusive child development center. I provide an environment where the very "special" children I have in my small center are given every opportunity to thrive. We don't soak families who need care--we soak in the love they all share with us. I hope to open a center that specifically meets the needs of every family looking for a place to belong. So far I serve 50 children and I have a waiting list for over 300 still wishing. I started what I could afford, not to get rich but to provide a rich environment. Let's help love grow. Kind Regards, DJ, in response to projects: I have worked on a humanitarian project for the last ten years that provides the basic necessities of life for natural disaster and families in desperate need. I have a corporation that will build insulated steel panels that can withstand a category 6 hurricane and a 9 on the Richter scale earthquake. The panels can build a variety of homes, clinics, schools, churches ,etc. We are in the waiting mode like so many others that look forward to the PP's. As soon as they are released we are approximately 18 months from production of the first panels and hope to put hundreds of employees to work. Thanks for your encouraging words each week! Good day! You asked from the last Poofness report on anyone wishing to start a project and to let you know what that project was. I have been thinking about one for a long time on helping those who have needed house repairs. I have 2 sons and a brother-n-law that wish to help out and do the hands-on work. I don't have a thought on how to find these needing families, but all I see as I drive around, are houses that need repair and aren't getting done. That's my aim in a humanitarian project to make sure people have a good and sound place to live. This would also include sanitation needs as well. 1. Help St. Jude Hospital ……….Saving the lives of small children.
2. Help the Homeless Veterans & America's Homeless.
3.Supervised Water Wells in areas that have none to drink, here
and abroad around the world.
4.Help The National Home in Cedar Rapids Michigan (Orphanage
for children whose parents were killed in war).
5.Start a non-profit business to feed these projects continuously. First, people need the immediate pressure off - this means food, finding land to purchase to grow food in every city, soup kitchens and convincing food sources to share their so called out dated food and left overs. Concurrently people need housing. Take the abandoned hotels etc and create immediate shelter while other structures are being built. Keep an eye on whatever others are doing to contribute and assist. Build sanctuaries for the animals or turn them loose in safe zones. My personal project after all the fires are extinguished is to grow and plant millions of trees globally. This is a nutshell of necessities. Thanks for asking Good day DJ I read your message and you said that we can send a few lines of our humanitarian project. I am in South Africa and here is my project. This was shown to me. Here is a big need for a safe house for women who are single and pregnant and a place where they can stay during that time for a peaceful time. When it is time for the baby to come and they want to give up the baby for adoption then the social workers come in with the necessary documents because they will know where the baby can be adopted. Then the other thing is also a home for the aged people who are retired but don't get big money but a government pension. There are many of them so that they have a place to stay and be safe. In the Bible it says that you will always have the poor and needy around you but to discern about the right people to help. I broadened my scope to include care for the elderly in assisted living centers fully staffed with the necessary equipment and medical personnel. That still wasn't broad enough in my mind and, someone made mention of a "Home Office." The vision is a source that could be duplicated, providing and creating jobs in multiple fields of endeavor…fully funded to be capable of taking someone who is homeless and without any means of fulfilling their life's journey and, assisting them in pursuing a vocation that would not only be satisfying to them but, would put them in a position of also paying it forward to someone else. Life is like a cut diamond, in a way…multi-faceted and appears ever-changing. The idea behind the Home Office, in a sense may sound like a glorified Welfare System but, the goal is not to make someone dependent but rather, to help them become independent and productive in their life. This not only creates jobs for people but, helps people in pursuing their hearts desire for a vocation and maybe even a calling on their life. Post RV, I intend to build 100 studio apartments to house all homelessness in my community. Additional to that broad scope is also a need to supply immediate short term accommodation for the same homelessness and domestic violence victims in the way of temporary shelters. I am a self employed web designer, photographer, and videographer. My project is to help the projects tell their story. My goal is to not only develop a core operation (facilities, gear, people, systems) here in my small New Mexico village, but to clone the concept worldwide. Train and equip the people and their facility. Travel and teach. Recruit the best web designers, story tellers, photographers, videographers, editors... and pay them well to do the most extraordinary work they are capable of. Keep me in mind when others of like mind raise their hands. Our high level objectives: • Discover, define and implement a comprehensive set of suitable and sustainable remedies for the homelessness we see before us. • Grow and strengthen our neighborhoods and overall community by instilling a culture of producing and sharing our own food here locally so that : (1) interruptions in the national 'just in time' supply chain will have less dire effect on our local economy, and (2) we can choose to consume food and water that supports our overall wellbeing, allowing our community to better thrive in the process. • Develop a model - a defined structure that will serve as a template of considerations which can be customized and employed in any other community to remedy the scourge of homelessness in their town, as well. • Allow the Field of Homelessness itself to Illuminate our quest to identify what is needed to fulfill these objectives. Some other projects include: Mobile windmills
Solar powered generators.
New agriculture technologies to increase crop production and tillable acreage yield
New global communication technology bringing education information to remote and 3rd world populations.
Batteries the size of a candy bar that supply energy to a home for 8 months at a time and can be recharged in 30 min.
Water purification systems that are compatible with almost any water condition
An incentive to create ten thousand new small businesses complete with personnel support systems and supply lines.
An organic, highly nutritious food supplement that doesn't require refrigeration and is created with already existing ingredients that are currently discarded that can literally feed every starving person on the planet while it repairs internal damages to digestive and internal organs
Medical breakthroughs for almost all the dread diseases The list goes on an on and too numerous to list here. We must stay the course . There can be no failure. The world needs us if we are to survive DJ


ZAP SAYS

HI ALL I THANK ALL OF YOU THAT HAVE HELPED KEEP US ALIVE AND WORKING. THE OUTPOURING OF LIGHT FROM YOUR COMMENTS HAS UPLIFTED ALL OF US DURING THESE HARD TIMES AND GAVE US SPIRITUAL AND EMOTIONAL FUEL TO KEEP WORKING HARDER. THANK YOU THANK YOU THANK YOU. OF COURSE SOME DO NOT AGREE, AND ONE BENNY WILSON (RELATIVE OF BENNY THE COMEDIAN?) HAD LITTLE TO SAY. SO DID HIS PRESENCE ON THE WEB WHERE THE BANNER DEPICTS DA VINCI'S PAINTING OF THE FAMOUS FINGER TO FINGER OF GOD AND MAN FOUND AT THE VATICAN, BUT THERE IS A MICROPHONE IN THERE AND THE CAPTION READS: "I droping the mic" and "last show of divine intel" NOTHING ELSE – NO INTEL – NO LINK TO INTEL. BUT HIS COMMENT IN THE MIDDLE OF A HUGE RED RECTANGLE IN THE EMAIL BLAST IS SOOO ELOQUENT AND WISE I HAD TO SHARE IT WITH YOU. IT SAYS: FOR THOSE SHARING ZAP LATEST INTEL.
IT'S A COMPLETE LIE.
He's a retard and a liar Link to Facebook post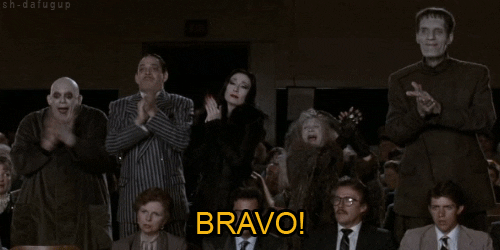 I AM TOTALLY BLOWN AWAY BY THE SUCCINCTNESS AND DEEP INSIGHT SHOWN BY HIS STATEMENT. BENNY IS OBVIOUSLY TAPPED IN TO THE REAL TRUTH OF EVERYTHING TO MAKE SUCH A STATEMENT AND AN EXPERT ON MEDICAL CONDITIONS AND DISCERNING OF OBVIOUS LIES LIKE "ZAP IS SHARING". BENNY, ONCE YOU GET OUT OF THAT SPECIAL SCHOOL, YOU MAY FIND THAT YOUR PERSPECTIVE COULD CHANGE BUT IN THE MEANTIME MAY I SUGGEST YOU STUDY THE ENGLISH LANGUAGE SO YOU CAN REFINE YOUR WORDING TO REFLECT A GREATER STRENGTH IN DISSEMINATING YOUR DEEP AND COMPLEX THOUGHTS. BY THAT TIME YOU WILL DEFINITELY BE ABLE TO DEFINE WHAT INTEL IS A COMPLETE LIE AND WRITE THAT IN SO PEOPLE KNOW WHAT INTEL IS THE LIE. OR AM I MISTAKEN, AND THE SHARING OF THE INTEL IS A LIE? NOT QUITE CLEAR ON THIS. MAYBE SCIENTOLOGY WILL HELP? WHAT DO YOU THINK BENNY? WOULD HOLDING A PAIR OF CONDUCTIVE ELECTRODES AND GIVING THEM ALL THE MONEY I HAVE WOULD HELP ME BECOME CLEAR? I AM SURE YOU HAVE SOME DEEP THOUGHTS ON THAT TOO. IN RESPECT OF THE RV, PEOPLE ARE PAID AND MORE PEOPLE WILL BE PAID.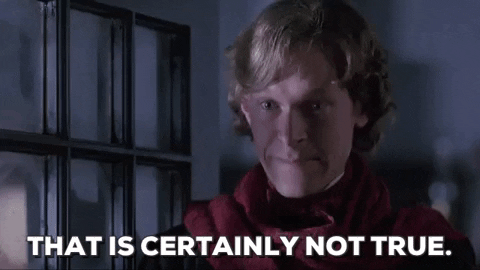 ANYTHING ELSE NEEDS TO BE KNOWN? HOW ABOUT WHEN EXACTLY WILL A CERTAIN PERSON FLY TO A CERTAIN PLACE TO DO A CERTAIN THING SO WE CAN BE CERTAIN OF THIS CERTAINTY? I PERSONALLY DO NOT CARE ABOUT SUCH DETAILS AS THE MACRO VIEW TELLS YOU EVERYTHING ANYWAYS. THERE IS TOO MUCH STRIFE AT THE MICRO ON THIS ONE. PEOPLE HAVE BEEN PAID, AND MORE PEOPLE WILL BE PAID AND CONSIDERING OTHERS HAVE BEEN PAID THE REST WILL BE PAID IN SOME SHORT AMOUNT OF TIME. THAT IS THE LOGIC OF THE MACRO AND IT WORKS PRETTY WELL FOR ME. IS THIS THE LIE YOU ARE REFERRING TO BENNY? OR IS THERE SOMETHING ELSE ON YOUR MIND IF THAT IS POSSIBLE. IT IS TRULY EXTRAORDINARY TO SEE THE GAMUT OF PEOPLE THAT SHOW YOU IMMEDIATELY WHO THEY ARE EITHER WHEN THEY OPEN THEIR MOUTH OR WRITE SOMETHING TO EXPRESS THEIR THOUGHTS.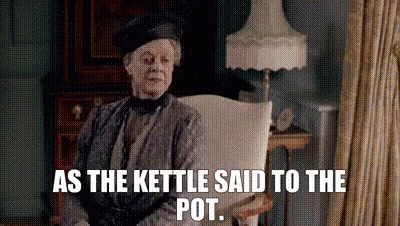 YES!!! AND THIS INCLUDES YOU JERZY!!!



SOMETIMES THESE TWO DIFFER WHEN MUDDY AND UNCLEAR THINKING HAPPENS. THE EGO COLORS PRETTY WELL EVERYTHING WE THINK WHICH LEADS TO DOING SOMETHING THAT TOO CAN BE MUDDY AND UNCLEAR IN DIRECTION AND PURPOSE. THE BENNY EXAMPLE IS JUST AN EXAMPLE OF THIS. THE RATIO WE HAVE FOUND IN RESPECT OF WHO THINKS IN WHICH DIRECTION IS SMALL TO THE NEGATIVE SIDE AND LARGE ON THE POSITIVE. HAVING 98% OF EMAILS AND CHATS COMING BACK WITH SUPPORTIVE COMMENTS JUST DEFINES THE INTEGRITY OF THE STRUCTURE WE ARE BUILDING HERE, SO THE NEGATIVE CAN BE DISCARDED AND IGNORED FOR THE FLUFF IT IS. IN A VERY POSITIVE VEIN NOW, WITH THE OLD MONEY COMING FORWARD FOR OUR HUMANITY AT THIS TIME, WE WILL EXPERIENCE A HUGE RELIEF AND RELIEF EFFORT THAT CAN AND EVENTUALLY WILL CHANGE THE PLANET WE LIVE ON. IT WILL GIVE US THE TOOLS TO BETTER OURSELVES AND THE GROUND WE WALK ON. WE WILL CLEAN THE EARTH AND RESTORE THE WATERS BACK TO PURITY.

THIS IS A MASSIVE JOB THAT WILL EMPLOY SO MANY MILLIONS OF US THAT IN AND OF BY ITSELF, IT CAN ERADICATE POVERTY. WHAT WE HAVE DONE DAMAGE WISE CAN BE EASILY REVERSED. THE DAMAGE WE HAVE DONE, HAS NOW TURNED INTO A PLATFORM OF BAD THAT WILL DO GOOD NOW. EACH THING HAS TWO SIDES TO IT AND THIS IS A CLEAR EXAMPLE OF THIS TRUTH. THE EMPLOYMENT REQUIRED TO REVERSE THE DAMAGE IS ABSOLUTELY ASTRONOMICAL AND WILL BE IN AND OF ITSELF AN ECONOMY TO BE RECKONED WITH. EVENTUALLY IT WILL TRANSFORM INTO NEW WAYS OF CONDUCTING OURSELVES AND OUR BUSINESSES. ENVIRONMENTAL PROJECTS FORM A SUBSTANTIAL PORTION OF THE OVERALL EFFORT WE HAVE TO GIVE TO CLEAN UP MOTHER. OUR WATERS ARE AN ABSOLUTE FIRST PRIORITY TO GET THEM CLEANED UP. AQUATIC SPECIES NEED TO BE SAVED IF WE ARE TO SAVE OURSELVES. OUR EARTH IS MUCH EASIER TO CLEAN UP AS BROWN AREAS ARE CLEARLY DEMARKED AND THE TECHNOLOGIES AVAILABLE CAN READILY CLEAN THOSE UP AND MAKE THEM ARABLE. THE DIRECTIONS WE TAKE NOW WILL MEAN EVERYTHING FOR THIS PLANET OF OURS AND ALL HUMANITY. GETTING THE PROJECTS STARTED IS IMPORTANT OF COURSE, BUT MAKE SURE THEY ARE SENSIBLE AND CAN TIE IN WITH OTHER COMMUNITIES WHEREVER POSSIBLE. FOOD PRODUCTION IS THE EASY ONE HERE, WITH CROSS COMMUNITY TRAFFIC IN LOCAL PRODUCE A STRONG BACKBONE OF ANY COMMUNITY AND SHOULD BE LOOKED AT VERY CAREFULLY. SUSTAINABLE FOOD PRODUCTION AT A LOCAL LEVEL IS A REALLY GOOD THING NOW AND FOR THE FUTURE. SCHOOLS CAN BE SUPPORTED TO A GREATER DEGREE TO EXPAND KNOWLEDGE OF THE SCIENCES AND VOCATIONS. THIS IS AN INTEGRAL PART OF SOCIETY AND HELPS DEFINE IT FURTHER. EDUCATION IS A JOY THAT HAS TO BE REDISCOVERED AT SOME COMMUNITIES AND LOCALES. WITHOUT EDUCATION, HOW CAN WE GROW? BUT MAKE IT REALLY GOOD EDUCATION THAT IS GIVEN IN A STREAM INSTEAD OF SPOONFULS. KIDS CAN LEARN THE CALCULUS IN GRADE THREE SO WHAT ELSE CAN WE DO? GARBAGE, RADIOACTIVE INCLUDED, CAN BE TURNED INTO USEFUL MATERIALS AND WE HAVE ALL SEEN EXAMPLES OF THIS. WHAT PROJECT CAN YOU UNDERTAKE TO HELP WITH LANDFILLS, OR SEWER PIPES OUTFLOWING DIRECTLY INTO A RIVER, OR METHODS OF PACKAGING AND RECYCLING. THE LIST IS PRETTY LONG OF ALL THE THINGS THAT CAN BE DONE, SO THERE IS NO SHORTAGE OF IDEAS ON HOW TO MAKE THINGS WORK. PICKING UP SOMETHING AND WORKING IT INTO A VIABLE ENTERPRISE IS A JOB FOR SOME THOUGHT. ONCE YOU HAVE SOMETHING IN MIND, SKETCH IT OUT ON A PIECE OF PAPER. MAKES SOME CIRCLES AND NAME WHAT THEY ARE AND WHAT THEY ARE TO DO. THE TOP STRUCTURE IS YOUR WORKING PLATFORM TO MAKE THE PROJECT HAPPEN, AND AGAIN I URGE YOU TO CONSIDER ALL STRUCTURES AVAILABLE TO FIND ONE THAT WORKS WELL FOR YOUR EFFORT. GO GET THAT GOOD ACCOUNTANT OR THAT GOOD LAWYER. MAKE SURE YOU ARE TOTALLY LEGAL WHEN YOU BEGIN, AS FIXING SNAGS LATER COULD BE VERY TROUBLESOME. GET IT RIGHT WITH PROFESSIONALS TO BEGIN WITH. THE PLANET NEEDS US TO DO THIS SO MOTHER CAN BREATHE PROPERLY, AND WE CAN CONTINUE LIVING ON HER IN A DIFFERENT MANNER SO ENVIRONMENTAL PROJECTS SHOULD BE REALLY A STRONG FOCUS. WHEN THE MONEY STARTS FLOWING, THESE THINGS WILL START SHINING BRIGHTLY AS AWARENESS BLOOMS OF OUR LANDSCAPE. WHAT I AM POINTING OUT HERE IS THAT IS THE THOUGHT FORM YOU SHOULD UNDERTAKE RIGHT NOW JUST BEFORE THE MONEY. ONCE THE MONEY STEPS IN, YOU ARE ALREADY WALKING DOWN THAT PATH AND YOU CAN TAKE IT IN STRIDE EASILY WITHOUT FUSS AND THEN START RUNNING. YOUR PROJECT WILL BENEFIT FROM YOU DOING THIS. BUSINESS PLANS HAVE TO BE CREATED FOR EACH PROJECT, BUT SOME WILL ONLY REQUIRE A SHORT FORM PROPOSAL WITH BUDGETS AND PROJECTIONS. OUR SERVICE DIVISION DEALING WITH BUSINESS PLAN WRITING WILL HELP YOU AS REQUIRED, BUT MOST OF THAT WORK HAS TO BE DONE BY YOU. STEP INTO THE SHOES OF THE CEO AND LOOK AT WHAT YOU HAVE, WHAT CAN BE DONE WITH IT, HOW YOU CAN GET THERE, WHAT IS REQUIRED TO DEPLOY IT, AND ALL THE REGULAR QUESTIONS THAT SURROUND A NEW ENTERPRISE. THIS IS THE EXERCISE YOU HAVE TO GO THROUGH IF YOU ARE TO UNDERTAKE A PROJECT. IF YOU DO NOT HAVE EXPERTISE IN IMPORTANT PLACES, YOU HAVE TO GET IT OR EMPLOY IT. THE MORE EMPLOYMENT THE BETTER. IN RESPECT OF TIMELINES, WHAT CAN WE EXPECT? THIS IS ALWAYS A MOVING GOAL POST TO DATE, BUT RECENTLY IT HAS STOPPED WAVING ABOUT AND A BALL HAS BEEN KICKED THROUGH THE UPRIGHTS. WE HAVE PRELIMINARY SCHEDULES THAT ARE CONCRETE. THIS COMING WEEK IT ALL BEGINS, AND THE FOLLOWING WEEKS IT WILL SETTLE DOWN INTO A REGULAR SCHEDULE. THE FLOW OF FUNDS IS LIKE AN ON-DEMAND TAP. THERE IS A BIG STORAGE, AND EVERY TIME WE REQUIRE SOME FUNDS, THE TAP IS TURNED ON UNTIL THE CUP IS FULL ENOUGH FOR THE DEMAND. THE PROJECT DEMAND WILL RAPIDLY ESCALATE OVER THE NEXT COUPLE YEARS, AND BY THAT TIME THERE WILL BE MANY STAFF IN THE SERVICE DIVISIONS TO ALLOW FOR PROPER GOVERNANCE AND COMPLIANCE OF THE PROJECT. IN THIS WAY, THE PROJECT IS ASSURED OF THE GREATEST POSSIBLE CHANCE OF SUCCESS FOR THE BENEFIT OF THEIR COMMUNITY, COUNTRY AND HUMANITY. THERE ARE MANY NOBLE GOALS AND THE SOONER WE CAN GET THEM ACCOMPLISHED, THE BETTER. HAVING SAID THAT, CONSIDERING MONEY COMING IN THIS WEEK, FIGURE A MONTH TO GET FIRST ITEMS ON THE TO-DO LIST OUT OF THE WAY, AND START STAFFING OFFICES. IN TWO MONTHS TIME, A REGULAR STREAMLINED PROCESS WILL BE IN PLACE TO MINISTER TO THE PROJECTS AND GET THEM STARTED AS FAST AS POSSIBLE. IN AS LITTLE AS THREE MONTHS, OFFICES IN OTHER COUNTRIES COULD BE OPENED AND THOSE EFFORTS HAVE ALREADY BEEN STARTED, BUT WE DO NOT WANT TO GET AHEAD OF OURSELVES. AS AN OLD ITALIAN GARDENER ONCE TOLD ME, "SLOW SLOW GO FAR – FAST FAST FALL DOWN". HE GAVE GREAT WISDOM RIGHT THERE WHILE WEEDING THE GARDEN AT 92 YEARS OLD. THAT IS THE BEST TIMING I CAN MAP OUT RIGHT NOW, SO IT CAN CHANGE EITHER DIRECTION AND BECOME FASTER OR TAKE MORE TIME. TIME WILL TELL BUT WE WILL DO OUR BEST. DO ALL THE RESEARCH YOU CAN ON STRUCTURES FROM LLC'S TO CORPORATE SOLE TO FAMILY TRUSTS AND EVERYTHING ELSE OUT THERE. LEARN HOW THESE STRUCTURES FUNCTION AND BE MINDFUL OF YOUR SAFETY AND OF THOSE AROUND YOU. GET THE EXPERT HELP YOU NEED TO GET YOURSELF PROPERLY STRUCTURED AND GET READY FOR THE WORK. THANK YOU ALL AGAIN FOR YOUR SUPPORT. IT IS MOST WELCOMED AND IS KEEPING US ALIVE AND WORKING FOR ALL OF US. MUCH LOVE AND GOD BLESS. LOVE AND LIGHT
IN OUR SERVICE
ZAP


"GOD IS; I AM; WE ARE"
"BE GOOD, BE LEGAL, TELL TRUTH"
JUNE 3, 2018
COPYRIGHT ZAP 2013-2018


Contributions Thank you for your support as we do our best to keep you up to date. We couldn't do this without your Help. Please go to Paypal.com using the account address: goneforthfornow@gmail.com to support the cause. Please remember to click friends and family when sending. We're still struggling to keep the lights on and food on the table. Unfortunately, there was been a delay in sending thank you notes ..... do expect to receive your acknowledgement this week. Love and Kisses, 'The Office of Poofness" ZAP, Susan and Staff


===== --hobie

Thanks to: http://www.rumormillnews.com

*****************
Out Of Mind
www.oom2.com

Admin





Posts

: 5612

---

Join date

: 2011-08-16


Location

: Woodstock Nation



Reader: "This is addressed to any and all project holders who have in the past submitted their projects to Humanus ..."
Posted By: hobie [Send E-Mail]
Date: Sunday, 3-Jun-2018 23:37:59
(Thanks kindly, L.

Reader L. writes:

***************************************************************************

This is addressed to any and all project holders who have in the past submitted their projects to Humanus Foundation for funding as one outcome of the global currency reset that is currently underway.

Zap's most recent May 30th Poofness update described his terrible dilemma of having no resources to support his team or to keep the operations going while continuing to serve on the front lines of this protracted battle between the Dark Forces and the Light that is playing out in our world.

To speak more specifically, these particular dark forces are showing up as trolls with nothing better to do than undermine the very fragile network of support that is already diminishing over time as people become discouraged and drop their support to Humanus.

Years ago when Zap accepted the mantle to take Humanus forward by taking up the reins vacated by his predecessor, he didn't come alone. He came with his whole team that he'd been working with all along and who would be ready to go to work immediately when the project funds showed up.

In the meantime they were relying upon donations from the project holders to support the team and the operations of the organization until the project funding came through.

No one expected it to be going on this long, and no one was prepared in a business sense to generate reliable ongoing revenue to support the team and the operations while they were waiting for the culmination of our funding.

But here's the thing...It HAS gone on this long - The reality of it is that changing out a dysfunctional banking system for one that works on behalf of mankind is far more complex than anyone ever imagined...and they're not done yet. That's just the truth of it.

In the meantime, Zap and his team is still here...tattered and torn, homeless and ill in many cases, but they're still here, real people with real lives and very real needs to sustain themselves and their beloveds throughout the process no matter how long it takes.

These are the souls who signed on with Zap, who said yes to the call too long ago to even remember.

I'm going to suggest that each person who has sent a project in to Humanus for funding revisit your commitment to actually creating your project and doing whatever it takes to bring forth your project to the world.

If upon examination, you decide you are still committed to creating your project, then you'll know what your commitment needs to be toward supporting the organization that will ultimately facilitate the funding and the implementation of that same project.

It's always a free will choice whether or not to fully support a cause that is important to you. Everyone's circumstances are different, but everybody who has the vision and the capacity to imagine and carry out the vision that is coming through them...they have some capacity to put their energy into supporting the organization, even on a minimal level if need be.

It's taken me a long while to fully realize what I've just described here, but I do know it now and I have committed the maximum dollar donation that I can manage within my means, the most I've ever sent them so far, and I have already sent it on over to Susan. Here are the instructions:

"Thank you for your support as we do our best to keep you up to date. We couldn't do this Without Your Help.!!! Please go to Paypal.com using the account address:

goneforthfornow@gmail.com

to support the cause. Please remember to click friends and family when sending. If you are not a member of paypal and sending a donation please send an e-mail to

goneforthfornow@gmail.com

so we can log you in and send you a Thank You. We appreciate all the help you continue to provide in keeping food on people's tables, medical needs met, computers running and shelter .

With Much Gratitude and Appreciation, Susan

This I know for sure - We are all one in this endeavor. Every dollar you send to support Humanus through this time is a dollar you give to yourself.

I invite you to expand your capacity to receive by giving generously today.

Many Blessings and Radiant Light upon your way,

Linda Witt-King

Patreon.com/dragonflycoalition

communitywellspring.com

Thanks to:

http://www.rumormillnews.com
*****************
Out Of Mind
www.oom2.com

Admin





Posts

: 5612

---

Join date

: 2011-08-16


Location

: Woodstock Nation



---
Permissions in this forum:
You
cannot
reply to topics in this forum