POOFness for JUNE 1: WORKPosted By: hobie [Send E-Mail]
Date: Friday, 1-Jun-2018 19:00:50

Hi, folks -
Received via e-mail:

=====





Subject: WORK
From: "The Office of Poofness" <2goforth@humanus.ca>
Date: Fri, June 1, 2018 6:55 pm

Zap Says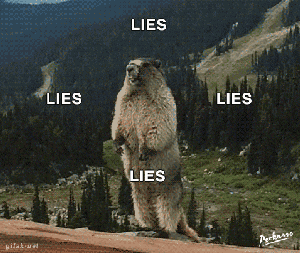 HI ALL,

THEY CLEARED AND RELEASED THE MONEY. THEY ACTUALLY DID IT. WE WILL RECEIVE EARLY NEXT WEEK AS TODAY BEING FRIDAY, IS THE DAY INTERNATIONAL WIRES WILL NOT BE DONE. THEN WE WILL HAVE THE USUAL INTERNATIONAL TRANSFER TIMES TO GET THE FUNDS TO THE ACCOUNT HERE AND BOB'S YOUR UNCLE. WE DID IT, OR RATHER THE TRUST DID IT AND WE HELPED A LITTLE TO BE MORE ACCURATE.




THIS MARKS THE BEGINNING OF OUR OPERATIONS AND THE NEXT DAYS WILL BE FILLED WITH THE WORK THAT NEEDS TO BE DONE TO RECEIVE PROPERLY AND GET THE OFFICES UP AND RUNNING.

A WHILE AGO, SOME PEOPLE THAT GOT FED UP WITH MY ASKING FOR HELP STARTED A CAMPAIGN TO ADVISE DONATORS TO STOP DONATING TO OUR EFFORT. THEY SUCCEEDED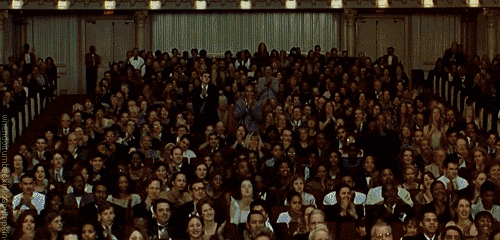 AND WE DID NOT RECEIVE ENOUGH TO TAKE CARE OF SOME MEDICAL SITUATIONS, AND SEVERAL PEOPLE PASSED BECAUSE WE COULD NOT HELP WITH MEDICINE AND FOOD.

THEN I WAS TOLD PEOPLE WERE TIRED OF ME ASKING FOR MARY AND HER NEEDS, AND FOR ALIAH AND HER BABY, AND FOR SERGEY AND PETER AND OTHERS AND THEIR FAMILIES THAT ARE ALL PART OF OUR TEAM. I SUPPOSE IT IS A CRIME TO ASK FOR OTHERS ACCORDING TO THESE FOLK?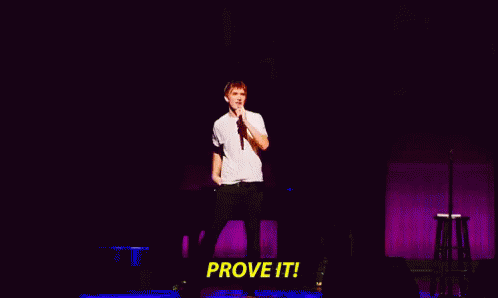 I JUST CAME OFF A CALL JUST NOW WITH ALIAH BEGGING ME TO HELP HER WITH FOOD AND DIAPERS FOR BRADD, AND I HAD TO TELL HER THERE IS NO HELP THIS TIME. HER SKYPE IS CLEAR: its my deepest apology if im adding your pressures, im just truly in bad situation here now.

WITH SERGEY, HE IS STUCK IN CHINA DUE TO A HOTEL KEEPING HIS PASSPORT UNTIL HIS VISA RAN OUT. HE FACES JAIL AND DEPORTATION OF COURSE AND IS LIVING ON THE STREET WITH NO FOOD. TWO YEARS AGO, HIS FATHER DIED BECAUSE THERE WAS NO MONEY FOR HIS MEDICINE. SERGEY COULD NOT GET OUT TO ATTEND THE FUNERAL, AND FOR A EUROPEAN THAT IS DEVASTATING.




TWO DAYS AGO, HIS MOTHER PASSED. THERE WAS NO MONEY FOR HER MEDICINE. AGAIN HE CAN NOT GET OUT FOR THE FUNERAL. RIGHT NOW HE IS INCONSOLABLE AND THERE ARE NO RESOURCES EVEN TO SEND HIM FOOD MONEY.

THERE ARE OTHER STORIES A BIT LESS SAD BUT I THINK YOU CAN FIGURE OUT THAT WITH A TEAM OF OVER THIRTY PEOPLE THAT HAVE WORKED FOR YEARS TO GET US TO THIS POINT WITHOUT MONEY, THE CIRCUMSTANCES HAVE BECOME CRITICAL FOR THEM.

AND YET, THERE ARE SO MANY FOLKS THAT SAY I SHOULD NOT ASK FOR HELP AND SOME STATE THAT I USE THE MONEY TO DO SATANIC RITUALS BECAUSE I LIE AND SCAM. WOW.

SO HERE WE ARE WORKING OUR BUTTS OFF TO HELP OUR HUMANITY AND ALSO SET UP A RELIEF STRUCTURE TO HELP THOSE IN CRITICAL SITUATIONS, AND I AM SURE THESE FOLKS WILL COME BACK AND TRY TO TAKE ADVANTAGE OF WHAT WE WILL PROVIDE. THIS TWO FACED METHOD WILL NOT WORK WITH US. SORRY. THE FAMOUS FLYING PURPLE PIGS WILL SMELL YOU OUT.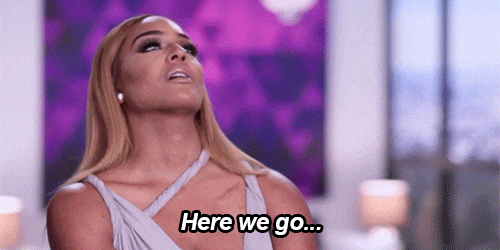 SO YES, I AM HERE ONE MORE TIME ASKING FOR HELP FROM YOU. BECAUSE OF THE COMPLIANCE DELAYS WE HAVE RUN OUT OF STEAM. WE CAN NOT MOVE LET ALONE HELP OTHERS. THE GAS IS TURNED OFF HERE SO NO HOT WATER. THE ELECTRIC WAS PUT BACK ON UNTIL LAST WEEK THANK GOD SO WE HAVE COMMUNICATIONS. THERE IS PASTA TO BOIL THOUGH. AND SALT.

NEXT WEEK WE WILL HAVE ALL THIS TURNED AROUND WITH THIS CLEARANCE ON THE TRUST FUNDS. ANOTHER TRUST WILL BE SENDING SOME FUNDS AS WELL I WAS INFORMED, AND SOME OTHER ORGANIZATIONS WILL ALSO SEND IN FUNDS FOR PROJECT OVERSIGHT SO WE WILL BE VERY BUSY NOW.

IN THE MEANTIME, I REALLY LIKE TO THINK OF OUR REQUESTS FOR HELP THE SAME WAY UNICEF OR RED CROSS OR OTHER CHARITIES SPEND MILLIONS ON TV ADS ASKING FOR THE SAME THING. THE DIFFERENCE IS THAT 90% OF ALL DONATIONS DO NOT GO INTO EXECUTIVE POCKETS, AND 9% FOR ADMIN FEES, AND 1% MAKE IT OUT TO HELP PEOPLE. WE DO IT THE OTHER WAY AND WE STAND STRAIGHT.

Enlarge this image




GOD BLESS AND THANK YOU FOR YOUR KIND HELP DURING THESE VERY TOUGH TIMES. I JUST CAN NOT TAKE ANY MORE TEARS.

LOVE AND LIGHT



IN OUR SERVICE


ZAP




FOOTNOTE: YES SOME HAVE BEEN PAID ON THEIR CURRENCY AND IT IS CONFIRMED – MUCH ACTION THERE NEXT WEEK





Contributions

Thank you for your support as we do our best to keep you up to date. We couldn't do this Without Your Help.!!! Please go to Paypal.com using the account address: goneforthfornow@gmail.com to support the cause. Please remember to click friends and family when sending. If you are not a member of paypal and sending a donation please send an e-mail to goneforthfornow@gmail.com so we can log you in and send you a Thank You. We appreciate all the help you continue to provide in keeping food on people's tables, medical needs met, computers running and shelter .


With Much Gratitude and Appreciation, Susan
Love and Kisses,
"The Office of Poofness"
ZAP, Susan and Staff

=====

--hobie



Thanks to: http://www.rumormillnews.com

*****************
Out Of Mind
www.oom2.com

Admin





Posts

: 5586

---

Join date

: 2011-08-16


Location

: Woodstock Nation



GURU HUNTER





Posts

: 2881

---

Join date

: 2015-04-20



---
Permissions in this forum:
You
cannot
reply to topics in this forum