POOFness for MAY 29: WORKPosted By: hobie [Send E-Mail]
Date: Tuesday, 29-May-2018 23:16:09
Hi, folks - Received via e-mail: =====
Subject: WORK From: "The Office of Poofness" <2goforth@humanus.ca> Date: Tue, May 29, 2018 10:22 pm Zap Says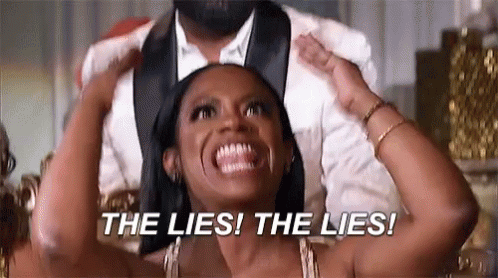 HI ALL AT THE END OF THIS DAY WE KNOW THAT THE FIRST FUNDS ARE BEING SENT OUT TO VARIOUS RECIPIENTS INCLUDING US. SO THIS IS NOW A FIRM SCHEDULE WE ARE LOOKING AT FOR THIS WEEK. WE ARE STRUGGLING HERE TO GET READY, BUT HAVE MANAGED TO SET UP THREE ENTITIES THAT WILL FORM PART OF THE OVERALL ORGANIZATIONAL STRUCTURE AND ALL THIS ON A HEARTBEAT AND A PRAYER BUT WE GOT IT DONE WITH BILLS UNPAID IN FAVOR OF THIS. WE HAD NO CHOICE THERE WAS NOT ENOUGH OTHERWISE.

BUT THE ORGANIZATION NEEDS YOUR HELP TO GET READY FOR ALL THIS ACTIVITY NOW. A COUPLE OF DAYS AGO, THE INTERNET WAS SHUT DOWN DESPITE A PARTIAL PAYMENT, BUT A MIRACLE HAPPENED AND ONE OF OUR TEAM DUG DEEP, SACRIFICED SOMETHING AND HELPED. WE ARE BACK ONLINE.

HOWEVER, WE HAVE SOME VERY PRESSING ISSUES WE MUST RESOLVE IMMEDIATELY IN THE NEXT TWO DAYS AND REALLY NEED YOUR HELP ON THIS AS ALL RESOURCES HAVE BEEN EXPENDED ON THIS LAST EFFORT TO BE READY, AND WE HAVE TO BE READY TO RECEIVE SO WE NEED THE REST OF THE BASICS IN PLACE. THESE ARE THE FINAL BITS WE HAVE TO PLOW THROUGH AND KEEP STABILITY THESE NEXT DAYS, AND THEN HUNKER DOWN AND BEGIN THE WORK. OFFICES FIRST LIKE I SAID, AND THEN STAFFING. THE PROJECT EMAILS ARE ALL ACTIVE AGAIN NOW THAT WE HAVE SWITCHED TO OUR NEW SERVERS, AND OUR TEAM HAS BEEN ANSWERING EMAILS AGAIN. I HAVE DONE MY BEST TO REACH OUT AND ANSWER AS MANY EMAILS I COULD THESE LAST DAYS, SO MOST OF YOU WILL HAVE MY MESSAGE ON OUR STATUS. WE ARE READY TO BEGIN.

MUCH THANKS FOR ANY HELP YOU CAN GIVE TO US RIGHT NOW. IT WILL ALSO GO TO FEED US AND BUY ENOUGH COFFEE TO KEEP US AWAKE DURING THIS WEEK. I WISH I COULD TELL YOU THE MASSIVE AMOUNT OF WORK THAT IS BEING DONE NOW AND GETTING READY TO BE DONE. THIS IS IT FOR US AND THE VACATION (IF IT CAN BE CALLED THAT) IS OVER. THANKS EVERYBODY AND GOD BLESS. GET READY FOR WORK. LOVE AND LIGHT IN OUR SERVICE ZAP


PS: ADDITIONAL INFORMATION: I JUST RECEIVED A CALL AND BASED ON THE INFORMATION GIVEN, IT IS CLEAR THAT ALTHOUGH TECHNICALLY THE FUNDS ARE OUT TO US, IT WILL TAKE A COUPLE OF DAYS TO ARRIVE AND CLEAR IN OUR ACCOUNTS – REMEMBER THAT WE ARE JUST STARTING, AND LEARNING HOW THE IT ALL WORKS IN THESE BANKING PROCESSES – THEY ARE BEING VERY CAREFUL AND FOR GOOD REASON – PATIENCE ONCE AGAIN IS A MUST AS SQUAWKING DELAYS THINGS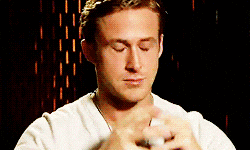 Contributions Thank you for your support as we do our best to keep you up to date. We couldn't do this Without Your Help.!!! Please go to Paypal.com using the account address: goneforthfornow@gmail.com to support the cause. Please remember to click friends and family when sending. If you are not a member of paypal and sending a donation please send an e-mail to goneforthfornow@gmail.com so we can log you in and send you a Thank You. We appreciate all the help you continue to provide in keeping food on people's tables, medical needs met, computers running and shelter . With Much Gratitude and Appreciation, Susan Love and Kisses, "The Office of Poofness" ZAP, Susan and Staff ===== --hobie

Thanks to: http://www.rumormillnews.com

get a note from the bank via letter of intent, and use it as collateral AT THE SAME BANK to acquire a loan...or, may, stop lying to everyone about the funds, because it's make-believe and you are a con artist...
GURU HUNTER





Posts

: 1898

---

Join date

: 2015-08-13



Thanks Purps for another very entertaining read. I always look forward to your Zap updates, but don't often comment. Could I particularly thank you for

"Too lazy to work
Too scared to steal"

- which cracks me up every time I see it!
*****************
 "Scum" - Sue Winters
VIP Member





Posts

: 1532

---

Join date

: 2016-04-08


Location

: This other Eden



Zap wrote:

I WISH I COULD TELL YOU THE MASSIVE AMOUNT OF WORK THAT IS BEING DONE NOW AND GETTING READY TO BE DONE.
But you can't, can you? Because there isn't any "work being done", is there? It's all a figment of your grubby, squalid, panhandling imagination.
*****************
 "Scum" - Sue Winters
VIP Member





Posts

: 1532

---

Join date

: 2016-04-08


Location

: This other Eden



Thanks Ethel but I can't take credit for that but I will relay the compliment to 4truth for his awesome work.
And of course to Nash for his help in exposing this scammer!
---
Permissions in this forum:
You
cannot
reply to topics in this forum