E-mail from ZAP: STANDING STRAIGHTPosted By: hobie [Send E-Mail]
Date: Wednesday, 23-May-2018 01:32:01

Hi, folks -

I expect this will go out as a proper Poofness mailing sometime in the next 24 hours, and I'll modify this post to reflect that when it happens - but for now, here's an e-mail I've received from Zap, in its 'bare bones' form:

=====




Subject: STANDING STRAIGHT
From: "Zap"
Date: Tue, May 22, 2018 8:45 pm

HI ALL

THIS IS SERIOUS. WE HAVE ENDURED TERRIBLE DELAYS BY THE BANKS AND THE COMPLIANCE PROCESS TO TEST THE METTLE OF A RHINOCEROS BANGING ON A BRICK WALL. WHAT WE ARE TRYING TO ACCOMPLISH IS LARGE AND WE ARE AT THE VERY EDGE WITH THE FIRST TRANSFER COMING NOW. IT IS NOT HERE YET UNTIL ANOTHER COUPLE OF DAYS AS THE COMPLIANCE PROCESS HAS TAKEN MUCH LONGER THAN WE ANTICIPATED AND THAT HAS PLACED A TERRIBLE SQUEEZE ON ALL OF US.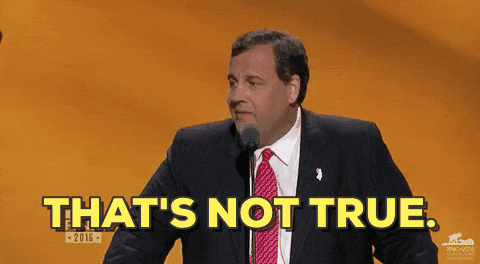 WHY THE BANKS HAVE TO TAKE SO MUCH TIME TO DO THIS IS BEYOND US AND THE ONLY THING I CAN THINK OF IS JUST PLAIN STANDARD BANKING PRACTICE OF KEEPING MONEY FOR AS LONG AS POSSIBLE BECAUSE ONCE THEY LET IT GO, THEY CAN NOT MAKE ANY MORE FEES, OR USE IT CLANDESTINELY.





WE ARE HERE TO DO THIS AND WILL NOT WAVER BUT WE AGAIN NEED THAT ALL IMPORTANT HELPING HAND WE CAN NOT DO WITHOUT. OUR FUTURE IS DEPENDENT ON THIS WE ARE PROCEEDING THROUGH THESE STEPS BUT WE HAVE TO KEEP STABILITY AND KEEP STANDING STRAIGHT.




WE MUST REVIVE ONE COMPANY OR SET UP A NEW ONE TO RECEIVE FUNDS FROM MULTIPLE SOURCES, AND WE HAVE TO KEEP THEM SEPARATE BUT WE CAN NOT GET ANYTHING DONE AS YET BECAUSE THERE IS NOTHING TO DO IT WITH. WE ARE ALL SCRAMBLING TO DO SOMETHING WITH NOTHING AND IT IS IMPOSSIBLE WITHOUT HELP. CAN YOU?




AND IN MEMORIAL, ANOTHER BROTHER HAS PASSED. A GREAT INVENTOR AND HUMANITARIAN SOUL I FOUND IN ALLAN DUDLEY. HE PASSED A DAY AGO AND WE ARE ALL IN MOURNING. HE LEAVES HIS WIFE AND CHILDREN AND WE SUPPORT THEM IN THEIR HOUR OF GRIEF. THEY SAY IT WAS A HEART ATTACK, BUT WITH THE INVENTIONS HE HAD I HAVE GRAVE MISGIVINGS. GOODNIGHT BROTHER AND WE'LL SEE YOU ON THE OTHER SIDE.




THANK YOU ALL FOR THIS AND BEFORE THE WEEKEND ARRIVES, SO WILL THE FUNDS. WE HAVE ENOUGH TIME TO SET UP THE NECESSARY MECHANISMS AND BANKING TO RECEIVE. THEN WORK BEGINS ON ANOTHER PATH.

GOD BLESS
LOVE AND LIGHT
IN OUR SERVICE

ZAP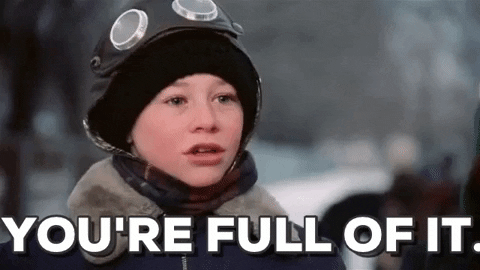 Contributions
Thank you for your support as we do our best to keep you up to date. We couldn't do this without your Help. Please go to Paypal.com using the account address: goneforthfornow@gmail.com to support the cause. Please remember to click friends and family when sending. We're still struggling to keep the lights on and food on the table. Unfortunately, there was been a delay in sending thank you notes ..... do expect to receive your acknowledgement this week.


Love and Kisses,
"The Office of Poofness"
ZAP, Susan and Staff

=====

--hobie


Thanks to: http://www.rumormillnews.com

*****************
Out Of Mind
www.oom2.com

Admin





Posts

: 5583

---

Join date

: 2011-08-16


Location

: Woodstock Nation



Forum Fanatic





Posts

: 158

---

Join date

: 2018-04-16



---
Permissions in this forum:
You
cannot
reply to topics in this forum