POOFness for MAY 16: MIDWEEK BY ZAP from "The Office of Poofness" 5-9-18
Posted By: hobie [Send E-Mail]
Date: Wednesday, 16-May-2018 18:37:31
Hi, folks - Received via e-mail: =====


Subject: MIDWEEK BY ZAP from "The Office of Poofness" 5-9-18
From: "The Office of Poofness" <2goforth@humanus.ca>
Date: Wed, May 16, 2018 6:10 pm Zap Says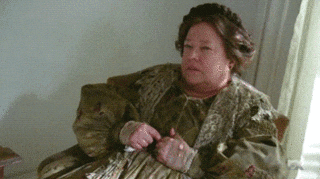 HI ALL IN GENERAL NEWS, OUR EMAILS ARE BACK UP ON THE NEW SERVERS, AND THE HUMANUS WEBSITE IS ONLINE AND THE NEW ONE WILL BE INSTALLED SOON I WAS INFORMED. THE TIMING IS LATE BECAUSE OF THE MASSIVE AMOUNTS OF INFORMATION THAT HAD TO BE MIGRATED OVER TO THE NEW SERVERS, BUT EVERYTHING IS INTACT THERE. NO INFORMATION WAS LOST DESPITE SEVERAL ATTEMPTS THAT FAILED DUE TO FILE TRANSFER INTERFERENCE AND CORRUPTION OF THE DATA TO BE MIGRATED. I WAITED TO DO THIS MESSAGE UNTIL I RECEIVED MORE INFORMATION ON EVENTS TODAY, AND I HAVE CLARITY NOW FROM THE LAST PHONE CALLS SO HERE IS THE INFO I CAN SHARE. WE HAVE BEEN CONFIRMED BY A THIRD SOURCE OF PROJECT FUNDING.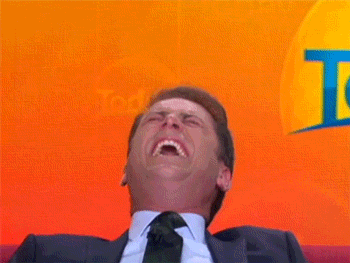 AGAIN THIS IS OLD MONEY DESTINED FOR THIS PURPOSE, AND WE WERE CHOSEN TO HELP DISTRIBUTE THESE FUNDS FOR THE BENEFIT OF OUR HUMANITY. WE EXPECTED ONLY TWO SOURCES AT THE BEGINNING, BUT THIS THIRD ONE AND POSSIBLY TWO MORE WILL ONLY HELP TO ACCELERATE THE PROJECT SIDE TO GET THE WORK DONE MUCH FASTER.

IN GLOBAL NEWS, I HAVE RECEIVED A LARGE AMOUNT OF INFORMATION ON THE CURRENT STATUS OF THE RV AND THE SHENANIGANS SURROUNDING THE RELEASES. THE INFORMATION IS FROM TREASURY SIDE AS WELL AS THE ROYAL AND AGENCY SIDE. I WILL LEAVE IT TO YOU TO DISCERN WHAT IS WHAT AS I WILL NOT SUPPORT RUMORS UNTIL I KNOW THEY ARE CORRECT. ONE INFORMATION IS THAT DUBAI AND HSBC HK WENT ONLINE LAST NIGHT FOR THE RV PROCESS, WITH THE WEST COAST/RENO THIS MORNING. THIS I HAVE NOT CORROBORATED THIS AS YET UNTIL CHINA OPENS UP, BUT THE INFORMATION CAME FROM TWO CREDIBLE SOURCES ON THIS. YESTERDAY, THERE WAS A SYSTEMS UPGRADE AT THE BANKS FROM SUPPER UNTIL MIDNIGHT. THE SYSTEM WAS TO BE FUNCTIONAL RIGHT AFTER MIDNIGHT SO THAT SOME IMMEDIATE TRANSACTIONS COULD BE COMPLETED. HOWEVER, HSBC IN HONG KONG TRIED ONCE MORE TO DO SOME NASTY THINGS LIKE SURREPTITIOUS TRADING, BUT THEY WERE FOUND OUT. THE SYSTEM WAS KEPT OFFLINE SO THEY HAD TO FAIL. THE SYSTEM WAS STILL OFFLINE THIS MORNING AND I AM JUST WAITING FOR NEWS ON ITS STATUS AS OF THIS WRITING. DURING THE LAST SEVERAL DAYS, THERE HAVE BEEN NUMEROUS HACKING ATTEMPTS OF THE SYSTEM AND ONE THAT GOT OUT INTO THE PRESS WAS THE MEXICO HACK WHERE THEY STOLE SOME HUNDREDS OF MILLIONS. THERE WERE SOME HEAVY HACK ATTEMPTS IN THE LAST DAYS, AND I AM SURE THAT IS ONE OF THE REASONS AS TO WHY THE DELAYS IN OUR RELEASE. SOME OF THE HACKS THAT WERE SUCCESSFUL INVOLVED RE-DIRECTING WIRE TRANSFERS TO OTHER ACCOUNTS. GEE…I WONDER WHO WOULD DO THAT?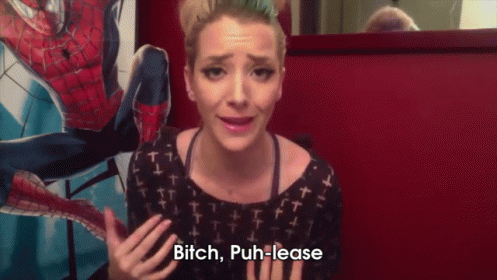 I WAS TOLD THAT AS SOON AS THE SYSTEMS SETTLE DOWN AND BECOME FULLY FUNCTIONAL, THEN THE FIRST TRANSACTIONS IN LINE WILL GET THEIR FUNDS. OUR FUNDS FROM THE FOUNDATION AND THE TRUST ARE UNDERSTANDABLY STUCK DURING THIS TIME UNTIL THE SYSTEM IS FUNCTIONAL, SO WE ARE NOW FACING ONE VERY TOUGH TIME AS WE EXPECTED OUR FUNDS YESTERDAY OR LATEST TODAY. THIS IS A BIG BLOW TO US AS RESOURCES ARE AT ZERO AND WERE TIMED TO THE EXPECTED FUNDS. SO MANY CRITICAL THINGS ARE IN JEOPARDY WITH PEOPLE IN BAD SITUATIONS. BIG SIGH, BUT WE HAVE TO GET THROUGH THIS AS WELL. OVERALL, THE RELEASES ARE PROGRESSING FORWARD VERY WELL, BUT THERE IS THE MOST INCREDIBLE RESISTANCE COMING NOW AS WE GET CLOSER AND CLOSER TO CONCLUSION AND THE START OF THE PARADIGM SHIFT. IT WAS EXPECTED BUT BOY OH BOY IT HURTS FOR SO MANY.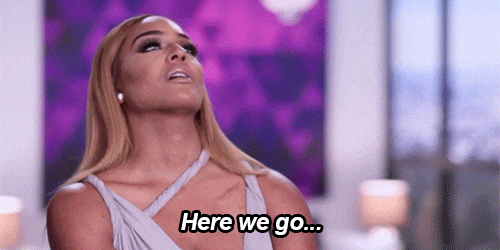 ONE VERY IMPORTANT ITEM PEOPLE HAVE FORGOTTEN OR ARE OVERLOOKING, AND I HAVE MENTIONED IT BEFORE MONTHS AGO BUT A BROTHER REMINDED ME JUST NOW, THAT THIS ONE THING WILL SIGNAL THAT THE RV PAYMENTS WILL BEGIN. IT IS COMMONLY SIMPLE AND SENSIBLE. WHEN THE RV PAYMENTS BEGIN, OR ARE IMMINENT, THE CURRENCY VENDORS OUT THERE WILL STOP SELLING DINAR, ZIM, DONG AND SIMILARLY AFFECTED CURRENCIES. NO AMOUNT OF REPORTING THAT THE BANK OF IRAQ HAS DONE SOMETHING, OR THAT THE BANKS HAVE RELEASED MONIES TO PAYMASTERS, OR ANY OTHER INFORMATION WILL BE AS CLEAR AS THE VENDORS STOPPING THE SALE OF THEIR STOCK. RIGHT NOW THEY ARE TAKING FULL ADVANTAGE OF THE CIRCUS EXCITEMENT AND HAVE JUMPED THEIR PRICES SKY HIGH. ZIM USED TO SELL FOR ABOUT $60 PER 100T NOTE. NOW THEY ARE MORE LIKE $280. TELLS YOU A LOT RIGHT? SO BE MINDFUL OF THIS VERY CLEAR SIGNAL THE RV PAYMENTS ARE ABOUT TO BEGIN.

I HOPE THIS INFORMATION IS USEFUL AND HELPS GUIDE YOUR ACTIONS. GOD BLESS AND THANK YOU ALL FROM ALL OF US. AND MAKE SURE YOUR HEALTH IS GOOD FOR WHEN THE ACTION BEGINS – IT WILL BE INCREDIBLY BUSY. AND KEEP DREAMING ON. GET INTO A PROJECT MINDSET. LOVE AND LIGHT
IN OUR SERVICE
ZAP


"GOD IS; I AM; WE ARE"
"BE GOOD, BE LEGAL, TELL TRUTH"
MAY 16, 2018
COPYRIGHT ZAP 2013-2018


Contributions Thank you for your support as we do our best to keep you up to date. We couldn't do this Without Your Help.!!! Please go to Paypal.com using the account address: goneforthfornow@gmail.com to support the cause. Please remember to click friends and family when sending. If you are not a member of paypal and sending a donation please send an e-mail to goneforthfornow@gmail.com so we can log you in and send you a Thank You. We appreciate all the help you continue to provide in keeping food on people's tables, medical needs met, computers running and shelter .
With Much Gratitude and Appreciation, Susan
Love and Kisses,
"The Office of Poofness"
ZAP, Susan and Staff


=====

--hobie
Thanks to:
http://www.rumormillnews.com
*****************
Out Of Mind
www.oom2.com

Admin





Posts

: 5583

---

Join date

: 2011-08-16


Location

: Woodstock Nation



---
Permissions in this forum:
You
cannot
reply to topics in this forum