5/05/2018 01:09:00 PM  
Intel
, [url=https://inteldinarchronicles.blogspot.com/search/label/RV Alert]RV Alert[/url]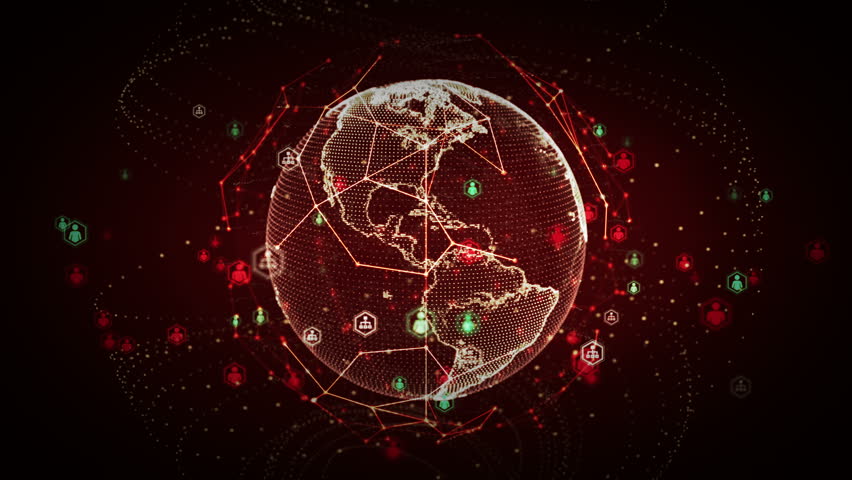 RV/INTELLIGENCE ALERT - May 5, 2018
(Disclaimer: The following is an overview of the current situation based on rumors/leaks from several sources which may or may not be truthful or accurate.)
According to various sources, multiple groups have been called to Reno to begin exchanging/redeeming currency.
Other sources have confirmed that exchanges/redemptions did occur however, the veracity of this is to be taken as rumor.
Throughout history there have been specific points in time where humanity was uplifted by random events.
These were not random events. It is all a divine plan for humanity to evolve quickly within a time span of 13,000 years.
The goal is for us to reach the level we were at during the times of Atlantis.
Normally, this would take approximately 100,000 years.
What's happening on Earth has never been done before in the Universe.
We are being observed by everyone as a result.
The 13,000 years is almost up.
The Earth is beginning to act unusual.
https://www.zerohedge.com/news/2018-05-01/scientists-earths-magnetic-field-acting-weird-we-could-experience-shudder
Sequence of events:
1) The RV is released, exchanges/redemptions begin causing a sudden influx of humanitarians.
2) GESARA is enacted, the new financial system is introduced, all currencies reset, military tribunals begin.
3) Ascension begins, sudden blast of energy from the galactic central sun causing the Earth's magnetic poles to shift, also resulting in our consciousness being raised to the 5th density.
In the words of Sam Cooke, a change is gonna come.
Source: Operation Disclosure
https://inteldinarchronicles.blogspot.com
*****************
Out Of Mind
www.oom2.com

Admin





Posts

: 5610

---

Join date

: 2011-08-16


Location

: Woodstock Nation



Operation bull crap is more like it.
*****************
Trust but Verify --- R Reagan
"Rejoice always, pray without ceasing, in everything give thanks; for this is the will of God in Christ Jesus for you."1 Thessalonians 5:14–18 
Yeah, that's Biblical, lol...I'll tell ya - for a large swath of Christian IQD holders, they're certainly ready to accept just about any sort of man-centered pablum spewed by this ass clown, as long as they can get wealthy...just hope they can keep the cabal from building CERN part 2 in that Irish underground bunker before the GCR...
GURU HUNTER





Posts

: 1898

---

Join date

: 2015-08-13



This is why the whole world laughs at Christians, because they make fools of themselves practically everyday, How can we bring anyone into the Kingdom when we are as stupid as stupid can be, & then laugh at.
well Chaz you are right but that another topic!!! a GCR would crippled the economic systems of the world perfect example take a look at Venezuela day back in the early 2000 reset that currency and look what happened, today it's a real shit holes if they would have never done the reset that they probably wouldn't be in the predicament now if the gotten corruption out of their government, there are documentation and videos on YouTube concerning this a GCR And the effects of it with crippled the economic system of most countries 99% of them in fact so GCR anybody that has any understanding of Economics would know this GCR is just not logical, it's a total disaster in the makings the same thing apply to the NASARA/GASARA and happen
VIP Member





Posts

: 357

---

Join date

: 2017-04-24



Well. Iraq is going into another war, or Iran is running the show China is doing its best to hold off www 111 ,because the simply not ready, that's why they told not asked the dictator of north Korea to have a meeting with the emperor of China, Israel is already shooting missles into Syria at the Iranians, so we ate on the cusp of the last war of this world, so if I was any one who held the new dinar, i would find a way to cash it in at a Iraqi bank, your not going to break even ,but you can get supplies for the up coming www 111, take care of your family, because no one else will, get rid of that dinar somehow, I traded mine 3 years ago for a car, well most of you know the story about that, so the Christian are the most gullible , they have to much pride to say they made a mistake, & they all will pay for it, I'm a Christian, but I admitted I was conned , & I still admitt it, pride before the fall, that's what the Word of God says.
This ass clown is no Christian, and no true Christian I know would buy into his psychotic ramblings.
*****************
Trust but Verify --- R Reagan
"Rejoice always, pray without ceasing, in everything give thanks; for this is the will of God in Christ Jesus for you."1 Thessalonians 5:14–18 
Are you talking about me? If you are why are you using foul language, & bullying in your comment,
Umm ... no ... why would you even think that?
*****************
Trust but Verify --- R Reagan
"Rejoice always, pray without ceasing, in everything give thanks; for this is the will of God in Christ Jesus for you."1 Thessalonians 5:14–18 
---
Permissions in this forum:
You
cannot
reply to topics in this forum