POOFness for MAY 2: MIDWEEK BY ZAP from "The Office of Poofness" 5-2-18Posted By: hobie [Send E-Mail]
Date: Wednesday, 2-May-2018 19:39:25
Hi, folks -

Received via e-mail:

=====
Subject: MIDWEEK BY ZAP from "The Office of Poofness" 5-2-18
From: "The Office of Poofness" <2goforth@humanus.ca>
Date: Wed, May 2, 2018 7:11 pm

Zap Says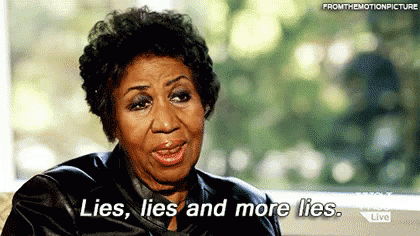 HI ALL

FURTHER TO MY PREVIOUS MESSAGE, THE AUTHORITIES DISSEMINATING THE INFORMATION ARE NOT FINISHED THE DOCUMENTATION FOR PUBLIC RELEASE AS YET, AND THEY HAVE TOLD ME IT WILL BE AT LEAST 3 MORE DAYS UNTIL THEY HAVE THE FINAL LEGAL DONE BEFORE RELEASE.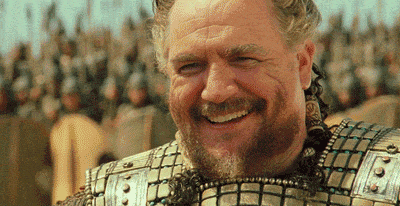 THESE INFORMATIONS WE ARE EXPECTING WILL HAVE A GLOBAL IMPACT I AM SURE, AND IF THAT IS INDEED THE CASE, I CAN SEE WHY THIS IS ALREADY VIRAL IN CERTAIN CIRCLES.

IMPACTS OF GLOBAL NATURE WE SEE EVERYDAY IN THE NEWS WHETHER CONTRIVED OR NOT. WE SEE THEM FROM WAR TO A SUMMIT SOMEWHERE WITH SOMEBODY, AND THESE IMPACTS SHAPE OUR LIVES AS WE ALLOW THEM TO. THINK OF TARGETED MARKETING.

WE ARE ABOUT TO GET TO WORK AND START IN ON THE PROJECTS, AND THAT IS A HUGE UNDERTAKING BY ANY STANDARD, AND IS BEING DONE BY MANY SIMILAR ORGANIZATIONS GLOBALLY. THE COMMONALITY BETWEEN ALL IS THAT THERE IS NO INTEREST IN POWER STRUGGLES OF ANY NATURE. JUST BEING OF SERVICE IS ENOUGH TO TAKE ALL YOUR TIME ANYWAYS RIGHT?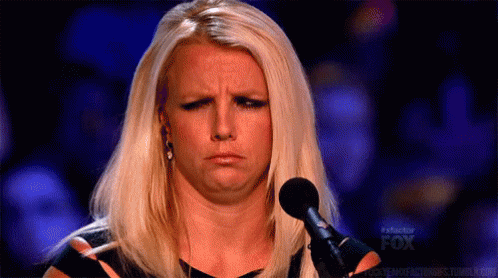 THE IMPACT OF THE RELEASES WILL BE LARGE. A FINANCIAL BOOM IS LIKE UNLEASHING THE HOUNDS AND ECONOMIES BEGIN AN UPWARD CLIMB. THE ADVANCES IN CULTURE AND TECHNOLOGY FOLLOW SUCH A RELEASE AND WE ARE IN FOR A LOT OF WORK, AND A LOT OF FUN DOING IT.

WHILE WE DO THIS WORK, THE OTHER IMPACTS BOTH RELIGIOUS AND POLITICAL HAVE TO BE LARGELY IGNORED OR THE FOCUS OF OUR WORK WILL SUFFER. OUR WORK ALSO ENCOMPASSES PICKING UP THE PIECES WHATEVER THEY ARE, AND BUILD ALL NEW OR FIX SOMETHING. FROM PLASTIC IN WATER TO RADIATION SPILLS TO THE AIR WE BREATHE, THERE IS ALWAYS A PROJECT THAT CAN HANDLE THE ISSUE SO THIS FOCUS ON THE PROJECT HAS TO BE ABSOLUTELY NEUTRAL IN NATURE TO MAINTAIN INTEGRITY TO SERVICE. NO POLITICS OR RELIGION. FOR THE MOST PART, THE FAKE ORGANIZATIONS POISED TO PILLAGE HAVE BEEN TAKEN OUT OF THE EQUATION SO THE MAJORITY, IF NOT ALL BY NOW, OF ALL ORGANIZATIONS DOING THIS WORK ARE VALID.

THE SISTER ORGANIZATIONS SIMILAR TO US HAVE ALREADY STARTED THEIR PREPARATIONS AND TOLD ME THEY ARE ABOUT TO GO LIVE AS WELL. THIS IS GREAT NEWS FOR ALL OF US. IT JUST CONFIRMS THAT OTHERS ARE READY TO DELIVER FUNDINGS AND SERVICE TO PROJECTS AS WELL AND HURRY THIS PROCESS OF THE RECONSTRUCTION PERIOD ON A GRADUALLY INCREASING RATE. THE FASTER THE BETTER AND IT WILL END POVERTY BY ITS SHEER FLOW.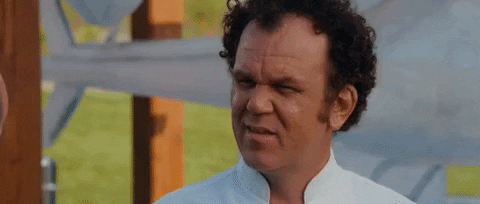 AS ALWAYS THE PHILOSOPHY HAS TO CATCH UP TO TECHNOLOGY FOR BALANCE AND WORKABILITY, AND I THINK WE MAY BE THERE NOW. OUR SPIRITUAL SIDE IS SO IMPORTANT IN THESE TIMES. IT GUIDES YOUR INNER SELF FLAWLESSLY. SHELDON'S POST IS REALLY HITTING THINGS ON THE HEAD AND A JOY TO READ.

As your hearts open, you will come to discern how necessary divine grace is to your everyday interactions with each other. Lightworkers will be called upon to calm the masses as more Truths unfold. People will be shaken to their core. Their world will be turned upside down. It is imperative that you learn new and more non-traditional ways to extend grace to your friends, family and acquaintances. You will learn to honor and acknowledge each person with whom you interact by greeting them with authentic acceptance of who they are. Throughout the ages, you have forgotten how the wonders of mutual greetings of the heart can affect budding relationships.

Selamat Balik. A new financial system is ready to be announced. It utilizes a quantum computer that will end all cabal efforts to steal or reroute your promised prosperity. This new financial system is casting aside the old globalist agenda as it ushers in a fresh new multi-lateral alliance and new range of sources. The sources to which we refer are the small people-oriented banks that are coalescing in some of your poorest countries. All currency will be asset-backed. Brace yourself for the introduction to new economic and political alliances − alliances once thought impossible. The Light will be


https://madmimi.com/p/ec572c?fe=1&pact=12455414-145222039-7853954268-7cee2f87a326b19beb21caaef075aa1337f0feb9

THE FINANCIAL SYSTEMS OF THE WORLD ARE EVOLVING TO A HIGHER STANDARD, THAT IS CLEAR. IT IS ALSO OBVIOUS THAT IT WILL PREVENT MANY FORMS OF FRAUD AND ALLOW FOR UNRESTRICTED MOVEMENT OF FUNDS FROM PLACE TO PLACE AS NEEDED, INSTEAD OF DELAYS OR FREEZES OR HOLDS DUE TO COMPLIANCE ISSUES. UNIMPEDED MOVEMENT OF FUNDS IS IMPORTANT TO THE WELL BEING OF ANY PROJECT. THE TIMELY ARRIVAL OF FUNDS ACCORDING TO BUDGETARY NEEDS IS CRITICAL TO THE SURVIVAL OF THE PROJECT AND WE CAN NOT STRESS ENOUGH THAT ALL MATTERS OF TAX BE WELL RESOLVED BEFORE OPERATIONS OF ANY NATURE START.

WE ARE ALL VERY VERY CLOSE TO THE GLOBAL RELEASES, AND IF THIS MESSAGE TO COME IS THE BEGINNING OF THE MANY INFORMATIONS ABOUT TO COME OUT (SOME ALREADY OUT OF COURSE), THAT WILL ONLY HELP US TO DISCERN BETTER, AND MAKE RIGHT CHOICES. A GOOD THING. IT IS WITH GREAT INTEREST THAT I WAIT FOR THE DOCUMENTS FORTHCOMING THIS WEEKEND.




AND WITH OUR RELEASE THERE HAS BEEN A NECESSARY DELAY IN THE FUNDING RELEASES, AS WELL FOR THE IMMEDIATE NEEDS PORTION AS THE MAIN FUNDS ARE REQUIRED TO DO ONE MORE COMPLIANCE THING AND THAT RELEASE WILL BE THERE. UNFORTUNATE, BUT IT IS A NECESSARY PART OF THE PROCESS. BESIDES US, THERE WILL BE A SCATTERING OF SUCH FUNDS HERE AND THERE NOW AROUND THE WORLD TO DIFFERENT ORGANIZATIONS. THE ELDERS ARE ABOUT READY AND AS SOON AS GRANDFATHER GIVES THE WORD, THAT WILL ALSO START. BE ON WATCH FOR IT ALL.

GOD BLESS AND GREAT THANKS.
LOVE AND LIGHT
IN OUR SERVICE

ZAP


"GOD IS; I AM; WE ARE"
"BE GOOD, BE LEGAL, TELL TRUTH"
MAY 2, 2018
COPYRIGHT ZAP 2013-2018




Contributions

Thank you for your support as we do our best to keep you up to date. We couldn't do this Without Your Help.!!! Please go to Paypal.com using the account address: goneforthfornow@gmail.com to support the cause. Please remember to click friends and family when sending. If you are not a member of paypal and sending a donation please send an e-mail to goneforthfornow@gmail.com so we can log you in and send you a Thank You. We appreciate all the help you continue to provide in keeping food on people's tables, medical needs met, computers running and shelter .


With Much Gratitude and Appreciation, Susan
Love and Kisses,
"The Office of Poofness"
ZAP, Susan and Staff



=====

--hobie

Thanks to: http://www.rumormillnews.com
*****************
Out Of Mind
www.oom2.com

Admin





Posts

: 5586

---

Join date

: 2011-08-16


Location

: Woodstock Nation



---
Permissions in this forum:
You
cannot
reply to topics in this forum