POOFness for APR 29: Stairway To Heaven
Posted By: hobie [Send E-Mail]
Date: Sunday, 29-Apr-2018 20:40:14

Hi, folks - Received via e-mail: =====

Subject: Stairway To Heaven
From: "The Office of Poofness" <2goforth@humanus.ca>
Date: Sun, April 29, 2018 8:33 pm Stairway To Heaven
https://www.youtube.com/watch?v=D9ioyEvdggk
POOF SAID

Greetings and Salutations, The on-going drama that is being enacted is just that: drama. But it is not like the TV or movie dramas you are used to. This drama is about you and your long term good, your potential and your initiative. The idea that the good will always win out is nice but does not always play out as such. You and your conscious thinking play a far bigger part than you are willing to accept. You think that you are nothing, a nobody, that you do not make a difference . . Too many of you are self-serving . Actually that may be the real root of the problem in America! !! Think about it. You want to know about the progress. It continues, yes, but is it definite? No. Nothing is definite because money talks. Power talks. Sabotage talks. Who makes the difference . Each one of you; how you think, what you decide, what view you take and how you choose to participate in what you hold in your minds. The 'white hats' have been doing their jobs. Now the 'white haired' amongst you—and many of you are— you have been here a long time— you are seasoned and you know that faith with vision is indeed critical. Just do it! Argue, of course . But what YOU are being asked to do is minimal compared to those in the trenches. Just do it!...P...

SUSAN SAYS Dear Community, One isn't necessarily born with courage, but one is born with potential.
Without courage, we cannot practice any other virtue with consistency.
We can't be kind, true, merciful, generous, or honest
Maya Angelou So we ask where's the Money Man? My Information says the PP's are ready and waiting,,,,I've gotten information that says this is "the week" ....well I'm definitely watching in conscientious anticipation. Namaste, Susan DJ continues his conversation
----------------------------------------------------------------- Good Evening, This information is meant to educate and clarify what is transpiring with the global currency revaluations and debt manipulations that, in effect, control financial and economic status of world affairs. Misinterpretations, ill-advised speculation and just flat misrepresentation of these happenings have created a sub-culture of false security, financial expectations and self-imposed entitlements that in turn have caused irreversible harm to those sucked in by the hope and intrigue of it all. Without question the currency revaluations are a fact. The redistribution of debt against Historical Assets (Bonds) a fact. The manner in which it will occur must be viewed from a logical and common sense perspective and not from the vantage point of desperation and personal agendas. Our own personal sense of urgency doesn't and won't change the reality of the chain of events needed to fulfill the original spirit of these events. Because it's MONEY, all along the way money flows there is opportunist, greed, and corruptive behavior that are constantly derailing efforts. Remember the vice of greed is not limited to individuals and can apply to countries, governments, banks, politicians and any S.O.B. that can weasel their way into the middle of things. These are problems that will never go away but can be contained and controlled through proper laws and oversight. So what has transpired or is currently under development to facilitate these global efforts?
All countries have been allocate funds. These funds are designated for projects and are placed in project accounts. The Royals and Sovereigns have been exchanging and funds positioned in off ledger accounts for deployment. Once the allocations are positioned values are then placed. The delivery system for the values is what is currently underway and being sorted out. The existing global accounts (ie: Heritage Accounts, Swiss/Indo Accounts, Rodriguez Estate Accounts, Spiritual Wonder Buy Accounts) is what will be utilized first followed by the settlement accounts. Values will be placed based on need and feasibility such as availability of natural resources and infrastructures required to accommodate the project development Now we need to dive into the definition of "Projects". The project accounts being referenced are not the accumulated private sector projects. These are the sovereign projects. These are projects designed to facilitate the future agriculture and manufacturing dynamics. Corridors are established in a North to South process per continent initially, creating the needed infrastructures and utilizing markets closest to the development cycles. Almost every continent and sovereign have designs for bullet trains that will depot at airports and sea ports allowing material and personnel delivery. Vocational and educational scenarios are developed to support the future work force necessities. The creation of cyber forums for information sharing and education. Private sector projects will be analyzed based on their capacities to integrate with the sovereign efforts and how many people will be effected by their creation. Once these North to South corridors are in place and functional then it moves east to west. East to West transcontinental Corridors of financial movement, world trade and delivery mechanisms will tie it all together As an example. Remember when global disasters have occurred such as tsunamis that devastated Indonesia. Global aid was sent but upon arrival there were no transportation mechanisms in place to deliver the products to the remote locations it was needed. The bulk of the aid rotted in airports or sea ports. There were no infrastructures such as roads, power or water available to accentuate aid efforts. Learning from their failures the plan is to pre- develop resource infrastructures in areas that have been assessed or predisposed as potential hot spots for natural disasters such as drought, hurricanes, earthquakes, floods, tsunamis or volcanic activity. In addition does it make sense to manufacture mobile windmills or solar powered generators that can accommodate refrigeration, lighting and irrigation pumps 8000 miles away from where they are needed? The logistics to manufacture and deliver these new technologies become a nightmare. It makes more sense to manufacture and develop technologies close to where they will be deployed. You can see why, as stated above, the sovereign projects are a necessary component to be implemented prior to distribution of values to the off ledger public accounts. While it has not been stated that there will be a project stipulation to utilize the funds realized from the currency exchanges the delivery systems for the values applied to the exchanges will prioritize to the needed projects and tech. Do you really believe that the powers to be all of sudden became gracious and decided to make 20 million people millionaires just because? It's not like giving a kid an AK47 on the playground and telling him it's a toy. It's like giving all the kids on the playground and Ak47 and telling them they're toys. Once the sovereign agendas are on the way either in place or organized and agreed upon by time line for completion, then the third tier, the public, will begin. It will be the same system of off ledger account setup followed by the valuing process. It is paramount that we all focus on project development. While not firmly stated it will be a priority component to attach values to your received funds. Start dialing your projects and presentations in if you haven't already or align yourself with a developed organization whose goal is humanitarian and global intent. DJ


ZAP SAYS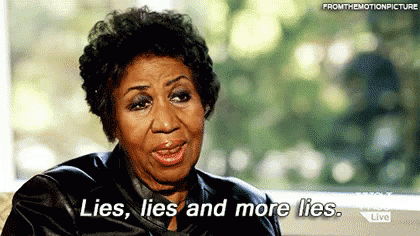 HI ALL THIS MESSAGE IS IMPORTANT FOR UNDERSTANDING THE EVENTS AND SITUATIONS OUR HUMANITY IS FINDING ITSELF IN, AND WHAT WILL BE REQUIRED TO BE ADDRESSED FOR THE PROPER AND CORRECT DEPLOYMENT OF THE METHODOLOGY OF THE RELEASES, AND THE SUBSEQUENT CONSEQUENCES THAT WILL RESULT FROM THIS PROCESS – WHETHER GOOD OR BAD. WE ALL HOPE FOR THE BEST OF COURSE. THIS MESSAGE IS TO PREPARE FOR FORTHCOMING INFORMATION TOMORROW. IT IS NOT READY YET I WAS TOLD, AND IT WILL BE READY FOR PUBLIC RELEASE TOMORROW AND WILL BE POSTED IN VARIOUS PLACES. OTHER MESSAGES WILL BE POSTED SHORTLY FOR FURTHER INFORMATION REGARDING THE UPCOMING EVENTS. THE INFORMATION TOMORROW IS FORTHCOMING FROM THE HIGH LEVELS OF LEGAL OPINION AND KNOWLEDGE, AND THE HIGH ELDERS THAT HAVE A LARGE SAY IN THE PROCESS. OVER THE YEARS I HAVE ALLUDED TO SOME THINGS TO COME AND WHY FROM SOME DEEPER EXPLANATIONS OF THE MACHINATIONS OF THE VARIOUS CONTROL SYSTEMS OUT THERE FROM THE CHINA ROYAL FAMILY TO THE EUROPEAN ROYALS TO GOVERNMENTS AND AGENCIES AND THEIR PARTICULAR ROLES IN THIS PROCESS. THEY ARE GOOD FOLK, THE WHITE HATS (EVEN IF SMUDGED A BIT), WITH THE BEST INTERESTS OF OUR HUMANITY AT HEART. OF COURSE THERE ARE SOME THAT HAVE BEEN BOOTED OUT OF THIS EXCLUSIVE CLUB BECAUSE OF GREED OR EGO OR WRONGDOINGS. BEING OF SUCH CHARACTER IS AN IMMEDIATE CUT-OFF AT THIS LEVEL AS IT SHOULD BE. THE PURPOSE OF THESE GOOD FOLK IS TO ENSURE OUR HUMANITY RECEIVES WHAT THEY ARE MEANT TO RECEIVE, AND USE THIS MONEY AND OTHER RESOURCES TO BENEFIT THEMSELVES AND OTHERS AROUND THEM. THAT IN ESSENCE IS WHAT THE PLAN IS. TREAT OTHERS THE WAY YOU WOULD WANT TO BE TREATED AND IT WORKS ALL OF A SUDDEN. THIS CHANGE CAN BE THE FLIPPING OF SOME INTERNAL SWITCH AND ANOTHER DECISION IS MADE. WHEN THAT SWITCH IS FLICKED AND YOU DO THE DECISION AND YOU CHANGE YOUR RELATION TO TIME AND THAT IS A LIFE CHANGING THING WHEN YOU GO IN ANOTHER PATH. WILLPOWER DOES IT IN OTHER INSTANCES. THERE WILL BE TWO DIRECTIONS OF IMPLEMENTATION OF THE RELEASES, AND ONE IS ABOUT TO BE ACTIVE: THE TRUST AND FOUNDATION FUNDS. THE OTHER ONE, THE RV MONIES, IS THE SECOND DIRECTION. YOU HAVE MASTER FUNDS BEING DISTRIBUTED IN BOTH, AND IF ONE DIRECTION IS MADE INEFFECTIVE FOR WHATEVER REASON, THE OTHER DIRECTION HAS THE ABILITY TO DO IT BY ITSELF IF IT IS DONE PROPERLY AND CORRECTLY. SO BOTH RV FUNDS AND THE TRUST AND FOUNDATION MONEY CAN DO THE JOB. THOSE TWO DIRECTIONS ARE THE METHODS BY WHICH MOST OF THE MONEY FOR THE PROJECT SIDE WILL BE DISTRIBUTED. THAT IS AN ENTIRELY SEPARATE TOPIC WHICH I WILL ADDRESS IN FUTURE WRITINGS. NOW HERE IS SOMETHING CRITICAL TO CONSIDER: THE MOVEMENT OF MONEY. THE BANKING SYSTEM IS CHANGED A GREAT DEAL WITH LOTS OF NEW AND TIGHTER REGULATIONS IMPOSED. THE SYSTEMS AFFECTED ARE ALL SYSTEMS. THE CASHLESS METHODS ARE TESTED AND BEING IMPLEMENTED IN VARIOUS COUNTRIES WITH GOOD SUCCESS. THAT ONE THING PREVENTS MONEY LAUNDERING TO A HUGE EXTENT. A CRIPPLING ONE. SUCH MOVEMENT WILL BE DONE UNDER THE WATCHFUL EYE OF THE REGULATORS AND SECURITY AGENCIES, THAT IS A GIVEN. IF IT PASSES THE LITMUS TEST, THEN MONEY MOVEMENT WILL HAPPEN OTHERWISE THE MONEY WILL BE PUT UNDER THE MICROSCOPE AND WOULD BE DELAYED. ONCE RV FUNDS ARE DISTRIBUTED, THEIR MOVEMENT WILL BE GOVERNED BY THE STRUCTURE AND PROJECTS THAT WILL BE DONE TO USE THE MONEY. YOU WILL NOT BE ABLE TO WRITE A CHECK FOR A SOME BILLIONS AND BUY A COUNTRY OR A CONTAINER OF AK-47'S. YOU WILL BE ABLE TO DIRECT YOUR MONEY FOR PROPER USAGE. YES ABSOLUTELY GO BUY A NICE HOUSE AND SOME CARS AND LOOK AFTER FAMILY AND FRIENDS, JUST BE WISE IN SPENDING (DON'T GO OVERBOARD) AND DEPLOYING YOUR MONEY FOR PROJECTS. THE RELEASE OF SUCH FUNDS INTO THE ECONOMY IS A GAMECHANGER AND HERALDS THE PARADIGM CHANGE. WE HAVE MANAGED TO GET HERE IN OUR KNOWLEDGE OF THINGS AND EVOLUTION OF OUR CONSCIOUSNESS TO HIGHER LEVELS. THAT IS THE REAL REASON YOU WILL HAVE SOME MONEY FOR PERSONAL AND PROJECTS. AFTER ALL, YOUR SPENDING FOR BOTH PERSONAL AND PROJECT PUTS MONEY INTO THE ECONOMY AND WHEN MONEY MOVES, IT WORKS. IT IS ENERGY OF A SPECIAL NATURE AND HATES TO SIT ON A SHELF COLLECTING DUST. ONCE YOU GO THROUGH THE PROCESS OF GETTING YOUR MONEY, AND THIS WILL BE THE TOPIC OF TOMORROW'S GLOBAL MESSAGE BY THE WAY, YOU WILL BE FACED WITH THE TASK OF BEING PROPERLY STRUCTURED. IF AT ALL YOU CAN DO THIS PRIOR TO RECEIVING YOUR MONEY THEN ALL THE BETTER, BUT YOU WILL HAVE TO DO THIS. THAT IS WHY I HAVE BEEN REPEATING A FEW TIMES THAT YOU HAVE TO GO TO A GOOD TAX LAWYER OR SIMILARLY QUALIFIED PROFESSIONAL WHO CAN DO THIS FOR YOU. WE WILL TRY TO DISSEMINATE THE BASICS OF SUCH TAX RELATED MECHANICS OF STRUCTURING WHEN WE FINISH OURS AND KNOW WHAT WE ARE TALKING ABOUT. YOU WILL BE INTERACTING WITH THE BANK AT A VERY STRONG LEVEL AND THIS PROCESS IS SOMETHING OTHERS MORE QUALIFIED WILL BE ADDRESSING TOMORROW. WHAT I WAS TOLD IN THIS RESPECT MAKES SENSE TO ME, AS I WAS AWARE OF THE BASICS OF THE PROCESS, BUT NOT THE ACTUAL MECHANICS OF THE BANK INTERACTION PROCESS. FASCINATING AND I CAN SEE WHY THIS MESSAGE WILL BE THE SINGLE MOST IMPORTANT ELEMENT OF THE RV PROCESS AND WILL PROVIDE VERY CLEAR AND UNAMBIGUOUS INFORMATION. IN MY LAST MESSAGE I SAID THAT WE ARE CLOSE TO OUR FIRST FUNDS FROM THE TRUST BUT I DO NOT HAVE PRECISION OF TIMING AS YET. I HAVE THE TIMING NOW AND IT WILL BE IN THE NEXT DAYS. EVERY DETAIL HAS BEEN ATTENDED TO FOR THIS PARTICULAR MOVEMENT WHICH WILL SET THE PACE FOR THE OTHERS SO THIS IS MOST WELCOME. I RECEIVED THIS INFORMATION ON FRIDAY WHEN THE LAWYERS GOT OUT OF THE BANK. OTHER TIMINGS I CAN NOT SAY FOR SECURITY BUT THEY ARE SOON. WITH THIS FIRST SHOT IN THE ARM WE WILL BE GETTING OUR FORMAL OFFICES SET UP AND THE NEW WEBSITES WILL BE BROUGHT ONLINE. THE TRANSFER OF OUR WEBSITES TO OTHER SERVERS WILL BE COMPLETE THIS COMING WEEK AS THEY TOOK TIME TO RE-REGISTER WITH ANOTHER PROVIDER AND GET THE BACKUPS TRANSFERRED FOR CLOSE TO 100 GB. OUR TIMELINE FROM THAT POINT IS PRETTY SIMPLE. IT WILL BE AT BEST CASE A MONTH TO GET OFFICES UP, BUT WE WILL HAVE BASIC SERVICES SUCH AS A LIVE SECRETARY TO PATCH CALLS FORWARD (WE WILL BE TRAVELLING A BIT AT FIRST), OF COURSE THE INTERACTIVE WEBSITE, AND THE FIRST PROJECTS THAT HAVE BEEN PATIENTLY WAITING WILL BE STARTED. THE SEPARATE RELIEF FOUNDATION IS A PRIORITY SO MOST OF THE INITIAL RELIEF WORK WILL BE DONE THROUGH THAT MECHANISM. ONE ELEMENT I WAS ASKED TO ADDRESS is OF DONATIONS FOR PROJECT SIDE. WHEN SUCH DONATIONS ARE MADE, WHETHER TO INCREASE THE NEGOTIABLE RATE BY INCLUSION OF VALID PROJECT DIRECTIONS OR TO FULFILL A DESIRE TO DO GOOD WORKS BUT HAVE AN ORGANIZATION DO IT FOR YOU, EACH SUCH DONATION WILL BE TRACKED THROUGH OUR SYSTEM AND AUDITED. A REPORT WILL BE PROVIDED FROM TIME TO TIME ON THE PROGRESS OF USAGE OF SUCH FUNDS. THESE ARE DISCRETIONARY PROJECT FUNDS MEANING THEY WILL BE ALLOCATED TO PROJECTS AS THEY COME UP. SPECIFIC REQUESTS TO PLACE THE FUNDS TO A SPECIFIC PROJECT OR SECTOR WILL BE HONORED, AND THE AUDIT TRAIL WILL CONFIRM THIS IN THE REPORT. THIS TRANSPARENCY IS REGARDED AS A MUST FOR THE PROPER FUNCTIONING OF OUR ORGANIZATION. THE NEW WEBSITE WILL HAVE A SPECIAL INTERNATIONAL FINANCE SECTION TO TAKE IN SUCH DONATIONS THROUGH ATTORNEY PAYMASTERS THROUGHOUT THE GLOBE. THERE ARE THREE CURRENT ATTORNEYS WORKING WITH US, AND TWO MORE ARE BEING CONSIDERED. THEY WILL INTERFACE WITH THE DONATOR AND THEIR BANK FOR PROPER AND CORRECT TRANSFER OF FUNDS CONSIDERING THE TAX IMPLICATIONS OF SUCH TRANSFERS. THIS IS WHERE THE STRUCTURING OF THE DONATOR WILL ALSO BE OF PARAMOUNT IMPORTANCE IN RESPECT OF TAX AND OUR CHOICE IS WWW.THOR.CA BUT THERE ARE MANY GOOD TAX ATTORNEYS WELL VERSED IN SUCH. RESEARCH ONE THAT YOU CAN WORK WITH. ALWAYS BE LEGAL. OVERALL WE ARE IN VERY GOOD SHAPE AND PRETTY READY FOR THE WORK AHEAD OF US ALL. THE POLITICAL THINGS THAT ARE HAPPENING IN RESPECT OF THE RELEASES, SPECIFICALLY THE RV FUNDS, ARE NOTHING SHORT OF SCIENCE FICTION. THIS IS ALL BEING EXPOSED NOW SO BE READY FOR A LOT OF SWAMP DRAINING. THOSE THAT ADHERE TO THE OLD WAYS OF GREED AND POWER WILL BE POUNDING SAND. I WAS GIVEN TO UNDERSTAND THAT AT A MEETING A DAY OR SO AGO WITH THE TRUMPSTER AND VARIOUS GOVERNMENTS AND IMF FOLK, FED AND OTHERS, TRUMP WAS ASKED TO OK A 3 YEAR HIATUS ON THE RV WHILE THEY USED THE MONEY FOR OTHER PURPOSES. TRUMP SAID NO. ACTUALLY I WAS TOLD HE SAD HELL NO AND OTHER WORDS. SOME PEOPLE WERE TAKEN AWAY THEY SAID WITH NEW BRACELETS ON THEIR WRISTS (I THINK THEY POLISH THEM EVERY DAY FOR SUCH OCCASIONS THESE DAYS). ALL THE INTELLIGENCE OUT THERE POINTS IN THE SAME DIRECTION SO THE PROBABILITY APPROACHES 1 THAT IT WILL BE SO NOW. YAY TEAM! I CAN ONLY GUESS AT THE SACRIFICE BY SO MANY TO GET OUR HUMANITY TO THIS POINT AND I BRING THIS POINT UP TIME AND AGAIN BECAUSE WE CAN NOT FORGET THOSE PEOPLE – MONUMENT TO THEIR WORK SHOULD BE ERECTED SOMEWHERE. IDEAS ANYBODY? NOW IT WILL BE UP TO US TO RECEIVE THIS MONEY PROPERLY AND DO THE RIGHT THING WITH IT. THE INTENT OF THIS MONEY MUST BE HONORED WITHOUT THE GREED AND EGO SO PREVALENT WITH MONEY. THE FUTURE IS ABOUT TO PLACED IN OUR HANDS AND WHAT WE DO AND HOW WE DO IT WILL BE THE TIPPING POINT OF DOING HEAVEN OR CONTINUING HELL ON EARTH. LISTEN TO YOUR INNER VOICE IT KNOWS AND WILL ALWAYS TELL YOU THE TRUTH WHEN YOU ASK IT. AND FOLLOW YOUR HEART ALWAYS, IT WILL NOT LET YOU DOWN. GOD BLESS AND THANK YOU FOR ALL YOUR HELP AND SUPPORT. YOU HAVE BEEN THE DECIDING FACTOR IN OUR EFFORTS AND STAYING ALIVE. BEFORE THE NEXT DAYS ARE UP AND WE HAVE OUR FIRST RELIEF, WE DO NEED A BIT MORE HELP IF YOU CAN AS TOMORROW OXYGEN AND FOOD NEEDS WILL BE THE TOPIC OF THE DAY BESIDES THE TRANSFER PROCESS TO OUR ACCOUNTS.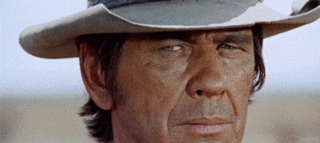 IT IS DIFFICULT AT BEST TO REMAIN STABLE WHEN IT IS SO CLOSE. THE PROCESSING DELAYS HIT US DEADLY HARD BUT WE ARE ALMOST THERE NOW. I WILL TRY TO GET THE GLOBAL MESSAGE OUT AS EARLY AS POSSIBLE TOMORROW DEPENDING ON WHEN I WILL RECEIVE IT. THANKS MUCH AGAIN AND HAVE MUCH FUN AHEAD. LOVE AND LIGHT
IN OUR SERVICE
ZAP
"GOD IS; I AM; WE ARE"
"BE GOOD, BE LEGAL, TELL TRUTH"
APRIL 29, 2018
COPYRIGHT ZAP 2013-2018


Contributions Thank you for your support as we do our best to keep you up to date. We couldn't do this without your Help. Please go to Paypal.com using the account address: goneforthfornow@gmail.com to support the cause. Please remember to click friends and family when sending. We're still struggling to keep the lights on and food on the table. Love and Kisses, 'The Office of Poofness" ZAP, Susan and Staff


===== --hobie


Thanks to: http://www.rumormillnews.com

*****************
Out Of Mind
www.oom2.com

Admin





Posts

: 5583

---

Join date

: 2011-08-16


Location

: Woodstock Nation



Wednesday he will ask for help, so many people have no food, shelter or oxygen tanks...damn lawyers held up their funds...
GURU HUNTER





Posts

: 1898

---

Join date

: 2015-08-13



---
Permissions in this forum:
You
cannot
reply to topics in this forum