POOFness for APR 26: The Last Weekend Before Sunny Days
Posted By: hobie [Send E-Mail]
Date: Thursday, 26-Apr-2018 18:47:46

Hi, folks - Received via e-mail: =====


Subject: The Last Weekend Before Sunny Days
From: "The Office of Poofness" <2goforth@humanus.ca>
Date: Thu, April 26, 2018 6:03 pm Zap Says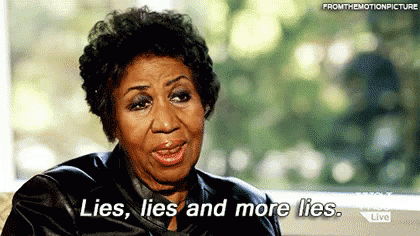 HI ALL, WE HAVE EXCELLENT NEWS TODAY WITH THE CONFIRMATION OF OUR RELEASE NOW BEING FINISHED. I JUST RECEIVED THE FINAL INSTRUCTIONS AND INFORMATION ON WHEN THE FIRST FUNDS WILL ARRIVE AND I AM JUMPING FOR JOY! FINALLY WE WILL BE GETTING TO WORK STARTING NEXT WEEK RIGHT AFTER THE MAY DAY HOLIDAY IS OVER IN BOTH CHINA AND EUROPE. THE OTHER RELEASES FOR THE RV SIDE ARE ALSO WELL ADVANCED AND THOSE ARE TO GET EVERYBODY STARTED NEXT WEEK I WAS TOLD. IF YOU HAVE CURRENCY OR HISTORIC ASSETS WITH THE RIGHT GROUPS YOU ARE IN GREAT POSITION.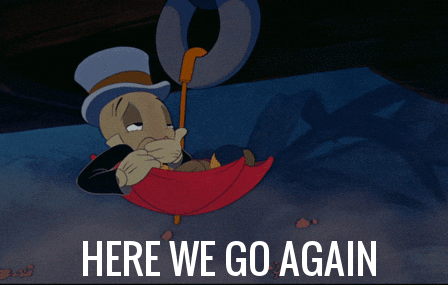 BUT…AND THIS IS OUR SUPER CRUNCH TIME, BECAUSE OF THE TIMING WE ARE DEAD IN THE WATER FOR SURVIVAL AND I AM IN FRONT OF YOU (MUCH AS I DID NOT WANT THIS) ASKING FOR HELP AGAIN FOR A FEW OF US. WE WILL NOT MAKE IT OVER THE WEEKEND, AND THE TWO FAMILIES THAT ARE PART OF OUR TEAM ARE LIVING IN A CARDBOARD BOX (LITERALLY ALMOST). NO FOOD OR SHELTER. BUT THE BIGGEST CONCERN IS THE MEDICAL SIDE FOR THREE OF US. WE NEED A BIT OF HELP WITH MEDICATION AS PRESCRIPTIONS ARE NOT FREE. THIS WILL DEFINITELY BE THE LAST TIME I BELIEVE THAT I WILL BE IN FRONT OF YOU ASKING FOR A HELPING HAND. I DO SO RELUCTANTLY AND OUT OF SHEER NECESSITY ONLY, NOT TO ENRICH AND BUY A YACHT. THIS IS TRUE HUMANITARIAN HELP YOU GIVE TO OUR TEAM AND TO ME TO KEEP US ALIVE AND WORKING. WE ARE HERE TO DO THIS FOR ALL OF US AND I FIGURE WE ARE WORTHY OF SUPPORT.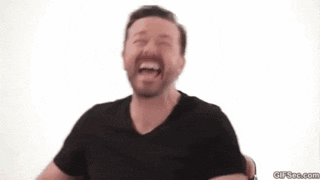 I ONLY ASK BECAUSE THE OTHERS CAN NOT OR WILL NOT ASK. THEY ARE PROUD PEOPLE SO I HUMBLY ASK INSTEAD FOR THE TWO BABIES THAT HAVE GRACED OUR DOORSTEP AND THE HARD CORE HUMANITARIAN HEARTS THAT HAVE BEEN STANDING STRAIGHT AS BEST THEY CAN.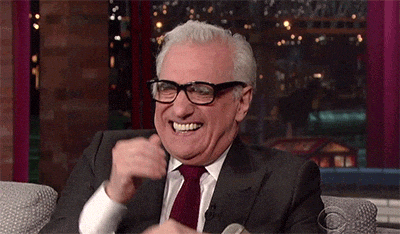 IF WE FALL DOWN, THE LOSS OF THIS EFFORT WILL BE LARGE. WE WOULD NOT BE ABLE TO FULFILL OUR MISSION TASK OF PROVIDING FOR THE PROJECTS AND THAT WOULD BE A HUGE LOSS. BUT THAT WILL NOT HAPPEN AND I BELIEVE WE WILL MAKE IT BUT WITHOUT HELP WE WOULD BE MINUS A FEW IMPORTANT AND SOLID TEAM MEMBERS AND GOOD HEARTS. I AM DOING EVERYTHING I CAN TO KEEP THEM ALIVE AND MAINTAIN STABILITY. I NEED YOU LAST TIME AROUND.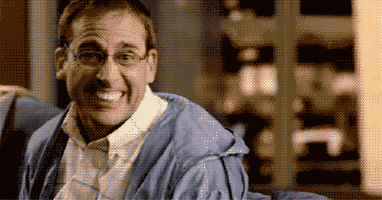 WITH US, BESIDES THESE FIRST FUNDS INCOMING, I WAS INFORMED THAT THERE WILL BE AT LEAST ONE MORE INCOMING WIRE FROM THE OTHER TRUST AS IT BEGINS ITS RELEASE FOR THE PROJECTS. A SISTER ORGANIZATION IS ALSO GETTING HYDRATED NEXT WEEK, SO BOTH OF US ARE GOING LIVE NEXT WEEK. THE OTHERS I DO NOT KNOW YET AS FAR AS PRECISION OF THEIR TIMING, BUT I AM SURE THEY WILL GET STARTED AS WELL. SO ALL THE STATEMENTS I HAVE MADE REGARDING THIS GLOBAL EFFORT WILL BE SHOWN TO BE TRUE AS RESULTS WILL BE EVIDENT THAT EVERYBODY WILL BE ABLE TO SEE. OUR RELIEF FOUNDATION SIDE WILL BECOME VERY ACTIVE AS WELL, SO TO ALL THE FOLKS THAT HAVE PETITIONED FOR HELP WILL BE LOOKED AFTER AS QUICKLY AS POSSIBLE.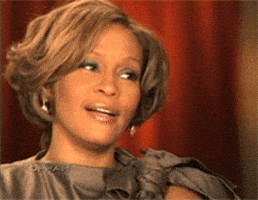 THIS IS ABOUT TO BECOME A WHOLE LOT EASIER NOW AND A LOT OF FUN. THINK OF DOING WHAT YOU LOVE TO DO AND GETTING PAID FOR IT – THIS IS WHAT WE CAN EXPECT NOW. MY THING IS HELPING OTHERS. IT GIVES ME JOY AND PURPOSE. THANK YOU GREATLY FOR YOU HELP RIGHT NOW. IT IS VERY NEEDED AND TIMELY. I WILL SEE YOU SUNDAY WITH SOME VERY INTERESTING REVELATIONS BY DJ. GOD BLESS AND HAVE A WONDERFUL WEEKEND. LOVE AND LIGHT
IN OUR SERVICE
ZAP


Contributions Thank you for your support as we do our best to keep you up to date. We couldn't do this Without Your Help.!!! Please go to Paypal.com using the account address: goneforthfornow@gmail.com to support the cause. Please remember to click friends and family when sending. If you are not a member of paypal and sending a donation please send an e-mail to goneforthfornow@gmail.com so we can log you in and send you a Thank You. We appreciate all the help you continue to provide in keeping food on people's tables, medical needs met, computers running and shelter .
With Much Gratitude and Appreciation, Susan
Love and Kisses,
"The Office of Poofness"
ZAP, Susan and Staff


===== --hobie

Thanks to: http://www.rumormillnews.com


FROM: http://www.oom2.com/t54668-poofness-for-apr-25-midweek-by-zap-the-conman-panhandling-ghoul-barber-of-calgary
SO WE DEFINITELY WILL SEE FIRST FUNDS COMING OUT ANYTIME NOW
Definitely? First funds? Coming out? Anytime now?

Never heard Jerzy say anything like that before. LOL

It's Wednesday! The day Jerzy sets up "The Teaser" for his gullible flock for his regular Beg-A-Thon Thursday!





THE FORMAL GUARANTEE THAT OUR FUNDS ARE ASSURED FROM BOTH DIRECTIONS NEXT WEEK DOES THE TRICK FOR ME
http://www.oom2.com/t40027-poofness-for-july-24-change-is-gonna-come-yeah-from-your-pocket-to-jerzy-s
WE BEGIN IN A FEW DAYS WITH THE FIRST FUNDS THAT WILL SET UP OUR BASE INFRASTRUCTURE AND GET US OFFICES
http://www.oom2.com/t52377-poofness-for-jan-14-changes-on-the-way-i-will-be-panhandling-daily-this-coming-week

I LEARNED THAT THE FUNDS RELEASE IS ACTIVE AND WILL PROVIDE THE FIRST FUNDS FOR THE INFRASTRUCTURE THIS COMING WEEK AND WHAT A BLESSING THAT WILL BE
http://www.oom2.com/t54149-poofness-for-apr-1-happy-days-are-here-again-i-got-the-gullible-to-send-me-money-woo-hoo

FIRST OF ALL AND TO TACKLE THE QUESTION OF "WHERE'S THE MONEY", IT IS COMING FROM MULTIPLE SOURCES
http://www.oom2.com/t54197-poofness-for-apr-4-e-mail-from-zap-the-panhandling-scalper-of-calgary

THE NEXT FUNDS TO COME WILL BE LARGER, AND WILL PROVIDE FOR THE MEAT AND POTATOES OF OUR INFRASTRUCTURE
http://www.oom2.com/t50176-zap-s-mid-week-bs-report

THE FIRST WEEK OF MARCH WILL SEE VERY LARGE FUNDS COME IN TO BEGIN THE FUNDING
http://www.oom2.com/t44774-poofness-for-feb-12-we-re-in-the-money-thanks-to-all-the-donations

SO ALL I CAN SAY AT THIS POINT, IS THAT THIS COMING WEEK SEES THE START OF FUNDS TRICKLING OUT
http://www.oom2.com/t41081-poofness-for-sept-11-my-hallelujah-song
MOST OF THIS ACTIVITY WAS THE PREPARATION OF THE ROLL OUT OF THE GLOBAL FUNDS THAT WILL BE RELEASED SHORTLY. AS I HAVE SAID A WHILE AGO, THE MAIN EVENT WILL TAKE PLACE IN THIS COMING WEEK
http://www.oom2.com/t37337-poofness-for-apr-3-free-the-world
WE WILL SEE THE FIRST FUNDS EARLY NEXT WEEK, AND FROM MULTIPLE DIRECTIONS I LEARNED
http://www.oom2.com/t53508-poofness-for-mar-1-midweek-by-zap-give-me-your-money-blabkowski

SO ALL I CAN SAY AT THIS POINT, IS THAT THIS COMING WEEK SEES THE START OF FUNDS TRICKLING OUT
http://www.oom2.com/t49610-poofness-for-sept-10-it-s-alright

SEPTEMBER WILL SEE FIRST FUNDS COMING OUT FOR THE HISTORIC ASSET REDEMPTIONS, AND THE RV MORE OR LESS AT THE SAME TIME
http://www.oom2.com/t13838-zap-report-aug-11th-2013

I WAS INFORMED THAT ON THE FIRST TRANCHE OF FUNDS COMING IN TODAY
http://www.oom2.com/t53938-poofness-for-mar-20-baby-on-the-way-alert-doug-jones-sick-so-send-me-money

THEY WILL BEGIN EVERYTHING ON MONDAY, INCLUDING THE FIRST FUNDS AND THE INFORMATION I HAVE FROM THE BOYS AND GIRLS IS THAT THIS IS NOW
http://www.oom2.com/t51005-poofness-for-nov-22-23-e-mail-from-zap

THIS WEEK COMING WILL SEE THE FIRST PAYOUTS OF THE HISTORIC ASSETS AND THE CURRENCY STUFF (DINAR ETC.)
http://www.oom2.com/t40186-poofness-for-july-31-we-are-the-champions-at-internet-panhadling
THERE IS BETTER NEWS ON OUR SIDE WITH THE RELEASE OF FIRST FUNDS
http://www.oom2.com/t53192-poofness-for-feb-14-more-midweek-zap-crap-to-scam-donations-from-the-gullible

SO ALL I CAN SAY AT THIS POINT, IS THAT THIS COMING WEEK SEES THE START OF FUNDS TRICKLING OUT
http://www.oom2.com/t46195-poofness-for-apr-5-6-mid-week-by-zap

PEOPLE ARE GETTING PAID AND THIS WILL INCREASE THIS COMING WEEK. MAYBE I SHOULD HAVE BOUGHT SOME DINAR. I CAN SEE NOW THAT WE WILL HAVE THE FUNDS TO GET THE FUKUSHIMA THING DONE AND FIXED
http://www.oom2.com/t49393-poofness-for-aug-27-paradigm-flash-back-to-june-2014-almost-word-for-word

TIME IS VERY SHORT BECAUSE THE LARGE FUNDS ARE GOING TO COME IN MUCH FASTER THAN I EXPECTED, AND THE FIRST RELIEF FUNDS THAT ARE COMING OUT TO US NEXT WEEK
http://www.oom2.com/t50103-poofness-for-oct-8-precious-time-spent-panhandling-the-suckers

THE FIRST FUNDS COMING IN NOW WILL DO THAT OF COURSE
http://www.oom2.com/t50460-poofness-for-oct-29-waiting-pretty-well-over
FOR THE NEXT DAYS UNTIL THE FIRST FUNDS ARRIVE AS THERE ARE STILL SOME HOLES TO PLUG, BUT WE WILL BE GETTING OUT FROM UNDER THIS WEEK
http://www.oom2.com/t53428-poofness-for-feb-25-where-do-the-children-play

IT WILL COME IN FIRST WEEK DECEMBER
http://www.oom2.com/t51154-poofness-for-nov-29-mid-week-bs-from-zap
THIS MEANS EVERYTHING FOR OUR HUMANITY AND WE CAN EXPECT THE ROLLOUT THIS COMING WEEK WITH FIRST FUNDS ARRIVING IN OUR CORPORATE ACCOUNTS BY MIDDLE WEEK
http://www.oom2.com/t40361-poofness-for-aug-7-beautiful-day-for-some-internet-panhandling
WE WILL SEE OUR FUNDS OUT IN THE NEXT 24 HOURS
http://www.oom2.com/t37219-poofness-for-mar-30-mid-week-by-zap-from-the-office-of-poofness
BUT RIGHT NOW, THERE WILL BE MUCH ACTIVITY NOW AS WE BEGIN OPERATIONS AND GET THE FIRST TRICKLE OF FUNDS IN TO BEGIN THE WORK BEFORE THE FINAL DROP DEAD DATE OF DECEMBER 15
http://www.oom2.com/t50744-poofness-for-nov-12-blowin-in-the-wind-more-like-blowin-smoke-up-your-a
OUR FIRST FUNDS ARE RELEASED AND HAVE BEEN ORDERED OUT. THEY WILL ARRIVE HERE MIDDLE NEXT WEEK RIGHT AFTER THE MARTIN LUTHER KING LONG WEEKEND HOLIDAY
http://www.oom2.com/t52350-poofness-for-jan-13-all-good-when-you-are-a-scammin-internet-panhandler
THE RESULTS FROM YESTERDAY IS ABSOLUTELY MAGNIFICENT AND FUNDS WILL BE FINALLY RELEASED THIS COMING TUESDAY
http://www.oom2.com/t53892-zap-the-ghoul-barber-of-calgary-for-mar-18-success-but-send-me-more-money
WITH THE FIRST RELEASE OF THE FUNDS FROM THE TRUST NOW
http://www.oom2.com/t37791-zap-crap-poofness-for-apr-20-midweek

WE MAY SEE SOME FUNDS BEFORE GOOD FRIDAY, AND CERTAINLY WE KNOW ABOUT ONE TRANSFER THAT WILL COME IN RIGHT AFTER EASTER FROM THE CHINA FOUNDATION
http://www.oom2.com/t54113-poofness-for-mar-28-midweek-by-zap-the-ghoul-barber-of-calgary

And on, and on, and on...
Jerzy Babkowski (AKA ZAP) has talked about receiving funds for humanitarian projects for several years now, but there is always a hitch with the wire transfers.

While doing so, Jerzy solicits donations on behalf of Mary, Baby Bradd, and many others, yet when asked for proof of where those funds go, he offers nothing but his word or gives folks the run-around when they offer to help directly.
http://www.oom2.com/t46295-jerzy-babkowski-aka-zap-canadian-scammer-fraud-report-investigate
*****************
Out Of Mind
www.oom2.com

Admin





Posts

: 5584

---

Join date

: 2011-08-16


Location

: Woodstock Nation



---
Permissions in this forum:
You
cannot
reply to topics in this forum