POOFness for APR 25: MIDWEEK BY ZAP from "The Office of Poofness" 4-25-18
Posted By: hobie [Send E-Mail]
Date: Wednesday, 25-Apr-2018 18:56:49
Hi, folks - Received via e-mail: =====


Subject: MIDWEEK BY ZAP from "The Office of Poofness" 4-25-18
From: "The Office of Poofness" <2goforth@humanus.ca>
Date: Wed, April 25, 2018 6:41 pm Zap Says


HI ALL TIME IS INDEED AT A PREMIUM AND WE ARE ALL PREPARING FOR THE START OF THE PROJECT SIDE FOR OUR HUMANITY. IT IS A GREAT THING THAT WE WILL ALL DO IN HELPING THIS PLANET OF OURS BREATHE BY CLEANING HER UP BACK TO PRISTINE CONDITION. WHAT AN EFFORT THAT WILL BE. OUR EFFORTS FOR US THAT LIVE ON MOTHER WILL HELP PUSH THE BOUNDARIES OF INNOVATION AND LARGE INFRASTRUCTURE PROJECTS LIKE THE FUTURE CITIES. THESE TIMES WILL SEE THE END OF POVERTY FOR SURE, AND THAT MAJOR TASK WILL BE OUT OF THE WAY. BY THAT TIME WE SHOULD HAVE A PRETTY GOOD HANDLE ON THE DIRECTION OUR HUMANITY IS TAKING. THE REVAMP OF MANUFACTURING TO HANDLE THE NEW TECHNOLOGIES WILL BE A GOOD STARTING POINT IN THAT SECTOR. PROVIDING CLEAN TECHNOLOGIES FOR RAW PRODUCT WHETHER FROM THE GROUND, SEA OR AIR WILL BE A GREAT FOCUS. ONE TECHNOLOGY WE ARE WORKING ON RIGHT NOW IS A MASS COLLECTOR FOR CO2. HARVESTING CARBON FROM CURRENT BLACK SMOKE OPERATIONS WILL BE A GOOD STARTING POINT FOR THAT. THESE TYPES OF BASIC FIRST CHANGES ARE SIMPLE AND PROFITABLE AND WILL EMPLOY MANY. GIVE GOOD THOUGHT TO YOUR PROJECT, AND WHAT CAN REALLY BE DONE WITH IT GIVEN SUFFICIENT RESOURCES. DON'T GET SILLY ON THE NUMBERS, BUT THINK IT THROUGH WHERE IT COULD BE IN 5 YEARS. THIS IS THE MINDSET OF A GOOD CEO AND VERY SIMPLE TO ASSUME THOSE SHOES TO THINK THINGS THROUGH. THE PROJECTS THAT ADDRESS THESE SECTORS WILL HAVE A LOT OF GOOD THINGS TO DO. OUR PURPOSE AS I HAVE STATED A FEW TIMES, IS TO PROVIDE GOOD SERVICE TO THE PROJECTS WHICH IN TURN CAN PAY THAT FORWARD TO THE INDUSTRY THEY SERVE. THIS IS THE CORPORATE PHILOSOPHY THAT DRIVES OUR EFFORTS AND HAS NEVER WAIVERED – IT IS JUST TOO RIGHT AND TOO GOOD TO BE ANYTHING ELSE. THIS FUNDAMENTAL OF OUR ORGANIZATION IS A VERY STRONG POINT THAT WORKS AT ALL LEVELS CORRECTLY AND LEGALLY. BY THIS WE ARE ABLE TO PROVIDE SUCH A HIGH LEVEL OF SERVICE TO THE PROJECTS. FUELING ALL THESE EFFORTS ARE THE RELEASES, AND THEY ARE PRETTY WELL ALL HERE LIKE A BIG GREEN TIDAL WAVE TO COME ALL AT ONCE. THE INTELLIGENCE OVER THE LAST WEEK HAS CLEARLY SHOWN THE RAMP UP PERIOD PRECEDING THE RELEASES. MANY RUMORS OUT THERE TOO TO HELP SUPPORT ANOTHER RUMOR. WOWSERS. BUT YES THERE ARE THOUSANDS OF INDICTMENTS, SOME BEING CARRIED OUT NOW. THERE IS A VERY LARGE SHAKEUP IN HSBC AND IT IS UNDER ONE BIG MICROSCOPE. MANY ARE GOING TO JAIL THERE. SO WE DEFINITELY WILL SEE FIRST FUNDS COMING OUT ANYTIME NOW TO FUEL THE CAR SO WE CAN ALL GET TO WORK AHEAD.


KEEP PATIENCE CLOSE TO YOU AND BE NICE TO THOSE AROUND YOU IS MY SUGGESTION. THE CHANGES TO COME NOW WILL SEEM SMALL AT FIRST BUT CERTAINLY THE SPEED OF RAMP UP WILL TAKE MANY BY SURPRISE. WE ALL THANK YOU FOR STANDING STRAIGHT, PERSEVERING, AND HELPING OUT HOW YOU CAN DESPITE BURDENS OF YOUR OWN. WE WILL BE ACTIVE SHORTLY AND THIS NEXT PHASE OF OUR START WILL BE VERY INTENSE WITH WORK TO GET THE SERVICE DIVISIONS UP AND RUNNING AND BEGIN THE FUNDING SEQUENCE FOR SO MANY GOOD PROJECTS THAT WILL MAKE A HUGE DIFFERENCE TO OUR HUMANITY. THE SHEER SIZE IS ENOUGH TO EMPLOY HUNDREDS OF THOUSANDS AND MILLIONS ACROSS THIS GLOBE, AND WITH THAT KIND OF WORK BEING DONE, EACH COUNTRY CAN REALIZE PRISTINE WATER AND BETTER COMMUNITIES THROUGH THE PROJECTS EACH COUNTRY HAS. WE HAVE PERFORMED SUCH SERVICES IN THE PAST BETWEEN A FEW COUNTRIES, AND IT WAS PROVED THAT IT WOULD WORK ON A LARGER SCALE WITHOUT ISSUE. A PLUG AND PLAY APPROACH I GUESS BUT IT WORKS BECAUSE IT IS SIMPLE AND NOT PROFIT ORIENTED. BUT THE PROFIT COMES ANYWAY BECAUSE ANYTHING THAT WORKS WELL GENERATES GOOD RETURNS. COMMON SENSE ALL AROUND.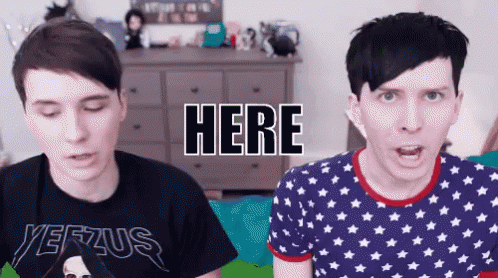 AND R., YES IT IS STILL CRITICAL HERE AND KINDA TOUGH ONLY BECAUSE OF THE DELAYS CAUSED BY THE FINISHING OF THE FINAL DETAILS OF THE TAX ISSUE. THAT'S ALL. OTHERWISE WE ARE ALL SET TO GET TO WORK ONCE IT ARRIVES SO THE PROJECT GUYS INVOLVED WILL HAVE FOOD ON THE TABLE AND THAT IS A PROMISE. WILL NOT BE LONG NOW SO I HOPE THAT ANSWERS YOUR QUESTION. BE READY FOR THE CHANGES AS THEY WILL BE HERE. TIMING IS HAZY REALLY AS IT WILL TAKE SOME TIME TO GET DINARS OUT OF THE WAY AND GET STARTED ON THE HISTORIC BONDS THAT ARE ALREADY EXCHANGED AT SOME HIGHER LEVELS, BUT I IMAGINE THEY ARE DOING THEIR BEST OVER THERE TOO. THERE IS A BIG INTERFERENCE RIGHT AT THE MOMENT WITH CHANGES BEING ATTEMPTED ON THESE THINGS. THIS AND THE AUDIT AT HSBC AND OTHER CONTRACTUAL MATTERS ARE ALL UNDER A BIG MICROSCOPE AS THESE ARE DELAYING THE PROPER ROLLOUT OF THE RV PERIOD. THEY ARE GETTING FIXED LIKE EVERYTHING ELSE AND ONLY THE TIMING IS A QUESTION MARK. THERE MAY BE MORE ON THIS ON SUNDAY TO REVEAL SOME OF THE MACHINATIONS AT WORK, BUT THAT WILL BE UP TO ANOTHER BROTHER.

THANKS MUCH AGAIN AND GOD BLESS YOU. LOVE AND LIGHT
IN OUR SERVICE
ZAP


"GOD IS; I AM; WE ARE"
"BE GOOD, BE LEGAL, TELL TRUTH"
APRIL 25, 2018
COPYRIGHT ZAP 2013-2018


Contributions Thank you for your support as we do our best to keep you up to date. We couldn't do this Without Your Help.!!! Please go to Paypal.com using the account address: goneforthfornow@gmail.com to support the cause. Please remember to click friends and family when sending. If you are not a member of paypal and sending a donation please send an e-mail to goneforthfornow@gmail.com so we can log you in and send you a Thank You. We appreciate all the help you continue to provide in keeping food on people's tables, medical needs met, computers running and shelter .
With Much Gratitude and Appreciation, Susan
Love and Kisses,
"The Office of Poofness"
ZAP, Susan and Staff


===== --hobie


Thanks to: http://www.rumormillnews.com
*****************
Out Of Mind
www.oom2.com

Admin





Posts

: 5582

---

Join date

: 2011-08-16


Location

: Woodstock Nation



The biggest BS panhandler I've ever heard!
Same shit, different week! Jerzy you're time is up!
GURU HUNTER





Posts

: 2881

---

Join date

: 2015-04-20



Jerzy wrote:SO WE DEFINITELY WILL SEE FIRST FUNDS COMING OUT ANYTIME NOW
Definitely? First funds? Coming out? Anytime now?

Never heard Jerzy say anything like that before. LOL

It's Wednesday! The day Jerzy sets up "The Teaser" for his gullible flock for his regular Beg-A-Thon Thursday!
THE FORMAL GUARANTEE THAT OUR FUNDS ARE ASSURED FROM BOTH DIRECTIONS NEXT WEEK DOES THE TRICK FOR ME
http://www.oom2.com/t40027-poofness-for-july-24-change-is-gonna-come-yeah-from-your-pocket-to-jerzy-s
WE BEGIN IN A FEW DAYS WITH THE FIRST FUNDS THAT WILL SET UP OUR BASE INFRASTRUCTURE AND GET US OFFICES
http://www.oom2.com/t52377-poofness-for-jan-14-changes-on-the-way-i-will-be-panhandling-daily-this-coming-week

I LEARNED THAT THE FUNDS RELEASE IS ACTIVE AND WILL PROVIDE THE FIRST FUNDS FOR THE INFRASTRUCTURE THIS COMING WEEK AND WHAT A BLESSING THAT WILL BE
http://www.oom2.com/t54149-poofness-for-apr-1-happy-days-are-here-again-i-got-the-gullible-to-send-me-money-woo-hoo

FIRST OF ALL AND TO TACKLE THE QUESTION OF "WHERE'S THE MONEY", IT IS COMING FROM MULTIPLE SOURCES
http://www.oom2.com/t54197-poofness-for-apr-4-e-mail-from-zap-the-panhandling-scalper-of-calgary

THE NEXT FUNDS TO COME WILL BE LARGER, AND WILL PROVIDE FOR THE MEAT AND POTATOES OF OUR INFRASTRUCTURE
http://www.oom2.com/t50176-zap-s-mid-week-bs-report

THE FIRST WEEK OF MARCH WILL SEE VERY LARGE FUNDS COME IN TO BEGIN THE FUNDING
http://www.oom2.com/t44774-poofness-for-feb-12-we-re-in-the-money-thanks-to-all-the-donations

SO ALL I CAN SAY AT THIS POINT, IS THAT THIS COMING WEEK SEES THE START OF FUNDS TRICKLING OUT
http://www.oom2.com/t41081-poofness-for-sept-11-my-hallelujah-song
MOST OF THIS ACTIVITY WAS THE PREPARATION OF THE ROLL OUT OF THE GLOBAL FUNDS THAT WILL BE RELEASED SHORTLY. AS I HAVE SAID A WHILE AGO, THE MAIN EVENT WILL TAKE PLACE IN THIS COMING WEEK
http://www.oom2.com/t37337-poofness-for-apr-3-free-the-world
WE WILL SEE THE FIRST FUNDS EARLY NEXT WEEK, AND FROM MULTIPLE DIRECTIONS I LEARNED
http://www.oom2.com/t53508-poofness-for-mar-1-midweek-by-zap-give-me-your-money-blabkowski

SO ALL I CAN SAY AT THIS POINT, IS THAT THIS COMING WEEK SEES THE START OF FUNDS TRICKLING OUT
http://www.oom2.com/t49610-poofness-for-sept-10-it-s-alright

SEPTEMBER WILL SEE FIRST FUNDS COMING OUT FOR THE HISTORIC ASSET REDEMPTIONS, AND THE RV MORE OR LESS AT THE SAME TIME
http://www.oom2.com/t13838-zap-report-aug-11th-2013

I WAS INFORMED THAT ON THE FIRST TRANCHE OF FUNDS COMING IN TODAY
http://www.oom2.com/t53938-poofness-for-mar-20-baby-on-the-way-alert-doug-jones-sick-so-send-me-money

THEY WILL BEGIN EVERYTHING ON MONDAY, INCLUDING THE FIRST FUNDS AND THE INFORMATION I HAVE FROM THE BOYS AND GIRLS IS THAT THIS IS NOW
http://www.oom2.com/t51005-poofness-for-nov-22-23-e-mail-from-zap

THIS WEEK COMING WILL SEE THE FIRST PAYOUTS OF THE HISTORIC ASSETS AND THE CURRENCY STUFF (DINAR ETC.)
http://www.oom2.com/t40186-poofness-for-july-31-we-are-the-champions-at-internet-panhadling
THERE IS BETTER NEWS ON OUR SIDE WITH THE RELEASE OF FIRST FUNDS
http://www.oom2.com/t53192-poofness-for-feb-14-more-midweek-zap-crap-to-scam-donations-from-the-gullible

SO ALL I CAN SAY AT THIS POINT, IS THAT THIS COMING WEEK SEES THE START OF FUNDS TRICKLING OUT
http://www.oom2.com/t46195-poofness-for-apr-5-6-mid-week-by-zap

PEOPLE ARE GETTING PAID AND THIS WILL INCREASE THIS COMING WEEK. MAYBE I SHOULD HAVE BOUGHT SOME DINAR. I CAN SEE NOW THAT WE WILL HAVE THE FUNDS TO GET THE FUKUSHIMA THING DONE AND FIXED
http://www.oom2.com/t49393-poofness-for-aug-27-paradigm-flash-back-to-june-2014-almost-word-for-word

TIME IS VERY SHORT BECAUSE THE LARGE FUNDS ARE GOING TO COME IN MUCH FASTER THAN I EXPECTED, AND THE FIRST RELIEF FUNDS THAT ARE COMING OUT TO US NEXT WEEK
http://www.oom2.com/t50103-poofness-for-oct-8-precious-time-spent-panhandling-the-suckers

THE FIRST FUNDS COMING IN NOW WILL DO THAT OF COURSE
http://www.oom2.com/t50460-poofness-for-oct-29-waiting-pretty-well-over
FOR THE NEXT DAYS UNTIL THE FIRST FUNDS ARRIVE AS THERE ARE STILL SOME HOLES TO PLUG, BUT WE WILL BE GETTING OUT FROM UNDER THIS WEEK
http://www.oom2.com/t53428-poofness-for-feb-25-where-do-the-children-play

IT WILL COME IN FIRST WEEK DECEMBER
http://www.oom2.com/t51154-poofness-for-nov-29-mid-week-bs-from-zap
THIS MEANS EVERYTHING FOR OUR HUMANITY AND WE CAN EXPECT THE ROLLOUT THIS COMING WEEK WITH FIRST FUNDS ARRIVING IN OUR CORPORATE ACCOUNTS BY MIDDLE WEEK
http://www.oom2.com/t40361-poofness-for-aug-7-beautiful-day-for-some-internet-panhandling
WE WILL SEE OUR FUNDS OUT IN THE NEXT 24 HOURS
http://www.oom2.com/t37219-poofness-for-mar-30-mid-week-by-zap-from-the-office-of-poofness
BUT RIGHT NOW, THERE WILL BE MUCH ACTIVITY NOW AS WE BEGIN OPERATIONS AND GET THE FIRST TRICKLE OF FUNDS IN TO BEGIN THE WORK BEFORE THE FINAL DROP DEAD DATE OF DECEMBER 15
http://www.oom2.com/t50744-poofness-for-nov-12-blowin-in-the-wind-more-like-blowin-smoke-up-your-a
OUR FIRST FUNDS ARE RELEASED AND HAVE BEEN ORDERED OUT. THEY WILL ARRIVE HERE MIDDLE NEXT WEEK RIGHT AFTER THE MARTIN LUTHER KING LONG WEEKEND HOLIDAY
http://www.oom2.com/t52350-poofness-for-jan-13-all-good-when-you-are-a-scammin-internet-panhandler
THE RESULTS FROM YESTERDAY IS ABSOLUTELY MAGNIFICENT AND FUNDS WILL BE FINALLY RELEASED THIS COMING TUESDAY
http://www.oom2.com/t53892-zap-the-ghoul-barber-of-calgary-for-mar-18-success-but-send-me-more-money
WITH THE FIRST RELEASE OF THE FUNDS FROM THE TRUST NOW
http://www.oom2.com/t37791-zap-crap-poofness-for-apr-20-midweek

WE MAY SEE SOME FUNDS BEFORE GOOD FRIDAY, AND CERTAINLY WE KNOW ABOUT ONE TRANSFER THAT WILL COME IN RIGHT AFTER EASTER FROM THE CHINA FOUNDATION
http://www.oom2.com/t54113-poofness-for-mar-28-midweek-by-zap-the-ghoul-barber-of-calgary

And on, and on, and on...
Jerzy Babkowski (AKA ZAP) has talked about receiving funds for humanitarian projects for several years now, but there is always a hitch with the wire transfers.

While doing so, Jerzy solicits donations on behalf of Mary, Baby Bradd, and many others, yet when asked for proof of where those funds go, he offers nothing but his word or gives folks the run-around when they offer to help directly.
http://www.oom2.com/t46295-jerzy-babkowski-aka-zap-canadian-scammer-fraud-report-investigate
*****************
GURU HUNTER





Posts

: 19027

---

Join date

: 2015-02-19



HAHA!  Wow, talk about damning yourself with your own words!!!
GURU HUNTER





Posts

: 1898

---

Join date

: 2015-08-13



And to think this is just the short list! Jerzy as made the "Funds Are Here" claim for years.

It doesn't take to much to see that either the information is flawed or Jerzy is. Just looking at what Jerzy puts out, it's both!

Jerzy is supposed to have a "Team" of about 300 professionals. You hear him talk about Lawyers, Doctors, etc.., all high income professionals, yet none of them can support what Jerzy begs for on an almost a weekly daily basis?

You hear Jerzy talk about his web services, but his "IT" person can't manage to put his websites on one of their hosts? For free?

With the multiple sources of funding he claims, not one of them can manage to put money into a bank account? His PayPal account seems to be working just fine tho...
All Grandpa, or one of his "Chosen ones", have to do is drop some coin into Jerzy's Donation PayPal account, and they can bypass those "Dastardly Banksters" from preventing Jerzy's "Start Up Funds" from arriving.





Yep! It's that simple. No waiting until the end of the month, beginning of the month, or the weekend when those darn banksters come up with one last thing that gets "The Process" rolling.
http://www.oom2.com/t52944-office-of-proofness-zap-jerzy-the-solution-is-at-hand
*****************
GURU HUNTER





Posts

: 19027

---

Join date

: 2015-02-19



---
Permissions in this forum:
You
cannot
reply to topics in this forum