POOFness for APR 22: When The Ships Come In
Posted By: hobie [Send E-Mail]
Date: Sunday, 22-Apr-2018 21:44:48
Hi, folks - Received via e-mail: =====

Subject: When The Ships Come In
From: "The Office of Poofness" <2goforth@humanus.ca>
Date: Sun, April 22, 2018 9:04 pm When The Ships Come In
Bob Dylan
https://www.youtube.com/watch?v=To78O3YcaY8
POOF SAID

Greetings and Salutations, What can be expected in the coming days and even weeks.? The legions of folks in the trenches are waiting for moves and for people to act upon suggestions or messages. The bankers are continuing to hold on like poison ivy to a vine. They are afraid of change and yes they also know that changes are forthcoming in every corner of the 3rd dimension, including cryptos . And the meaningful exchanges and the role of owner is likewise changing; checks, W.U. telegrams, wires, the new inputs from the IMF and the World Bank are all getting changes. They are attempting to streamline more of the future negotiations and the paper trails. No, it doesn't seem that way with the monies still being held in escrow as they are, but this whole system is archaic in its own way. The more authorities attempt to hold back laundering and drug funds, the more they have complicated it for all. That is up for change, but the people behind it are working very slowly. Now for another matter; the work that is being done on the humanitarian projects is huge! Do not discount what is about to happen there. Reminding you that all of the countries are cash or money poor, and debts are hanging heavily. There is a system that is coming together to allow this much needed work to occur though it may seem like forevers since all of this began. There are those who have been very much futurists who are gaining more respect and attention for their visionary processes. What you must hear is that it isn't intended to continue like this for another 45 years. That's how long it has been in the works: long before any investor or recipient was bought into it. Long before that. This has been in the works for eons. Those in the know knew this was going to take a long time to plow through. The plowing thru is nearing completion....P...

SUSAN SAYS Dear Community, It's time to get your files and papers in order. A copy of receipts including shipping receipts and cover letters you used to enter the "O" should be located and dusted off. If you are dealing with a will, a certified copy should be executed, a death certificate and any paper work related to entering the program. Of course, ID's will be required. This Spring feels like its springing forward with much enthusiasm and anticipation with very real expectations of completion. Namaste, Susan Below: DJ continues his conversation ---------------------------------------
Good Evening, Again the reports flood in that the currency exchanges have either started or are a hair away from beginning. All this info seems valid and arrives from profound sources. We have verifications that the funds have been moved to the U.S. banking system for distribution, yet these sources refuse to commit to rates and dates. As expressed in numerous previous writings I don't believe we will ever be forewarned of the release dates or the rates. It just doesn't make financial sense to do so. This thing will be up and running and we will all be looking back. What is worth paying attention to is the multitude of international bilateral agreements and treaties we see coming to fruition right before our eyes. These agreements are the result of years of behind the door meetings and negotiations in an effort to become independent from the stranglehold of the Petrodollar and the Dollar as the Global Currency Reserve. Just like the current currency exchange dynamics, these changes and negotiations were expected but not seen until completed. The respective populations, were and are, not informed until something of substance can be reported. A skip the pregnancy and show me the baby, kind of thing. Generally speaking it is all about political timing. When will presenting a win to the public best serve a particular agenda? A lot of what we consider delays of fund release are merely components necessary for the deployment of the grand plan. One must always consider this is an international event and the construction of the necessary components could have been put into play a decade or more ago. Here are a couple examples of resent ongoing negotiations and decades of efforts that are part of or interlaced with the revaluations of global currencies and redistribution or elimination of global debt. There is so much more happening prior to the funds distributing .we can't possibly know everything. Russia & Iran drop dollar trade by extending oil-for-goods supply agreement The first delivery of Iranian crude oil to Russia under the oil-for-goods program has been completed and the sides aim to extend the deal for five years, according to Russian Energy Ministry Aleksandr Novak. "The agreement is effective; it has been extended for the year, but in general, we think it should be extended for five years," he said. The oil-for-goods deal was initially reached in 2014 when Iran was under Western sanctions over its nuclear program. Last year, Moscow and Tehran ratified the agreement, under which Russia would initially buy 100,000 barrels a day from Iran and sell the country $45 billion worth of goods. Russia And China Roll Out 100% Gold-Backed Currency
Russia and China have outlined plans to create a 100 percent gold-backed currency system to replace the US dollar as the world's dominant currency. The Central Bank of Russia has been steadily amassing vast gold reserves since 2015 – accumulating 1,828.56 tons by the end of 2017 – making it the fifth largest gold reserve in the world. Goldtelegraph.com reports: Russia has been aggressively increasing its gold reserves for a reason. It has seen the US dollar dominate as a global currency and is working with China to end the US/Western currency supremacy. Their strategy appears to be working. Russia and China are in the midst of rumors of introducing gold-backed futures to circumvent the U.S dollar. The US dollar has had no gold-backing since 1933, nor has the US increased its gold reserves for a decade. With speculation of Russia and China working on a gold-backed currency, a shift in monetary power from the West to the East seems to be their ambitions. The situation between East and West is exacerbated by recent tensions between Russia and the UK, since the alleged Kremlin poisoning of former spy Sergei Skripal and his daughter. British Prime Minister Theresa May has ousted 23 Russian diplomats from Great Britain. Geopolitical tension is once again, high. It seems Russian may have tossed aside Das Kapital as its economic guidebook. Not only is creating a gold-backed currency appearing more likely month over month, but Russia has also brought inflation way down over the past decade. More importantly, Russia continues to lower their national debt, while the US has been increasing its debt to a record $21 trillion. Russia's financial strategy is making the country less vulnerable to volatile geopolitics. Not only is it a significant player in gold, but it is also the world's third-largest gold producer, with the Central Bank of Russia buying up its supplies. During the past decade, Russian has mined more than 2,000 tons of gold, with tonnage expected to increase by 400 tons annually by 2030. Russia and China understand the value of real, physical gold, a lesson that the US has forgotten while reveling in worthless paper currency. If Russia and China establish a 100 percent gold-backed currency, it inevitably changes the game in the West. The dollar will continue to devalue against gold at a rapid rate. Chinese company to build $7bn tourism city in Zimbabwe
Dr Karikoga Kaseke Chinese multinational group, Touchroad Holdings Group, is planning to develop a $7 billion tourism city in Zimbabwe as investor interest in Zimbabwe by international tourism players from the Asian economic giant grows. Touchroad Group chairman, Mr He Liehui, is expected in the country in June, leading a delegation of 17 billionaires from China expected to scout for investment opportunities and location of the tourism city. The birth of Touchroad Group can be traced back to May 17, 2000, when Mr He, the group's founder, travelled to Ghana to explore investment opportunities, making his first major investment in Africa. Touchroad International Holdings Group, has now become a multinational business with interest international trade, investment, cultural exchanges, tourism, industrial development of parks and construction of special economic zones. Touchroad conducts business interests in more than 20 African countries, as well as Europe and America. Zimbabwe Tourism Authority chief executive Dr Karikoga Kaseke, on Wednesday, said there had been massive interest from Chinese businesses in the local tourism sector and the Touchroad chairman was expected in the country to explore investment opportunities. "Following extensive discussions with Chinese investors, we were assured that Touchroad's chairman will be coming to Zimbabwe accompanied by a team of billionaires from China who want to scout for investment (opportunities). There was massive positive response from Chinese investors during the recent visit by President Mnangagwa. "The tourism city to be developed will require an investment of about $7 billion and the city will be bigger than the Harare CBD (Central Business District). The investors are determined to invest," said Dr Kaseke. He said the tourism city would be located outside Bulawayo or Harare, but Victoria Falls would not be part of the plan because of investment deals that have since been signed with investors already for the tourism resort. Dr Kaseke added that ZTA managed to secure agreements with some major Chinese tour operators to market the Zimbabwean tourism destination. He said the Chinese companies were not only interested in investing, but also pushing tourist movement towards Africa. "We are happy that we managed to talk to major Chinese tour operators and they promised us that with effect from next year they will be selling the Zimbabwe holiday destination," said Dr Kaseke. Touchroad is the first Chinese private enterprise to build a special economic zone in Africa — the Touchroad Djibouti Special Economic Zone (TDSEZ). The zone is expected to be a fulcrum of China's Belt and Road Initiative in Africa. The tourism city concept is already working in South Africa's Sun City, a place which currently houses many of the country's tourism activities. ZimTrade acting chief executive Allan Majuru, said the response from Chinese investors was encouraging and that there was a need to build a brand marketable to the World. He said besides tourism, the country should take advantage of the Chinese market to export various products. Source: The Herald To my point, we will not be privy to ongoing pertinent events prior to their conclusion . So be aware and be prepared DJ
‌
ZAP SAYS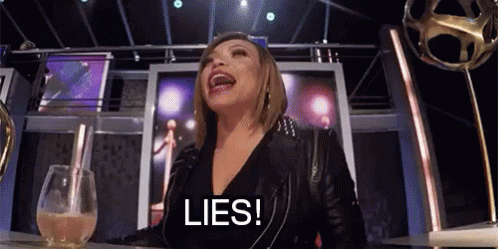 HI ALL I HAVE LITTLE TO SAY EXCEPT WE ARE ABOUT TO GET VERY BUSY VERY QUICKLY IN THE NEXT DAYS, AND TIME WILL BE AT A PREMIUM MORE SO THAN IT ALREADY IS. THE INFORMATION I HAVE RECEIVED OVER THIS LAST WEEK HAS BEEN VERY CLEAR, AND EVERYTHING JUST POINTS TO US GETTING BUSY THIS COMING WEEK. TIMING IS VARIABLE BUT IT WILL BE THIS WEEK. ON ANOTHER FRONT FROM LAST WEEK, I CAN TELL YOU THAT ONE VERY LARGE SOVEREIGN GROUP WAS PAID FOR THEIR CURRENCY (I ALLUDED TO THIS BUT NO GURU KNEW DETAILS AND DREW BLANKS EVERYWHERE). THE NEXT STUFF THAT IS GOING IS SOME TARGETED HISTORIC BONDS, AND THAT TOO WILL BE DONE AT A HIGH LEVEL. THE LOWER LEVELS ARE TO START THIS COMING WEEK AND THAT IS ALL I KNOW AT THE MOMENT ABOUT RV STUFF.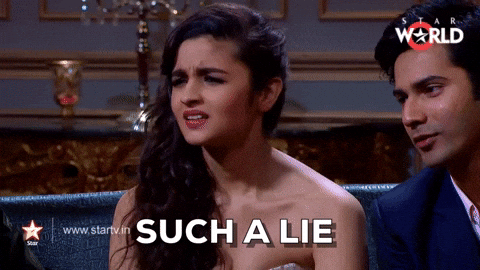 I DO KNOW THAT EVERYBODY WILL GET TO WORK THAT HAS FIRST HYDRATION LIKE US. OURS HAS BEEN MIRED IN SMALL NIGGLY DETAILS THAT HAVE ALLOWED THE BANKSTERS TO DO THINGS TO DELAY US AND MANY OTHERS. THAT IS OVER AS THE RELEASE HAS ALREADY HAPPENED AND IT WILL BE JUST REGULAR BANK PROCESSING TIMES FOR FUNDS IN OUR ACCOUNTS. PRETTY STRAIGHTFORWARD AT THIS POINT. WHAT ABOUT THE PROSPERITY PROGRAMS? SUSAN IS MORE INVOLVED IN THAT STUFF THAN I AM, BUT THAT IS TO COME OUT MORE OR LESS AT THE SAME TIME AS THE RV FROM WHAT I HAVE BEEN TOLD. BUT THIS IS THE TIME WHEN ALL OF US WILL START BREATHING AGAIN AFTER BEING AT PEAK FOR SO MANY YEARS WORKING AND STRIVING FOR THE INEVITABLE RESULTS. EVEN THE NAY SAYERS CAN NOT DECRY THE INEVITABILITY OF THE RELEASES. AFTER ALL, THEY ARE HERE AND VOCAL FOR THE POSITIVE SIDE. THEY ARE VISIBLE BECAUSE THEY DO BELIEVE IN THIS AS WELL. SO WHAT IS THE DIFFERENCE BETWEEN ME OR ANYBODY AND THE NAY SAYER. FOR SURE YOU CAN IMMEDIATELY DETERMINE THAT ALL BELIEVE IN THE RELEASES AND WHAT IS TO COME. SIMPLY BECAUSE THEY ARE ON THE SAME PAGE WE CAN BE SURE THEY YEARN FOR THE PARADIGM CHANGE AND THE EVOLUTION OF OUR HUMANITY TO THE NEXT LEVEL. I THINK THIS IS A TRUTH THAT IS THE FOUNDATION OF THE GATHERING OF SO MANY TO THE SAME THINGS. COMMON SENSE TOO, RIGHT? THE DISPARAGEMENT SEEMS TO COME FROM ONE SIDE THINKING THE OTHER IS OUT OF THEIR MINDS (PURPLE OR OTHERWISE).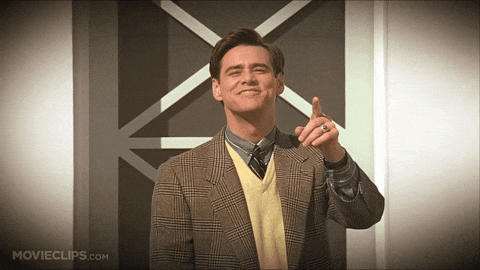 BUT IN REALITY BOTH SHARE A COMMON FOUNDATION. BOTH ARE TRYING TO PAINT ON THE SAME PAGE BUT PERCEIVED OR IMPOSED TOLERANCES HAVE BEEN BREACHED. THIS ALWAYS RESULTS IN SMALL EXPLOSIONS OF EMOTION AND TEND TO SHOW PRETTY BRIGHTLY FROM TIME TO TIME. BUT THIS TOO IS JUST A BLIP ON THE OVERALL LANDSCAPE OF WHAT IS HAPPENING, AND IS CONSIDERED TO BE OF MINIMAL CONSEQUENCE. IT IS QUITE INEFFECTIVE IN CHANGING THE END RESULT THAT IS INEVITABLE NOW. THE HYDRATION OF SO MANY ENTITIES WILL MAKE SUCH A LARGE DIFFERENCE AND SO MUCH ACTIVITY THAT THESE EMOTIONS WILL FADE AND DISAPPEAR AS A VERY POSITIVE UPSURGE OF NEW INSIGHTS TAKES PRECEDENCE. THIS IS A BASIC PREMISE THAT IS A PROVEN PROGRESSION THAT WE SEE IN MANY HISTORY TEXTBOOKS. WHEN IN DOUBT, HIT THE BOOKS. FROM MY PERSPECTIVE, HUMANITY WILL EVOLVE AND PROSPER. THAT IS THE PLAN AND IT IS BEING EFFECTED. THE MACHINATIONS ON THE POLITICAL LEVEL BETWEEN THE 3 MAJOR POWERS IS PARTLY OBFUSCATION OF THE REAL WORK GOING ON BEHIND THAT DETERMINES THE RESPONSES AND TIMINGS. ALL THAT TIMING OF THE RELEASES IS A PRETTY GOOD GIVEN EVEN BASING IT ON THE PROBABILITY OF TRUTH OF REPORTING FROM SO MANY CREDIBLE SOURCES AS CAN BE FOUND ON THE INTERNET THESE DAYS. IT IS CLEAR THAT AT A MINIMUM, IT IS PROVEN THAT ARRESTS ARE ONGOING OF HIGH LEVEL BAD GUYS, THAT FUNDS ARE RELEASED ALREADY IN SOME DIRECTIONS, AND THAT THE RELEASES THAT IMPACT MANY EFFORTS ARE ABOUT TO BE HERE. GIVEN CURRENT INTELLIGENCE, THIS IS NOW A FACT TO BE RECKONED WITH AND WE RECOGNIZE WHAT IS HAPPENING – IT IS NOT ROCKET SCIENCE, THAT COMES LATER. WE CAN EXPECT FUNDS FROM MANY DIRECTIONS TO MANY ORGANIZATIONS RESPONSIBLE FOR FINAL DISTRIBUTIONS OF THE GLOBAL PROJECT FUNDS. THESE DISTRIBUTION NODES ARE PART OF THE OVERALL PLAN TO ENSURE REDUNDANCY AND DUPLICATED EFFORTS ALL OVER THE WORLD. THE FOUNDATIONS AND TRUSTS IN EUROPE AND CHINA ARE ABSOLUTELY MAGNIFICENT IN THEIR DIRECTION OF RELEASING THESE FUNDS TO THE WORLD ECONOMIES AND THIS WILL BE SUCH A GREAT TIME SEEING THESE CHANGES HAPPEN IN OUR LIFETIME AND KNOW OUR KIDS WILL INHERIT THAT. VERY COOL. WHEN OUR EFFORT WILL BE HYDRATED, OUR INITIAL THRUST WILL BE TO HELP THE COMMUNITIES BE REBORN WHILE CREATING NEW COMMUNITIES. IMMEDIATE TARGETS OF THE COMMUNITIES ARE THE CHILDREN AND SENIORS PARTICULARLY THE HOMELESS OR ABOUT TO BE HOMELESS. THE THIRD FOCUS OF WATER WILL BE A SUBJECT OF CONVINCING LOCAL AUTHORITIES ON THE BENEFITS OF THE WATER TECHNOLOGIES THAT WILL BE INSTALLED AS CLOSE TO FREE AS POSSIBLE. OTHER TECHNOLOGIES WILL BE PRESENTED FOR INSTALLATION LIKE WASTE MANAGEMENT THAT COMPLETELY DOES AWAY WITH ALL WATER AND SOLID WASTE. FOOD PRODUCTION CAN BE LOCALIZED QUITE WELL TO GIVE SOME SUSTAINABILITY IN THE IMMEDIATE COMMUNITY AND PROBABLE SURROUNDING REGIONS. AS BEFORE EXPLAINED, OUR EFFORT WILL PROVIDE FOR THE SERVICING OF PROJECTS ON A GLOBAL SCALE IN CONCERT WITH THE FUNDING TRUST AND FOUNDATION. OUR ABILITY TO DO THIS WORK IS A DIRECT RESULT OF THE EFFORTS OF THE ATTORNEYS AND HIGH LEVEL FOLK WHO HAVE DONE AN INCREDIBLY COMPLEX JOB IN GETTING THESE RELEASES DONE, AND PAY OUR DEEP RESPECTS TO THEM END EXPRESS OUR HUMBLE GRATITUDE FOR THE OPPORTUNITY. THANK YOU. SLOW WAS FAST IN THIS CASE. GOD BLESS ALL OF YOU FOR ALL YOUR SUPPORT OVER THIS LONG TIME. OUR GRATITUDE WILL TAKE MANY FORMS. ALWAYS BE ON THE LOOKOUT TO PAY IT FORWARD. YOU WILL RECOGNIZE THE NEED AND IF YOU HAVE THE MEANS, GO HELP OUT. LOVE AND LIGHT
IN OUR SERVICE
ZAP


"GOD IS; I AM; WE ARE"
"BE GOOD, BE LEGAL, TELL TRUTH"
APRIL 22, 2018
COPYRIGHT ZAP 2013-2018


Contributions Thank you for your support as we do our best to keep you up to date. We couldn't do this without your Help. Please go to Paypal.com using the account address: goneforthfornow@gmail.com to support the cause. Please remember to click friends and family when sending. We're still struggling to keep the lights on and food on the table. Love and Kisses, 'The Office of Poofness" ZAP, Susan and Staff


===== --hobie

Thanks to: http://www.rumormillnews.com
*****************
Out Of Mind
www.oom2.com

Admin





Posts

: 5582

---

Join date

: 2011-08-16


Location

: Woodstock Nation



wait, no updates or thank you's regarding $ you collected for the mom and newborn who were evicted in China?  Or the others who had no oxygen or food or functioning organs?  Guess we'll wait until Wednesday for those updates, when you panhandle again...
GURU HUNTER





Posts

: 1898

---

Join date

: 2015-08-13



---
Permissions in this forum:
You
cannot
reply to topics in this forum