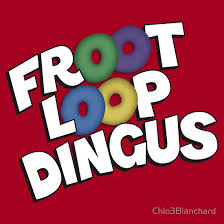 Global Currency Reset New Money System Suggestion
It is obvious the current money SWIFT system cannot continue.
Some "leak information" suggest that the whole new global system base on Gold/Assets backed will locate in Beijing.
I do not see it as a positive, I can only see it as a burden for now & the future in case of Nature Catastrophe: Floods, Earthquake, Land Split, Storm…
Of course, all politicians from all Nations are not in the same page. The daily life of each Nation are not the same, some even do not have clean water & electric, let alone computer, internet for One New Money Whole Earth system.
We cannot go & forced all Nations on Gold backed at once.
Some good, free bad guys in their Government/Military ready to go but now all have to other nations. Frankly, it never end !
So here is my suggestion about the New Money System:
– Physical Goods Physical Money, Digital Goods Digital Money.
– Trade physical goods between each Nation will use only gold-backed currency. While let the kids play unlimited digital money for digital goods.
– Trade between each citizens within a Nation will used any kind of metals-backed or even fiat as they wish.
– If any Nation can have their real land-backed currency then let these Nations trade directly with each other.
– Currency Rating between each Nation will fixed, can only be changed once per year even if it is land-backed money.
Land-backed money > Metals-backed money → Fiat
It is just matter of time before that Government change & move to land-backed money or face nation revolution.
Tier 1: Region
Each region will have one location full of computer & military to store the database.
1. Australia – Pacific Ocean
2. China – Asia
3. UAE – Arab/Middle East
4. Russia – CIS
5. South Africa – Africa
6. Switzerland or Belgium or UK (Europe)
7. USA – North America
8. Peru or Brazil – Central & South America
Some nations conflict in Europe, Middle East or else where can pick & choose the region they wish. Example: Ukraine can choose Europe instead of CIS; Israel can choose Europe instead of Arab, etc.
The purpose of this Money Region hub is manage trading physical goods between each Nation. Only Gold-backed Currency Accepted. The reason is most of so called trading goods are not the "must" in daily life. The minimum requirement for everybody is foods, water, house, cloth are already exist in any Nation land.
Tier 2: Nation
Each Nation will have 1 super security location with computer to manage trade between their citizens.
All Nation Government must allow their citizens trading both in cash & electric (if they have minimum computer. Many locations/cities cannot afford trading with electric device or they prefer cash.
You Nation currency could be fiat or gold-backed or land-backed, it is up to you.
Tier 3: Individual/Company Bank Account
Allow to store in metals-backed & any currency of any Nations.
It each person/company money/assets, there cannot be like "branch money" any more.
If you think your bank account got cheated by the local branch/government, you can report to region hub.
Some nations with transparency will allow each person/company bank account to be stored straight in big Hub region data centre.
Bank Card will work from Nation Bank to Nation Bank or use any kind of system like the current visa/master, it is optional so up to each bank.
It is easy to build from scratch, even shutdown 10 days or a month to re-setup the whole system, it just doesn't matter.
The basic need of all people are already exist & not decrease no matter what happen with money system which are foods, water, air !
If you shut down digital goods, you will saw many people going heading back to farming.
There are still a lot of desert empty lands on Earth.
Money is not evil, only human are. Especially the one who are trying to take advantage of "lack of knowledge" people on Earth.
Money could be the barrier for each people ascension/evolution if you do not "master" it.
There is nothing worse than Nature Catastrophe !
Have fun,
Regard,
Messiah – Mahdi – Maitreya – Udumbara Flower Holy King
GURU HUNTER





Posts

: 20038

---

Join date

: 2012-04-10



*****************
Trust but Verify --- R Reagan
"Rejoice always, pray without ceasing, in everything give thanks; for this is the will of God in Christ Jesus for you."1 Thessalonians 5:14–18 
Super Moderator





Posts

: 27225

---

Join date

: 2011-08-09


Age

: 21


Location

: Umm right here!



---
Permissions in this forum:
You
cannot
reply to topics in this forum