POOFness for APR 15: BORN THIS WAY
Posted By: hobie [Send E-Mail]
Date: Sunday, 15-Apr-2018 20:03:40
Hi, folks - Received via e-mail: =====


Subject: BORN THIS WAY
From: "The Office of Poofness" <2goforth@humanus.ca>
Date: Sun, April 15, 2018 7:30 pm Born This Way Lady Gaga

https://www.youtube.com/watch?v=xl0N7JM3wZk
POOF SAID

Greetings and Salutations, We want to assure every one that nothing has changed regarding the joint efforts of all who are working toward the betterment of humanity, toward the opening of a spigot for receiving funds. The needs of the many are still scant with being met, but at least they are. There are sweet spots in all of this and those are being pursued more than the heavier workload. The joint effort of the group working toward resolution is a real lesson in team work. We applaud those who continue to work behind the scenes and have to do it with one hand tied behind their backs. Be ready, be still and get your ducks in a row. Make the best effort you can to assist those who are assisting you….P...

SUSAN SAYS Dear Community, GOOD NEWS!!! MERCURY HAS GONE DIRECT, TODAY...APRIL 15TH We have all spent the last three weeks or so feeling mentally scrambled, misunderstood or just plain indecisive. All of us have been receiving a lot of scrambled information regarding all things financial. Now that mercury has gone direct, information will become clearer and movement should naturally gain speed. Mercury effects transportation, commerce and communication. With the heavenly bodies on our side, anticipation of Redemption Center Openings for the exchanges becomes much more of a reality. As always, as the Exchanges move so do the deliveries of your invitations to schedule your wealth manager appointment. I wish us all a very prosperous week. Namaste, Susan DJ continues with his conversation:
----------------------------------------------------------------------------------
Good Evening, More comments and speculations surfaced toward the end of last week with regard to the beginning of the currency exchanges. I was told to "pick which story you want to believe" We all know about HR 5404 now. I was told it was signed and gold values have been placed on the U.S. Dollar. President Trump has signed off on the Paris Climate Treaty, A Tariff understanding has been reached between China and the U.S., HSBC top officials have been arrested and charged with obstruction and embezzlement (It seems the money moved there last October has been played with and mishandled} Wells Fargo has been getting charged 1 B per/day in fines for not being compliant. There is more but why go into it? These are the sound bites for this week that disrupted the release of funds for the exchanges. Those exchanges, by the way, started last Weds, Thur, and continuing through this week end . I also have been told of payouts in Reno from some certain overseas interest have occurred. (But cannot verify} Some if not all of what is being circulated has the ring of truth to it in some fashion. It is these "rings of truth 'that keep us all hopeful through the never-ending Monday -Tuesday scenario. Folks this is a marathon, not a sprint!!! Those of you who have come to terms with that can release some of the pent up anxiety it has caused and get on with life a little bit. Things will happen when they happen and knowing or not knowing when changes very little in the individual's life. When these events kick off, all will find out pretty much at the same time. How distributions will be handled at the public levels and when as well as what can and cannot be done with the funds, will be spelled out in a very clear and simple manor. The point is, this is Not the time to worry about it! I have been given a precise protocol on how the funds will be distributed through the project accounts, the civilian accounts and the release of the new technologies. I hope to be speaking of those protocols in the near future when given permission to do so. To keep this simple and to the point all things are in place and at the ready for the release of funds. Collateral Accounts allocated to gold wrap the new currencies as needed (Decades in the making) banking systems are being implemented to handle the new financial networks. Security protocols are in place to monitor and control the funds' movement. Political agendas and arguments are solved or at least agreed upon. Let us all not get too hung up on the when and how's and be content it is moving forward. The funds still keep getting dammed up as they pass through the bank's plumbing but bit by bit the leaks and clogged pipes are clearing and things are about to flow. DJ DID YOU KNOW? What follows is a compilation of events and strategic planning sequences, both old and new, paramount to the release of funds generated by the currency exchanges and Historic Asset redemptions To start with all should understand the players and the acronyms associated to those players. In no particular order of importance F.A.T.C.A. law implemented (Foreign Account Tax Compensation Act) Overhaul and Updating of the SWIFT payment system (Society for Worldwide Interbank Financial Tele-communications) and its integration with the C.I.P.S. (Chinese International Payment System) and recently the R.P.S. (Russian Payment System) The implementation Of the Hercules I.T. /A.I. banking software. The creation of the B.R.I.C.S Banking system (Brazil, Russia, India, China and South Africa) Development of the A.I.I.B (Asian Infrastructure and Investment Bank) An allocation format and percentages agreed to on what portion of the Global Collateral Accounts each participating nation will receive to gold cover their particular currency circulations. Almost all global and sovereign financial institutions adherence to The Basel III accords with the main focus on capital reserve compliance. An understanding and compromise has been resolved between the Chinese and the Vatican with regards to the release funds and what portion they will receive. (This has been an unknown road block for several months now) Funds have been allocated and positioned for distribution to destination accounts. A centralized, global intelligence network has been implemented for oversight and the streamline financial activity monitoring with respect to all current global financial compliance laws. (Terrorist Act, Money Laundering Act ETC.) That is also effectuating the arrest and case building for future indictments of the corrupt behavior within the system . Agreements in place for the restitution of damages accrued from the illegal activity of the Global Banking and Financial Systems including The Prosperity Programs, restitution to the Global Debt Facility for improper hedging of the collateral accounts, Sovereign Debt Relief and so on.. The removal of U.S. Military bases from strategic location throughout the globe that have caused an unrest or unwarranted defensive posture from surrounding States , changing the perception of the U.S. on the global scale from an offensive irritator to an defensive peace keeper. These actions and developments above are just a few of the known mechanisms and strategic planning deployed, upgraded, or in the process of development, for the release of funds that are positioned to repair our global financial dilemma. There are many more events behind the scenes taking place in order for these funds to flow unrestricted to destination accounts to be utilized for purposes intended. It is crucial to understand that all these financial institutions and agencies are strictly fiduciary components for the delivery, monitoring of funds, banking laws and compliance protocols. They DO NOT own the funds! Others, that are the architects of the plan are the signatories for the funds, and carry the recognition of authority to enlist the agencies and institutions listed above to engage. They all must integrate their efforts to achieve the end goals. It is the public that will realize the end results of those efforts. The reason I engage in this type of dialog is to hopefully give a broader perspective of what is actually going on. This is such a massive effort, that to try and pinpoint or speculate an exact time of engagement is a futile effort. When all things that need to be in place are in place is when it will be done. The eventualities of the possible outcomes these events may cause are without end. One wrong move can fester into a global problem. It only takes one nut case with a match to burn down the forest. DJ

ZAP SAYS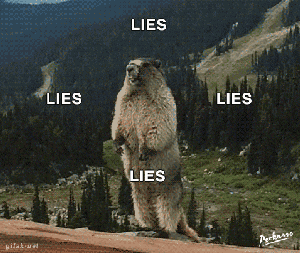 HI ALL THERE IS A CONSTANT THAT DOES NOT CHANGE: POWER CONCEDES NOTHING WITHOUT A DEMAND. IT NEVER DID AND NEVER WILL. – FREDERICK DOUGLASS. THE POWERS THAT BE ADHERE TO THIS AND YOU CAN BE ABSOLUTELY CERTAIN OF THAT. WE SEE THIS AXIOM THROUGHOUT POLITICAL WRANGLINGS AND CORPORATE STRATEGIES, AND THIS PARADIGM HAS DRIVEN PROGRESS THUS FAR. BUT WHAT IF THIS AXIOM WAS MODIFIED JUST A TAD AND MADE TO BE SUPPORTIVE INSTEAD OF BEING ADVERSARIAL? WHAT WOULD CHANGE? THIS HAS BEEN A TOPIC OF SPECULATION AND ATTEMPT FOR A LONG TIME AND USUALLY WITH RESULTS THAT WENT NOWHERE EXCEPT BACK TO THE ADVERSARY POSITION AND NOTHING RESULTED. THIS HAS ALSO BEEN THE MODUS OPERANDI OF THE CABAL FOR THE LONGEST TIME. THE GOOD GUYS ARE DOING THEIR BEST TO MODIFY THIS STANCE BUT IT WILL TAKE TIME. DECADES? YEARS? TIME WILL TELL THAT ONE. BUT ONE THING WE CAN BE CERTAIN OF IS THE CONTINUAL CHESS GAME BEING PLAYED OUT RIGHT NOW ON A MASSIVE SCALE AS THE BAD GUYS KEEP GETTING TAKEN OUT BY FORCES OF MASSIVE CHANGE. HUMANITY CAN AND WILL EVOLVE OUT OF THIS MINDSET AND ONLY TIME AND INTENT IS NEEDED FOR THIS. WE SEE THIS IN MANY THINGS NOW, ESPECIALLY IN THE VARIOUS TECHNOLOGIES THAT ARE BEING BROUGHT OUT TO THE FOREFRONT. WE KNOW THAT THE VARIOUS MILITARY FORCES OUT THERE HAVE VERY ADVANCED TECHNOLOGIES SUCH AS ANTI GRAVITY AND INTER DIMENSIONAL CRAFT, STAR TREK TYPE REPLICATOR TECHNOLOGIES, TRANSPORTATION TECHNOLOGIES A LA "BEAM ME UP", AND OTHER NO LESSER TECH THAT CAN MEAN THE END OF STRIFE AND A GOOD SURVIVAL MODE FOR HUMANITY. THESE TECH WILL EVENTUALLY ALL COME OUT AND GET COMMERCIALIZED AS THEY ALWAYS HAVE, AND WE WILL SEE THESE IN OUR LIFETIME. WHAT A CHANGE FOR HUMANITY. WHY IS IT NOT BEING BROUGHT OUT RIGHT NOW THOUGH? WHY DO THE POWER COMPANIES DO NOT WISH FOR FREE ENERGY DEVICES TO COME OUT? IT ALL COMES BACK TO POWER. IF A POWER COMPANY ALLOWS THESE TECHNOLOGIES TO PROLIFERATE, WHAT DOES THAT DO TO THEIR BOTTOM LINE? THEIR CORPORATE POWER DECREASES AND THEY WOULD VANISH IN TIME. SO WHAT IS THEIR DEMAND? I BELIEVE THAT AT THE CORPORATE BOARD LEVEL IT IS ABOUT A SOLUTION THAT WILL SEE THESE TECHNOLOGIES HARNESSED TO DELIVER PROFIT TO THE BIG BOYS TO REPLACE THE PROFIT CENTERS OF OIL, HYDRO, COAL AND NUCLEAR. TO EFFECT THE TRANSITION, SOME SORT OF CONCESSION WHERE THE MONEY ANGLE IS SATISFIED IS REQUIRED. HOWEVER AT THE CABAL OVERSIGHT LEVEL IT IS STILL THE "KILL THEM ALL IF YOU CAN'T BUY THEM" PROVIDED TO ANY THREAT TO THEIR BOTTOM LINE. SO WE HAVE SEEN PEOPLE DISAPPEAR OR JUST TURN UP DEAD FROM SUICIDE BY 3 BULLETS TO THE BACK OF THE HEAD. AFTER ALL THEY ARE INVENTORS AND CAN FIGURE OUT HOW TO KILL THEMSELVES 3 TIMES FROM THAT DIFFICULT ANGLE, RIGHT?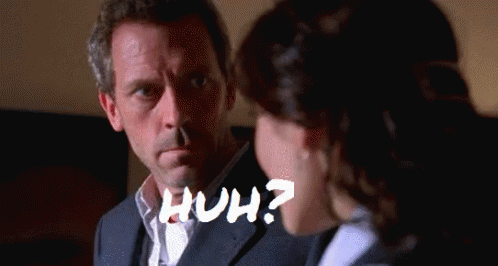 BUT NOW THE LANDSCAPE IS CHANGING (AS IT MUST) AND IS EVOLVING TO A MORE OPEN ATMOSPHERE OF COOPERATION AND ACTUALLY THINKING THROUGH THINGS FOR THE BETTERMENT OF OUR HUMANITY FOR THE LONG TERM. WE KNOW WAR DOES NOT WORK AND THERE IS FAR GREATER PROFIT TO BE MADE IN PEACE. BUT BEFORE THAT CAN HAPPEN, THE BAD GUYS HAVE TO GO. THE LATEST FROM THE TRUMPSTER IS NOT SURPRISING. CHEMICAL WEAPONS ARE NASTY AND ABHORRENT. THEY ARE IN THE WMD CLASS, AND ANY USAGE OF THEM IS ENOUGH TO POINT A BIG FINGER AT THE GUY THAT USES THEM AS A TRUE JERK THAT SHOULD BE TAKEN OUT IMMEDIATELY. I THINK THIS IS WHAT IS HAPPENING NOW. BETWEEN PUTIN, TRUMP AND XI, THEY CAN ALL FIGURE OUT THE BEST WAY OF GETTING STABILITY TO THE WORLD AND TAKE OUT THE BAD GUYS. THEY ARE DOING EXACTLY THAT FROM MY INFORMATION. MY INTELLIGENCE HAS GIVEN A CLEAR PICTURE OF MANY ARRESTS IN THE USA, RUSSIA, AND CHINA THAT HAVE ESCALATED TO CLEAR THE PATH FOR WHAT IS TO COME. SABRE RATTLING IS THE ORDER OF THE DAY AT TIMES TO MIS-DIRECT AND ALLOW OTHER THINGS TO HAPPEN UNNOTICED THAT ARE USUALLY VERY SENSITIVE AND WOULD NOT WORK IF A SPOTLIGHT WAS PLACED ON THEM. THAT IS AS MUCH AS I AM WILLING TO SAY ON THE POLITICAL SCENE WHICH I REALLY WANT TO STAY AWAY FROM AS MUCH AS POSSIBLE. OUR EFFORT IS 100% THAT WAY AS IT DOES NOT DO ANY OF THE POLITICAL OR RELIGIOUS STUFF THAT MANY TIMES COLOR AN EFFORT SIMILAR TO OURS. WE DO NOT SUPPORT ONE GROUP OVER ANOTHER. WE ARE JUST HERE TO BE OF SERVICE AND THIS IS NEITHER POLITICAL NOR RELIGIOUS, JUST COMMON SENSE. ONE MAJOR QUESTION I HAVE BEEN ASKED IS WHAT IS HAPPENING TO THE PROJECT SIDE. WELL…EVERYTHING WILL NOW. ALL PROJECTS THAT HAVE BEEN SUBMITTED ARE ALL STILL THERE IN OUR COMPUTERS. AS EACH ONE WAS SUBMITTED VIA EMAIL, IT WAS DOWNLOADED AND ITS OWN FOLDER MADE TO KEEP THE INFORMATION SAFE IN CASE OF DOWNTIME ON EMAIL SYSTEMS AS WE HAVE AT THE MOMENT.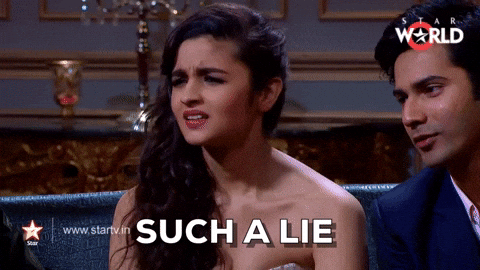 THE NEW WEBSITE IS ESTIMATED TO BE BROUGHT ONLINE IN THE NEXT MONTH WITH ALL THE FUNCTIONALITY WE WILL REQUIRE FOR THE PROJECT INTAKE AND GOVERNANCE. FUNDS RELEASED WILL BE HERE SHORTLY AND THE EXECUTIVE DECISION WAS MADE TO DO THE TRANSITION A TAD EARLIER RATHER THAN LATER BECAUSE OF THE VERY STRANGE ISSUE OF CLOSING DOWN THE SERVERS ON US AT A VERY INCONVENIENT TIME. THIS WAS BECAUSE OF AN INITIAL INVOICE DISPUTE THAT TOOK MONEY OUT OF A CREDIT CARD WITHOUT AUTHORIZATION A WEEK AHEAD OF SCHEDULED PAYMENT DATE. THIS IS VIEWED AS INTERFERENCE ON A HIGHER LEVEL HERE, AND THIS IS NOT UNUSUAL. MANY HAVE BEEN SUBJECTED TO SUCH PRACTICES WITH ADVERSE RESULTS NOT ONLY US.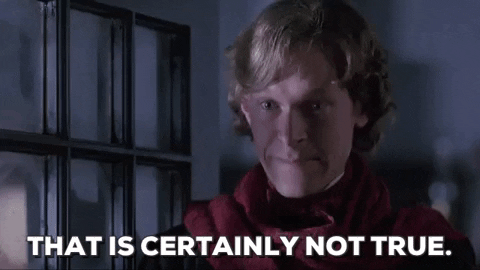 BUT IT MAKES NO DIFFERENCE IN THE END. WHAT IS BUILT ALREADY IS ROCK SOLID HAVING WEATHERED EVERYTHING THROWN AT IT FOR THE LAST YEARS AND IT IS STILL STANDING STRAIGHT. IT CAN NOT BE BROUGHT DOWN BECAUSE IT OPERATES ON A SIMPLE DIRECTION AND THAT IS ONE OF SERVICE. BEING THAT ONLY DOES ALLOW YOU TO BE HIT FROM ALL SIDES, AND IT WILL NOT CHANGE THE FUNDAMENTAL BUSINESS PLAN BECAUSE IT IS SOLID TO BEGIN WITH. AND YOU CAN BE SURE THAT THIS IS SOMETHING THAT I AM VERY VERY GRATEFUL FOR AS OTHERWISE IT WOULD NOT HAVE LASTED. I CAN BE ABSOLUTELY SURE NOW THAT IT HAS SUFFICIENT AND FIRM FOUNDATION TO CARRY OUT ITS MISSION OF SERVICE. THE PROBABILITY THAT IT WILL BE AFFECTED NEGATIVELY IS SLIM TO NONE AND ONCE THE FUNDING LUBRICATES ITS WHEEL HUBS IT WILL WORK WELL AS IT IS INTENDED. THIS MACHINE WAS MADE WELL AND TO LAST – NOTHING ELSE WOULD DO. SO THE LAST 5 YEARS OF THE MOST DIFFICULT TIMES HAS ONLY SERVED TO TEMPER THIS EFFORT AND MAKE IT VERY STRONG AND WEATHERPROOF.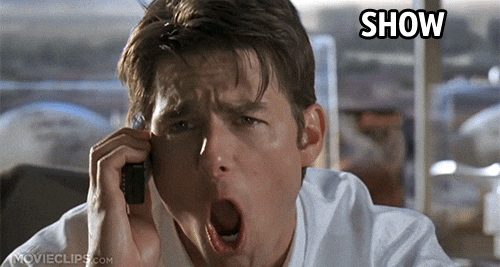 OF COURSE THIS IS WHERE YOU COME IN. YOU HAVE SUPPORTED AND HELPED THIS EFFORT AS SOON AS YOU HEARD WHAT ITS PURPOSE AND INTENT WAS. IT SOUNDED RIGHT AND MADE GOOD SENSE. YOU DID NOT SEE THE USUAL OF GREED AND PROFIT DIRECTIONS HERE AND THERE BECAUSE THEY DID NOT EXIST. THAT SMELL TEST BEING PASSED, YOU LOOKED AT THE GUTS, AND THE INTERNAL WORKINGS ALSO MADE SENSE. YOU GOT TO KNOW A FEW OF THE TEAM MEMBERS WHILE THE OTHER 30 ODD REMAINED SILENT, AND THEY MADE SENSE TOO. IT STILL MAKES SENSE AND YOU ARE STILL HERE AND SO ARE WE. SINCE THIS IS A VERY OPEN COMBINED EFFORT WITHOUT THE USUAL BOSSY IMPOSITIONS OF A REGULAR WORKING CORPORATE MODEL, IT STANDS A CHANCE OF DOING A DECENT JOB IN THE NEW PARADIGM "WAY OF DOING THINGS". BEING ABLE TO HAVE A GREAT SAY IN WHAT YOU DO AND HOW IT IS ACCOMPLISHED ONLY FOSTERS THE BEST OUT OF ANYBODY, AND THIS IS HOW I WOULD LIKE TO HAVE IT DONE FOR ME SO THAT IS HOW IT WAS MODELLED. YOU HAVE KNOWN ME TO SAY IT LIKE IT IS AND PROVIDE INFORMATION WITHOUT COLOR FROM CORRECT SOURCES, TELL TRUTH, AND FACE UP TO ANY NEGATIVE CRAP HEAD ON WITHOUT FLINCHING. I DO MY BEST TO STAY AWAY FROM THE INTERNET WARS LIKE SO MANY ARE FOND OF DOING FOR WHATEVER REASON - IT WASTES TIME BUT SOMETIMES I HAD TIME TO LOOK AND ADDRESS IT. THAT TIME IS PRETTY WELL OVER AS THE LEGAL HAND IS TAKING OVER IN SOME OF THOSE MATTERS JUST TO REMIND OTHERS THAT THERE IS A LIMIT PAST WHICH THE LESSON THAT BEGS TO BE LEARNED, IS MADE POSSIBLE ALBEIT RELUCTANTLY AS IT COULD HAVE BEEN DIFFERENT. WE WILL SEE AS THAT ONE IS STILL BEING MULLED OVER HOW TO HANDLE IT. THE WORK AHEAD OF US IS STUPENDOUSLY HUGE. THE PROJECTS THAT WILL BE DONE NOW WILL SEE THE MOST INCREDIBLE ECONOMIC CHANGES IN OUR CURRENT HISTORY. THE TIME HAS COME, AND IT HAS BEEN A LONG TIME IN THE MAKING. SURE IT HAS NOT BEEN AN EASY ROAD AND MOST OF US ARE AT THE EDGE OF EXISTENCE AND FOOD AND WE WILL HAVE RELIEF COMING UP NOW. WE HAVE ALL BEEN GIVEN VARIOUS INFORMATIONS FROM MANY DIRECTIONS OVER THIS TIME, AND ONLY A HANDFUL ACTUALLY HAPPENED. THE PROMISE OF FUNDS WAS TANTALIZING OF COURSE, BUT THE HARD WORK THAT WENT INTO THIS EFFORT OF RELEASING THE MAJOR FUNDS WAS LITERALLY AND FIGURATIVELY OUT OF THIS WORLD. THIS HARD WORK HAS IN FACT, PAID OFF.


WE HAD ALL KINDS OF PEOPLE POP UP EVERYWHERE WITH LOTS TO SAY, BUT THAT GRADUALLY DETERIORATED TO PARROTING A RUMOR. TRUTH ABOUT THE REAL SITUATION BEHIND THE CURTAIN WAS SCARCE EVEN FOR ME AND I WAS REASONABLY WELL VERSED IN THE PLAN'S ASSET BASE AND ITS MECHANICS. THE REAL SITUATION RIGHT NOW IS ALSO FUZZY AT THE EDGES, BUT THE MAIN PLAN IS BEING DONE FROM EVERYTHING I SEE AND THE RELEASES WILL NOW MAKE THE DIFFERENCE AND THAT IS WHEN THE PLAN WILL REALLY TAKE OFF. ONE ITEM OF NOTE HERE. FOR THE LAST SEVERAL DAYS, I HAVE BEEN WATCHING TO SEE IF ANY OF THE "GURUS" OUT THERE WOULD HAVE RECEIVED ANY INFORMATION AS TO WHAT HAPPENED LAST THURSDAY, AND I HAVE NOT HEARD ONE THAT STEPPED FORWARD AND SAID ANYTHING. THE GAG ORDER WORKED WELL I GUESS. ALL I WILL SAY IS THAT SOMETHING VERY SIGNIFICANT HAPPENED AT THAT TIME, AND I DO KNOW THE EXACT TIME IT STARTED SO WE CAN ALWAYS SEE WHICH GURU HAS THE REAL INFORMATION. THE FAMOUS FLYING PURPLE PORKERS HAVE BEEN CHUCKLING AT THE NON-INFORMATION AND RIGHT NOW ARE ROLLING ON THE STRAW LAUGHING. THE EVENTS EXPECTED NOW WILL BEGIN AND WE WILL HAVE THE MEANS TO TAKE A GOOD BITE OUT OF THE WORK AHEAD RIGHT AWAY AND GET MOBILIZED. THESE ARE EXCITING TIMES NOW AND TAKE EVERY CHANCE YOU HAVE TO ENJOY WHAT IS HAPPENING AND BE GLAD IN YOUR HEART THAT OUR HUMANITY WILL EXPERIENCE JOY AND PROSPERITY ALONG WITH THE HARD WORK. THIS IS WHAT WE HAVE BEEN HEADING TO AND WILL EXPERIENCE – THAT IS A GIVEN FACT NOW SO NO AMOUNT OF WORRYING WILL CHANGE IT. THERE IS JUST TOO MUCH POSITIVE ENERGY FOR IT TO DISSIPATE INTO NOTHING. HAVE FUN HAVE LAUGHTER AND HAVE FINANCIAL BURDENS ON THEIR WAY OUT OF YOUR LIFE. GOD BLESS AND A VERY LARGE THANK YOU FOR YOUR HELP AND TREMENDOUS SUPPORT FROM ALL OF US. IF A LITTLE MORE HELP COMES IN TO TAKE CARE OF THE COUPLE DAY LAG TIME UNTIL THE RELEASE FINISHES WOULD BE VERY WELCOME AND IS NEEDED AS WE ARE NOT QUITE THERE YET. A FEW DAYS IS NOT LONG UNLESS THE BELLY GROWLS. OH AND JUST GOT THE INFO THAT THE RV SIDE IS VERY HEALTHY AND ACTION WILL BE SEEN AND FELT VERY SOON AND THAT WILL BE A GREAT START IN MAKING THE DIFFERENCE. THAT IS A FEW MINUTES OLD AND COMES FROM A CORRECT SOURCE. SORRY NO DETAILS POSSIBLE BUT IT IS ALL VERY GOOD. LOVE AND LIGHT
IN OUR SERVICE
ZAP
"GOD IS; I AM; WE ARE"
"BE GOOD, BE LEGAL, TELL TRUTH"
APRIL 16, 2018
COPYRIGHT ZAP 2013-2018

Contributions Thank you for your support as we do our best to keep you up to date. We couldn't do this without your Help. Please go to Paypal.com using the account address: goneforthfornow@gmail.com to support the cause. Please remember to click friends and family when sending. We're still struggling to keep the lights on and food on the table. Love and Kisses, 'The Office of Poofness" ZAP, Susan and Staff


===== --hobie


Thanks to: http://www.rumormillnews.com
*****************
Out Of Mind
www.oom2.com

Admin





Posts

: 5583

---

Join date

: 2011-08-16


Location

: Woodstock Nation



*****************
Trust but Verify --- R Reagan
"Rejoice always, pray without ceasing, in everything give thanks; for this is the will of God in Christ Jesus for you."1 Thessalonians 5:14–18 
Super Moderator





Posts

: 27225

---

Join date

: 2011-08-09


Age

: 21


Location

: Umm right here!



Jerzy wrote:THIS WAS BECAUSE OF AN INITIAL INVOICE DISPUTE THAT TOOK MONEY OUT OF A CREDIT CARD WITHOUT AUTHORIZATION A WEEK AHEAD OF SCHEDULED PAYMENT DATE

So Jerzy has a credit card? LOL
If that's the case, he can get the offices ready now while the funding comes next week. He won't have to pay that bill until until it's due, which will be right after he gets the money from Grandpa, or from any of the other of his funding sources.
He can sign the lease, charge the furniture, have the painter bill him for the wall color he desires...That is, of course, if the funding exists.
Actions speak louder than words.
If Jerzy isn't taking any of those actions, then his words are meaningless.


Jerzy wrote:THE NEW WEBSITE IS ESTIMATED TO BE BROUGHT ONLINE IN THE NEXT MONTH

Ask any web developer...Websites don't take that long to get up and running. They can throw up a pre-made template instantly or use the one Jerzy already had.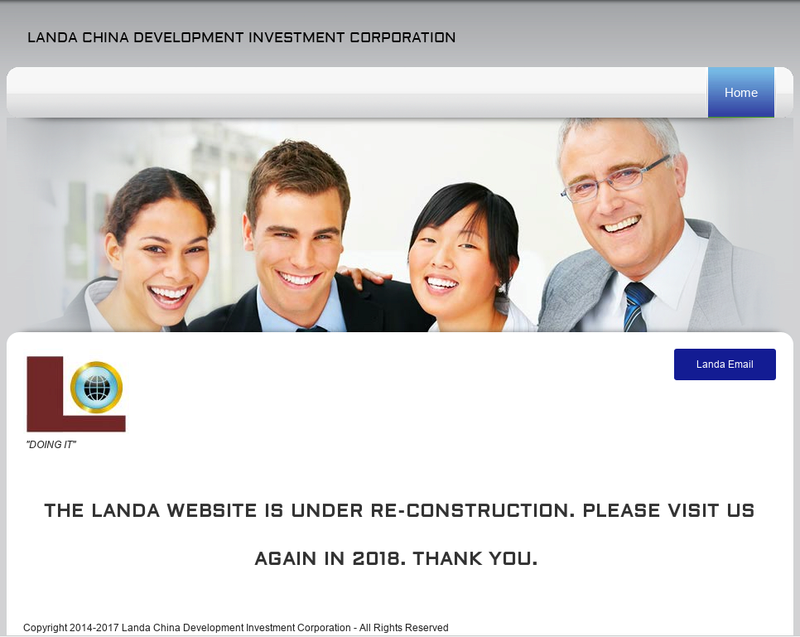 ~~~~~~~~~~~~~~~~~~~
Jerzy, and his "Advanced ASSistants", fall short, once again. Who knew? Certainly these "Knowledgeable Knuckleheads" know to file reports, when they are due, yes?

Jerzy doesn't want to give the sheeple who donate to him the impression that he is running a shell game, does he?

Everyone who runs a foundation, business, trust, etc.., knows that you have to file paperwork, and tax forms, at least annually. Professional Business People know this.


Director Jerzy Babkowski, 9594906 Canada Ltd: 

Status of Annual Filings  
    2017 - Overdue 
    2018 - Due to be filed
Director, Treasurer, Other Officer Jerzy Babkowski, HUMANUS GLOBAL HOLDING FOUNDATION:

Report Due Date:      November 18, 2016

This is the businessman Grandpa selected to be running the show? Is Grandpa that stupid? Has Grandpa completely lost his marbles? 

Jerzy, and his "Distinguished DingBats", are "ArmChair Amateurs", at best. Contemplating their navels seems to be their favorite pastime.

How much time does Jerzy spend authoring emails to Hobie, daily? Time not very well spent, unless his motive is seeking personal financing.

Will Jerzy talk about Gene Cipriano, or is that one of his "Taboo Topics"?


https://www.ic.gc.ca/app/scr/cc/CorporationsCanada/fdrlCrpDtls.html?corpId=9594906   
 
https://www.bizapedia.com/az/humanus-global-holding-foundation.html 

Jerzy on 8/5/16 wrote:I JUST RECEIVED NEWS TODAY THAT THE PRIMARY TRANSACTION WAS FINALLY CONFIRMED. THE BANKERS IN HONG KONG, BEING BACK AT WORK, WERE YELLED AT BY THE TRUST AND THEY MANAGED TO GET THE FIRST ONE OUT THE DOOR. THE TRANSFER WILL BE IN THE PAYMASTER'S HAND BY TUESDAY.

So Jerzy's inactive bank account, now active, can't receive the funds sent over a year and a half ago? How odd, unless your fabricating everything...


http://www.oom2.com/t40325-zap-tired-but-happy-to-rake-in-donations-as-an-internet-panhandler
http://www.oom2.com/t53202-office-of-proofness-zap-jerzy-the-next-lame-excuse
*****************
GURU HUNTER





Posts

: 19029

---

Join date

: 2015-02-19



---
Permissions in this forum:
You
cannot
reply to topics in this forum