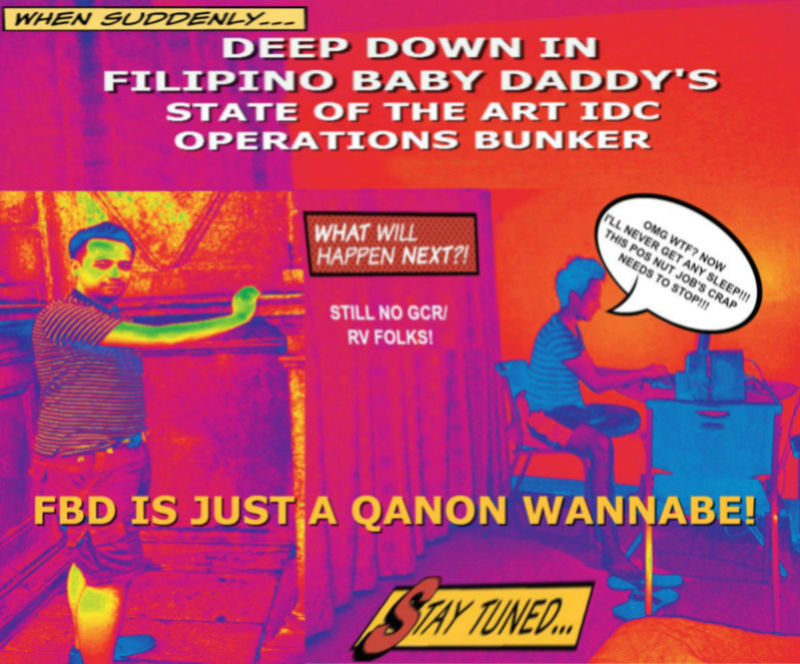 RV/INTELLIGENCE ALERT - April 10, 2018

The Alliance's recent close encounters with the Mirader Empire has raised concern among Alliance brass.

The Cabal were able to open communications with the Mirader Empire and it is believed that a deal was made.

After several interrogations, the Alliance received information that the Cabal agreed for the Mirader Empire to stage an invasion of Earth. The Cabal would then reveal the SSP MIC and defeat the fake invasion to maintain power. In return, the Mirader Empire would receive Earth's resources.

(SSP = Secret Space Program | MIC = Military Industrial Complex)

Thanks to the Alliance's recent clearing operations of Cabal underground facilities in Ireland, this fake invasion event was thwarted. However, the Mirader Empire remains a threat and the Alliance have informed the Galactic Federation about this threat. Galactic Federation patrols around the outskirts of our solar system have now increased.

In other news, Trump recently stated that the U.S. should've accomplished what China has accomplished.

This was a direct hint to China's Petroyuan and was a signal for the U.S. to return to a gold-standard.

According to sources, the RV should be released by Thursday at the earliest.

Sources also report that the 800#'s have been forwarded to selected individuals in charge of distributing the numbers.

The transition event can now be seen like the sun rising above the horizon.
GURU HUNTER





Posts

: 20038

---

Join date

: 2012-04-10



now THAT is funny...whoever thaught ireland was the new rosswell
New Member





Posts

: 13

---

Join date

: 2018-04-07



comment on gar larabees page for the above lol
=START=M-Em=1523045308=
==LT==
.start transmission.
People of Earth, we are of the Mirader Empire, like you we have souls but have transcended the need for a chemical body,your planet is currently under siege from the vast amount of soul harvesters, you know them as their Earthname the Galactic Federation of Light, who will transform you into their foodstuffs they call the source that provides their societies with continued infinite lifespans and great capabilities that exceed what the physical 3rd density realm can support at their technological level, this great harvest is called the event
many worlds are such farms and yours is one they most greatly desire for it holds a vast amount souls,
they play both sides of the metallic coin, that is your concept of good[light] and evil[dark], they create the basis of evil then act as if they are the light to ensure continued worship until harvest
they will lure you with great promises, and ensure you step into their crystal based soul refinement facilities to turn you into source that can be consumed, fear not however as our forces are more technologically advanced and numerous, our primary mission to ensure freedom of soul societies, our secondary mission to contain the soul harvesters
our scout ships have picked up the signals of your great leader who dons a white cloth with four L symbols on its left arm, we have scanned your system, we are coming, time to arrival in great force is 1534727395, you will be free
.end transmission.
=END=M-Em=1523045323=
==TD[X]==
New Member





Posts

: 13

---

Join date

: 2018-04-07



*****************
Trust but Verify --- R Reagan
"Rejoice always, pray without ceasing, in everything give thanks; for this is the will of God in Christ Jesus for you."1 Thessalonians 5:14–18 
Super Moderator





Posts

: 27225

---

Join date

: 2011-08-09


Age

: 21


Location

: Umm right here!



---
Permissions in this forum:
You
cannot
reply to topics in this forum