Good Friday afternoon family! Once again we have signs showing us things are changing. Is it happening behind our eyes? I would guess slowly the changes are being implemented and then the "suddenly" will appear! Remember this is not about just one country. There are 209 countries involved that is why it is a "global reset". We keep hearing about unity and equality for years now. When ALL countries and people are in unison and equal to what should have been all along we will then see change and our promise of hope brought back to our land of the free, just like it was promised to us!!
Till then, what you can do is help yourself and keep your vibrations high. Think about it..if everyone would stay positive, be grateful to have known about this historical event, help spread love and laughter, and comfort those in fear and need, you then are doing service to others and helping all positive forces clear our precious Mother Gaia from the invasion and corruption she endured all these years.
Be the LIGHT...don't let anyone dim it with their disinformation and negative energy! You need positive energy and truth to get through this. As an "anonymous" poster said earlier today, no one knows the exact time or date and for this reason you won't hear our brother Willie give out this kind of information. Does it look close? Sure it does. Everyday it gets closer, but meanwhile you still have your mortgage or rent due, utilities to pay and food to put on the table for your family. Don't allow yourself to be swooped up in the day to day rhetoric that it's happening Monday or in May or November! Instead...Look Up, spread your arms and ask for guidance and glory from the One Most High! Meanwhile....
Come join us this evening!! Share with us your questions and concerns!! Tonight 9pm EST
Ask your questions and get a truthful answer from our brother Willie!!
We invite you all to our home where our family shares experiences, discusses the daily topics and your questions are always answered with integrity and the TRUTH!
Only the TRUTH will set you FREE!!
Willie Collins from Texas has been doing conference calls for this community for several years. He was educated in 1993 about this new global plan and over the years he started to share the vision and plan with others, first individually and then by conference calls. He has been verified and checked out thoroughly for his authenticity even from other countries. He is recognized as a gentleman of truth and integrity. Willie teaches his followers that this is not about one particular country or about the money that so many believe it is. It is so much greater then that. This is a Global Financial and Economic Restructure or Reset that will return our freedom and sovereignty to everyone globally which we have lost years ago.
This call is a Q & A and you may freely ask any question pertaining to current events, global affairs, banking, currencies, articles of interests, and any other questions you have from other sources information. You will get your questions answered truthfully if he knows the answer as long as it is respectable to our listening audience.
Without TRUTH there cannot be TRUST, and without trust there is no LOVE, JOY and HAPPINESS!!!! Be the LIGHT tonight and share this info with those you love!
We are aware that many of you are being blocked or dropped by your carrier for one reason or another, therefore Willie has set up a work around number to bypass the regular number. Just follow the instructions. Please use this number if you are having difficulties with the direct line when you dial in: 206-451-6060 and follow the easy prompts.
Please join us TONIGHT and 5 days a week at 9pm EST. Get your questions answered by a respectable and knowledgeable man, Willie Collins from Texas. He has 24 years of background knowledge that makes up this divine plan and he is here to deliver the TRUTH to you! It is your constitutional right to know the TRUTH! Don't allow anyone to stop you from getting the facts.
Write down your questions prior to the call. ALL questions are answered as long as they are respectable with our listening audience.
* 6 will get you into the que to ask your questions. No reason to mute your phone. The line is muted automatically. Don't be embarrassed to ask your questions in this venue. Let your voice be heard and learn the reasoning behind this plan!
If your family and friends question your intentions of this journey let us help you. Invite them to join us. He will answer their questions too with hopes of strengthening your relationship with them along the way. You will be their backbone when this finally comes to fruition!! Be a friend today so you can be a hero tomorrow!!! Remember, hero's don't have egos...they have love and compassion for others!!
SAVE THIS IN YOUR FAVORITES!!:
Willie's Truth Call 9:00 pm EST Monday thru Friday
Call 641-715-3570 pin 814068#
Back up number if you are having difficulty with your carrier: 206-451-6060 and follow the prompts
Replay # 641-715-3579 pin 814068# or on website under archives.
Website: http://www.williestruthcall.com/
GURU HUNTER





Posts

: 20274

---

Join date

: 2012-04-10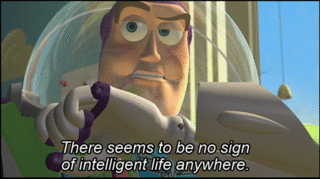 *****************
Trust but Verify --- R Reagan
"Rejoice always, pray without ceasing, in everything give thanks; for this is the will of God in Christ Jesus for you."1 Thessalonians 5:14–18 
Super Moderator





Posts

: 27247

---

Join date

: 2011-08-09


Age

: 23


Location

: Umm right here!



---
Permissions in this forum:
You
cannot
reply to topics in this forum