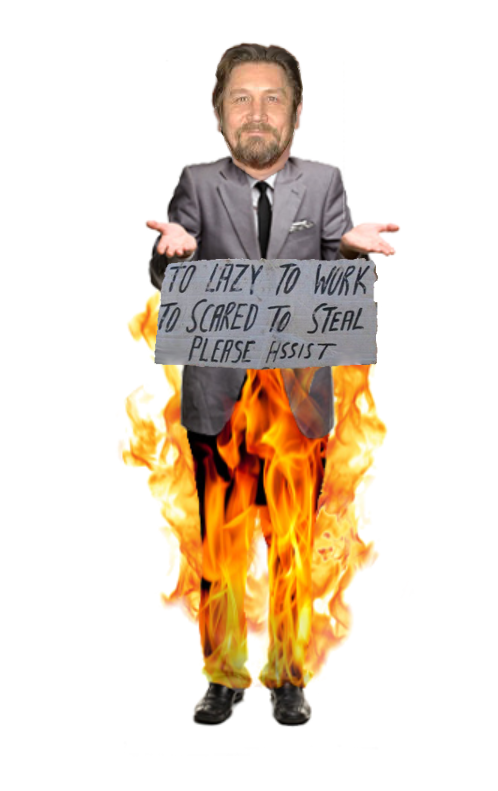 POOFness for APR 4: E-mail from Zap
Posted By: hobie [Send E-Mail]
Date: Thursday, 5-Apr-2018 03:30:54
Hi, folks - This e-mail from Zap arrived quite late. I'm sure Susan will send it out in standard "Office of Poofness" form tomorrow, and I'll revise this post so that it's in that shape after that happens - but for now, here's Zap's e-mail in its bare-bones form. Received via e-mail: =====



HI ALL FIRST OF ALL AND TO TACKLE THE QUESTION OF "WHERE'S THE MONEY", IT IS COMING FROM MULTIPLE SOURCES. WE HAVE BEEN TOLD THAT THE RELEASES ARE UNDERWAY AND OUR EFFORT CAN HAVE SOME FIRST INFRASTRUCTURE FUNDS. IF THIS IS SO, THEN WE CAN EXPECT A LOT OF ACTION NOW AND MOSTLY NEXT WEEK ALTHOUGH IT STARTS NOW. THIS APPLIES TO ALL OTHER ORGANIZATIONS DOING THE PROJECT SIDE. THIS WILL CREATE BIG CHANGES AND PEOPLE WILL POLARIZE, HOPEFULLY THE LIGHT. I WAS GOING THROUGH SOME EMAILS AND I WAS REMINDED OF THE OLD TALE OF THE TWO WOLVES. ONE IS DARKNESS AND DESPAIR AND THE OTHER ONE IS LIGHT AND HOPE. WHICH ONE WILL WIN? THE ONE YOU FEED.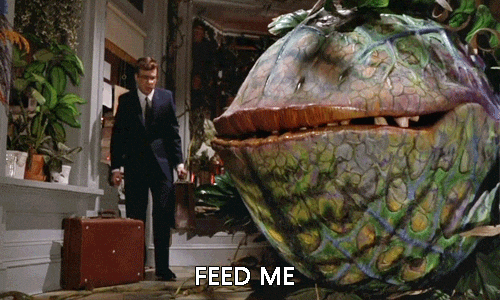 THIS APPLIES TO MANY ASPECTS OF WHAT IS HAPPENING RIGHT NOW AS SHOWN BY BOTH POSITIVE AND NEGATIVE COMMENTS. THESE USUALLY RANGE FROM THOSE THAT DENY YOUR EXISTENCE TO THE ONES THAT ARE IN TUNE WITH WHAT IS GOING ON. THE 'GETTING TO THIS POINT' EFFORT HAS BEEN HARD AND LONG AND VERY NECESSARY TO GET THROUGH TO REACH THIS STAGE. THE RELEASES ARE HERE AND GOING TO BE COMING OUT, SO THE QUESTION BECOMES "ARE YOU READY TO RECEIVE" WHICH ALSO MEANS "WHAT WILL YOU USE THE MONEY FOR". EVERYBODY WILL BE WATCHED CAREFULLY OF THAT I AM CERTAIN. IT IS ONLY PRUDENT BUSINESS SENSE. SOME ARE OF THE THOUGHT FORM THAT THEY CAN NOW "CASH IN". BUT IS THAT ALL THAT IT IS ABOUT? ON ONE LEVEL IT IS OF COURSE BUT IT BECOMES EMPTY AT A POINT AND TENDS TO NOT WORK IN THE NEW PARADIGM. IT DOES NOT MAKE REAL SENSE. YES OF COURSE LIVE WELL, AND ENJOY FREE TIME WITH FRIENDS AND FAMILY AND SONS AND DAUGHTERS AND GATHER THOSE MOMENTS AS BETTER THAN HAVING A 10,000 ROOM MANSION. GO THAT WAY INSTEAD AND YOU'RE HITTING THE MARK. HAVING A GOOD HOUSE SUITED FOR YOUR NEEDS AND WANTS GIVES YOU AN EXCELLENT FOUNDATION FROM WHICH TO LAUNCH YOUR PORTION OF WHAT HAS TO BE DONE IN RESPECT OF THE RECONSTRUCTION PROJECTS AND THE READINESS WE HAVE TO BE AT IN DUE TIME. DOING UP THE INFRASTRUCTURE, THE COMMUNITY, IS ABSOLUTELY CRITICAL TO A WELL OILED SOCIETY THAT WORKS TOGETHER INSTEAD OF AT ARMS LENGTH. THIS FOUNDATION OF A SOLID JOB PROVIDING SUFFICIENT INCOME EFFORT CAN BE COUNTED ON TO MAKE A HUGE DIFFERENCE. THE GOAL OF THE PROJECT FUNDINGS IS TO ENABLE AS MANY GOOD PROJECTS AS POSSIBLE IN THE SHORTEST AMOUNT OF TIME. AND AGAIN, THAT IS WHERE THE SERVICE DIVISIONS COME INTO PLAY TO PROVIDE A PROJECT ALL IT NEEDS TO BE SUCCESSFUL. SIMPLE FORMULA AND NEEDED NOW. PROVIDING SERVICES OF ANY KIND IN THIS METHODOLOGY OF SERVICE, PROVIDES A REALLY GOOD SALARY. ENOUGH TO GET THE HOUSE AND CAR AND ALL THAT. LIVE A GREAT LIFE IN THAT KIND OF FINANCIAL SECURITY, THIS IS NOW ACHIEVABLE IN LIGHT OF THE CHANGES THAT ARE AROUND US NOW. I HAVE LONG COUNSELED PATIENCE. I HAVE ALSO RECOGNIZED THAT PATIENCE, PERSEVERANCE AND HARD WORK GET STUFF DONE.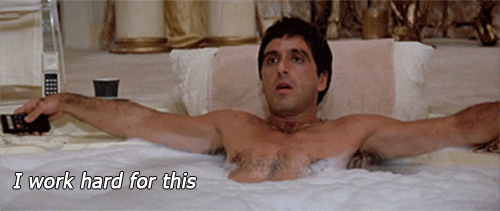 THE PATIENCE PART IS THE MOST IMPORTANT ELEMENT AS WITHOUT IT THE OTHERS CAN NOT HAPPEN. THOSE THAT HAVE TAKEN THIS PATH KNOWINGLY OR UNKNOWINGLY HAVE A MUCH BETTER GRASP OF THE SITUATION AND CAN WEATHER THE STORMS. IT HAS BEEN POINTED OUT IT IS A NOBLE CAUSE AND I MAY AGREE PARTLY BUT IT MUST BE REMEMBERED THAT THIS EFFORT IS REALLY COMMON SENSE AT ITS BASE FORM. IT HAS TO BE DONE TO MAKE THE PROJECTS WORK GLOBALLY. THE MANY THOUSANDS ALREADY READY TO BEGIN HAVE FORMED A GOOD START TO GETTING THE SHOW ON THE ROAD AND JUST GETTING TO THE WORK AHEAD OF US ALL. I KEEP REPEATING THIS BECAUSE IT IS THE TRUTH AND WHERE WE ARE.



SO IT IS TO BEGIN THIS WEEK AND THE NEXT, AND I TRUST ALL WILL GO ACCORDING TO THE SCHEDULES THAT HAVE BEEN SET IN MOTION. I BELIEVE OUR PATIENCE HAS PAID OFF AND I FIRMLY BELIEVE THAT THIS IS THE TIME OF THE BEGINNING OF THE PROJECT SIDE AS THE FINANCIAL SIDE WILL BE FINISHED OFF AS IT IS IN MOTION. WITH THE FINANCIAL PART IN PLACE AROUND THE WORLD WITH ALL THE SISTER AND OTHER ORGANIZATIONS GETTING PREPARED FOR THIS WORK, WE CAN ALL SEE THE START IS AT HAND. NOT BEING A GURU, BUT I DO NOT SEE ANY DELAYS IN THE PROCESS NOW AS IT IS PRETTY STRAIGHTFORWARD FROM THIS POINT ON. IT HAS A LARGE PRIVATE AND SOME PUBLIC SIDE TO IT ALL, AND WITH THAT IN MOTION, I DO FORESEE MANY NEW WEALTHY INDIVIDUALS THAT HAVE GREAT RESPONSIBILITY ALL OF A SUDDEN. THIS IS AN INTERESTING TIME FOR US ALL, AND CONSIDERING EVERYTHING I THINK WE MADE A PRETTY GOOD START OF IT ALL. MANY HUNDREDS OF US ARE PART OF THE EFFORT AND MANY MORE WILL COME. SOLID FRIENDS, RIGHTEOUS FAMILY MEMBERS, NICE PEOPLE, AND ON AND ON WITH GOOD DESCRIPTIVES. ANYBODY THAT WANTS TO DO GOOD THINGS IS MOST WELCOME.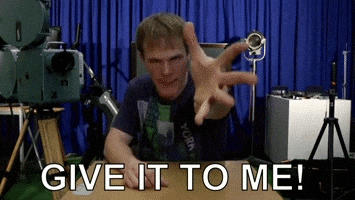 THAT COMES BACK TO WHICH WOLF ARE YOU FEEDING. HERE IS WHERE I STICK IN AN OLD CHINESE PROVERB. NAY SAYERS PAY ATTENTION THIS IS IMPORTANT. "THE PERSON WHO SAYS SOMETHING IS IMPOSSIBLE, SHOULD NOT INTERRUPT THE PERSON DOING IT." THE LESSON WITHIN IS EASILY RECOGNIZABLE AND SHOULD GOVERN YOUR PERSONAL PERSPECTIVE. LIKE I SAID BEFORE "FROM THE BEGINNING, WE ALL KNEW IT WOULD BE A TOUGH GRIND, BUT WE ALL STOOD STRAIGHT AND WEATHERED WHATEVER WAS THROWN AT US." WE HAVE ALL WEATHERED STORMS, AND SOME WERE NOT PRETTY. TO HAVE OTHERS NOT FAMILIAR WITH YOUR EFFORT DECRY YOUR ATTEMPT, IS NOT PLEASANT AT BEST BUT YOU HAVE MANAGED TO STAY UPRIGHT AND PROGRESSED. MANY OF YOU WILL BE VERY BUSY WHEN FUNDS START ARRIVING, AND THIS IS INDEED THE TIME FOR THIS TO OCCUR FROM ANY PERSPECTIVE. FOR APRIL FOOLS, I GOT A FEW GAGS, BUT THIS ONE WAS GOOD AND STOOD OUT. WHO SHOULD YOU WORRY ABOUT? WELL, TAKE THE EXAMPLE OF THE JAPANESE HUSBAND AND WIFE ARGUING OVER HIGHLY EROTIC SEX. IT GOES SOMETHING LIKE THIS: Husband: "Sukitaki. Mojitaka!" Wife replies: "Kowanini! Mowi Janakpa!" Husband says angrily: "Toka a anji rodi roumi yakoo!" Wife on her knees literally begging: "Mimi nakoundinda tinkouji!" Husband shouts angrily: "Na miaou kina Tim kouji!" NOW, YOU JUST SAT THERE AND READ JAPANESE. YOU DO NOT KNOW JAPANESE (WELL MOST DON'T). THIS JUST PROVES YOU WILL READ ANYTHING AS LONG AS IT IS ABOUT SEX. YOU MAY NEED HELP. I WORRY ABOUT YOU. IT WAS TOO CUTE AND I LAUGHED.



OH BY THE WAY, BOLTON WILL BE WITH THE TRUMPSTER DURING THEIR MEETING WITH THAT ROUND DICTATOR IN THE NORTH. THE ONE THAT LIKES HIS BOOZE AND OTHER LESS WHOLESOME THINGS. GOOD CHOICE. SEE: https://www.youtube.com/watch?v=w3K4ZJMe1Kk NORTH KOREA IS AN INTERESTING PLACE BECAUSE IT IS THE REPOSITORY OF METALS FROM AROUND THE WORLD. NICE AND SAFE COUNTRY. LIMITED INGRESS AND EGRESS, RIGHT? HE MAKES A LOT OF MONEY IN FEES. IT AIN'T AGRICULTURE THAT IS FUELING HIS GOVERNMENT. JUST AN INSIGHT I GOT FROM A FAMILY MEMBER.

WE ALL AGAIN THANK YOU FOR YOUR SUPPORT AND HELPING HANDS IN THESE END TIMES, AND WE WILL BEGIN OUR OFFICE INFRASTRUCTURE FOR SURE IN THE FIRST PART OF APRIL. GOD BLESS YOU AND WE HOPE YOU WILL GAIN GOOD INSIGHT AND UNDERSTANDING OF COMPLEX THINGS IN THESE END TIMES. LOVE AND LIGHT IN OUR SERVICE ZAP

"GOD IS; I AM; WE ARE" "BE GOOD, BE LEGAL, TELL TRUTH" APRIL 4, 2018 COPYRIGHT ZAP 2013-2018


===== --hobie

Thanks to: http://www.rumormillnews.com

*****************
Out Of Mind
www.oom2.com

Admin





Posts

: 5615

---

Join date

: 2011-08-16


Location

: Woodstock Nation



"BE GOOD, BE LEGAL, TELL TRUTH"
Try taking your own advice for once ... huh?
*****************
Trust but Verify --- R Reagan
"Rejoice always, pray without ceasing, in everything give thanks; for this is the will of God in Christ Jesus for you."1 Thessalonians 5:14–18 
Super Moderator





Posts

: 27225

---

Join date

: 2011-08-09


Age

: 21


Location

: Umm right here!



---
Permissions in this forum:
You
cannot
reply to topics in this forum