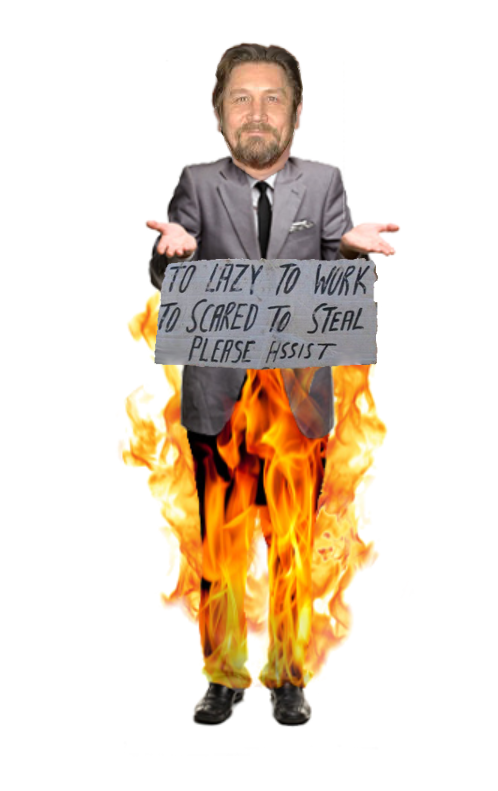 POOFness for MAR 28: MIDWEEK BY ZAP from "The Office of Poofness"
Posted By: hobie [Send E-Mail]
Date: Wednesday, 28-Mar-2018 21:59:52
Hi, folks - Received via e-mail: =====



Subject: MIDWEEK BY ZAP from "The Office of Poofness" 3-28-18
From: "The Office of Poofness" <2goforth@humanus.ca>
Date: Wed, March 28, 2018 9:25 pm Zap Says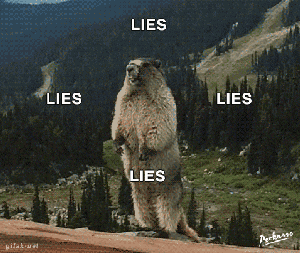 HI ALL FROM THE BEGINNING, WE ALL KNEW IT WOULD BE A TOUGH GRIND, BUT WE ALL STOOD STRAIGHT AND WEATHERED WHATEVER WAS THROWN AT US. I AM AMAZED AT THE METTLE OF THE TEAM AND THEIR PERSEVERANCE. I HAVE ALWAYS MAINTAINED THAT PATIENCE, PERSEVERANCE AND HARD WORK WILL WIN THE DAY AND I BELIEVE I AM RIGHT ON THAT ONE. WE HAVE RECEIVED SO MUCH INTELLIGENCE CONCERNING THE RELEASES THAT ARE IN PROGRESS, AND THE MAJORITY OF THEM WILL BE STARTING TO SHOW IN ACCOUNTS RIGHT AFTER EASTER. THERE HAS BEEN CONSTANT MENTION OF THE JUBILEE, AND THAT IT WOULD START ON MARCH 26. THE GOLD STANDARD CAME INTO PLAY IN CHINA THEN, BUT I HAVE NOT HEARD OF THE USA FOLLOWING THIS PLAN. I DO KNOW THAT A BILL WAS INTRODUCED TO PUT THE USD ON A FIXED AMOUNT OF GOLD, BUT I HAVE NOT HEARD OF ANY RESULTS YET. Representative Mooney, Republican from West Virginia introduced the bill on 3/22. Last action referred to House Committee on Financial Services. As of 3/28, the text had not been received. This is to define the dollar as a fixed weight of gold. ON MONDAY IN CHINA, THEY TRADED 10 BILLION IN OIL IN THE YUAN, NOT PETRODOLLAR. THE CHINESE GOVERNMENT REPORTEDLY PLANS TO ALLOW THE CRUDE OIL FUTURES CONTRACT PRICED IN YUAN TO BE FULLY CONVERTIBLE INTO GOLD. THE USA IS A TAD BEHIND HERE. HOWEVER, ALL OF THESE THINGS WILL GET SETTLED AS THE GLOBAL RESET TAKES PLACE, AND THINGS STABILIZE. OF THAT I HAVE NO DOUBT. THE WHOLE PURPOSE RIGHT NOW IS TO FINISH THE CLEANUP OF THE BAD GUYS, GET THE CURRENCIES REVALUED, AND SET THE WORLD STAGE FOR THE PROPER AND LEGAL MOVEMENT OF FUNDS TO THE PROJECTS THAT MUST BE DONE. THIS IS THE END RESULT, AND IT WAS TO GET WORSE BEFORE THINGS GOT BETTER AND WE SURE ARE SEEING THINGS WORSE. BUT DO NOT LET THIS GET TO YOU. THE REAL WORK AHEAD WILL ECLIPSE THE STRIFE WE SEE NOW AND IT WILL BECOME A MEMORY AS WE MOVE FORWARD. THE PAYMENTS FOR THE RV EXCHANGES ARE ALL SLATED AFTER EASTER, AND I KNOW FOR A FACT THAT TTM'S ARE UNDERWAY AND THEY ARE VERY BUSY WITH THEM. THERE WILL BE A LOT OF MONEY LET LOOSE INTO THE ECONOMIES FOR SURE, AND THIS WILL TELL EVERYBODY THAT WE HAVE ACTUALLY STARTED THE PROJECT SIDE. THE MAINSTREAM MEDIA IS GETTING ONE BIG SHAKEUP AS WELL AS THE ALTERNATIVE NEWS MEDIA IS COMING OUT WITH TRUTH AFTER TRUTH THAT IS VERIFIABLE AND MAKING THE MAINSTREAM GUYS LOOK LIKE A PILE OF GOO THAT DOES NOT KNOW WHICH END IS UP. TIME FOR CHANGES THERE AS WELL. COVERAGE OF THE CLINTON CRIME FAMILY IS TRYING TO BE BRUSHED UNDER THE CARPET, BUT THAT ONE IS FAILING AS WELL. THE SEX SCANDALS ARE STILL MAKING NEWS, AND I DO HOPE TO SEE THOSE SEX TRAFFICKERS IN JAIL AS SOON AS POSSIBLE. IF THAT MEANS BILL AND HILLARY, THEN SO BE IT. JUSTICE DOES COME EVENTUALLY. ON OUR FRONT, THE BANKERS HAVE PLAYED THEIR LAST HANDS THEY COULD, AND THE LEGAL TEAMS THAT HAVE DESCENDED IN FORCE ON MANY TRANSACTIONS ARE FORCING THESE GUYS TO ADHERE TO LAWFUL WAYS OF DOING THINGS. THE ALTERNATIVE IS A NEW SET OF HANDCUFFS. I HAVE NO IDEA IF THESE HAVE SPECIFIC PEOPLE'S NAMES ON THEM, BUT I WOULD NOT BE SURPRISED SINCE SNUFFLES AND THE GANG ARE ON THE SPOT.
WITH ANY LUCK, WE MAY SEE SOME FUNDS BEFORE GOOD FRIDAY, AND CERTAINLY WE KNOW ABOUT ONE TRANSFER THAT WILL COME IN RIGHT AFTER EASTER FROM THE CHINA FOUNDATION. THAT ONE WILL KICK START OTHER PROJECTS AND BE VERY HELPFUL IN THE OVERALL EFFORT.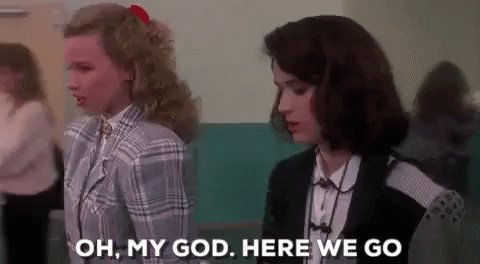 IF NEEDED, I WILL KNOW IF I HAVE TO ASK ONE MORE TIME TO KEEP STABILITY BY TOMORROW OR EARLY THIS MORNING. IF SO, WE WILL NEED A LITTLE MORE HELP BUT I AM STAVING THAT REQUEST UNTIL I KNOW FOR SURE WHAT WE WILL HAVE IN HAND TOMORROW. WE ALL AGAIN THANK YOU FOR YOUR SUPPORT AND HELPING HANDS IN THESE END TIMES, AND WE WILL BEGIN OUR OFFICE INFRASTRUCTURE FOR SURE IN THE FIRST PART OF APRIL. GOD BLESS YOU ALL AND IF YOU HAVE A MOMENT, DO TAKE A LOOK AT THIS. SENT IN BY A BROTHER. IT IS PRETTY COMPLETE AND VERY INFORMATIVE. https://www.youtube.com/watch?v=1zz8_MxcnzY HAPPY EASTER EVERYBODY! LOVE AND LIGHT
IN OUR SERVICE
ZAP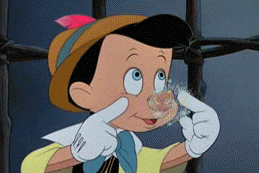 "GOD IS; I AM; WE ARE"
"BE GOOD, BE LEGAL, TELL TRUTH"
MARCH 28, 2018
COPYRIGHT ZAP 2013-2018



Contributions Thank you for your support as we do our best to keep you up to date. We couldn't do this Without Your Help.!!! Please go to Paypal.com using the account address: goneforthfornow@gmail.com to support the cause. Please remember to click friends and family when sending. If you are not a member of paypal and sending a donation please send an e-mail to goneforthfornow@gmail.com so we can log you in and send you a Thank You. We appreciate all the help you continue to provide in keeping food on people's tables, medical needs met, computers running and shelter .
With Much Gratitude and Appreciation, Susan
Love and Kisses,
"The Office of Poofness"
ZAP, Susan and Staff


===== --hobie

Thanks to: http://www.rumormillnews.com

*****************
Out Of Mind
www.oom2.com

Admin





Posts

: 5741

---

Join date

: 2011-08-16


Location

: Woodstock Nation



*****************
Trust but Verify --- R Reagan
"Rejoice always, pray without ceasing, in everything give thanks; for this is the will of God in Christ Jesus for you."1 Thessalonians 5:14–18 
Super Moderator





Posts

: 27247

---

Join date

: 2011-08-09


Age

: 23


Location

: Umm right here!



---
Permissions in this forum:
You
cannot
reply to topics in this forum