POOFness for MAR 25: SKYSCRAPER
Posted By: hobie [Send E-Mail]
Date: Sunday, 25-Mar-2018 19:56:30
Hi, folks - Received via e-mail: =====

Subject: SKYSCRAPER
From: "The Office of Poofness" <2goforth@humanus.ca>
Date: Sun, March 25, 2018 7:20 pm Skyscraper Demi Lovato
https://www.youtube.com/watch?v=0AcIMqIP77U
POOF SAID

Greetings and Salutations, The ropes are being pulled tighter on the cabal and on the power mongers that have been itching to get their greedy little bastard hearts into the money and then control a lot more of what happens. They are in the catbird seat to do just that; but Trump did win the election, not by hook or crook but by being smart and he is smart, — these folks are gone. Powers that control are being smitten and take-downs are ongoing in ways that can't be discussed; as much as you want to know, that is just not prudent and prudence is the name of the game for every one's sake right now. The prime movers are at work gathering the right info and the needs of the small society that is helping to make this change a reality do have to be taken care of. There is just no way that Jerzy could do the work that is required without quite a number of prime movers who are accountable and do very intricate pieces to the giant puzzle that is in front of the world. You all will have to be patient and take your indignation elsewhere. It won't fly here! All are doing everything possible to get this thing beyond hearsay and make it a reality! It will fly and in spite of those losing faith, so be it and let it go, find something else to do, but give the devil his due. He does indeed have a lot of ploy power. Now get on with changing your attitude and start thinking and get the heck into the focused mental set of having an end result happen more quickly than that wishy washy faith thing of "this week you think it will work and next week is just another excuse". We can't tell you that all the excuse buses have run; we hope they have but we will see. If you are weary of thinking of the troops in the trenches, and how they are in survival mode. If every one pitched in and put up $50 — just $50 each, that would bring a whole lot of power into the game. You forget that when one is hungry or is about to be evicted that is a huge stress load. So be less inclined to judge and far more inclined to put the total power of collective support to work and lets see this thing through. Those on the Other side all pulling for you; don't care whether you believe it or not, but they are still working for all of you. ..P...

SUSAN SAYS Dear Community, If China is good on its word, there should be an announcement tomorrow, March 26, that China now has a gold-backed currency. China will possibly then be in a position to be one of the reserve currencies. When this does occur the US will follow suit. These actions will kick off the exchanges and signal the long awaited invitation to begin deliveries for the PP's. Many are waiting and watching in wild anticipation. Namaste Susan Below please find a continuation of DJ's education on the Financial System and its many components. DJ finished this edition the night before he was attacked with pancreatitis. Assistance is needed to ensure he can receive a complete recovery. Prayers, money for alternative therapies, food and shelter are all concerns right now. Please help where you can and remember prayer is powerful. Please enjoy his contribution to the newsletter this week. ... S...

Good Evening, What follows will be a compilation of events and strategic planning sequences, both old and new, paramount to the release of funds generated by the currency exchanges and Historic Asset redemptions.
To start with, all should understand the players and the acronyms associated to those players which are in no particular order of importance. F.A.T.C.A. law implemented (Foreign Account Tax Compensation Act)
Overhaul and Updating of the SWIFT payment system (Society for Worldwide Interbank Financial Tele-communications) and its integration with the C.I.P.S. (Chinese International Payment System) and recently the R.P.S. (Russian Payment System)
The implementation Of the Hercules I.T. /A.I. banking software.
The creation of the B.R.I.C.S Banking system (Brazil, Russia, India, China and South Africa) Development of the A.I.I.B (Asian Infrastructure and Investment Bank) An allocation format and percentages agreed to on what portion of the Global Collateral Accounts each participating nation will receive in gold to cover their particular currency circulations.
Almost all global and sovereign financial institutions adherence to The Basel III accords with the main focus on capital reserve compliance. An understanding and compromise has been resolved between the Chinese and the Vatican with regards to the release funds and what portion they will receive. (This has been an unknown road block for several months now) Funds have been allocated and positioned for distribution to destination accounts. A centralized, global intelligence network has been implemented for oversight and the streamline financial activity monitoring with respect to all current global financial compliance laws. (Terrorist Act, Money Laundering Act etc.) That is also effectuating the arrest and case building for future indictments of the corrupt behavior within the system Agreements are in place for the restitution of damages accrued from the illegal activity of the Global Banking and Financial Systems against The Prosperity Programs; additionally, restitution to the Global Debt Facility for improper hedging of the collateral accounts. There will also be Sovereign Debt Relief and so on.. There will be removal of U.S. Military bases from strategic location throughout the globe that have caused an unrest or unwarranted defensive posture from surrounding States, thus changing the perception of the U.S. on the global scale from an offensive irritator to an defensive peace keeper. These actions and developments above are just a few of the known mechanisms and strategic planning deployed, upgraded, or in the process of development for the release of funds that are positioned to repair our global financial dilemma. There are many more events behind the scenes taking place in order for these funds to flow unrestricted to destination accounts to be utilized for purposes intended. It is crucial to understand that all these financial institutions and agencies are strictly fiduciary components for the delivery, monitoring of funds, banking laws and compliance protocols. They DO NOT own the funds! Others, that are the architects of the plan are the signatories for the funds, and carry the recognition of authority to enlist the agencies and institutions listed above to engage. They all must integrate their efforts to achieve the end goals. And It is the public that will realize the end results of those efforts. The reason I engage in this type of dialog is to hopefully give a broader perspective of what is actually going on. This is such a massive effort, that to try and pinpoint or speculate an exact time of engagement is a futile effort. When all things that need to be in place are in place is when it will be done. The eventualities of the possible outcomes these events may cause are without end. One wrong move can fester into a global problem. Sincerely, DJ

ZAP SAYS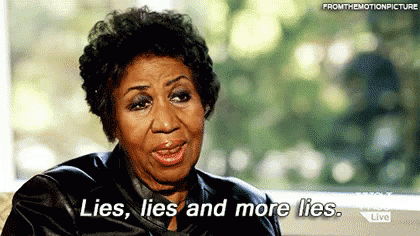 HI ALL THANKS TO SOME SPECIAL OTHERS, OUR TEAM MEMBERS ARE RECOVERING. A LOT OF US GOT HIT IN THE LAST WEEKS WITH A SERIES OF BIOLOGICAL EVENTS RANGING FROM SOME SORT OF FLU VIRUS TO ORGAN FAILURES. SOME SURGERIES WERE DONE, AND OTHERS ARE STILL BEDRIDDEN IN THE HOSPITAL, BUT EVERYBODY IS RECOVERING. THE TIMING IS BETTER THAN HAVING THESE ATTACKS NOW AS THIS COMING WEEK IS A CRITICAL WEEK BECAUSE THINGS ARE ALL STARTING NOW. THIS HAS GIVEN US AND MANY OTHERS TIME TO RECOVER AND PREPARE FOR WHAT IS TO COME. ALTHOUGH THESE ATTACKS SUCK THE BIG ONE, THEY WERE TOO EARLY IN MY OPINION, AND THE DISRUPTION THAT WOULD HAVE HAPPENED WAS MITIGATED BY THE OFF TIMING. SO MUCH FOR THAT – WE WILL MAKE IT THROUGH.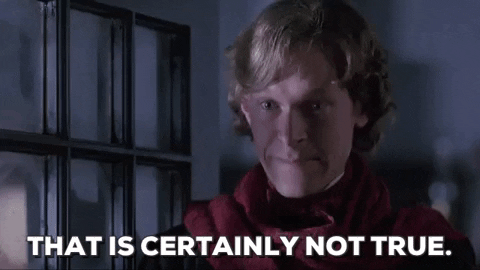 AND TO THOSE GUYS THAT WRITE IN TELLING US TO GET A JOB BECAUSE YOU HAVE SUFFERED YOURSELF AND DO NOT UNDERSTAND WHY WE CAN NOT GO OUT AND DIG DITCHES OR FLIP BURGERS, I PUT IT TO YOU THAT TO DO THE WORK WE DO, WE CAN NOT HOLD DOWN SUCH JOBS AND DO WHAT WE DO. IT IS IMPOSSIBLE TO DO BOTH AT THE SAME TIME – IT REALLY IS. THINK IT THROUGH LOGICALLY WITHOUT USING EXPLETIVES. LOOKING AT THE WORLD STAGE, WE SEE MANY EFFORTS TO EXPOSE WRONGDOING AT EVERY LEVEL. THE INFORMATION THAT IS OUT THERE ON THE INTERNET IS PROLIFIC, AND IT IS A FACT THAT THE SHADOW GOVERNMENT AND THE DEEP STATE GUYS ARE SCARED OF THE INTERNET AND THE EXPOSURE IT OFFERS. WE ALL KNOW THAT TRUTH SURFACES IN TIME, AND IT SURE IS BEING SHOWN OUT THERE NOW. KEVIN SHIPP, A FORMER CIA OFFICER AND ANTI-TERRORISM SPECIALIST, HAS TURNED WHISTLEBLOWER AND HAS SHOWN VERY CLEARLY THE EFFECTS OF THE SHADOW GOVERNMENT AND DEEP STATE THAT CONTROLS THE USA AND OTHER COUNTRIES. VERY POWERFUL STUFF AND THE LINK IS HERE: https://www.youtube.com/watch?v=XHbrOg092GA&feature=youtu.be TO POST A COMMENT OR LEARN MORE, GO TO http://www.geoengineeringwatch.org/new-cia-agent-whistleblower-risks-all-to-expose-the-shadow-government/ SO FAR OVER 30 MILLION PEOPLE HAVE VISITED AND LEARNED OF THE INTRICACIES THAT PROVIDE FOR THE ENSLAVEMENT. VERY EDUCATIONAL. OUR EFFORT HAS NOTHING TO DO WITH THIS POLITICAL STUFF AS THE FOCUS IS ON THE RECONSTRUCTION PROJECTS, AND THIS EFFORT HAS TO REMAIN NEUTRAL TO BE OF ANY USE. IF WE GET MIRED IN THE POLITICAL MORASS, WE ARE DEAD IN THE WATER. OUR FOCUS ON HELPING OTHERS IS MORE THAN PLENTY TO OCCUPY US FOR DECADES TO COME, BUT IN THE MEANTIME WE CAN CERTAINLY ACKNOWLEDGE THE ACTIONS OF THE PEOPLE THAT WISH TO TELL TRUTH AS THAT IS PART OF OUR MAKEUP.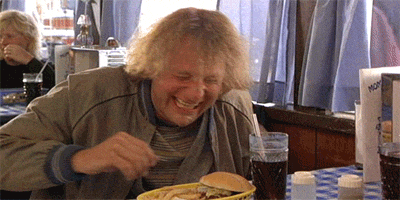 SHOULD WE SUPPORT SUCH PEOPLE? SURE WE COULD. AND THAT WOULD PAINT THE BIG TARGET ON OUR BACKS AND PREVENT US FROM BEING EFFECTIVE IN THE PROJECT DEPLOYMENTS, SO THINKING IT THROUGH IT WAS CLEAR THAT PROJECTS MEAN MORE THAN PUTTING OUR EFFORT IN A POLITICAL BATTLEGROUND, SO THAT WAS A NO. I HOPE THAT ANSWERS ONE FELLOW'S QUESTION AS TO WHY WE DO NOT ACTIVELY SUPPORT OVERTHROWING THE BAD GUYS. IF WE DID, WE WOULD FAIL IN OUR LONG TERM MISSION OF REBUILDING THIS LOVELY BLUE BALL OF OURS. OTHERS MUCH MORE QUALIFIED WILL DO THAT JOB OF TAKING OUT THE BAD GUYS. NOW WE STAND AT THE BRINK OF MANY CHANGES, AND THEY ALL START TOMORROW ON MARCH 26. THIS DATE HAS BEEN LONG PROPHESISED AS A CRITICAL JUMP DATE, AND IT SURE LOOKS LIKE THIS IS IT. I DO KNOW FOR A FACT THAT THE TTM'S FOR CURRENCY ARE ONGOING, AND THAT THIS COMING WEEK WILL MARK INTENSE ACTIVITY AND THE BEGINNING OF PAYMENTS. THIS WILL OF COURSE FUEL MORE EFFORTS TO DO PROJECTS, AND THE NEW MILLIONAIRES IN OUR MIDST ARE EXPECTED TO FOLLOW PRE-ARRANGED FORMULAS FOR USAGE OF THE MONEY THEY WILL RECEIVE. NO BUYING COUNTRIES OR GUNS OR 100 ROLLS ROYCES. NOT ALLOWED. THE SYSTEMATIC RELEASE OF MAJOR FUNDS ON A GLOBAL SCALE WILL HAVE A HUGE EFFECT ON ECONOMIES AND WORK. EACH COUNTRY WILL HAVE THE ABILITY TO CLEAN ITSELF UP, AND GET ITS ECONOMY BACK ON TRACK WITH NEW WAYS OF DOING THINGS, NEW TECHNOLOGIES, AND NEW HOPE. THIS WILL BE A INTENSELY CHALLENGING TIME FOR ALL OF US AS THE WORK BEGINS, AND WE ACTUALLY GET TO LEARN WHAT THIS WORK WILL BE IN MANY CASES. MANY STILL DO NOT GET IT, AND ARE LOOKING FOR LANDING PADS TO GET ANSWERS FROM. WE OFFER NOTHING MORE THAN A LANDING PAD WHERE OTHERS COME FIRST, AND WE PROVIDE SERVICES TO MAKE OTHERS SUCCESSFUL. PRETTY AIRTIGHT IN MY OPINION. NOW THAT'S A JOB WE MADE FOR OURSELVES INSTEAD OF FLIPPING BURGERS. IT TOOK A LOT OUT OF US BUT WE ARE STILL STANDING, AND STANDING STRAIGHT. THERE IS MUCH MORE THAT COULD BE COVERED HERE BUT AGAIN SECURITY CONCERNS PREVENT A LOT OF SENSITIVE INFORMATION FROM BEING TALKED TO. I APOLOGIZE FOR THIS, BUT I HAVE LEARNED THAT LESSON A WHILE AGO. BEING TOO OPEN AND TRANSPARENT HAS HURT MUCH AND PROVED THAT THIS IS, IN MANY CASES, AN UNWISE COURSE OF ACTION. THE RESULTS OF OUR EFFORTS ARE REALLY THE IMPORTANT THINGS HERE, AND VISIBLE RESULTS ARE WAY BETTER THAN TALKING ABOUT SENSITIVE THINGS THAT COULD BE DESTROYED OR SEVERELY HAMPERED IF THAT INFORMATION WAS LET OUT. OTHERS THAT HAVE DONE THIS BECAUSE OF THE EGO STROKE FAILED. ALL OF THEM. WE WILL NOT DO THAT MISTAKE. SO IT IS TIME FOR THE FAMOUS FLYING PURPLE PIGS TO ONCE AGAIN EMBLAZON THE SKIES WITH THEIR ACROBATICS, AND PISS OFF THOSE THAT DO NOT LIKE PORK. MISS PHIPPS IS BACK FROM VACATION, AND WILL BE FIELDING THE INCOMING CALLS AND DIRECTING THEM TO THE APPROPRIATE DEPARTMENT. BANKER BOB IS DROOLING. HE JUST CAME BACK FROM AN MLM SEMINAR ON CRYPTOCURRENCY. THANK YOU ALL FOR THE TREMENDOUS SUPPORT AND HELPING HANDS AT THESE CRITICAL TIMES, AND YOU CAN EXPECT US TO GET TO REAL WORK REAL SOON. GOD BLESS YOU ALL AND KNOW THAT WE LOVE YOU. LOOK AFTER YOURSELVES, AND DO MAKE A DIFFERENCE. YOU CAN. LOVE AND LIGHT
IN OUR SERVICE
ZAP


"GOD IS; I AM; WE ARE"
"BE GOOD, BE LEGAL, TELL TRUTH"
MARCH 25, 2018
COPYRIGHT ZAP 2013-2018



Contributions Thank you for your support as we do our best to keep you up to date. We couldn't do this without your Help. Please go to Paypal.com using the account address: goneforthfornow@gmail.com to support the cause. Please remember to click friends and family when sending. We're still struggling to keep the lights on and food on the table. Unfortunately, there was been a delay in sending thank you notes ..... do expect to receive your acknowledgement this week.
Love and Kisses,
"The Office of Poofness"
ZAP, Susan and Staff


===== --hobie


Thanks to: http://www.rumormillnews.com

*****************
Out Of Mind
www.oom2.com

Admin





Posts

: 5583

---

Join date

: 2011-08-16


Location

: Woodstock Nation



*****************
Trust but Verify --- R Reagan
"Rejoice always, pray without ceasing, in everything give thanks; for this is the will of God in Christ Jesus for you."1 Thessalonians 5:14–18 
Super Moderator





Posts

: 27225

---

Join date

: 2011-08-09


Age

: 21


Location

: Umm right here!



---
Permissions in this forum:
You
cannot
reply to topics in this forum