POOFness for MAR 14: MIDWEEK BY ZAP from "The Office of Poofness"
Posted By: hobie [Send E-Mail]
Date: Wednesday, 14-Mar-2018 22:10:33
Hi, folks - Received via e-mail: =====

Subject: MIDWEEK BY ZAP from "The Office of Poofness" 3-14-18
From: "The Office of Poofness" <2goforth@humanus.ca>
Date: Wed, March 14, 2018 10:06 pm Zap Says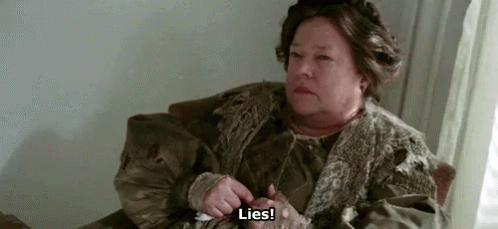 HI ALL WE ARE NOW ENTERING THE TIME OF PROJECTS, PROJECTS, PROJECTS. THE EVENTS OF THE LAST WHILE HAVE BEEN CAREFULLY PLOTTED TO GET TO THIS POINT AND WE ARE AT THE START LINE FOR ALL INTENTS AND PURPOSES. WITH THE GOLD BACK STANDARD COMING MARCH 26 FOR BOTH USA AND CHINA, THIS WILL BE A SIGNIFICANT EVENT, AND I TRULY HOPE THE POWERS THAT BE ENSURE THE SMOOTH TRANSITION TO THIS NEW OLD METHOD. PRESIDENT TRUMP'S MOVE TO REPLACE HIS SECRETARY OF STATE REX TILLERSON WAS A VERY INTERESTING AND OBVIOUSLY A CAREFULLY THOUGHT OUT CALCULATED MOVE. THE NEW GUY, NOMINEE CIA DIRECTOR MIKE POMPEO SURE HAS THE PULSE OF MANY THINGS IN THE WORLD AND CAN REALLY GIVE GOOD PERSPECTIVE AS THE NEW SECRETARY OF STATE. WHAT A MOVE. I PERSONALLY THINK HE WILL MAKE A FINE NEW SECRETARY OF STATE. HE IS A NO CRAP KIND OF GUY JUST LIKE DONALD, AND I THINK THOSE TWO WILL BE RESPONSIBLE FOR MANY MANY CHANGES THAT WILL REALLY PUT AMERICA ON THE MAP WITH ALL THAT IS CONTEMPLATED. THE RV IS MOVING FAST FROM WHAT I SEE. TTM'S ARE IN PROGRESS WITH CLOSINGS ANTICIPATED IN LARGE VOLUMES THIS AND NEXT WEEK. WE SHOULD BE SEEING A FEW MILLIONAIRES AT FIRST AND RAPIDLY INCREASING AS MORE AND MORE CLOSINGS TAKE PLACE. WILL THERE BE BANK ORIENTED EXCHANGES? I DO NOT KNOW AS THE CURRENCY AND BOND THING IS NOT MY FOCUS, BUT COMMON SENSE TELLS ME THAT IT IS PROBABLE. WHAT ABOUT THE 800 NUMBERS…? ARE THEY THE IMAGINATION OF SOME OVER ZEALOUS BROKER OR ARE THEY REAL. ONLY THE SNUFFLES KNOWS AND HE AIN'T OINKING. PERSONALLY, I THINK THAT MAY WELL BE A NICE STORY DESIGNED TO KEEP GURUS BUSY, BUT AGAIN, I DO NOT KNOW FOR SURE EITHER WAY. WE WILL SEE. THE FINANCIAL CHANGES ARE WELL IN PROGRESS AS EXPERIMENTS ON POPULATIONS HAVE YIELDED RESULTS THAT WILL BE IMPLEMENTED SOON. FOR EXAMPLE, INDIA LAST YEAR WENT CASHLESS FOR A DAY. THEY HAVE A CARD THAT RESEMBLES THE OCTOPUS CARD OF HONG KONG. IT IS BASICALLY A DEBIT CARD THAT YOU LOAD AND USE UNTIL IT RUNS OUT, THEN YOU RELOAD IT AGAIN. YOU CAN USE IT FOR TRANSPORTATION LIKE THE METRO AND BUSES (MAIN PURPOSE) AND NOW BESIDES THE 7-11 STORES, IT IS BEING ACCEPTED IN MORE AND MORE STORES. IN INDIA THEY STOPPED USING CASH FOR A DAY AND TOLD EVERYBODY THAT ONLY THE CARDS AND CREDIT CARDS COULD BE USED. THEY WERE LOOKING FOR PEOPLE TO RAIL AGAINST THIS, BUT NO RIOTS HAPPENED, AND EVERYBODY WENT ABOUT THEIR DAILY BUSINESS. THAT WAS THE REAL-TIME TEST OF A CASHLESS SOCIETY AND IT WORKED. COMING TO YOUR AREA REAL SOON I WOULD SAY. SO MUCH FOR MONEY LAUNDERING FOR THE DRUG LORDS EXCEPT FOR, OF COURSE, THE CRYPTOCURRENCY WHERE THEY ARE DOING MASSIVE LAUNDERING RIGHT NOW FROM THE REPORTS OF MY SOURCES. THESE AND OTHER CHANGES WILL BE VERY HELPFUL TO THE CHANGES COMING AS THE BAD GUYS WILL BE OUT OF LUCK. EVERYTHING IS BEING TRACKED AND THEY HAVE FOUND MANY BAD GUYS ALREADY TRYING TO SQUIRM OUT OF THEIR PREDICAMENTS AND MAKING MISTAKES IN THE NEW SYSTEMS THAT ARE BEING BUILT ON THE NEW RULES THAT WERE INSTALLED A YEAR OR SO AGO. THERE ARE MORE DETAILS IN THE ABOVE, BUT FOR SECURITY, I DO NOT GIVE THAT OUT JUST THE MACRO VIEW BUT IT IS ACCURATE.



ON OUR FRONT, WE TRULY HOPE THAT THE BANK DELAYS ARE OVER AND WE CAN FINALLY GET OUR FUNDS IN THE ACCOUNTS AND BEGIN THE WORK AHEAD. THEY HAVE BEEN AT IT FOR A FEW WEEKS GETTING EVERYTHING DONE PAPER WISE, AND IT LOOKS LIKE WE MAY HAVE FIRST FUNDS BEFORE THE WEEKEND. KEEPING STABILITY IS A HUGE THING WITH US RIGHT NOW BECAUSE OF THAT AS WE ANTICIPATED TO BE CASHED UP BY TODAY. BIG SIGH. BATTLING BANKERS IS NOT AN EASY THING TO DO. BUT OVERALL WE ARE IN GREAT SHAPE TO BEGIN THE WORK, AND I MUST SAY THAT THE DIFFICULTIES WE HAVE HAD, HAVE TEMPERED MANY IN OUR TEAM. THEY ARE MORE UNDERSTANDING, MORE TOLERANT, MORE KNOWLEDGEABLE, AND MUCH STRONGER FOR IT. WE MADE IT THROUGH THE SCORCH TRIALS I THINK.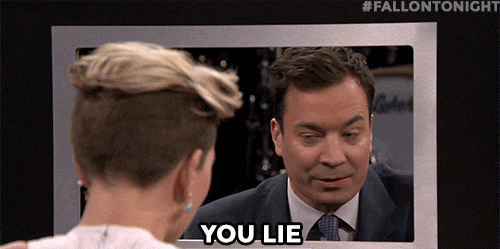 WE THANK YOU AND I THANK YOU FOR YOUR HELP NOW. GETTING THROUGH THE LAST DAYS IS NOT EASY AND YOU HAVE STEPPED UP. WE MAY BE ABLE TO KEEP EVERYBODY ALIVE YET WITHOUT CASUALTY.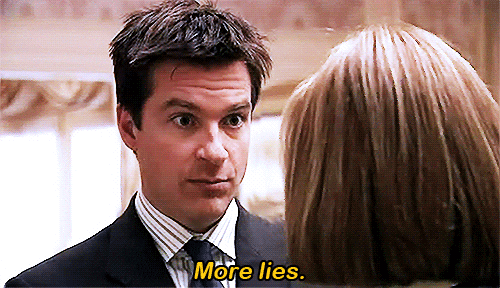 IF THINGS CHANGE AND THERE IS SALIENT NEWS, I WILL WRITE BEFORE SUNDAY AND THERE MAY BE SOME EVENTS WORTHY OF MENTION THEN. GOD BLESS. LOVE AND LIGHT
IN OUR SERVICE
ZAP


"GOD IS; I AM; WE ARE"
"BE GOOD, BE LEGAL, TELL TRUTH"
MARCH 14, 2018
COPYRIGHT ZAP 2013-2018



Contributions Thank you for your support as we do our best to keep you up to date. We couldn't do this Without Your Help.!!! Please go to Paypal.com using the account address: goneforthfornow@gmail.com to support the cause. Please remember to click friends and family when sending. If you are not a member of paypal and sending a donation please send an e-mail to goneforthfornow@gmail.com so we can log you in and send you a Thank You. We appreciate all the help you continue to provide in keeping food on people's tables, medical needs met, computers running and shelter .
With Much Gratitude and Appreciation, Susan
Love and Kisses,
"The Office of Poofness"
ZAP, Susan and Staff


===== --hobie

Thanks to: http://www.rumormillnews.com

*****************
Out Of Mind
www.oom2.com

Admin





Posts

: 5586

---

Join date

: 2011-08-16


Location

: Woodstock Nation



---
Permissions in this forum:
You
cannot
reply to topics in this forum