TNT

Skipper2:
Now if they weren't going to rV - WHY would they print lower denoms? Now WHO does that make sense to? LOL...

JackSmits:
It has always been pretty straight forward....there is no other practical use for lower denoms in actual circulation if the currency is still valued at 1/1000ths of pennies...it has to have the revaluation to be of any use whatsoever in the marketplace
Hosacker:
I understand the lower demons require the RV to be useful. But do the banks need them and the budget to start exchanging? Why do you think the order to get this exchange started still being stalled? If the treasury says do this, who has the authority to change that order, as we appear to be seeing?
Harambe:
Washington Institute: Iraq's Energy Future Lies to the North (3/8/18)
http://www.washingtoninstitute.org/policy-analysis/view/iraqs-energy-f​uture-lies-to-the-north
CNBC: Oil up after sell-offs amid optimism about Trump meeting Kim
https://www.cnbc.com/2018/03/08/oil-markets-focus-on-trump-kim-meeting​-and-stock-markets.html
SassyD:
The Most Important Moment In The History Of The Sean Hannity Radio Show in 2010 -- [concerning Iraq & the Iraqi Dinar] -- Published on Mar 7, 2018 -- https://www.youtube.com/watch?time_continue=6&v=AP3zcoQsdqw [includes the Dinar history 101]
Tishwash:
Zim's credit rating improves
HARARE - Respected South Africa-based economic research firm NKC African Economics (NKC) yesterday upgraded Zimbabwe's sovereign credit rating or ability to borrow money for the first time in nearly 20 years, saying continued progress on economic and institutional reforms would boost the country's growth potential.
NKC is a Cape Town- based research firm that investigates and interprets the sovereign risk and political and macroeconomic conditions of African countries to caution against pitfalls and guide investors towards opportunities. NKC African Economics revised the outlook on Zimbabwe's "C" sovereign risk rating to stable, from negative citing reduced risks of loose fiscal policy and a lack of material deterioration in the investment climate under the country's new President Emmerson Mnangagwa's government, which came to power through a soft coup in November.
Sovereign risk is a possibility that a government could default on its debt or other obligations and is also generally associated with investing in a particular country, or providing funds to its government. The decision by NKC is a plaudit for Mnangagwa's government and the economic reforms it has pushed through, and comes just weeks after it said it was in talks for a $1,5 billion guarantee with the Cairo-based African Export and Import Bank (Afreximbank) to ensure foreign investors' funds are protected, according to Reserve Bank of Zimbabwe (RBZ) governor John Mangudya, who also announced a $400 million facility to bankroll critical imports and allow investors to repatriate funds.
"Such guarantees and liquidity support are necessary to protect investors' funds from country risk, and in doing so, enhancing investor confidence," Mangudya said in his latest monetary policy statement. The removal from power last November of former president Robert Mugabe that brought an abrupt end to his regime fundamentally and, overnight, changed the destiny of Zimbabwe and injected longlost optimism and hope even though the new leadership installed by the military had its own history of misdeeds and failings. Mnangagwa has been trying to woo foreign investors under his mantra "Zimbabwe is Open for Business".
This comes as leading international executives and investors from across the mining sphere attended the 2018 Zimbabwe Mining Investments Conference, which was hosted in Harare from February 27 to 28. The conference was held as the new government aims to secure new foreign direct investment (FDI) by showcasing the country's vast mineral endowments, by promoting investment opportunities in Zimbabwe's growing min
Speakers who attended the conference agreed that Zimbabwe is rich in mineral resources, but that it is important for the country to create laws which will ensure that mining ventures are lucrative for domestic and foreign investors alike. Two themes that stood out at the conference were: Zimbabwe's efforts to attract investment by promoting itself as one of Africa's top lithium producers and the announcement of an export penalty that platinum producers will face if they do not comply with imposed regulations.
"What all this means for Zimbabwe in the short-to- medium-term will depend critically on the conduct and outcome of elections scheduled to take place in the next few months," NKC analysts Gary van Staden and Jee-A van der Linde said in a commentary yesterday. "We maintain our overall political risk rating unchanged at moderate, but with the trend now neutral, from negative previously, and do not expect to upgrade the rating until after the elections. "As things stand, and given the state of the opposition, we believe Zanu PF are the frontrunners to win a majority in the polls." Over the short-term, NKC said the economy remains under severe pressure.
"It is worth noting that Zimbabwe is set to grow from a relatively low base thus requiring rational judgment when interpreting its performance." It said positive agricultural production in 2017, combined with the bond note export incentive, could potentially boost Zimbabwe's exports and foreign exchange reserves during 2018-19. "Foreign currency reserves remain low while the government has opted to pump additional bond notes into the economy to incentivise continued exporting," the analysts said.
This comes as consumer prices have started to increase as retailers acquire foreign currency in the parallel market at substantially higher prices. Even though the RBZ consumer price index inflation level suggests heightened inflationary pressures, several other sources suggest that the RBZ still significantly underestimates the level of inflation. On the fiscal front, NKC said the country's large public wage bill remains a hindrance to reducing the fiscal deficit. In January, the European Union indicated to the new Zimbabwean government that it is ready to review its ties with the country and support its re-engagement with international financial institutions on the basis that there is a clear plan for political and economic reform. Elections are considered an important first step in mending relations.
Foreign ministers have also seized the opportunity to visit Harare and establish diplomatic ties with the Mnangagwa administration. But some economists said it was imperative that the figures being thrown around by Mnangagwa be put to perspective. Mnangagwa has claimed that Zimbabwe has earned FDI commitments totalling $3 billion over the past 100 days.
But leading Zimbabwean financial research firm Equity Axis said in terms of actual numbers, Zimbabwe received FDI of just half a billion dollars in 2017 which was an improvement on the 2016 comparable period but a far cry from the regional averages. "Although the commitments point to re-emerging interest on Zimbabwe we believe flows of such magnitude will only trickle in once elections are done with and economic reforms are effected." link
GURU HUNTER





Posts

: 20050

---

Join date

: 2012-04-10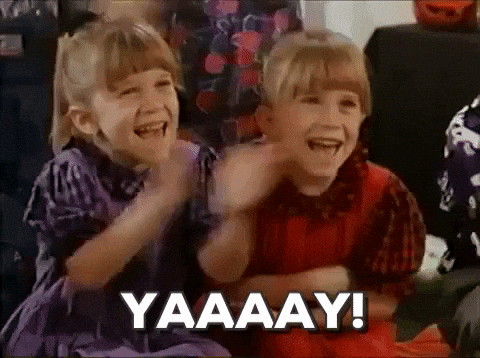 The TNT gang has it all figured out!!
GURU HUNTER





Posts

: 2881

---

Join date

: 2015-04-20



So the fact that a credit rating agency that does not even make the list of second tier agencies has upgraded their rating from default imminent to default likely is good news. Zimbabwe's credit is so bad that the big three, Moody's S&P and Fitch (95% of the industry) won't even give them a rating. Not sure what they call a "C stable" but at best a C rating of any kind is highly speculative, in other words one step above default.
*****************
Trust but Verify --- R Reagan
"Rejoice always, pray without ceasing, in everything give thanks; for this is the will of God in Christ Jesus for you."1 Thessalonians 5:14–18 
Super Moderator





Posts

: 27231

---

Join date

: 2011-08-09


Age

: 23


Location

: Umm right here!



Similar topics
---
Permissions in this forum:
You
cannot
reply to topics in this forum