POOFness for MAR 7: MIDWEEK BY ZAP from "The Office of Poofness"
Posted By: hobie [Send E-Mail]
Date: Wednesday, 7-Mar-2018 20:53:32
Hi, folks - Received via e-mail: =====

Subject: MIDWEEK BY ZAP from "The Office of Poofness" 3-07-18
From: "The Office of Poofness" <2goforth@humanus.ca>
Date: Wed, March 7, 2018 8:43 pm Zap Says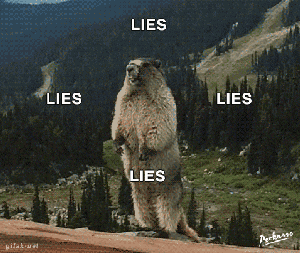 HI ALL AND WE ARE BEGINNING…AND…I WISH TO ADDRESS SOME INITIAL THOUGHTS ON A PRICKLY MATTER. SEE IF THIS MAKES SENSE TO YOU.


DEAR ROMAN NAYSAYERS (THIS WILL BE BRIEF): OVER TIME YOU HAVE DECIDED TO DO SOMETHING THAT DOES NOT MAKE SENSE TO ME. YOU HAVE DECIDED TO BE SELF-RIGHTEOUS AND IMPOSE YOUR SELF ON ANOTHER PERSON (NOT THE WAY OF UPSTAIRS). YOU HAVE TAKEN AN ACTION TO CURTAIL A SEEMINGLY OUTRAGEOUS CIRCUMSTANCE OF ME ASKING FOR HELP FOR MYSELF AND FOR OTHERS. YOUR CHOICE OF ACTION WAS TO DERIDE AND DERAIL MY AND OUR EFFORTS THROUGH WHATEVER MEANS YOU HAD AT YOUR DISPOSAL, NAMELY THE LEGAL SYSTEM, PERSONAL NETWORKS, AND THE INTERNET. THROUGH THE LEGAL CHANNELS, YOU HAVE BY NOW SURELY FOUND THAT I AM NOT DOING ANYTHING WRONG. THE PREVIOUS INVESTIGATION OVER A YEAR AGO BETWEEN THE US AUTHORITIES AND THE CANADIAN AUTHORITIES DREW THE CONCLUSION THAT THERE WAS NOTHING HERE TO BE CONCERNED OVER. I MET WITH THE DETECTIVE THAT WAS IN CHARGE OF THIS LIAISON AND WE HAD A VERY GOOD TALK. AT THE END HE DID COMPLIMENT ME ON WHAT WE ARE DOING, AND LEFT ME WITH THE STATEMENT THAT I AM A GOOD MAN. THAT DISSOLVES YOUR ASSERTIONS IN RESPECT OF LEGAL WRONGDOINGS YOU HAVE PUT FORTH IN YOUR NUMEROUS MESSAGES. THE SECOND METHOD OF GOING FORTH AND FINDING THE GOOD PEOPLE THAT DONATE AND CONVINCING THEM TO STOP SUPPORTING, IS ACTUALLY YOUR MOST EFFECTIVE METHOD OF PREVENTING HELP FROM REACHING US. THE LAST MONTHS HAVE BEEN VERY SKINNY AND WE HAVE SUFFERED CASUALTIES FOR THIS ACTION SO I WOULD SAY YOUR GOALS HAVE BEEN MET IN THIS REGARD.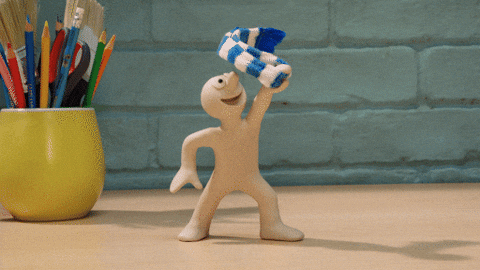 I COULD NOT FEED OR KEEP UNDER ROOF A FEW PEOPLE. SOME HAVE CARS FORTUNATELY, BUT THE OTHERS DO NOT. THE THIRD METHOD OF JUST PLAIN INTERNET BASHING HAS NOT WORKED. THIS IS YOUR LEAST EFFECTIVE METHOD. IT DOES NOT WORK TOO WELL BECAUSE YOU ARE TRANSPARENT AT THAT POINT TO MANY PEOPLE THAT CAN READ BETWEEN WHATEVER LINES YOU PUT DOWN. I UNDERSTAND YOUR COMMENTS ARE GENERALLY POSTED ON VERY SPECIFIC SITES BOTH PUBLIC AND PRIVATE, AND YOU GO AS FAR AS YOU DARE THERE. ALTHOUGH YOUR EFFORTS HAVE HURT, THEY HAVE NOT DESTROYED WHAT WE HAVE BUILT AND WE ARE MOVING FORWARD FULL SPEED NOW THAT THE RELEASE HAS BEEN CONFIRMED. YES, IT HAS BEEN CONFIRMED AS OF SOME HOURS AGO AND WE HAVE A CLEAR SCHEDULE FOR FUNDS IN OUR ACCOUNTS THAT WILL BEGIN DISTRIBUTIONS AND BUILD OUTS ACCORDING TO GEOGRAPHIC SCHEDULES. PLEASE NOTICE I AM NOT GIVING SPECIFIC ARRIVAL TIMES AND PLACES, AS THAT WOULD PROVOKE A STAMPEDE AND WE HAVE TO BUILD THE INFRASTRUCTURE FIRST TO HAVE A SECRETARY ANSWER THE PHONE AND DIRECT PEOPLE TO THE RIGHT DEPARTMENT. I WILL SAY THAT IF YOU CONTINUE TO KEEP US DOWN IN THESE LAST DAYS, YOU MAY BE ABLE TO IF I AM COMPELLED TO ASK FOR HELP YET AGAIN AND I ACKNOWLEDGE THAT. CONSIDER THAT WHEN YOU DO THAT, YOU TAKE AWAY REAL FOOD FROM REAL PEOPLE IN REAL SITUATIONS THAT DESPERATELY NEED IT FOR BASIC SURVIVAL.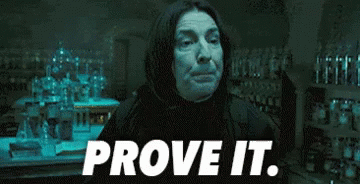 AND I MEAN BASIC. WE HAVE COUPLES, WE HAVE FAMILIES, WE HAVE INDIVIDUALS ALL WITH CRITICAL NEEDS. SO YES YOUR EFFORTS WOULD PREVENT HELP FROM REACHING THEM. THIS REALLY SMACKS OF RELIEF BEING SENT TO AFRICA, AND BEING HIJACKED BY SOME GREEDY GOONS. IN YOUR CASE, I ACKNOWLEDGE THAT SINCE YOU ARE NOT TAKING ANYTHING FOR YOURSELF, YOU ARE NOT GREEDY. ON THE TOPIC OF RELEASES, WE ARE STARTING TO SEE THE BEGINNING OF ALL OF THOSE AS WELL. AT THE HIGHER LEVELS (I HAVE NOT VERIFIED THIS YET BUT LOOKS OK) JEDI TRUMP HAS PROVIDED OR WILL PROVIDE OUR LEO WANTA WITH THE TOOLS TO FINISH WHAT HE UNDERTOOK TO DO FOR THE AMERICAN PEOPLE UNDER PRESIDENT REAGAN'S ORDERS, A RELEASE OF A FEW TRILLION INTO HIS HANDS FOR FURTHER DISPOSITION. THANK GOD LEO STUCK TO HIS GUNS AND MAINTAINED INTEGRITY DESPITE EVERYTHING DEEP STATE COULD THROW AT HIM. THANKS LEO, A DEEP BOW AND A TIP OF THE HAT. I HOPE THIS IS TRUE, AND THE INFORMATION IS HERE FOR FURTHER DISSECTION: Huge intel update from Leo Wanta, Tom Heneghan and Stew Webb!
https://vimeo.com/truthwarriors Update: Tom Heneghan just reported to me that Donald Trump has now authorized payment of $4.5 trillion to Leo Wanta! This news came just in the last few hours so was not known when the show was done. Apparently Stew and Tom's programs get taped by the NSA and rebroadcast to government leaders because Tom told me today that before the show was even loaded, somebody with ties to the top levels of government told him, "I heard you smashed up the furniture in your show today!" The show wasn't even loaded anywhere yet so apparently some high up people must get the NSA rebroadcast! https://vimeo.com/258884090 Here's the true story about Leo Wanta. It's up to all patriots to spread the word about Leo Wanta and what he just said on this program. For some reason, Alex Jones told everybody Leo Wanta was as "real as the Easter Bunny" but hopefully Alex will now do the right thing and tell the truth about this new patriot Trillionaire! We got a good guy for once with trillions of dollars! https://vimeo.com/258901535 If you wonder why the US has bad relations now with England and Germany and now Trump's first state visit will be by France, THIS is the reason! France has always been our greatest ally back to the days of George Washington. They helped us win our Independence. France and the United States have a very special treaty and this treaty came into play in the recovery of these Wanta funds! France once again came to our aid! England isn't doing anything for us except they always seem to be running the security (Las Vegas, Orlando) when a false flag goes down! It seems England never got over losing to us in 1776 and still wants to be our master! Tom Heneghan wanted this song dedicated to his friends in France! A great revolutionary song hated by tyrants! Vive La France! Mireille Mathieu singing La Marseillaise (with lyrics)
https://www.youtube.com/watch?v=SIxOl1EraXA LET US HOPE THAT THESE MATTERS ARE ON COURSE AND WILL ALSO COME ABOUT IN THE GENERAL SCHEME OF THINGS REGARDING RELEASES. PRESIDENT TRUMP IS A VERY INTELLIGENT INDIVIDUAL AND A MASTER OF CORPORATE POSITIONING. RELYING ON TRUTH AND A LOT OF PUBLICITY, HE HAS BROUGHT FORWARD THE UNITED STATES INTO A VERY GOOD POSITION IN RESPECT OF REBUILDING THE GUTTED MANUFACTURING INFRASTRUCTURE. OUR EFFORT IS ONE OF MANY THAT WILL HELP PROVIDE FOR THIS REBUILD, AND TRUMP'S MACHINATIONS HAVE LAID A FERTILE PATH FOR THIS TO HAPPEN AND MAKE IT SO. HIS REPATRIATION POLICY HAS MADE A HUGE DIFFERENCE WITH HIS FLAT 10% TAX LEVY AS OPPOSED TO 20%+ IN EUROPE. MUCH MONEY HAS ALREADY COME BACK TO THE USA TO HELP IN THE REBUILD. MULTI-NATIONALS ARE FILTERING BACK TO THE USA TO BEGIN THEIR OPERATIONS ANEW, AND HOPE IS COMING BACK TO THE LAND. FRANKLY, I AM JUST WAITING FOR TRUMP TO ANNOUNCE MAJOR INFRASTRUCTURE WORKS PROJECTS. THAT WILL BE THE VERY CLEAR SIGNAL TO ANYBODY THAT DOUBTS THAT THE DAM HAS BUSTED. THE BOTTOM LINE IS THAT WE ARE DEFINITELY LIVING IN THE MOST EXCITING TIMES SINCE I DON'T KNOW WHEN. WE ARE ABOUT TO REBUILD NATIONS AND OUR PLANET, AND THAT'S A VERY VERY COOL THING TO HAVE HAPPEN IN A LIFETIME. THINK OF ALL THE TECH THAT WILL COME OUT NOW. IN A FEW YEARS, WE WON'T RECOGNIZE OUR SURROUNDINGS AND GADGETS AND OTHER STUFF FROM OUR CURRENT PERSPECTIVE, BUT IT WILL COME AS SURELY AS A FISH BREATHES WATER. THE RV IS ANOTHER FORM OF RELEASE THAT TOO IS BEING PROCESSED. THIS ONE WILL DO MUCH FOR PROVIDING MANY THOUSANDS WITH SPENDABLE CASH THAT WILL IMMEDIATELY FILTER INTO THE COMMUNITIES AND START THAT REVIVAL. LITTLE AND MEDIUM SIZED PROJECTS WILL ABOUND. THIS RELEASE IS NOT ABSOLUTELY CRITICAL TO THE WHOLE GLOBAL THING, BUT IT IS A VITAL PART WHEN IT HAPPENS. WE ARE ABSOLUTELY GUARANTEED THAT THE OTHER MAJOR RELEASES OF THE BIG TRUST ACCOUNTS AND OTHERS THAT WERE DESTINED FOR THIS PURPOSE, WILL PROVIDE THE FUNDS NECESSARY FOR THE GLOBAL PROJECTS THROUGH MANY DIFFERENT ORGANIZATIONS THAT ARE POISED TO BEGIN THE WORK. SO WITH EVERYTHING GOING ON RIGHT NOW, WHO CAN DENY THAT THE NEW PARADIGM IS HERE? THERE ARE JUST TOO MANY THINGS HAPPENING AT THE SAME TIME TO HAVE DEEP STATE BE EFFECTIVE IN BLOCKING EVERYTHING, AND THIS MULTIPLICITY WAS DONE ON PURPOSE. RIGHT? COMMON SENSE. KNOWING THAT IT WILL HAPPEN, AND THAT THE FUNDS RELEASES ARE GUARANTEED, THIS IS REALLY A TIME FOR ALL OF US TO GET PREPARED. I KNOW THAT I HAVE CAUTIONED THIS MANY TIMES BEFORE, BUT THIS IS NOT A DRESS REHEARSAL LIKE MANY TIMES BEFORE. THE FIRST RELEASE THAT DIRECTLY AFFECTS OUR STATUS IS DONE, AND FUNDS ARE INEVITABLE AND WILL BE ARRIVING SHORTLY. THE GUARANTEE OF THIS TODAY WAS A HUGE BREATH OF FRESH AIR AND CLEARED THE COBWEBS. WHAT I AM VERY GRATEFUL FOR IS THE FACT THAT OUR EFFORT IS NOT THE ONLY ONE. THE MAJOR PROJECT FUNDING ENTITIES HAVE ALREADY BEEN ESTABLISHED, AND WE NOW WORK WITH A FEW OF THEM NOT ONLY JUST THE FIRST ONE AND MAINSTAY OF OUR OPERATIONS. THE OUTFLOW OF FUNDS FROM THESE ENTITIES IS TRULY REMARKABLE IN SIZE AND DURATION, AND MORE THAN SUFFICIENT TO DO ALL THE GLOBAL PROJECTS THAT CAN BE PRESENTED. OUR PROJECT INTAKE WILL BE STAFFED UP AND CONTINUE TO PROCESS THE PROJECTS AS THAT DEPARTMENT RESUMES FULL OPERATIONS. WE CAN EXPECT A HEALTHY THROUGHPUT. IN RESPECT OF THE FUNDING PROCESS IN PLACE NOW, IT WILL BE FURTHER STREAMLINED FOR SPECIAL CASES INVOLVING EMERGENCY MEASURES FOR CHILDREN AND SENIORS AND THEIR FAMILIES. OUR PRIMARY FOCUS HAS NEVER SHIFTED AND GETTING ATTENTION TO THE NEEDS OF THESE PEOPLE WILL BE THE PRIORITY OF OUR OPERATIONS AT ALL TIMES. WE HAVE TO KEEP THEM ALIVE, HEALTHY AND GIVE THEM HOPE AND AN EDUCATION. THAT'S ALL THEY NEED TO SHINE. I LIKE THE IDEA OF A SHINY FUTURE. OVER THE LAST FIVE YEARS, IT HAS BEEN A DIFFICULT TIME, GETTING MORE AND MORE DIFFICULT ESPECIALLY ON THE SURVIVAL FRONT AS WE NEARED THE GOAL. WE HAVE MANAGED TO SCRAPE BY JUST DANGLING BY A THREAD BUT WE MADE IT. THE SIMILARITIES I HAVE SEEN BETWEEN OUR EFFORT AND OTHER EFFORTS BORE STRIKING RESEMBLANCE TO EACH OTHER IN TERMS OF DELAYS AND BLOCKAGES. WE HAVE EXPERIENCED THE ATTENTION OF DEEP STATE AND THEIR CONTINUOUS MACHINATIONS IN PREVENTING FUNDS FROM BEING RELEASED, SO WHEN I SEE CLEAR EXAMPLES IN THE NEWS OR FROM FRIENDS AND ASSOCIATES, I JUST STORE THE INFORMATION AND DO NOT GET EXCITED SINCE I KNOW THE PATTERN. THAT KINDA CIRCLES BACK TO TRUMP AND THE ATTEMPTS TO GET RID OF HIM. BOY TALK ABOUT VITRIOL THINLY DISGUISED FOR PUBLIC CONSUMPTION. THE TRUTH ALWAYS COMES OUT REGARDLESS OVER TIME AND THE BASHING HE RECEIVED IS BECOMING VERY CLEAR NOW. I LOOKED AT A LINK THAT PUT A LOT OF INFO TOGETHER JUST LIKE THE SMOKING GUN OF THE VAPORIZED CORE OF BUILDING 6 DURING THE 9/11 EVENT. https://www.youtube.com/watch?v=a4FkO5ry1uo HERE IS SOME INFO THAT IS COMING OUT JUST NOW IN RESPECT OF THE ATTEMPTS TO GET RID OF HIM BY ANY MEANS. HE IS STILL STANDING BECAUSE IT IS IMPOSSIBLE TO SUBROGATE TRUTH FOR LONG. HERE ARE EXCERPTS: All Roads Lead to Clinton Crime Family: All 4 Initiators of Trump Collusion Probe Were Paid by Hillary or Donors to Clinton Foundation
March 6, 2018 by Jim Hoft On Monday The Hill reported that Alexander Downer is a former Clinton associate.
The Deep State FBI didn't tell congress that the Australian who initiated the Russia probe is connected to the Clintons. Today it is clear that all of the Trump-Russian collusion propaganda was tied to the Deep State and Clinton Crime Family: 1. The anti-Trump dossier was bought and paid for by Hillary Clinton and the DNC
2. Hillary's crooked confidant, Sidney Blumenthal, was a source for Christopher Steele's anti-Trump dossier.
3. Bill's crooked friend Alexander Downer was source for the bar room discussions with George Papadopoulos that was fed to the Deep State FBI.
4. We now know ALL FOUR initiators of the Trump-Russia Collusion investigation were paid by Hillary Clinton or were donors to the Clinton Foundation. John Solomon: We now know ALL 4 inititiators of the Trump-Russia Collusion investigation were paid by Hillary Clinton or were donors to the Clinton Foundation. The last we just found out is the Australian foreign minister who the FBI claims tipped them off, gave $25M to Clintons. http://thegatewaypundit.com/2018/03/roads-lead-clinton-crime-family-4-initiators-trump-collusion-probe-paid-hillary-donors-clinton-foundation/ SURPRISE SURPRISE. GEE WHIZ HOW SHOCKING. THERE SHOULD BE A LAW. HEY, THERE IS…WONDER WHAT WILL COME NEXT FOR THE CLINTONS NOW THAT SO MUCH IS BEING BROUGHT OUT INTO THE OPEN. WILL BILL SURVIVE HIS NEXT HAIRCUT? WILL HILLARY BE ABLE TO BUY MAKEUP? FILM AT SOME POINT. THE CONGRESS IN BEIJING HAS RESULTED IN OTHER DECISIONS THAT WILL BE IMPLEMENTED SHORTLY AND I UNDERSTAND THAT THEY TOO HAVE A BEARING ON THE RV RELEASE PROCESS AS WELL AS OTHER DIRECTIONS. TOGETHER WITH THE INTERNAL RELEASES THAT HAVE HAPPENED INSIDE THE FAMILY STRUCTURE, THIS ALL TIES TOGETHER INTO THE REST OF THE GLOBAL UNDERTAKINGS I SEE OUT THERE, AND THIS BODES WELL FOR EVERYBODY. SO WITH THAT BRIGHT LIGHT FIRMLY SHINING, LET'S GET PREPARED NOW AND GET AWAY FROM THE NEGATIVE STUFF THAT HAS SURROUNDED THIS OVERLY LONG PROCESS WE HAVE ENDURED. MUCH THANKS EVERYBODY, YOU HAVE BEEN OUR SALVATION IN SO MANY CASES IT IS HARD TO IMAGINE SURVIVING OTHERWISE. YOU ARE THE ONES THAT HAVE MADE THE DIFFERENCE FOR US. MUCH LOVE AND GOD BLESS. LOVE AND LIGHT
IN OUR SERVICE
ZAP


"GOD IS; I AM; WE ARE"
"BE GOOD, BE LEGAL, TELL TRUTH"
MARCH 7, 2018
COPYRIGHT ZAP 2013-2018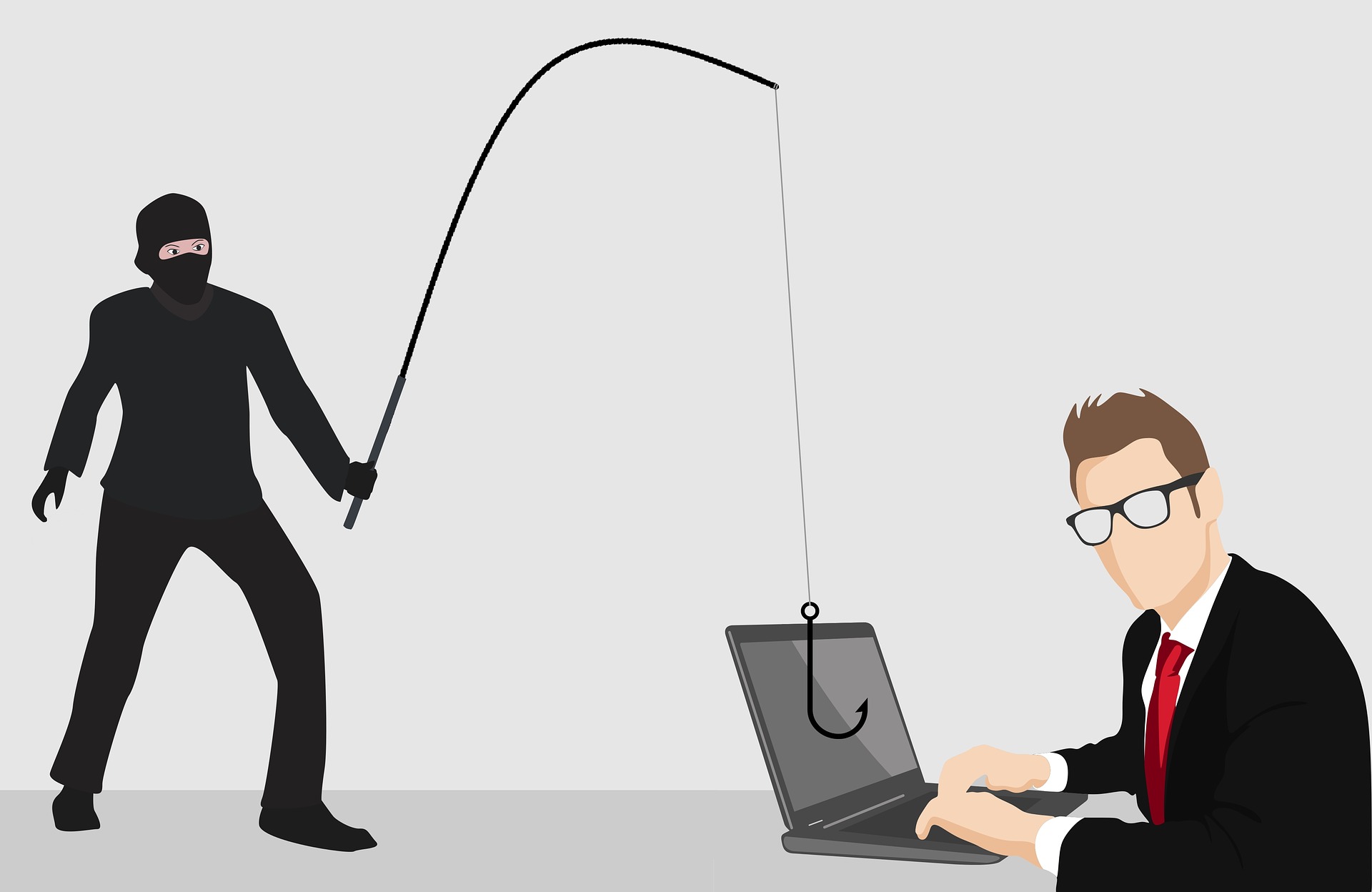 Contributions Thank you for your support as we do our best to keep you up to date. We couldn't do this Without Your Help.!!! Pleas go to Paypal.com using the account address: goneforthfornow@gmail.com to support the cause. Please remember to click friends and family when sending. If you are not a member of paypal and sending a donation please send an e-mail to goneforthfornow@gmail.com so we can log you in and send you a Thank You. We appreciate all the help you continue to provide in keeping food on people's tables, medical needs met, computers running and shelter .
With Much Gratitude and Appreciation, Susan
Love and Kisses,
"The Office of Poofness"
ZAP, Susan and Staff


===== --hobie

Thanks to: http://www.rumormillnews.com

What is clear to me is that you are a liar and a fraud and not a very good or imaginative one at that.
*****************
Trust but Verify --- R Reagan
"Rejoice always, pray without ceasing, in everything give thanks; for this is the will of God in Christ Jesus for you."1 Thessalonians 5:14–18 
Super Moderator





Posts

: 27225

---

Join date

: 2011-08-09


Age

: 21


Location

: Umm right here!



He's beginning to sound desperate. I can only assume that negative publicity like this is working. Keep up the good work Purps!
*****************
 "Scum" - Sue Winters
VIP Member





Posts

: 1526

---

Join date

: 2016-04-08


Location

: This other Eden



Dear Jerky
If we here on Out Of Mind & Dinar Daily have had a hand in diminishing the flow of donations to your Paypal that is fantastic but I think you give us "naysayers" too much credit.

You fail to even consider that you have accomplished this all by yourself (classic narcissistic trait) with your constant lies and bullshit stories that you have repeated literally word for word for over 5 years as Zap. Even the gullible little ol' ladies from RMN and the love and light crowd see through you and no longer jump to help you! Not to mention almost ALL the bloggers that used to carry the Poof reports want NOTHING to do with you and no longer post your Zap crap lies any longer!

So this "prickly matter" you have to deal with belongs to you and your group of liars as you have done this all to yourselves! If you were on the up and up why not provide REAL documentation to prove to us naysayers what a truthful humanitarian you really are?  You sure jumped on sending the Tara Tailfeather's pics to William as proof that at least one of your imaginary special friends was real. How horrific for her family to learn of how Tara was treated posthumously by the likes of you and that group of paramedics at the scene. Cutting hair from a dead Indian girl's corpse might also have helped to sully your reputation don't you think?

As for you being legal... those that "interviewed you" were doing so on the Tailfeathers mess you created by the urging of her family. And yes we all know that conning the gullible to donate to you is not illegal. Asking them to hit the friends & family button is a loop hole that ALL of you donation whores fancy and though unethical is not illegal. Now the avoidance of taxes is. Good luck with that once this bites you in the ass... and it will.

So Jerky I challenge you to provide PROOF that Mary exists and that she is in fact in a hotel in Texas being cared for by her sister waiting for a bone marrow transplant as you say. Hotel bill receipts, O2 tank delivery receipts, ANY receipts will do. Put up or shut up you con artist!!! Prove us wrong...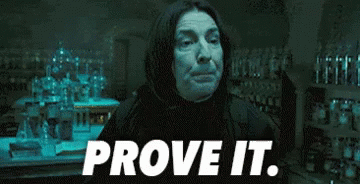 you bet Ethel! we will never stop until this asswipe is shut down
GURU HUNTER





Posts

: 20038

---

Join date

: 2012-04-10



Great Response to JERZY the JERKY!  Every time I think of the Tara TailFeathers situation, I get so sick to my stomach.  What a slime ball to exploit that tragedy to get money for himself. 
Admin





Posts

: 37391

---

Join date

: 2011-08-09



Maybe it's time for ZAP to get a fatal disease, of better yet poisoned by an evil cabal hit man. Then he can come back as someone else.
*****************
Trust but Verify --- R Reagan
"Rejoice always, pray without ceasing, in everything give thanks; for this is the will of God in Christ Jesus for you."1 Thessalonians 5:14–18 
Super Moderator





Posts

: 27225

---

Join date

: 2011-08-09


Age

: 21


Location

: Umm right here!



LOL I think they already got this in the works with the parts by "DJ" on their Sunday edition of weekly bs. Who is DJ??? Zap's alter ego? or maybe Susan? ahahahaha
---
Permissions in this forum:
You
cannot
reply to topics in this forum