(Notes by Adept1)

TNT Call 5-March-2018

Replay: 641.715.0623, PIN CODE 409029#
AUDIO REPLAY LINK
RayRen: Good afternoon, TNT super-fantastic family! This is Marvelous Monday, March 5, 2018, with yours truly RayRat98 here, along with…
Tony: Goood morning, TNT!

RayRen: We sent you an update on Saturday:
The approved budget is being shown on Iraqi TV indicating payments being enabled to all employees. Payment for the Kurds will commence on Sunday.
The budget is expected to appear in the Gazette on today! What next? Rate increase, of course.
The HCL and Article 140 will soon be referred to in the past tense.

Sunday's update:
Iraq's 2018 Federal Budget receives Parliamentary Approval and becomes Law. The budget sets out measures to control public spending, encourage investment and support job creation across Iraq.
Tony: This morning's information went out via a tweet from the Iraqi government. The Budget passed without the Kurds, and once it went through they agreed to add a billion dollars and to pay the Peshmurga. So in actual dinars, the Kurds are getting close to 17%. Everyone is happy and they are paying out today. According to the schedule, people/groups are being paid hour by hour, so they can look up exactly then they will get paid. Iraq has 15 days for Abadi to sign it, and three more days to put the Budget into the Gazette. My understanding is that they will do it immediately so that they can get on with the RI/RV. That was supposed to happen over the weekend, but there were small delays. They are redoing everything today, including the vote, it will go to the Gazette on Wednesday and hopefully we will all be at the bank by Friday. That is what makes sense to me.
We were supposed to get the 800 numbers on Saturday; however, my banking sources said that we should be in the banks today. However, I don't have the NDA that I was supposed to get on Saturday, and I haven't received the 800 numbers that I was supposed to get last night. 
Judge's email/phone:  ksd_murguia_chambers@ksd.uscourts.gov  913-735-2340 DA's email/phone:  Scott.Rask@usdoj.gov   913-551-6730 However, they are meeting and discussing what they want to do by Friday. Let's see what happens after the meeting. We won't be advised until after our call is completed, as usual. There do seem to be last-minute changes in the plans, and that's how it's supposed to be in the end: confusion, comments, complaints and suggestions, and they are listening to it all. Your questions are important. I will tell you one thing: years ago you asked me questions and I gave you solutions, then they changed the rules of the game. They may well do that now if we come up with something they didn't think about. So be careful what you ask about!
Questions from the TNT forum
Q: You say there is a contract Dinar rate of $28.50 per dinar with an NDA, for the ones holding the least amount. If we don't want an NDA we will get Market rate. Is there any other rate we can negotiate for between the two rates, without and NDA?
A: Yes, you can negotiate the current rate by watching Forex, waiting for it to go up, and taking that rate. This is a standard answer for 7.9 million people. The other 100K people know you have options I don't' have to explain here any more. The more you have, the more you have to talk about when you get this.
What advantage is a trust to the grantor, if the grantor no longer owns the asset and cannot access it? So what is the advantage of putting one's exchange money into a skeleton trust, other than to the bank if you make them trustees?
A: There are some things you don't understand about trusts. You need to think about WHY you want a trust, and WHO you will put in charge of it.
Q: With the Budget being passed and the Kurds have their 17%, what else could be the hold up of the RV not occurring? Are certain banks still unprepared for this event? If so, which banks and what are there roadblocks/obstacles?
A: I think Iraq is happy and ready to go. On Saturday they got some new rates; I did not get any confirmation, though, and this morning I forgot to ask. I don't think we have to wait for anything at all in Iraq. The banks here are still working out a few logistical details, and also contemplating a few last-minute changes that need to be finalized before going into action. Because things didn't work out over the weekend, they do have to change some dates and times, but I believe those will be resolved by this afternoon. They may have to expand the branches where people can exchange. Right now, no one is on standby or being sequestered – some bank employees don't even know about this yet.
Q: Can't remember if you covered this, but can someone with Zim less than 100 Trillion, i.e. one 50 Trillion note?
A: Yes.
Q: Will Zim given away before the RV count against eh one billion dollar limit?
Tony: It counts towards whomever you gave it to, because you gave it away! Remember, some of these details may still change, and the word has not trickled down to everyone. That is part of the logistics they are working on today.
RayRen: I'm not giving away any currency that I didn't plan to give away from the start — not until I know these details. Wait and find out exactly what is going to happen, and then you can make your move.
Tony: Make sure you have a Plan A, B and C. If I think that I am going to give some currency away, and I have my notarized gifting letter ready, I am not going to give it to them until I find out all the rules. Protect yourself both ways re: gift tax. I had all my letters notarized three years ago. They are trying to figure out how to do this, and they are constantly changing their minds up until the day this thing goes live. All we need is a plan for each way they might do it. I have had time to think about it, and I don't have to be in a panic when it happens because I AM READY.
RayRen: Think about this: YOU don't give to people, you give to charities, and they give to people. Work out your plans under this concept. Be patient, wait and learn. The bottom line is don't give to people, and let them give to people. That is the utopian way to go about it.
Q: Have you gotten any info. on the NDA itself? Is it to be posted before the 1-800 numbers or do we take it from the bankers to our own lawyer?
A: No.
Q: If you have ten 100 trillion Zim notes but only 100,000 Dinar, have you heard if the banks will still offer the contract rate for the dinar?
A: Contract rate is based on the amount of dinar, probably.
Q: If kids combine with dad to buy currency and they are not on the receipt, is that a problem?
A: Draw up an affidavit that explains the circumstances.
Q: We have heard that many cards have been used with higher rates in Iraq and abroad. Are these higher rates the norm or the exception? If the norm how does the market place of Iraq operate? It would be like a Wells Fargo card having a more valuable US dollar on its card than a Chase bank on its card correct?
A: I want to know how they're doing it, too. People are still being paid on their cards, and prices continue to go down by a small amount per day. They are doing it electronically, not by handing out money in the streets. The rate of $3.71 only comes into play overseas. Our guy over here has $3.71 on his card and can go to the ATM and pull out cash at that rate. Our guys in Iraq say that on Saturday the rate was over $4 and on Sunday over $5. Today they expect it to be higher yet, because everyone thought we were going to the bank today. That doesn't mean everyone in Iraq has that rate; they pay out in levels by position. That's how they've been changing the rates on their cards, not everyone/ everyday. They do it over 5-6 days at a time by the time it gets down to the guy in the street. This is the third or fourth time this has happened, so now we know the pattern of how they change rates on the cards.
Q: if you go for contract rate then decide you don't want to sign NDA will you be sent to back of line again or can we exchange for regular rate?
A: If you are making the decision at your appointment, I would think so. If you have less than a million dollar's worth at the international rate, and you don't take the contract rate, then you are no longer appropriate to exchange with a wealth manager, and the WM will probably send you back to the teller line.
Q: My siblings and I have pooled our money over the years to purchase foreign currency. We don't all live in the same district. How do we exchange when we had. Always planned to go together??
A: Most currency can be divided; if you hope to get a higher rate because you have more, then treat it like a lottery ticket. Go to the bank, say "this is what I want to do" and they'll tell you if you can or cannot do it that way.
Q: Any suggestions to insure for larger accounts than normal?
A: They have special accounts for higher deposits, and I'm sure the bank will help you with that.
Q: After the waiting period do you or Tony know what vehicle will be used to notified us when we will be able to exchange additional ZIM currency?
A: That is between you and your private banker or wealth manager; everyone will be different.
Q: NDA signed and received contract rate. Then go on and do Pay It Forward and stamp receipt with TNT Super-fantastic. Some one figures out that you have received money from Dinar Exchange. Have I now violated the NDA?
A: No, because you haven't told anyone the rate, amount, or process. There are up to eight million people exchanging and possibly paying it forward.
Q: If the Zim is being exchanged as a bond, will it be taxed?
A: I don't think anyone on this call has the 8 x 11 bond; that will be exchanged in Greece and probably will be taxed. The currency is being exchanged in other countries, and will not be taxed.
Q: Is the exchange ceiling a billion dinar or a billion dollars?
A: A billion US dollars. And this is not set in stone – there are 5-7 committees meeting right now to settle that. We will do a call when we get an NDA so we can go through it. They want us to publish it, and hopefully publish on their own site as well. When we get the 800 numbers, we will have a call that goes over the final process, if we can.
Q: Do we have to wait for Article 8?
Tony: I don't.
Q: I haven't heard much on the "Oil Credits" that use to be mentioned especially in regards to the contract rates. Are they still out there or have they been reduced? Could their possible removal be why the Dinar contract rates have been reduced (the 10million limit)?
A: Nope, that has nothing to do with our exchange now.
Q: Is there any info on whether The Exchange will be a tax-free event for exchanges in Canada at a Canadian bank?
A: I think so. I think the tax treaties cover all countries, so it should be tax-free.
Q: Do we have to exchange all currency types at one bank or exchange center?
A: I don't think so, but when you call the 800 numbers, you have to tell them all you have. They would prefer you go to one appointment, but I think you can split it up.
Questions from live callers
865/404: Based on all the intel, how safe is it to say we are in the calm before the storm?
Tony: I do think we are in the last few minutes on how to roll this out. ON Friday's call, at least one state asked permission to put the 800 numbers out on Friday, and heard No, because not everyone was ready; they were told to wait a few days.
Caller: Are the guidelines internal or are they available for the public to see?
Tony: Let me tell you the process: the committees meet a couple of times per week. They get stuff from Washington, the IMF and another source. The committees discuss everything, and come up with what they want to do, and why. Then they tell us to put it out on the call, and as we're discussing it, they take feedback to the committees, and defend their decisions or reasoning, or change their minds in response to what they hear on the calls or see on the boards. They take information from many sources. They will give the 800 numbers to 17 people, and only five are 'dinar gurus'. This is different frm what they were intending to do two weeks ago – we told them that their original plan would cause a shit storm, and they changed the process. They also reassured us that what we agreed in the #wearethepeople campaign is still in place. They are going through a lot of stress and confusion as well. I wish we could be more involved, but I do know that some of our questions and concerned do get passed on.
Last week, they were put on a gag order; this week it ends.
There are seven committees – five work with logistics, and two work with the IMF and the International Settlement Bank.
972 caller: You said that if you are transferring money into a trust, there is a cap of 50,000,000 dollars before it creates a tax event? Is that correct?
Tony: I believe that is the case; after that it is taxable.
Caller: When we call the 800 numbers, will they give us a rate? [No.]
Tony: As for the Zim, they submitted that you can exchange one 100T note now, and ten x 100T as a lifetime cap. A banker told me yesterday that you could exchange the rest over 25 years; however, the committee says otherwise. We'll have to wait and see how that shakes out. I did get a message from Texas that they were told that new procedures are coming out, but that they would not receive the new information until April 1st! Everyone else is saying March.
Caller: If you have 100,000 dinar and go to the teller, wouldn't they give you a cashier's check rather than opening an account?
Tony: That would make sense, but we just don't know yet.
RayRen: If I were a bank, I would make you open an account and make you deposit it, because they can't be sure the currency is good, and need a couple days to verify it.
Tony: The foundation bank is Wells Fargo. All the other banks had an opportunity to be the foundation bank, but they backed out because they didn't want to exchange every single person. WF said they would do it, if they can move on anyone they don't like within 30 days. But they do have to exchange those people and give them accounts for at least 30 days.
760 caller: So… potentially a ten-year NDA for dinar only… that changed a lot of moving parts for me. The NDA is a legal document, and we have to declare on the phone how much we hold, will we have to exchange all that at one time (because of the NDA) or can we withhold anything non-dinar, even if that is covered by the NDA?
Tony: There was always going to be an NDA to get a contract rate. The only difference what that YOUR NDA was to be four pages, for 90 days. MY NDA was 44 pages long and for 15 years. The NDA today is 12 pages, with three pages of definition, four pages for signatures, and the rest is the NDA, and now it is for ten years. Although you have to sign it to get the contract rate for the dinar, the NDA covers all the currencies. That doesn't mean you have to exchange all your holdings at that time. They are making their decision on how much dinar you get the contract rate for based on how much currency you have – in all your currencies. Just exchange your dinar and schedule a further appointment the next week for the other currencies. That's what I would do.
Caller: Do you see the dong floating up within 90 days? Will it stabilize or come down?
Tony: I see the dinar and the dong going up within two weeks. They put a 5% daily cap on the dinar going up and also going down. I haven't heard about a cap on the dong. For tne years, the dong was coming out at 47 cents. For it suddenly to jump to $1.47, $1.90, all the way up to four dollars… I can't see that happening, but if it does I'll be ecstatic. If it comes out at $.147, and I can see it going up 50-60 cents quite quickly. When it starts to fall, it will fall fast. However, there is a starting and an ending point for dong and dinar. So you need to watch Forex closely, and get your exchange done when it's about $2. That's what I would do.

Caller: If we have the opportunity to negotiate in that first appointment, and let's say we negotiate two dollars on dong… is that a reasonable rate to exchange and be done? Is it a smart move to negotiate where it should end up, and then call it a day?
Tony: If I know that for a fact, I want to talk to the bank about how much I have, how long I am willing to leave it, and how that will benefit both of us. I'll negotiate from there. I don't need to have the highest available rate, I want something I'll be comfortable with for both of us. What 'they' are saying is that negotiation will apply mostly to the fees and perks, not for the rate(s). For most of you, it's not worth negotiating the fees, and you won't be able to negotiate the rate unless you have LOTS of currency. I am not giving you a limit, but anyone going to the teller or private banker [that is, under ten million dollars worth] won't be able to negotiate. You won't have the clout.
Evidently, the NDA has changed, and now it is one to five years rather than ten years. The daily shift in dinar value will be 5%. The dong should be 47 to 71 cents according to the IMF. I don't know where the $1.47 to $1.97 comes from. There used to be contract rates for the dong, and those were higher than this. So I think someone has confused the rates for the dong, but I have been told there are no more contract rates for the dong. If you have enough currency, then you can negotiate fees with the wealth manager.
RayRen: The NDA is still ten years. The 1-5 years is the timeframe on the dong going up from 47 to 71 cents. I think.
Tony: The people who wrote this NDA wrote it in hopes that you would not sign it – that's the purpose, to discourage you from taking the contract rate. They said they wouldn't sign it themselves, but on Friday they were told THEY would have to sign it themselves.
740 caller: Concerning the NDA – what is its purpose? I hear it is mandatory for me and my family, but I don't care about the contract rate.
Tony: For you NOT to tell anyone you got a better rate than Forex put out. Maybe you wouldn't tell anyone, but they want to be sure. My NDA says I cannot be on talk shows, write a book, etc. The old one just said that you cannot talk about the rates/amounts. If you told family members about the fact of the RV, but not the rates, then you should be okay. The only ones needing to it are those getting the contract rates. The NDA is only mandatory if you plan to ask for the contract rate.
312 caller: How final is this final plan going to be? Can they change it mid-process?
Tony: When they give us the NDA and tell us to post it (or send people to their site) then you know it's the NDA, and that's final. When we go to the 800 numbers and tell us to have people call those numbers, we will ask if there are any changes – if there is anything we need to tell you all before you go to the bank. Are the rates the same? Is the process still the same? Is there anything that will make this smoother for both sides? If there are any changes, that is why you signed up with TNT: we will tweet it out, do a call, etc. They can change this at any time, as they realize any mistakes, or as money comes in too quickly, then yes they might make changes to keep the process and economy moving along smoothly. You only have to do your exchange once, and never have to worry about the process any longer because you'll have a wealth manager or private banker to talk to whenever you choose. Their only real concern is what might happen in Texas!
Closing Statement (Sunny)
Tony: . . .We are waiting for the NDA, which I'm hoping I do get today. Waiting for the 800 3's so we can get this party started. Re-voted over in Iraq to pass the budget giving the Kurd's the 17%. Don't know if it will be in the Gazette on Wed. Iraq has paid out their people today, already said everything is retro. Is that enough we can get this party started tomorrow. Again having their meeting discussing the logistics of this whole thing. We should be ready to go. Anything else we get, we sent out a tweet and do another call. Budget done, agree upon. Banks ready to go; put out memo's; told their people last Thursday dn it didn't. We should go by the end of the week. Everybody is pushing. By the end of the week, Friday night. Let's hope it goes. If I have to come back on Wed., I will. I don't want to. I don't want to. If we have to I am here till the end.
RayRen played I Believe: https://www.youtube.com/watch?v=9DYrqOUKLtA

Ssmith

GURU HUNTER





Posts

: 20038

---

Join date

: 2012-04-10



So once again we are watching Tony make excuses for why his lies did not come to pass, and once again we see his faithful buying it hook, line, and sinker.
*****************
Trust but Verify --- R Reagan
"Rejoice always, pray without ceasing, in everything give thanks; for this is the will of God in Christ Jesus for you."1 Thessalonians 5:14–18 

Kevind53

Super Moderator





Posts

: 27225

---

Join date

: 2011-08-09


Age

: 21


Location

: Umm right here!



I dont know what the current legal precedent is for selling snake oil, or phony products, or how it might relate to the continuous lies that these sociopath brothers spew out.  What amazes me is that people believe them.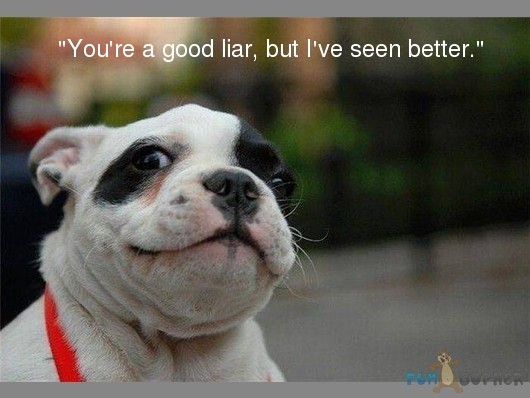 Mission1st

VIP Member





Posts

: 334

---

Join date

: 2016-07-22


Age

: 62


Location

: Texas



---
Permissions in this forum:
You
cannot
reply to topics in this forum