POOFness for MAR 4: LOVE WILL PREVAIL
Posted By: hobie [Send E-Mail]
Date: Sunday, 4-Mar-2018 20:24:13
Hi, folks - Received via e-mail: =====

Subject: LOVE WILL PREVAIL
From: "The Office of Poofness" <2goforth@humanus.ca>
Date: Sun, March 4, 2018 8:07 pm LOVE WILL PREVAIL
Maher Zain https://www.youtube.com/watch?v=eoMJJCVBCgo

POOF SAID

Greetings and Salutations, There is a string of change in the air and a sensible message of hope for those who are aware of the complexity of it all. The message that is most determinant is that a focus has been put on finalizing the end game for the RV, for the PPs and for the management of the noodling that has been going on. There is a fast acting support system coming to the forefront soon and that group has in mind to complete all of this murky shenanigans as expeditiously as possible. Make no mistake, the cards are being played and the stakes are quite high. The efforts of all of you are congruent and essential to the work ahead. The effort of the movers and shakers is on-going....P...

SUSAN SAYS Dear Community, I am unavailable today and the update on the PP's remains the same as last weeks news. Namaste, Susan Below DJ continues his discussion
------------------------------------------------------------------------------------

Good Evening, The past couple of weeks have been quite a ride haven't they? The news keeps rolling in from various sources all seemingly indicating the currency exchanges have started. Last weds starting at 1 pm. EST through 3 pm, it was reported that the Chinese Families were being paid out, which was a prerequisite for the public to begin. It was said that all the countries have settled up, also had to be done first. Some group leaders for the admiral stated they had received their invitations for Reno. I could give you a half dozen other reports and scenarios that have played out and It has all been great news !! Now here we are Sunday night and there is nothing I could sink my teeth in for validation that anything is any different. Monday, Tuesday is on again, they say. Watching this scenario play out for the past eight years of the Monday-Tuesday thing one has to make certain observations and ask questions. First, who benefits from constantly prolonging the start dates and secondly, why? We have all heard the quote "For evil to prevail all that needs to be done is for good people to do nothing " Every week the same pattern plays out all this good news and events take place that state a plausibility of why it didn't happen the week before but this week will be different. So we sit on our hands and do nothing expecting the release. We are playing into the hand of bad guys. This constant next week 'hopium' stops the masses from otherwise rising up. How many of us have found ourselves in a financial crisis because "hey, next week we will be made whole?" By keeping us pacified with excuses and plausibility's enables our survival instincts and feeds into the Cabal Agenda. That answers the who and why but doesn't answer what to do . It's ok to hope, just don't let a maybe dictate your security. We do this for others and humanity but make sure you take all this Intel with a grain of salt until we see something a little more concrete. Spend time on detailing out your projects. One thing for certain is that the bulk of these funds are designated for projects and I doubt you will get a 'concept' funded. Get active, do not sit idle. Being idle only feeds into their agenda. Donate what you can when you can. Donate your time, donate your wisdom, your education, money, a building for forums, labor to someone who needs help, whatever, just get involved. This is a worldwide event so it only makes sense that global issues are involved. What we see and hear about as to delays is so minor in comparison to the real issues being solved, debated and cured on a global scale in order for funds to be deployed. You will never know those conditions. Make no mistake, political agendas and arenas control this. I debated with myself to pass on information I have been privileged to receive but saw no benefits to those receiving it other than confuse the matter even further. Know that compromises have been made and all is going forward as hoped. Still more to do but the big problems have sorted themselves out. Prepare for the future, it is upon you. Your choice: be part of the problem or part of the cure . DJ
‌


ZAP SAYS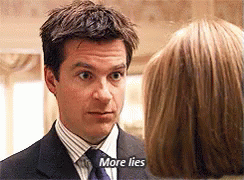 HI ALL THE WORK CONTINUES AND ALL THE NECESSARY PREPARATIONS TO BEGIN OPERATIONS ARE IN FULL MOTION. OVER THE LAST DAYS, I HAVE BEEN IN CONTACT WITH THE ELDERS AND THE ROYALS THAT ARE PERFORMING THIS TRANSITION, AND I HAVE LEARNED OF THE MORE PRECISE STEPS THAT ARE BEING CARRIED OUT PRIOR TO THE MAJOR ANNOUNCEMENTS. THESE ANNOUNCEMENTS WILL BE MORE PUBLIC AS OPPOSED TO DONALD TRUMP'S REQUEST FOR AMENDMENTS TO THE PARIS ACCORD, WHICH WERE DONE AND WHICH HE SIGNED A WHILE AGO. THERE WAS NO ANNOUNCEMENT AND FEW KNEW ABOUT IT. RIGHT NOW IT DOES NOT MATTER AND THIS INFORMATION IS NOW PUBLIC KNOWLEDGE. BUT THAT KIND OF SECRECY HAS MARKED THIS TRANSITION TO THE POINT WHERE GURUS WERE REACHING FOR ANY INFORMATION, AND IF A RUMOR STARTED WITH SOMEBODY THAT WAS DOING THE WISHFUL THINKING BIT AND PUT IT OUT, IT VERY QUICKLY (BY THE SECOND OR THIRD ITERATION) BECAME GOSPEL AND FODDER FOR THE GURUS. IT TRULY IS EXTRAORDINARY THE AMOUNT OF "STUFF" THAT HAS BEEN GENERATED AND PASSED ON AS THE TRUTH. THOSE IN THE KNOW JUST GAVE A LITTLE SMILE AND KEPT ON WORKING ON THE REALITY AND DISREGARDED IT. THE MISDIRECTION SERVED GOOD PURPOSE AS IT INSULATED THE ACTUAL GOINGS ON AND KEPT THEM SAFE FROM PUBLIC DISSECTION SO THEY COULD GET IT DONE WITHOUT TOO MUCH FUSS. RIGHT NOW, PEOPLE WERE TO BE TRAVELLING TODAY TO DESTINATIONS TO BEGIN THE FORMAL RV PROCESS FOR THE PUBLIC SIDE, BUT THEY WERE TOLD TO STAND DOWN AS THERE WERE SOME OTHER THINGS THAT HAD TO BE DONE BEFORE THEY COULD MOVE FORWARD, SO WE DO HAVE A DELAY.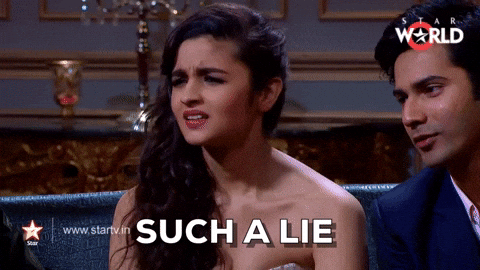 THIS IS SIMILAR TO OUR DELAYS ALTHOUGH NOT CONNECTED. IN OUR STUFF, IT IS A CONTINUOUS BATTLE WITH THE BANKERS THAT WISH TO KEEP THE FUNDS IN THEIR BANK AS LONG AS POSSIBLE SO THEY CAN MAKE AS MUCH AS POSSIBLE BEFORE THEY ARE FORCED TO LET GO. IT IS SIMILAR WITH THE RV AND THE RESET, BUT THE STAKES ARE MUCH HIGHER. LEADERS HAVE AND STILL ARE, BICKERING OVER WHO GETS HOW MUCH. THAT SEEMS TO BE ON THE DECLINE AS AGREEMENTS ARE STRUCK AND THE PROCESS MOVES FORWARD. IT IS ALWAYS THE CASE WITH LARGE TRANSACTIONS WHERE EVERYBODY AT THE HIGH LEVELS OF GOVERNMENT SCRAMBLES TO GET A PIECE OF THE PIE AT THE VERY LAST MINUTE, AND THEY ARE THE ONES THAT CAUSE DELAYS UNTIL THEY GET WHAT THEY WANT. THIS IS A TYPICAL HISTORICAL FACT, AND IT CARRIES ON TILL NOW. RIGHT NOW IN CHINA, THE CONGRESS IS COMING INTO SESSION IN BEIJING AND I FIGURE THINGS ARE ON HOLD UNTIL THE FIRST FEW DAYS OF THIS EVENT WHERE AGREEMENTS WILL BE RATIFIED AND SIGNED OFF ON. THE CONGRESS WILL CONTINUE BUT WITH THE IMPORTANT CONSENTS IN PLACE, THE RV AND RESET CAN MOVE FORWARD FROM THAT POINT. THAT IS AS CLOSE AS I CAN GET ON A GUESSTIMATE TO SOME SORT OF SCHEDULE THAT WOULD WORK, NOT SOME ARBITRARY SCHEDULE DREAMED UP BY SOMEBODY THAT HAS KNOWLEDGE OF THE STATE OF SOME OFFICIAL'S HANGNAIL THAT MUST SIGN SOMETHING BEFORE THE PROCESS CAN MOVE FORWARD. REMEMBER THAT BESIDES CONVOLUTED REASONS OF COMPLICATED PROCESSES THAT HAVE TO BE FIXED UP BEFORE THINGS HAPPEN, THE MAJORITY OF THE TIME IT IS ALL DELAYED ONLY BECAUSE SOME HIGH MUCKY MUCK HAS NOT GOTTEN WHAT THEY THINK THEY DESERVE. OCCAM'S RAZOR AT WORK. BACK TO MY CONVERSATIONS WITH THE ROYALS AND ELDERS, THE TIME FOR PROJECT START IS NOT FAR NOW ON A GLOBAL BASIS, AND IT MAY BE THAT THE ANNOUNCEMENTS OF THIS PROCESS MAY BE AS QUIET AS TRUMP'S SIGNING OF THE ACCORD, BUT IT IS ALL AT THE READY AND SOME HYDRATION HAS ALREADY OCCURRED TO PREPARE FOR THIS NEXT PHASE OF THE PLAN. IT IS A HUGE TICKLE TO HEAR THESE THINGS IN PROGRESS, AND A THRILL TO KNOW THAT FINALLY WE WILL BE GETTING TO THE WORK AHEAD OF US ALL. WE HAVE STRUGGLED AND WAITED FOR MANY DECADES TO GET TO THIS POINT, AND IT IS HERE NOW.
A FEW DAY OR WEEKS OR MONTHS RIGHT NOW MAKE NO DIFFERENCE (OTHER THAN OBVIOUS SURVIVAL

AND STABILITY)





BECAUSE IT WILL HAPPEN. IT IS AS INEVITABLE AS THE RELEASE FOR DISTRIBUTION OF THE MAJOR FUNDS SITTING IN THE HOLDING ACCOUNTS AND ESCROWS AWAITING THEIR RELEASE. BUT THE TIME FOR THIS TO HAPPEN IS MEASURED IN HOURS AND DAYS, NOT WEEKS AND MONTHS. WITH THE FIRST WIRES COMING ALONG, THAT IS MORE THAN A CLEAR SIGN OF WHAT IS HAPPENING. AND THOSE FIRST WIRES SHOULD BE ARRIVING THIS COMING WEEK AS ALL THE (OVERLONG) COMPLIANCE IS PRETTY WELL OVER AND THE FUNDS ARE USABLE. SO THAT IS THE CURRENT SITUATION WE HAVE TO WORK IN WITHOUT GIVING OUT DETAILS THAT COULD COMPROMISE THE PROCESS. BESIDES, THE DETAILS, WHILE INTERESTING, HAVE NO REAL PURPOSE IN BEING TALKED ABOUT OTHER THAN AS BACKGROUND TO THE PROCESS TO MAKE IT UNDERSTANDABLE AS TO WHY THE DELAYS. THE BOTTOM LINE IS WHAT IS IMPORTANT, AND THAT IS THE ACTUAL RELEASE ITSELF AND THE USABILITY OF THE FUNDS. ONE OF THESE DAYS A BOOK SHOULD BE WRITTEN ABOUT THE DELAYS, THEIR REASONS, AND ALL THE OTHER THINGS THAT HAVE HAPPENED OVER TIME TO GET US TO THIS POINT. MAYBE A MOVIE? WHO KNOWS IF WE WILL EVER BE ALLOWED TO SPEAK DIRECTLY TO THIS STUFF BUT GIVEN ENOUGH TIME GOING BY, IT PROBABLY WILL BE ALLOWED WHEN IT DOES NOT MATTER ANY MORE. IN THE MEANTIME, WE KEEP OUR MOUTHS SHUT. ON ANOTHER TOPIC, THE ANKLE THAT BECAME A SMALL FOOTBALL AFTER I SLIPPED ON THE ICE, IS WAY DOWN AND I CAN HOBBLE REASONABLY WELL AFTER ONLY A COUPLE OF DAYS OF WORKING ON IT. THE FOLKS THAT HELPED DID SO WITH RADIONICS AND EFT (MUCH THANKS D.T. FOR THAT ONE – IT WORKED WELL). AT HOME, I DID WHAT I COULD WITH A WHOLE BUNCH OF HOMEOPATHIC HELP AND INSTEAD OF BEING LAID UP FOR A WEEK OR TWO, I AM GETTING BACK TO NORMAL REALLY FAST. AMAZING IN MY EXPERIENCE OF SEVERAL TWISTED ANKLES OVER THE YEARS. I CAN NOT WAIT TO GET OUR MED TECH OUT THAT CAN CURE SUCH CONDITIONS IN A MATTER OF MINUTES OR HOURS.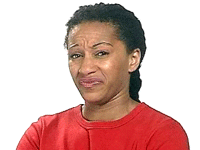 WHAT ABOUT ALL THE BAD GUYS OUT THERE AS WELL AS THE NAY SAYERS THAT LOVE TO POUND ON SOMETHING OTHER THAN SAND? THOSE GUYS ARE ALL ABOUT TO BE OUT OF A JOB, BUT WHAT TO DO WITH THEM OR FOR THEM? ARE THEY REALLY BAD GUYS OR IS THIS A TRANSIENT THING THAT CAN BE CHANGED? IN MY OPINION, JUST BECAUSE SOMEBODY STUMBLES AND LOSES THEIR WAY, DOES NOT MEAN THEY ARE LOST FOREVER. SOMETIMES WE ALL NEED A LITTLE HELP. WE HAVE TO SHOW A BETTER PATH AND THAT DEFINES THOSE OF US THAT CARE DEEPLY. THE PAIN WE HAVE IS A BLESSING FOR OTHERS BECAUSE AS FRIGHTENING AS IT MAY BE, THE PAIN MAKES US STRONGER AND OUR GREATEST GIFT IS BEING ABLE TO BEAR THEIR PAIN WITHOUT BREAKING AND KEEP SUPPORTING THEM. THIS GIFT COMES FROM THE GREATEST HUMAN POWER BESIDES LOVE: HOPE. IN TIME EVERYTHING CHANGES, AND HAVING THE PATIENCE TO WAIT AND BEAR IT WILL MAKE A MARKED DIFFERENCE. I TRUST IN THIS AND I AND MANY OTHERS KEEP ON GOING BASED ON THIS PREMISE. NO IT AIN'T EASY BUT IT IS EFFECTIVE AND DOES HAVE GOOD RESULT. OUR TEAMS ARE OF THIS MINDSET. THEY HAVE BORNE AS MUCH AS EACH IS ABLE TO, AND NONE HAVE FALLEN OR LEFT. WE ARE ALL BLESSED WITH THIS AMAZING TEAM OF GOOD HEARTS AND HIGHLY SKILLED PROFESSIONALS. THEY WILL MAKE ALL THE DIFFERENCE IN THE WORLD ONCE WE BEGIN OPERATIONS.

Enlarge this image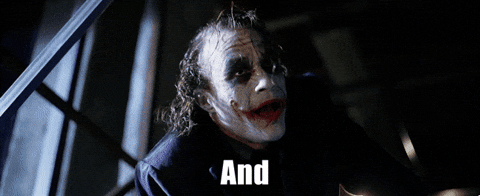 BY THE WAY, YOU CAN HELP KEEP OPERATIONAL STABILITY FOR A FEW MORE DAYS UNTIL THE FIRST FUNDS DO ARRIVE AS WE DESPERATELY NEED HELP IN KEEPING CELL PHONES ACTIVE, AND THE INTERNET PAID. WE DID GET THE SERVERS PAID SO EMAILS AND WEBSITE ARE OK, BUT ON THE OTHER END WE ARE ALL IN TATTERS. THE LANDLORDS CAN WAIT A FEW MORE DAYS, AND WE CAN ALL EAT CRACKERS BUT WE NEED COMMUNICATIONS AND TOMORROW IS A DEADLINE FOR SOME OF THESE SERVICES. WE HAVE KEPT STABILITY FOR THE OTHERS FOR FOOD, MEDICAL AND SHELTER BECAUSE OF YOU BUT WE CAN NOT BE BLIND AND OUT OF TOUCH RIGHT NOW. WE KEPT OUR WEBSITE, EMAILS AND SERVERS FUNCTIONING THANKS TO YOUR HELP, AND NOW THE LAST PART OF COMMUNICATIONS IS AGAIN DUE AND WE CAN NOT PUT MOST OF THOSE BILLS OFF – WE TRIED. SO YES PLEASE DO HELP ON THIS. PAST THIS, THERE WILL NO LONGER BE A NEED FOR SUCH HELP AS OUR FUNDS BEGIN THEIR PART OF THE WORK AND WE CAN PAY OUT ALL THE LITTLE NIGGLY BILLS THAT HAVE ACCUMULATED AND SET UP THE PROJECT FUNDING INFRASTRUCTURE. SO WITH THE CURRENT BOTTOM LINES WORKING IN OUR FAVOR NOW, THE TIMING FOR US GETTING TO WORK IS MEASURED IN DAYS AND WEEKS, NOT MONTHS AND YEARS AS I SAID. WE WILL BEGIN THIS WEEK FOR SURE, AND THE NEXT WEEKS WILL PROVE OUT ALL THE OTHER THINGS THAT WILL HAPPEN ON A GLOBAL BASIS. I REALLY THINK THAT THE LONG WAIT IS OVER DESPITE SO MANY FALSE STARTS – IT WAS GETTING VERY TIRING. I AM SURE IT HAD THE SAME EFFECT WITH ALL THE REQUESTS FOR HELP I HAVE PUT OUT NOT BY CHOICE BUT NECESSITY. EVEN IF NECESSARY IT GOT TO BE QUITE OLD AND ATTRACTED THE NAY SAYERS LIKE A BRIGHT LIGHT AT NIGHT ON A LAKE IN THE COUNTRY WHERE THERE ARE GAZILLIONS OF INSECTS. I THANK YOU, WE THANK YOU, AND SNUFFLES THANKS YOU. WE ARE SWAMPED WITH THE PREPARATORY WORK RIGHT NOW AND EXPECT TO GET TO WORK HERE IN THE NEXT DAYS. IT IS VERY EXCITING FOR US TO FINALLY HAVE RECEIVED MARCHING ORDERS AND A CLEAR PATH FOR US TO BEGIN WORK IN. GOD BLESS, WE LOVE YOU, AND BE READY. LOVE AND LIGHT
IN OUR SERVICE
ZAP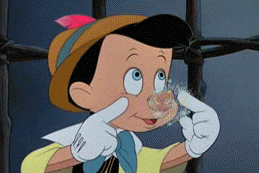 "GOD IS; I AM; WE ARE"
"BE GOOD, BE LEGAL, TELL TRUTH"
MARCH 4, 2018
COPYRIGHT ZAP 2013-2018


Contributions Thank you for your support as we do our best to keep you up to date. We couldn't do this without your Help. Please go to Paypal.com using the account address: goneforthfornow@gmail.com to support the cause. Please remember to click friends and family when sending. We're still struggling to keep the lights on and food on the table. Unfortunately, there was been a delay in sending thank you notes ..... do expect to receive your acknowledgement this week. Love and Kisses, 'The Office of Poofness" ZAP, Susan and Staff


===== --hobie

Thanks to: http://www.rumormillnews.com

*****************
Out Of Mind
www.oom2.com

Admin





Posts

: 5612

---

Join date

: 2011-08-16


Location

: Woodstock Nation



What a freaking lying beggar! What work does he have to do?  He is nothing but a begger  scam artist!!
GURU HUNTER





Posts

: 2881

---

Join date

: 2015-04-20



He needs to come up with some new lies ... His bullshite is past boring.
*****************
Trust but Verify --- R Reagan
"Rejoice always, pray without ceasing, in everything give thanks; for this is the will of God in Christ Jesus for you."1 Thessalonians 5:14–18 
Super Moderator





Posts

: 27225

---

Join date

: 2011-08-09


Age

: 21


Location

: Umm right here!



---
Permissions in this forum:
You
cannot
reply to topics in this forum