I am adding a date to archive..Tuesday, February 20, 2018
To All Hopeful Citizens in Dinarland: How are you makin it.
It's time.  The Nigerian Princesses have set sail for home.  The
Publishers have cleared The House.  And I've spent all the money I won
from the Lottery.  So, now . . .  It's Dinar Time.
All the 'gurus' have watched since the first of the year for the RV to
happen.  What we have all learned is that the revaluation of the Iraqi
Dinar has become the biggest political football in history.  And that is
why we are still waiting.
However, it appears that the time has come for Abadi to finally step up
to the plate.
Based on information I am receiving, we believe that the RV will
(should) take place within the next 2 weeks.  Great pressure is being
brought to bear to make this happen.  Everyone – including the people
who can make this happen – are tired of waiting for this to happen.  And
'they' are pushing.
So.  We are in a 2 week window.  Right now.
I know everyone is tired of this waiting game we have been caught in.
There is no one reading this update who is more tired of this than I
am.  I too, have hopes and dreams for my family that I am ready to move
to the reality stage.  I totally understand every single one of you who
are frustrated and discouraged.
But there is a very real reason why the RV has not happened years ago.
So, some history .
After the Trump Administration took office, several facts began to
surface with regard to the Iraqi Dinar.  One of the things that we
learned was the fact that Obama was never going to let it happen as long
as he was president.  We learned that half of Obama's cabinet wanted to
release the RV and the other half agreed with Valerie Jarrett, who did
not want anyone in the US to participate in this blessing.
Because she was Iranian, she wanted Iran to profit from its influence
and control of Iraq.  This is why Obama gave Iran 1.6 Billion in
different currencies, but not US Dollars.
So, between Maliki's regime and Valarie Jarrett's influence over Obama,
the previous eight years were a total waste of time from the RV
standpoint.  Now that Trump is in office, he very much wants this done,
but does not want Iran to benefit.
President Trump is working hard to get this done, because he knows many
of us are holding dinar, and wants to allow us to bless and grow the
economy of the USA.  You've probably heard the phrase . . . Make
American Great Again?
In addition, it is being rumored that Abadi has been trying to solicit
money from various countries, in return for Dinar.  But, some of that
money would go to him, and not Iraq.  If true, this may be the reason
Abadi has been dragging his feet on 'pushing the button'.  He could be
wanting to make one last attempt to feather his own nest a little better.
However, not only the Trump administration but these other countries as
well, are putting tremendous pressure on Abadi to get this done. . . .
Or Else!!!  Believe me when I tell you that great and very real pressure
is being put in place to force the issue.
In the event that we do not see this finished in the next 2 weeks –
don't despair.  They do not have to wait for another year.  This will
get gone – this year.  But none of us have any control or influence over
the people who have the power to get this done.  We must wait.  There is
no other choice.  But, the best thing we have going right now is a
Very.  Determined.  President.
​So, to paraphrase the Apostle Paul: Now is not the time to grow weary,
because in due season, we are all going to reap the reward for waiting,
and we have much good to do in the coming days with the blessing we are
going to receive.  (Galatians 6)
So.  Dinar Land People.  Let's finish well.  Let's stop complaining
about things over which we have no control.  And, let's be grateful
while we finish with patience.
Breathe.  Pray.  Breathe some more.  Pray again.  And again.
I wish you all the very best in your new endeavors.  Make this ride
worthwhile.  It's been a long one.
We are close..  Every large bank will exchange..  RELAX the RV is
coming… Breathe,,,
Check
www.cbi.iq
every day to see if it has changed… do not take a guru
or a post about in country RV or any thing else do not be fooled just
check the CBI
Do not let your emotions get to you.   BREATHE …..   BREATHE………
Yes I will do a meeting after the RV…… do not worry I will send out email…..
Blessings    Randy Koonce   
koonce@randykoonce.com
*****************
GURU HUNTER





Posts

: 24226

---

Join date

: 2015-02-19



What is this?  Back to the future?  Randy Koonce .... Foot Forward ... Okie .... it's like we went back in time to 2012.
GURU HUNTER





Posts

: 1761

---

Join date

: 2016-01-21



they have been saying this as long as i can remember and they still havn't gotten it right yet, OOOOOHHH they never will !!!!!!!!! i believe we should get Toby Keith to write a song about putting a booth up their ass
VIP Member





Posts

: 357

---

Join date

: 2017-04-24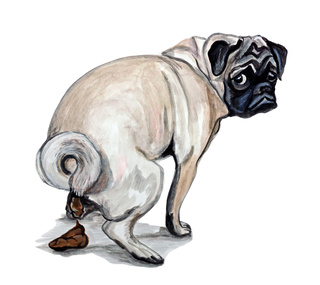 *****************
Trust but Verify --- R Reagan
"Rejoice always, pray without ceasing, in everything give thanks; for this is the will of God in Christ Jesus for you."1 Thessalonians 5:14–18 
Super Moderator





Posts

: 27247

---

Join date

: 2011-08-09


Age

: 23


Location

: Umm right here!



Randy has been telling people to just "breathe" since 2011.  I wonder how many of those people believed that they would still be in "breathe" mode in 2018?  Randy knows nothing.  Absolutely NOTHING!  He doesn't now and he never did.  He's just a country boy from Stanton, Texas who suddenly got a lot of attention by being a dinar guru and it went to his head.  It has even put a strain on his marriage because of how much time the dinar consumes.  As some of you may recall, Randy was hooked up with Dinar Corp before their owner was indicted for fraud, and he did a video with Ivy Johnson from DC, which I reported on in my post "Connecting the Dots", which led to threats of a defamation lawsuit from DC.  He might seem like a nice guy, but he's just as much a douche as the others, and frankly he's lucky he wasn't indicted too.
GURU HUNTER





Posts

: 1761

---

Join date

: 2016-01-21



Sam I Am wrote:What is this?  Back to the future?  Randy Koonce .... Foot Forward ... Okie .... it's like we went back in time to 2012.
I KNOW!  It's crazy isn't it?
Admin





Posts

: 38256

---

Join date

: 2011-08-09



There will be no revaluation of the dinar in two weeks or two years.  Perhaps a redenomination, which will help no one.  Anyone holding dinar outside of Iraq, has NO CHANCE of making any profit on the notes they hold.  Millions, billions of dinar held outside Iraq is Monopoly money in the countries where it is held.  THERE WILL BE NO REVALUATION OF THE DINAR.  THE ZIM IS WORTH LESS THAN TOILET PAPER.
VIP Member





Posts

: 1534

---

Join date

: 2017-04-15



---
Permissions in this forum:
You
cannot
reply to topics in this forum