POOFness for FEB 18: NO MAN CAN FIND THE WAR
Posted By: hobie [Send E-Mail]
Date: Sunday, 18-Feb-2018 19:19:50
Hi, folks - Received via e-mail: ===== 

Subject: NO MAN CAN FIND THE WAR 
From: "The Office of Poofness" <2goforth@humanus.ca> 
Date: Sun, February 18, 2018 6:33 pm No Man Can Find The War https://www.youtube.com/watch?v=hQ3g-msygwc 

POOF SAID Greetings and Salutations, And the message for today in a nutshell is this: there are trigger points, there are nodules, and pockets of resistance here and there yet to be overcome but the pile of crap is getting smaller and smaller for all of the dedicated workers who must deal with it. The efforts to derail this mission have been great. There are those who justify their actions declaring "those people are not worthy enough, they haven't done the due diligence," and all the other excuses they can come up with, who are losing ground!! I am happy to report that the gathering forces for the emerging outcome are indeed bringing together great resources to force a positive outcome. For that you should all be grateful! Make no mistake; take the high road, wait it out a little further and deal with the frustration if you need to. Something this big and so deeply etched into the machinations of those who have had such total control takes a lot of time to dig out of. It's like digging out the roots from a long time planting; or like cutting away the excess dirt from a garden bed, that and more can serve as a correlation to what is occurring right now. The corn is ready to be shucked and the groundwork is being laid . I would hope that all of this will become past history by next weekend. I along with you await the outcome with much Eagerness. ...P... 

SUSAN SAYS Dear Community, Love Your Way Through The New Year Never impede the Spirit of Love. Never inhibit the Spirit 
of Love. Never restrict the Spirit of Love. Never oppose 
the Spirit of Love. Never resist the Spirit of Love. There! Sometimes we need to hear things stated in terms 
of what NOT to do, and some of Life's Laws come to us as 
"Thou shalt not." Don't let anyone tell you not to love. On the positive side, "Love unceasingly and increasingly. 
Love deeply. Love broadly. Love specifically. Love inclus- 
ively, Love boundlessly. Love splendidly. Love who you 
are, and who you are becoming. Love everyone in your Life 
Circle. And who's in your Life Circle? Everyone who has 
ever entered your awareness is part of your holy kingdom. 
They're all present to be warmed by your good will and 
benevolence. If you've ever withheld love, start afresh. Our Life Circle include souls visible and invisible. Think of 
all the souls who have loved you. Those who have cycled 
back into Invisibility haven't stopped loving you. And you 
haven't stopped loving them. Then, there are souls who 
love us who haven't made themselves known to us yet. 
Our life circle includes beloved members of the animal 
kingdom, and even includes inanimate things--posessions 
of the past, present, and future that enrich our lives. If your mind touches some aspect of God, The Good, whether 
it's on the idea level or soul level or image level or material 
level--love it. Love is the proper relationship in and of Being. 
Everything that IS, merits love...even if it appears unlovely 
and unlovable. Love transforms, redeems, purifies, and heals, 
and the social structure of the world improves as our love em- 
brace encircles society's miscreants (mis-creators) and helps 
them make wise and creative choices. God is the Source-Love for Creation, so let's be God-like founts 
of love, shining love like the reach of sunlight. Let yourself be 
loved and benefited by everyone and everything in your Life 
Circle. Say (pray) to yourself, "I am loved and benefited by ev- 
eryone and everything in my Life Circle." But don't stop there. Let everyone and everything in your Life 
Circle this year be loved and benefited by you. Declare daily, 
"I love and benefit everyone and everything in my Life Circle." By Bernard Dozier The information and updates I'm privileged to receive continues to support that the PP's are ready. Watching and listening for information on the RV is your best barometer in giving you an idea on when you will receive your invitations. My information remains the same.....Any Moment !! Namaste Susan Below DJ continues his discussion..... 
------------------------------------------------------------------------------------- 

After working for a fortune 500 company and supervising hundreds of employees, raising a family and years of higher education, I have learned to never rely on, listen to or form an opinion on just one side of the story. The millions involved in the currency exchanges or bond redemptions have formed this world -wide web of communication and information gathering that is constantly feeding off each other to keep the never ending hopium supply plentiful. It is understandable how one would rely on this event. It gives hope to what would otherwise be a hopeless human condition. It amazes me how we are constantly looking for validation about the choices we have made. When the information we receive doesn't validate what we want to hear, we tend to look for other sources that will. Or else, we blame someone or something for events that didn't manifest as we had hoped. We will disregard or run from the truth as opposed to acknowledging our common sense and reality. My mind always seems to drift to the pros and con of anything presented to me. The public, as a whole, who are involved in these events, perceive these events as simply a flood of capital being injected into the system and all the good it can do without questioning the harm it can do. For everything there is a yin and yang, an up and down, an action reaction. For every force an equal and opposite force. For every 100 jobs created from new technologies what about the 1000 that will be displaced? For every technology developed what current manufacturing will cease? Too much capital will create massive bubbles across almost every industry. Supply and demand will run amuck. There will be a demand for goods and services that will go to the highest bidder driving up the cost. In a reaction to the demand, overbuilding and manufacturing will occur to compensate for the demand creating surplus and result in a slowing of economic growth. The cost of goods and services will have to come down to utilize the surplus but the surplus was created from an elevated economy. Losses are realized, manufacturing is reduced, jobs are cut and the economy slows. We have demonized our global institutions and processes because it "doesn't fit or help what I want to accomplish". There is so much bashing and blame game on our financial institutions when in reality if it weren't for their creation, the world would not have seen the tremendous growth and prosperity it has for the past 100 hundred plus years. Is there a lot that has gone undone or could be better? Of course! If it weren't for the Fed and central banking system deployed back in 1910 we would not have seen the beginning of global commerce. In the decade it was established, it was a radical concept and for the decades that followed, served its purpose. If not for the Brentwood's in 1944 we wouldn't have seen global trade at the magnitude we see today. In hindsight we can look back and see how some profiteered and took advantage of the masses but one can't deny the systems worked. These type of institutions and systems allowed for global economic and population growth that we see today. Now how do we feed and organize the monster we created? We as, a world, have evolved beyond the capacity of current banking and financial systems established in decades gone by and it is pretty much acknowledged and understood that something new must be introduced if we are to survive. We are only able to glimpse at the cause and effects of the new paradigm. It all has to be analyzed and dissected over and over before it is implemented. And, like it or not, we have to deal and transact in the current systems that exist while allowing for a period of transition and integration into the new systems. Laws are not arbitrarily created and for the most part take time and considerable thought to enact. A law is developed due to some chain of events that have or will cause harm to the population as a whole. When these various laws interfere with our own personal agenda, we complain and call it an unjust law. We do so with no thought to the masses it protects. I personally am happy the financial controls and laws exist. They can cause delays and some serious frustration, but if the due diligence required to let these funds out will hinder or stop the evil bad guys from utilizing it to promote their evil empire, then I'm in . Take all the time you need to do it right. So when things are delayed or held up, don't let your own dire condition foster contempt for those dedicated to helping humanity. The other side of the story is a much larger picture and it is not their fault or nor does it lie within their capacity to control the timing and outcome of funds being released. I could pass on no less than a dozen events and information dialogs I receive on a weekly basis.( All of them appear to be an essential component in the release of funds and from very profound and enlightened sources.) But that would only feed into the world wide web of information providers and really serve no purpose. We, as humanity, should not place our hope in these funds as our salvation when the other side of the story is too complex to conceive. Rather, place your hope in those of you out there who have projects of magnitude designed and created to help others at the neighborhood, community,national and international levels. Let us use this World Wide Web forum to display and show one another that we are united in curing our humanity. It starts with the individual… In the near future a new email address will be provided and if you choose, you can send a paragraph or two of your intent to 'pay it forward' and how. By sharing our ideas we will show that real hope lies in our collective efforts. Together we can do much. DJ DID YOU KNOW? It started with King Solomon King in Jerusalem around 930 BC. A very successful king who had amassed huge wealth especially gold. Solomon had 600 wives and Concubines and thousands of kids, knowing his country will fall apart after his death he selects one of his most trusted wives, Queen Shaba or Balquish to protect the assets, bloodline and traditions. Sometime later she leaves with everything and returns to where she came from, Jawa. There she established the courts that would later be known as Solo, Jawa 
There she safeguards the Gold Assets, The Gold piles grow. In the 1300s AD huge flows of Gold pour into Indonesia from Chine for spices (the most sought after product at the time) also from the 1400s to the 1600s the gold from South America finds its way to Indonesia from European spices purchases. The Royal Solo Family expands now to include China. Later it will be these Hugh Gold holdings that would eventually create and control what we call Banking. For the full 200 plus page essay on "The History of Banking "including the disclosures and information collated through interview, research, and discussions with a few prominent persons, some related to the secret service part of world finance, some senior citizens, who for the last 50 years have lived very simple lives in hiding while controlling key accounts and gold certificates upon which the world of modern banking originated , contact us at goneforthfornow@gmail.com for a copy of the essay. DJ 

ZAP SAYS 

HI ALL NO MAN CAN FIND THE WAR. THE LYRICS THIS WEEK HIT A CHORD AND MADE DEEP SENSE TO ME. MAN HAS ALWAYS BEEN PROFICIENT IN WAYS OF KILLING EACH OTHER, BUT IN THESE TIMES, WHERE IS THE WAR? IS IT IN SYRIA? IS IT IN YOUR HOUSE? ARE THE POLITICAL WRANGLINGS POINTING TO IT? FROM 911 TO THE CURRENT DEEP STATE ATTEMPT TO PUT AN INNOCENT BEHIND BARS FOR SHOOTING TEACHERS AND STUDENTS, THE WAR SEEMS TO ELUDE IDENTIFICATION. NOBODY CAN PINPOINT THE WAR. IN RESPECT OF THE CRUZ THING AND HIM SHOOTING PEOPLE, YOU SHOULD HEAR WHAT HIS FRIEND SAID ON CAMERA WHILE WALKING DOWN THE HALL WITH HIM WHILE THE SHOOTINGS WERE BEING DONE IN ANOTHER PART OF THE SCHOOL: 
https://www.reddit.com/r/CBTS_Stream/comments/7xrmnd/jim_stone_totally_confirmed_florida_shooting_was/WE KNOW IT IS AROUND BECAUSE WE CAN SEE THE AFTEREFFECTS, BUT WHERE THE HELL IS IT? SURE WE CAN DO GENERAL STATEMENTS AND POINT TO "THE WAR ON DRUGS" (THAT ONE IS FUNNY), OR "THE WAR AGAINST TERROR" (ANOTHER FUNNY CONSTRUCT), OR THE WAR AGAINST OBESITY (YES THAT ONE IS THERE TOO), BUT REALLY…WHERE IS THE WAR. WE SEE KIDS SHOOTING KIDS IN SCHOOLS AND WE SEE A TON OF COCAINE BEING APPREHENDED AT THE BORDER, AND WE SEE A SOLDIER COME BACK HOME WITHOUT A LEG. BUT WHERE THE HELL IS THE WAR. IT IS BEING HIDDEN FROM SIGHT, AND TIDBITS OF WAR ARE BEING TOUTED ON THE NEWS AS THE WAR. BUT IS IT REALLY? I FIGURE THE REAL WAR IS WHAT IS GOING ON INSIDE EACH OF US. WE WANT PEACE AND GOOD THINGS. WE WANT TO HAVE JOY AND LEAVE THE FRONT PORCH OPEN FOR VISITORS, BUT THERE IS A WAR AND IT IS DIFFICULT TO DO THESE THINGS WITHOUT SOMETHING CRASHING OUR EXPECTATIONS. THE CURRENT CLIMATE THAT HAS BEEN FOSTERED BY THE FOLKS THAT WOULD KEEP US IN A PERPETUAL STATE OF UNCERTAINTY AND KEEP CREATING VARIOUS CONFLICTS, ARE NOT COUNTING ON THE CONFLICTS TO DO US IN. THEY ARE COUNTING ON THE CONFUSION IN OUR MINDS TO KEEP THE CONFLICTS GOING. WE CAN, AT ANY TIME, JUST SAY NO. SAYING NO IS SIMPLE BUT CARRYING OUT THE NO, IS NOT. HOW CAN YOU STOP THIS GARGANTUAN MACHINE THAT HAS KEPT HUMANITY SUBJUGATED FOR EONS WITH CONFLICT. BEFORE IT WAS SIMPLE. HERE IS THE WAR, GO FIGHT IT. COUNTRIES ASSEMBLED THEIR ARMIES AND FOUGHT FOR WHATEVER THEY WERE FIGHTING FOR. TODAY, IT IS HIDDEN. SURE, SOLDIERS GET DEPLOYED TO FIGHT SOME CONFLICT IN FOREIGN COUNTRIES TO TAKE THEIR RESOURCES WHEN THE WARMONGERS DECIDE THEY WANT MORE WEALTH, BUT FOR THE MOST PART, THESE CONFLICTS ARE CREATED TO CONFUSE EVERYBODY WITH MAGIC CARD TRICKS WHILE THE WARMONGERS DO SOMETHING ELSE THAT IS MUCH MORE DEVASTATING BEHIND THE SMOKESCREEN. THIS IS THE WAR, AND IT IS INSIDE US. WE DO NOT HAVE A CLEAN VIEW OF A WAR AND WHAT IT IS ALL ABOUT, WE HAVE A VIEW THAT IS CAREFULLY CRAFTED TO ELICIT A PARTICULAR RESPONSE THAT IS PART OF SOMETHING MUCH BIGGER THAT WE CAN NOT SEE UNTIL IT IS TOO LATE. THIS IS THE NATURE OF TODAY'S "WAR". WE HAVE ACTUAL CHOICES OF "WAR" THAT ARE THROWN AT US. LIKE I SAID, IT IS NO LONGER CLEAN CUT AND IDENTIFIABLE. WE HAVE SO MANY TYPES OF WARS OUT THERE, THAT IT IS LIKE A SMORGASBORD OF THINGS TO LATCH ONTO AND FOCUS ON. IN THE MEANTIME, THE WARMONGERS USE THIS CONFUSION TO KEEP EVERYBODY DISTRACTED WHILE THE RAPE AND PILLAGE ON THE OTHER LEVELS. THIS IS WHAT I SEE, AND I FIGURE TIM BUCKLEY SAW THE SAME THING WHEN HE WROTE THIS SONG SO LONG AGO. THE AMOUNT OF INFORMATION WE RECEIVE APPROACHES OVERLOAD PROPORTIONS, AND THIS KEEPS US FROM SEEING WHAT IS REALLY GOING ON AND HOW IT AFFECTS US LOCALLY AND GLOBALLY. WHO BENEFITS? THE WARMONGERS (CABAL). THEY DO THIS TO MAINTAIN CONTROL, AND THEY HAVE LEARNED THAT IF YOU KEEP EVERYBODY DISTRACTED FROM WHAT IS REALLY GOING ON, THEN YOU CAN MOVE ABOUT FREELY AND DO WHAT YOU WANT. SO THEY DO EXACTLY THAT TO MAINTAIN THEIR CONTROL OVER HUMANITY AND KEEP THE RAPE AND PILLAGE GOING. THIS IS ENDING AS ALL THINGS MUST, AND THE PARADIGM CHANGE WE ARE ENTERING WILL DO AWAY WITH THE WARMONGER EFFECTS AS CLARITY IS EASY WHEN YOU HELP OTHERS. THIS SIMPLE DIRECTIONS HAS THE ABILITY TO SWEEP ASIDE THE WAR AND BRING US ALL INTO SUNSHINE. THIS IS ALSO SOMETHING THAT THE WARMONGERS OPPOSE VERY STRONGLY BUT CAN NOT REALLY CHANGE BACK TO THEIR WAYS. THE GOOD GUYS ARE DESTINED TO WIN IN THE END. HAVE WE HAD OPPOSITION? MORE THAN YOU KNOW AND MUCH MORE THAN WE SPEAK TO HERE. FIGHTING ANY WAR REQUIRES ONE VERY CRUCIAL THING. MONEY. WITHOUT MONEY, HOW CAN YOU FIGHT? YOU DO NOT HAVE THE MEANS AND RESOURCES, AND GOOD EFFORTS DIE ON THE VINE BECAUSE OF THIS LACK. WE HAVE DONE WHAT WE COULD WITH YOUR HELP, AND HAVE FOUGHT TO THE BEST OF OUR ABILITY. AND NOW IT LOOKS LIKE WE HAVE WON WITH SOME FIRST FUNDS FILTERING IN TO SAVE THE DAY. BUT, WE HAVE HAD OUR CASUALTIES. A FEW HAVE DIED, A FEW MORE GOT VERY SICK, AND A FEW MORE WENT WITHOUT FOOD AND SHELTER. THESE ARE THE EFFECTS OF WAR AND WE RECOGNIZE THAT AND DO WHAT WE CAN WITH WHAT WE HAVE. ONE VERY CRITICAL INSIDE TEAM MEMBER BORROWED SOME HEAVY MONEY TO SAVE HIS SHELTER SITUATION AND PROVIDE FOR HIS FAMILY THINKING THAT WE WOULD BE UP AND WORKING LAST YEAR. THAT DID NOT HAPPEN, AND TRYING TO PAY THE HIGH INTEREST OCCUPIED ALL HIS EFFORTS OVER THE LAST YEAR. HIS DEADLINE CAME UP, AND THE COLLECTOR PUT HIM IN A CONTAINER THAT HAD A BUCKET FOR PERSONAL USE. NOTHING ELSE. HE IS OVER 80 YEARS OLD, SICK, AND WAS IN THE CONTAINER FOR 2 DAYS BEFORE EMERGENCY HELP CAME IN TO SAVE HIM AND HE JUST GOT BACK HOME TO RECUPERATE. THEY BEAT HIM DAILY WHILE THERE, AND THE NIGHTS WERE COLD AND DAMP AND DARK. IF HE HAD STAYED THERE ANOTHER COUPLE DAYS HE WOULD HAVE DIED. RIGHT NOW WE ARE DOING OUR BEST TO GET HIM THE MEDICATION HE NEEDS AND FOOD, BUT THESE ARE THE EFFECTS OF THE WAR WE ARE IN. THERE ARE SIMILAR CIRCUMSTANCES WITH OTHERS BUT NOT AS EXTREME, AND WITHOUT HELP, THEY TOO SUFFER NEEDLESSLY. THERE IS ONLY SO MUCH THAT CAN BE DONE WITHOUT RESOURCES, AND WE DO OUR BEST WITH WHAT IS THERE AND IT IS DIFFICULT. ON THE OTHER SIDE OF THE COIN, THE NAY SAYERS BEAT ME UP FOR ASKING FOR HELP FOR THESE PEOPLE. WHY? HAVE THEY NO HEART? OR IS IT JUST A PERCEPTION THEY ARE FOLLOWING SAYING BECAUSE I ASK SO MANY TIMES FOR HELP, IT MUST BE A SCAM? WHO KNOWS BUT THAT HURTS. I AM BEYOND THAT NOW BECAUSE AFTER A WHILE THESE WORDS THEY SAY LOSE THEIR MEANING AND JUST BECOME NOISE EVERY TIME THEY OPEN THEIR MOUTHS. SAME OLD STUFF, SAME PERCEPTION, SAME DIRECTION. THEY DO NOT CONTRIBUTE ANYTHING TO THE CAUSE EXCEPT FOR DERIDING IT. WE HAVE MANAGED TO GET THROUGH SOME VERY SERIOUS ISSUES, AND ONLY HAVE A FEW LEFT BEFORE THINGS CHANGE DRAMATICALLY AND WE HAVE THE FUNDS TO BEGIN THE WORK. THEN IT WILL NOT MATTER WHO SAYS WHAT, AND I SUSPECT MANY THAT BASHED US WILL APOLOGIZE BUT THE DAMAGE WILL HAVE BEEN DONE. MAYBE THEY WILL FIND SOME OTHER OBJECT OF THEIR SEARCH FOR THE WAR. WE ARE NOT IT. IF ALL GOES WELL, THEN WE WILL RECEIVE RIGHT AFTER THE PRESIDENT'S DAY LONG WEEKEND. THIS IS WHAT THE LAWYERS SAID, AND THIS IS WHAT WE ARE LOOKING FORWARD TO. OH, BY THE WAY, I RECEIVED THE USUAL RUMOR LIST A DAY OR SO AGO, AND IT QUOTED ME AS FOLLOWS: 8. After the 800 numbers were released and if you had: a. 1 million and below - you would go to a bank and exchange with a designated teller who would offer you the screen rates. If you wanted a higher rate you would not exchange with the teller, but would ask for an appointment with a Private Banker. If you did exchange with the teller there was a possibility that you could ask for $10,000 in cash and the rest would be put on a 48 hour hold (in order to verify the currency). b. 1 million to 10 million - you would go to, or call a bank and on a first come, first served basis, you would be given an appointment to exchange with a Private Banker. You could take the screen rate, or ask for and negotiate for a higher rate. c. 10 million and above (plus Zim holders) - you would call an 800 number for your appointment with a Wealth Manager. You could take the screen rate, or ask for and negotiate for a higher rate. 9. Zap: "Banker Timing" - ZAP Update - The Office of POOFness - 2.14.18 We had funds of $200,000 wired to us today Feb. 14 from the bank that would take a while to arrive in our account - maybe 3 or four days. WHAT I WROTE BEARS NO RESEMBLANCE TO WHAT IS QUOTED IN 8 ABOVE. I SAID: WE HAVE SEEN THIS BEFORE WITH OTHERS. ONE WIRE WE KNEW ABOUT TOOK ALMOST TWO WEEKS TO GET TO ITS DESTINATION AS IT FIRST WENT TO A COMPLIANCE REVIEW, WHICH INVOLVES THE RISK MANAGEMENT DEPARTMENT OF THE BANK, THEN IT WENT TO THE LEGAL DEPARTMENT FOR APPROVAL, THEN TO HOMELAND SECURITY FOR APPROVAL, THEN TO THE MAIN BRANCH FOR PROCESSING THE OUTGOING WIRE, AND FINALLY IT WAS SENT. THE AMOUNT WAS ALMOST 200,000, NOT A LARGE FIGURE. FUNNY HOW PEOPLE TWIST THINGS TO THEIR PERCEPTION. THEY DO NOT REPORT, THEY INTERPRET. I WILL TELL YOU THAT AS SOON AS THE FIRST FUNDS ARRIVE IN OUR ACCOUNTS, WE WILL HAVE TO GO DARK AND CONCENTRATE ON THE BUILDOUT OF OUR INFRASTRUCTURE TO BE READY TO FUND THE PROJECTS, AND THIS WILL TAKE A LITTLE BIT OF TIME. IF WE DO NOT GO DARK, THE AMOUNT OF EXPECTED REQUESTS FOR MONEY WILL PREVENT US FROM DOING THE WORK WE NEED TO DO. ALREADY QUITE A FEW REQUESTS FOR HELP HAVE COME IN BEFORE THE FUNDS ARRIVE. WE KNOW THAT THERE ARE MANY CRITICAL CASES NEEDING HELP, BUT IF WE DO NOT GET SET UP PROPERLY, WE WILL QUICKLY FALL FLAT ON OUR FACE TRYING TO HELP EVERYBODY WITHOUT BEING PREPARED. WE AS AN ORGANIZATION GEARED FOR PROJECT FUNDING, WILL NOT BE DOLING OUT FUNDS TO ANYBODY THAT NEEDS HELP. WE HAVE TO DO SOMETHING ELSE AND GET PROJECTS FUNDED THAT WILL PROVIDE THE JOBS AND MAJOR RESOURCES FOR PEOPLE TO PROSPER. THE RELIEF FOUNDATION THAT WILL BE SET UP FOR THIS PURPOSE WILL BE A SEPARATE ENTITY WITH VERY WISE FOLKS RUNNING IT, THAT WILL MAKE DETERMINATIONS WHO CAN BE HELPED. THEY WILL KNOW WHO IS WHO AND WHO NEEDS WHAT. THAT WILL BE THEIR JOB. MY HEARTFELT THANKS TO YOU WHO SUPPORT OUR EFFORT. WE WILL BEGIN THE WORK AHEAD OF US ALL THIS COMING WEEK, AND ON WEDNESDAY I EXPECT TO ISSUE THE BLACKOUT. FROM THAT POINT ON, WE WILL BE VERY BUSY BUT WILL ADVISE PROGRESS, NOT DETAILS. ON THE RV FRONT, WE PROBABLY WILL SEE MUCH ACTION STARTING ON THAT ONE. THE BIG BOYS HAVE BEEN PAID SINCE LAST YEAR, BUT THE PROCESS HAS NOT COME DOWN TO OUR LEVEL AS YET BUT IS EXPECTED. NO, I DO NOT KNOW THE PRECISE TIMING AS I HAVE STAYED AWAY FROM THAT CIRCUS AND CONCENTRATED ON THE MASTER RELEASES FOR THE PROJECT SIDE. THESE HAVE NOTHING TO DO WITH THE RV, BUT ARE IN PARALLEL TO THAT EFFORT TO GET MONIES OUT INTO THE ECONOMIES. SO BE WELL, BE PREPARED, AND HAVE A STUPENDOUS WEEK AHEAD AS WE FINALLY MOVE FORWARD TO BEGIN THE WORK. WE LOVE YOU AND GOD BLESS. LOVE AND LIGHT 
IN OUR SERVICE 
ZAP 
"GOD IS; I AM; WE ARE" 
"BE GOOD, BE LEGAL, TELL TRUTH" 
FEBRUARY 18, 2018 
COPYRIGHT ZAP 2013-2018 

Contributions Thank you for your support as we do our best to keep you up to date. We couldn't do this without your Help. Please go to Paypal.com using the account address: goneforthfornow@gmail.com to support the cause. Please remember to click friends and family when sending. We're still struggling to keep the lights on and food on the table. Love and Kisses, 'The Office of Poofness" ZAP, Susan and Staff 

===== --hobie 

Thanks to: http://www.rumormillnews.com
http://www.oom2.com/t53267-poofness-for-feb-18-no-man-can-find-the-war
Jerzy wrote:ON THE OTHER SIDE OF THE COIN, THE NAY SAYERS BEAT ME UP FOR ASKING FOR HELP FOR THESE PEOPLE. WHY? HAVE THEY NO HEART? OR IS IT JUST A PERCEPTION THEY ARE FOLLOWING SAYING BECAUSE I ASK SO MANY TIMES FOR HELP, IT MUST BE A SCAM? WHO KNOWS BUT THAT HURTS.
One word here.  --->Tailfeathers<---
http://www.oom2.com/t52554p30-jerzy-zap-and-the-saga-concerning-mary-found#120778
Jerzy wrote:IF ALL GOES WELL, THEN WE WILL RECEIVE RIGHT AFTER THE PRESIDENT'S DAY LONG WEEKEND.
Does Canada have a Presidents day weekend?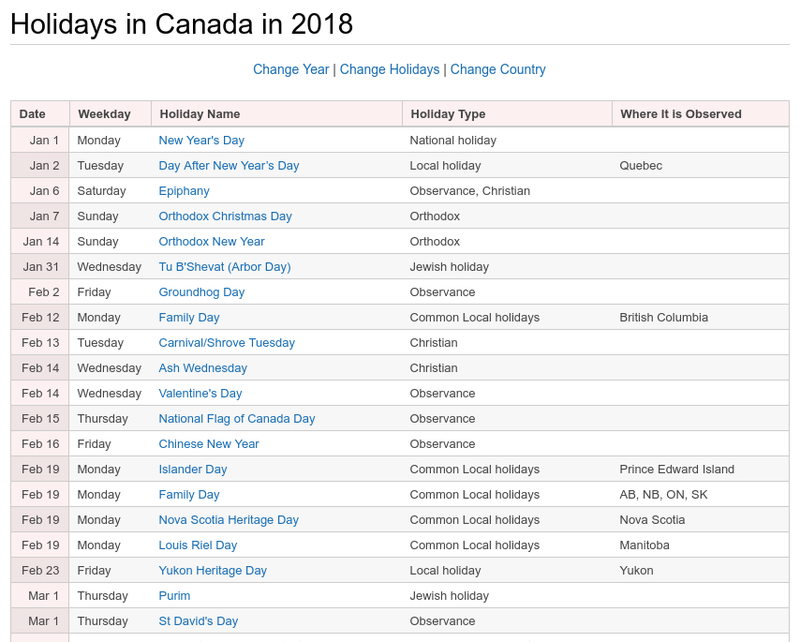 It's not too hard to find holes in Jerzy's stories. You don't even have too look very hard to find them...


BECAUSE AFTER A WHILE THESE WORDS THEY SAY LOSE THEIR MEANING AND JUST BECOME NOISE EVERY TIME THEY OPEN THEIR MOUTHS
But Jerkzy Babkowski, by your own words, how does your weekly begging and Baiting not achieve the same result?  You are such a liar!  You Plead ignorance, but you know the exact issues that we get on you about, and thats A.) That you constantly state that certain things are happening, with funds incoming "this time" and "will be arriving in our (your's, Jerkzappo)  account" only to start over with the next week's "beggings" claiming the Banksters foiled it again, and B.) the fact that we have repeatedly asked you for a sliver of proof, of a Mary, Baby Bradd/AAliyah, and other contrived characters, and sadly, the only time you were able to manifest said proof was smiling over the dead body of someone you claimed to help, but instead sought to profit off of her in life and death.  
     You, Jerzy Babkowski, are a Liar, a Fraud, A convicetd Felon, and a Farce.   Multiple times per week you beg your readers for help that you would never, ever give to anyone, yet make claims of being "constantly working" to set up infrastructure to process the incoming funds into projects.  Show us some of that infrastructure, douche.  It can't be that hard, show us a lease, show us a business license, anything..............yup, you can't, Because you are a liar Jerzy.  You know it, we know it, and its only a matter of time till your punk card is pulled.  Seriously, Jerzy, you make me and many other sick to our stomachs, and even if you somehow stuimbled upon a rainbow's end Treasure, that you dutifully gave out to "humanity", just look at what you did to get there!  Loook at yourself, you fudging loser, standing in a Young Mother's Private dwellings, snapping photos of her Corpse to lend validity to your cause, and to elicit funds for a gofundme that the family said you never offered to turn over to them, nor did they want in the first place.  Thats what we call a "Scumbag" Jerzy, and you should seriously be ashamed of yourself.
-----

Posted by EL_O_EL.

http://www.oom2.com/t53267-poofness-for-feb-18-no-man-can-find-the-war#120808
He IS the war- Everyone is fighting to get rid of him, and it can't be fast enough-
VIP Member





Posts

: 13675

---

Join date

: 2011-06-18


Age

: 64


Location

: Central Florida-



To Zap,
Dear Yersey, time and again the same story. Sunday's message is always focussing on the work to start the coming week because the funds are finally and about to arrive.
Than a day later again asking for some funds for food and shelter for those in need. Always a last time request.
Than later in the week the Cabal again done something that there is a few extra days of delay. Your laywer(s) have strong confirmations that it is the last delay.
Weeks ago you confirmed that very good friends have received their funds. Why don't they or didn't they give you a helping hand. Or are they not your real friends?
It's exhausting to read every week that all work is about to start and that funds finally will hit your account (if it is reactivated).
Please, confirm verifiable facts, why is it always that when things would be imminent that there is a 'black out' modus. Why is it always that you write that you have information that you can not share while in the following days or weeks this bogus info never is put on the table.
Dear Zap, I have respect for your work but like all other DC- info providers, stop keeping a fairy tale alive, Come up with the facts! Verifiable!
If it's not the Presidential elections, The Chinese New Year, Christmas, Martin Luther Kings day that causes delays than it is again the Cabal bankers, that lots of arrests have taken place. While nowhere in the world this information is shown in any news program or any website.
If 'Grandfather' is the Grandfacther that a Grandfather should be, why is he not the person you can call to help you survive and provide funds for food and shelter. You always tell that you have a very good relationship with him and 'The Elders'.
I can continue, however in summary I would like to say: Please keep up the good work, continue with what your doing when it comes to helping others but PLEASE stop providing useless info that other people digest as they are also going through very tough times, hoping that one day your words are really true! Only provide verifiable info which all of us in the World really can rely on.
I am sorry but I needed to write this as me and my family are also at the end of our wrope.
Kind regards,
Henk
GURU HUNTER





Posts

: 20038

---

Join date

: 2012-04-10



---
Permissions in this forum:
You
cannot
reply to topics in this forum