There's been another document dump by Heather where she "rejects" just about everything - including the verdict. Also a transcript from the first day of the trial regarding jury selection & the amendment to the indictment.  She also is asking for more time to file a motion for a new trial.



https://i-uv.com/universalcleanup-pacer-doc129-135-due-rejection-without-dishonor-order-granting-amendment-certified/

https://i-uv.com/universalcleanup-transcript-rl-01-23-18tav-beane-excerpt/

https://i-uv.com/universalcleanup-standing-order_1802-assignments/comment-page-1/#comment-310257

*****************
>>>TNTBS's YouTube Channel<<<

Ssmith

GURU HUNTER





Posts

: 20495

---

Join date

: 2012-04-10



This was too good not to share:
Anon says : Reply
February 15, 2018 at 12:24 pm
I don't understand these filings. They seem to be the alleged court rulings send back with a thumbprint and I do not agree written on it, in longer more legalese words, that I am not understanding. If these are alleged courts and alleged judges, why respond at all? Can't she just walk free from the alleged jail? If the alleged courts are not accepting her alleged documents, then doesn't she have to play by their alleged rules.
If Heather has dismissed everything, and the alleged courts have to follow, why even have an alleged trial, with an alleged jury, at an alleged court. Heather never accepted the courts authority, but they have also not accepted her authority. If she isn't free, doesn't that show the alleged courts are in control, and don't need to take notice of these alleged filings.
All very confusing, can someone explain. Can anyone in alleged court, simply dismiss all their alleged charges if they do not agree, and not end up in Jail? When will Heather and Randy be released?
Trainspotter says : Reply
February 16, 2018 at 8:04 am
Be at peace, Anon. Heather and Randy can leave their present accommodation whenever they wish to, this much is clear from their perfectly done orders of prepuce. There are things going on behind the scenes which escape our current ability to see or understand, so we must have faith.
I suspect that our brave President Trump has asked them to remain in a guarded, safe place while General Dunford's SEAL teams round up Obama's thugs and shut down the corrupt pedofile FBI, so that NESARA can be finally instigated. When that's done, within a matter of days, Heather and Randy will walk out of their prisons to tumultuous applause like Nelson Mandela's release. I have long suspected that the themes of the Star Wars movies are an implanted archetypal program for the liberation of our world – Princess Leia and Hans Solo will climb into their marble-floored RV and soar away into the galaxy, having restored freedom to decent Christian Americans.
Be at peace, Anon. All will soon be perfectly done and perfectly known, also too.

*****************
>>>TNTBS's YouTube Channel<<<

Ssmith

GURU HUNTER





Posts

: 20495

---

Join date

: 2012-04-10



*****************
Out Of Mind
www.oom2.com


Purpleskyz

Admin





Posts

: 5765

---

Join date

: 2011-08-16


Location

: Woodstock Nation



Prepuce? PREPUCE?
https://en.m.wikipedia.org/wiki/Prepuce
*****************
 "Scum" - Sue Winters

Ethel Biscuit

VIP Member





Posts

: 1532

---

Join date

: 2016-04-08


Location

: This other Eden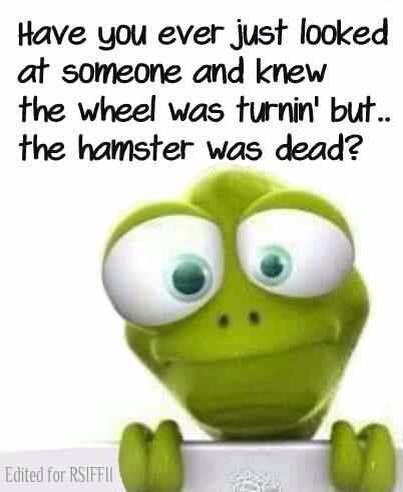 *****************
Trust but Verify --- R Reagan
"Rejoice always, pray without ceasing, in everything give thanks; for this is the will of God in Christ Jesus for you."1 Thessalonians 5:14–18 

Kevind53

Super Moderator





Posts

: 27252

---

Join date

: 2011-08-09


Age

: 24


Location

: Umm right here!



---
Permissions in this forum:
You
cannot
reply to topics in this forum