While Jerzy, and his insightful "Team", continue to be plagued with the never ending "Evil Banksters Shenanigans", that only keep happening to them, because Jerzy, and only Jerzy says so, just doing a simple google inquiry reveals some astonishing results.
It appears that there a number of ways that Jerzy can get the funding he so desperately needs, in addition to the others mentioned in these posts:
Using His "Donation PayPal Account"
Using Bitcoin for continuous funding
Using a Trust Account
With all these possibilities an hand, for Jerzy to utilize to save all humanity, and doesn't, it certainly brings about all the scam-ish red flags for folks to ponder.
Jerzy knows all to well that PayPal works when receiving his donations, financing his never ending Beg-A-Thon, to the "Intellectually Impaired", to pay his bills. "The Corpse Barber of Calgary" knows all to well how to use folks for his financial gain.
Paymasters have had the funds deposited to release, more that a hundred times in the past, according to Jerzy, and only Jerzy, that one has to wonder what the total sum of all those adds up to, if Jerzy's stories hold true. Wouldn't just one be sufficient?
Hmmm...Does Jerzy realize that wire transfers happen 24/7 and don't take days to show in his account? Just ask all the "TDA" folks. They will prove to you it's instant. Just ask Randy Beane who almost drove his "RV" off the dealers lot. Are you paying attention, Jerzy?
And now back to the subject of Jerzy's offices. Why does he need them? Who is going to visit? Why does it have to be in Calgary, where his "Eggheaded Team", will freeze their huevos? Wouldn't there be a tax advantage for "Home Offices"? Would "FaceTime" and "Private Conference Calls" suffice? Aren't those project managers going to be all over the world?
-----
With the recent discussion at oom2.com about what Hobie selectively chooses to post, doesn't that make the narrative more favorable, with the solicitation of donations, when counterpoints aren't being offered, that debunks where "Jerzy's Fantasy Humanitarian Scheme" fails?
-----
8 Low-Cost Ways To Transfer Money
By Janet Fowler | April 21, 2011 — 2:00 AM EDT



In the modern day of technology, transferring money by cash, check, bank draft or money order may seem like it's going the way of the dinosaur. These methods may appear less popular when there are faster electronic methods for transferring money between accounts, states and even countries - though that doesn't mean that they're not still viable options. If cost is your primary concern, there are certainly inexpensive options for transferring money, and the cheapest method may vary depending upon your circumstances. (For related reading, also see 6 Banking Fees You Can Avoid.)


TUTORIAL: Your Personal Banking Guide 


1. Your Bank
Your bank can assist with many types of funds transfers. If you're simply transferring money from one account to another within the same financial institution, this is something you can easily do at your bank for free. A bank teller can help you set up many other transfer services, including wire transfers to another bank, state or country. If you're looking to transfer funds to an account at a different financial institution, you'll need the account number you'd like to send money to, and the bank's routing number. 



Overseas money transfers are possible through your bank as well, though you will often require a lot more information, including the name and address of the account holder, information about the financial institution the money is being sent to and the SWIFT or IBAN of the recipient bank. International wire transfers sent in American dollars will cost you around $45. Funds sent in foreign currencies will cost about $35. Rates may vary depending upon your bank.


2. E-Transfers
Some financial institutions allow you to transfer money online to another individual, similar to the way you would if you were paying a bill online. These services require the account numbers and bank routing number. For international accounts you'll need a SWIFT or IBAN number. You'll also require the account holder's name as it appears on their account. This can be an especially handy method for transferring funds on a regular basis, as you can set up the frequency of the payment if it will be a regular occurrence. E-transfers are often less expensive than transfers that are done through a bank teller. 


3. PayPal
PayPal can be a economical method for transferring money. PayPal allows individuals to transfer funds electronically from one PayPal account to another. It's free to send money through PayPal, though the recipient is charged a fee to cash the payment. For transfers up to $3,000 USD, the charge is 2.9%, plus $0.30 per transaction. Fees decrease slightly for larger transactions. International transaction fees tend to be about 1% higher, and keep in mind that you'll be charged an exchange rate on transfers made in international funds. (Want more convenience? See Managing Your Money: There's An App For That to learn more.)


4. Western Union or MoneyGram
Western Union and MoneyGram provide similar services that allow you to transfer money to a different city, state or country. They charge a flat rate for the transfer that is based on the speed of the transfer, the location you're sending money to and the amount of money you are sending. If you're doing an overseas or international transfer, you'll also be charged an exchange rate. These money transfer services don't generally offer a very competitive exchange rate, which results in a hidden charge if you transfer money using this method. However, one of the major benefits of these services is that they tend be both highly dependable and convenient.



As an example of fees, a $200 transfer through Western Union to a location within the United States or Canada will cost you around $12 in fees for a rapid transfer and $8 for a next-day transfer. A transfer to the United Kingdom will cost you around $22 if done through an agent of Western Union, and $15 if done online. 


TUTORIAL: Know Your Credit Cards


5. Cash 
Though this may be considered the "old-fashioned way" when it comes to transferring money, this option can be extremely practical in some circumstances. For occasions where time is not the most important consideration, simply withdrawing cash and physically bringing it to another bank to deposit into an account is completely free! Keep in mind that sending cash through the mail is discouraged. If the mail gets lost, there is no way to retrieve the money.


6. Personal Checks
Writing a check and depositing it into another account, handing it to another individual or sending it by mail to a recipient in a different city or state is another affordable choice - especially if your bank offers free checking. 



Things get a bit trickier when sending checks internationally. Sending a check overseas that's written in American dollars will often result in delays in cashing the check so that the bank can verify the deposit, and some banks may not even accept foreign checks. The recipient of the check may also have to pay a fee for cashing it and cover the exchange rate to have the funds exchanged into the local currency. This method is safer than cash for sending by mail because you can cancel a check if it doesn't arrive at its destination.


7. Bank Drafts, Money Orders and Cashier's Checks
These methods for money transfer are often great choices when it comes to physical transfers that are being sent in foreign currencies. You can purchase bank drafts and money orders in the currency of the location you're sending money to. Inexpensive money orders can be purchased through many post office branches. These money orders will often be less expensive than those purchased through a financial institution, running anywhere between $3 and $9. Money orders purchased through a bank often cost about $10. 



Money orders are typically used for smaller amounts than bank drafts. Because of this, the cost of purchasing a bank draft is often higher than for purchasing a money order. Though these forms of money transfer may take more time, they tend to be a more economical choice than services like wire transfers - and they are traceable in case they don't arrive at their destination.


8. Email Money Transfers
Some financial institutions, especially some of the larger Canadian banks, offer an email money transfer service. This form of money transfer functions like an electronic check. The funds are not physically transferred by email, though the transaction is initiated by email and the recipient is notified by email that the funds are available. You don't require the recipient's bank account number, though a security question is generally required to identify the recipient before they can retrieve the funds. 



Transferring funds through email money transfer generally comes with a nominal cost of a couple of dollars, which makes this a cheap option if it's available to you. Receiving funds by this method is typically free. This service is also quite reliable and fast, generally only taking a few days to arrive in the recipient's account. Just be cautious that you only accept email transfers from individuals you know so that you're not falling victim to phishing scams. 


The Bottom Line
Shopping around and investigating your options will help you find the best deal for money transfers. Take your time and look at your options. The cheapest method for transferring money in one circumstance might not be the same in another. Do your homework to make sure that you're not giving away your hard-earned money to big financial institutions or money transfer organizations. (For additional reading, also see Paying Online: A How-To Guide.)

https://www.investopedia.com/financial-edge/0411/7-low-cost-ways-to-transfer-money.aspx
*****************
GURU HUNTER





Posts

: 19744

---

Join date

: 2015-02-19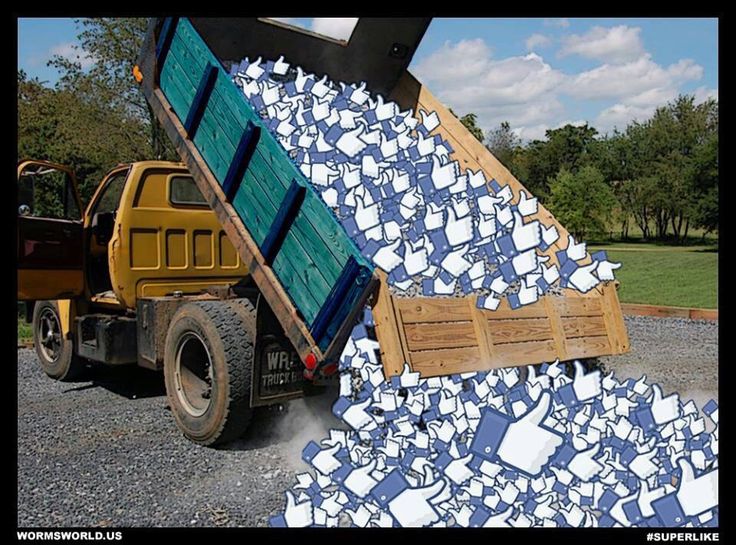 *****************
Trust but Verify --- R Reagan
"Rejoice always, pray without ceasing, in everything give thanks; for this is the will of God in Christ Jesus for you."1 Thessalonians 5:14–18 
Super Moderator





Posts

: 27225

---

Join date

: 2011-08-09


Age

: 21


Location

: Umm right here!



---
Permissions in this forum:
You
cannot
reply to topics in this forum