POOFness for FEB 4: WE'LL MEET AGAIN
Posted By: hobie [Send E-Mail]
Date: Sunday, 4-Feb-2018 23:25:38
Hi, folks - Received via e-mail: =====

Enlarge this image Click to see fullsize



Subject: WE'LL MEET AGAIN
From: "The Office of Poofness" <2goforth@humanus.ca>
Date: Sun, February 4, 2018 11:18 pm We'll Meet Again Vera Lynn https://www.youtube.com/watch?v=cHcunREYzNY

POOF SAID

Greetings and Salutations You can say that life continues kicking the asses of those who are trying so hard to make the final leap into a new future. That's their only goal, to get beyond the mass of entangled issues and into the well spring for making jobs and creating new outlets for monies to transfer into the life stream as it is needed. The efforts of the troops are focused and you don't give them nearly enough credit for what they are doing. They've put their lives on hold just for this entire scenario. Times are lean and mean and that is the understated truth right now. If the troops give it up then you will never know the light of day. Just take that to the bank. It isn't everyone who has the will to focus this much energy into a promised trust explosion. Those who have the funds under their finger tips are hanging on to it because it is their bailing out money to stay afloat. You have heard of derivatives, that's the name of this game: bailing out derivatives that are flatly no good . This is the underlying issue which is causing such havoc.. They will lose out eventually as you all know .....P...

SUSAN SAYS Dear Community, HUMILITY Humility is the seed of Gratefulness that leads to
Thankfulness. For if one is not Thankful then one
can not be Grateful and to be Grateful, one must have
Humility. The golden gate of Humility comes from within bearing
the Heavenly fruit from the tree of life. May The Holy
Light shine from within to show your humble heart to
the world. Oh what a beautiful and powerful gift Humility is.
Do not mistake a humble heart to be a weakness, for its
Force can move mountains. A self-centered person is one who walks through The
Valley of Death. Dark, Lonely and frightful, that
leads only to disorder, despair and destruction of one's
heart. Oh free me from the tyranny of self and Bless me with a
heart of humility so I may be grateful and thankful.
Oh how great to be free. W.R. Blackmore Humility is certainly an important virtue to maintain during this challenging phase of expectation. An update on the PP's stays consistent "any minute"," any hour"," any day". Namaste, Susan -------------------------------------------------------------------------------------------- DJ continuous his explanation on the ongoing financial changes.

Greetings, The heat continues to rise in the activity of the currency exchanges. The bigger picture is becoming clearer and clearer Reports from all corners of the globe seem to indicate solid movement. The size of files have recently grown in enormity, in some cases 24 to 27 zeros. These file can be called Master Files . These Master Files are aggregates, some consisting of multiple sovereign holdings. Other Master Files are from oil consortiums, redemption committees, flippers, banks, private parties and so on. The accumulation of submissions through the various intake systems and sources, all funnel into a Master File . It is these submissions, (files) that are currently being processed and are considered to be the trigger for the release of funds through the rest of the designated tier levels. The currencies will be backed or hedged against the global collateral accounts, It has been the ongoing debate and discussions regarding claims against these account values and or what portion of these values that each sovereign or region of the world will receive. These debates have been the main cause of delays. The distribution and allocation dynamics are now figured out. Those who have been given the task of receiving and coordinating their respective allocation have stepped forward and are now engaging, such as royals, government leaders, heads of state and so on. .
The plan is to release the funds for the development of the new technologies first. The new technologies will then integrate and segue into the humanitarian project development. Technologies that have the farthest reach or applications will be considered first, followed by infrastructure and economic considerations (Utility infrastructure, Job creations etc.) Each country, of the 195 countries who signed the Paris Climate Treaty, are to receive 40 new technologies. The new tech they are to receive will be predicated on the needs for that particular region or country followed by the projects that can utilize the tech. You wouldn t send computer tech to northern Sudan, right. They need the solar powered generators for irrigation pumps. The United Nations data, as supplied by member nations, and other data basses from the W.H.O., B.I.S., and many other global monitoring agencies along with regional leadership request will determine what tech and project support will be required. There is a newly established centralized security data base system that allows faster and more accurate back ground checks that are compliant with most all global security agencies requirements as opposed to each agency, who has jurisdiction, having to independently review and rubber stamp a submission .
More and more details of how these events are unwrapping is coming forward and we will post up as much as we can or are allowed to. In the meantime try and understand all the variables working behind the scenes to insure the success of the agenda. Those of you with asset holdings should spend your time on your project development and details. It is becoming clearer that your funding will be tied to it . Those with Historical Assets, do all you can to track the chain of custody of the bond back to whom it was originally issued. These instruments were issued and placed in custodial care to an individual person, family or governing agency for safe keeping. And one should try and connect the dots back to that source to establish the authority to represent the instrument for compensation. Support all those you can who are dedicated to bringing the projects forward for humanity or who selflessly spend and sacrifice their personal life for the welfare of others. These are the true unsung heroes. All of this can be just so exhausting. The starts and stops. The never ending dialogs of speculations. The sacrifices!!! Know that just because you don t see it doesn t mean it s not happening. A friend the other day said , think of it this way It took a hundred years to develop the car but once developed a million were built in the first year. Sincerely, DJ DID YOU KNOW? In 1933 after a run on the banks that resulted in the withdrawal of 192
million dollars in a three day period President Roosevelt issued an
executive order for a mandatory 3 day bank holiday in order to escape
actually having to close the banks, which he didn't have the authority to
do. As a result of the sudden deposit withdrawals world banking and financial
stability was in peril of collapse. The Federal Reserve in cooperation with the UST developed T.O.V. Mother box
(T.O.V.si the Treaty of Versailles ) The Treaty of Versailles with one of
the financial staples of France and Most European countries financial
systems of that decade . Why, Who and How the creation of the Treaty of Versailles Mother-Boxes were
utilised to shape international policy via the International Bank of
Settlements while being secretly controlled by the Federal Reserve System. The deployment of these containers by both the member Federal Reserve
Bank's of the Federal Reserve bonds and Large denominated Federal Reserve
Bank Notes issued jointly and severally in 1934 by the United States
Treasury and the twelve privately owned individually chartered Federal
Reserve Member Banks, which makes up the ownership of The Federal Reserve
System is publicly denied. During this hectic international crisis period the US Treasury and the
Federal Reserve System issued four types of metal containers filled with
either negotiable Federal Reserve Bonds or Federal Reserve Notes. The
issuance of these metal containers is not publicly acknowledged by the
United States Treasury, the Federal Reserve System nor the Bank for
International Settlements, but then why would they since they were not
publicly acknowledged in 1934; and no audited annual reports for the
Federal Reserve System are available for public scrutiny for those and
other surrounding years, which if acknowledged by the Fed, would also
confirm that the Fed had violated its 1913 Charter since no written
financial report was filed with the Congress. Utilizing the Fed's
authorized accounting legerdemain the Federal Reserve System may have had
sufficient reserves to support the value of the containers, but it is
highly unlikely that the Federal Reserve System would have sufficient
reserves for the containers that now remain in circulation. The
Congressional Record has no record or mention of these activities that
would have been included in the Congressional Record had they been cited at the time of the Fed's annual report to the House of Representatives. The collateral took the form of 250 Federal Reserve Bonds of One Billion US
Dollar denomination sealed in small copper colored metal containers that
were assembled and placed in a larger container [trunk size] that was
distributed to friendly central banks and leading commercial banks
throughout the world with the aid of the Bank for International Settlements
for use in a predetermined manner. One should not overlook the fact that
the major shareholders of the Federal Reserve member banks included a
significant number of European banks, individuals and corporations.
Additionally, one should also not overlook the fact that the central banks
of the nations in which these people lived also controlled and owned the
Bank for International Settlements. One of the types of metal containers were called Mother-boxes, as
identified by the issuing Federal Reserve Banks that held bonds issued in
twelve (one each from the twelve district member banks) of the thirteen
separate smaller metal containers called "baby boxes". The smaller control
box, number 13, (See photograph of the metal box) found in the Mother-box
listed the names of the twelve branches of the Federal Reserve System that
each contributed bonds valued at $250 billion comprising the $3 trillion
valued Federal Reserve bonds held in the twelve baby boxes housed in the
"Mother-box", which were Boston, New York, Philadelphia, Cleveland,
Richmond, Atlanta, Chicago, St Louis, Minneapolis, Kansas City, Dallas and
San Francisco. The "Mother-box" is nearly the size of an old-fashioned
steamer trunk filled with smaller individual metal copper colored sealed
containers. There are thirteen smaller "baby" copper colored containers in
each Mother-box. For a copy of the full report Explaining the Federal Reserve Bank history
as well as a comprehensive essay on the development and ground work that
would later become our financial system as we know it today . Send a
request via email to goneforthfornow@gmail.com The author of this essay is a personnal friend and I have exclusive
permission to distribute it's content . DJ

ZAP SAYS


HI ALL I CHOSE THE SONG THIS WEEK FOR A SPECIAL REASON. I WILL BE TRAVELLING SOON AND THIS MESSAGE IS FOR MY BROTHERS FROM OTHER MOTHERS. HERE WE ARE STANDING AT THE EDGE OF THE POOL AND HOLDING HANDS. SHORTLY WE GET TO ALL JUMP IN AT THE SAME TIME…HOLDING HANDS. RIGHT NOW ALL RUMORS AND REAL INTEL ARE POINTING TO THIS COMING WEEK AS A REALLY GOOD LAUNCH TIME FOR THE VARIOUS RELEASES WHETHER CURRENCY RELATED OR ON THE HISTORIC ASSETS. YES, I HAVE ALSO RECEIVED INTEL FROM MY SOURCES CORROBORATING THIS TIME AS THE START TIME, SO WE ARE ALSO LOOKING FORWARD TO SOMETHING COMING IN FROM THAT DIRECTION AS WELL. WE WILL SEE, BUT OUR FUNDINGS ARE MOVING FORWARD NOW REGARDLESS.

THIS WEEKEND I JUST TOOK A LITTLE BIT OF TIME OFF AND THOUGHT THROUGH WHAT IS TO COME. THE SIZE OF THE EFFORT IS NOT THE ISSUE. SERVICE DIVISIONS THAT CATER TO PROJECTS TO ALLOW THEM TO BE SUCCESSFUL WILL BE, OF NECESSITY, QUITE ROBUST. THE GOVERNANCE OF THESE DIVISIONS WILL BE OVERSIGHTED BY LEGAL AND COMPLIANCE OF COURSE, AND THAT IS A CRITICAL POINT FOR ALL OF US. WE NEED THE BEST RESOURCES AVAILABLE ON A GLOBAL BASIS THAT WILL PROVIDE THE FUNDAMENTALS OF ACCOUNTING TO THE DIVISIONS. THAT MEANS KPMG, PRICE WATERHOUSE, AND SIMILAR AS WELL AS LOCAL ACCOUNTING AND LEGAL FIRMS. OUR LEGAL DEPARTMENT TAKES CARE OF THE STRUCTURING FOR EACH PROJECT SO IT CAN INTERFACE PROPERLY WITH THE FUNDING ALLOWANCE FROM THE TRUST ACCORDING TO THEIR BUDGETS. EACH PROJECT WILL REQUIRE ITS OWN DEDICATED TEAM, THE SIZE OF WHICH WILL BE DICTATED BY THE SIZE AND SCOPE OF THE PROJECT. AS BEFORE, IT IS IMPORTANT TO LOOK AFTER THE PROPONENTS OF THE PROJECT, AND THEIR FINANCIAL STRESSES HAVE TO BE ELIMINATED BEFORE THEY CAN PROPERLY FOCUS ON THEIR PROJECT AND DEVOTE THEMSELVES TO IT. THE SUCCESS OF ANY EFFORT IS ASSURED ONCE THE PROPONENT COMMITS TO IT, BUT HOW CAN ANYBODY COMMIT TO ANYTHING IF YOU'VE GOT ALLIGATORS SNIPPIN AT YOUR ANKLES OR HIGHER. THE LIFEBLOOD OF A PROJECT, ITS FUNDING, HAS TO FLOW UNIMPEDED. IF IT IS STOPPED FOR ANY REASON THEN TIMINGS FALL APART, SCHEDULES AND SUPPLIES ARE ALL DELAYED, AND IT THROWS A PROJECT INTO DISARRAY. WE HAVE GIVEN A GREAT DEAL OF THOUGHT ON THE BEST METHODOLOGIES OF MOVING AND DISTRIBUTING THE FUNDS, AND SOME NOVEL METHODS HAVE BEEN IDENTIFIED AS WORKABLE. THIRD WORLD COUNTRIES HAVE A BIG PROBLEM WITH CORRUPTION AND THE AMOUNT OF FUNDING THAT ACTUALLY REACHES ITS DESTINATION. WE WILL NOT COMPROMISE THE SEQUENCE OF THE PROJECT ONCE IT IS IN MOTION AND WHAT IS IN THE BUDGET MUST REACH THE PROJECT AND BE USED FOR THIS PURPOSE ALONE. THIS WILL REQUIRE SOME METHODS THAT WILL PREVENT THE REDIRECTION OF FUNDS, AND THESE METHODS HAVE BEEN IDENTIFIED. THE SECONDARY BENEFIT IS THAT WE WILL NOT BE ABLE TO BE COERCED BY CORRUPTION BECAUSE THE METHOD OF FUNDING WILL BRING OUR RESPONSIBILITY IN REDIRECTION TO ZERO. CORRUPT OFFICIALS MAY NOT LIKE THIS, BUT THERE IS NOTHING WE CAN DO TO FACILITATE A REDIRECTION INTO SOMEBODY'S POCKET, SO THEREFORE OUR EFFORT IS IMMUNE TO ATTACKS THAT REQUIRE GREAT SECURITY MEASURES FOR SAFETY OF THE STAFF. SO THE PROJECTS THAT HAVE BEEN SUBMITTED FOR EXAMPLE IN AFRICA, WILL ACTUALLY RECEIVE FUNDS THAT ARE USABLE INSTEAD OF HAVING THEM DISAPPEARING INTO SOME DEEP DARK POLITICIAN'S HOLE WHILE KIDS CONTINUE TO STARVE TO DEATH. ALL THESE PROJECTS CAN REST EASY AS THEIR SECURITY REQUIREMENTS WILL ALSO DECREASE BECAUSE OF THESE METHODOLOGIES OF DISTRIBUTION. THESE THINGS I REPEAT AGAIN HERE BECAUSE THAT IS NOW THE FOCUS OF OUR EFFORTS INSTEAD OF JUST KEEPING ALIVE AND STABLE. WE ARE DIRECTING OUR ENERGIES TO THE FIRST START UP ACTIVITIES THAT BEGIN THIS WEEK. YES, THAT MEANS OFFICES AND LIGHTBULBS AND DESKS AND STAFF. THE TIMING FOR FIRST FUNDINGS IS SOMETHING THAT I HAVE BEEN ASKED TIME AND AGAIN , AS THERE ARE QUITE A FEW PROJECTS THAT HAVE CRITICAL TIMELINES, AND THEY HAVE ALL BEEN WAITING PATIENTLY FOR FIRST FUNDS. ON A SEPARATE NOTE JUST FOR A QUICK FUNNY, I HEREBY INDULGE MYSELF FOR ONE BRIEF MOMENT OF HILARITY. ---------- Forwarded message ----------
From: gs
Date: Thu, Feb 1, 2018 at 10:34 PM
Subject: I DARE YOU....
To: "goneforthfornow@gmail.com" <goneforthfornow@gmail.com> ...to get a fudging job!
Your mental illness has gone from funny to sad. Your scam is over and it is time for you to go and cook the best damned French fries Burger King has ever seen. P.S. You failed.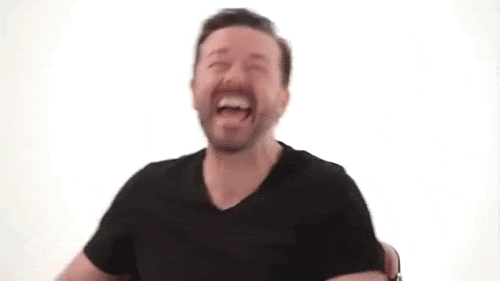 I HAVE FEW WORDS. FIRSTLY, I DO HAVE A JOB AND I'M DOING IT SO I STRONGLY URGE YOU TO CANCEL YOUR SUBSCRIPTION TO THE CRYSTAL BALL OF THE MONTH CLUB. WITH YOUR COMMENT ON MY BRAIN HEALTH, JUST TO BE SURE I AM NOT MENTALLY ILL I CHECKED FOR PINK ELEPHANTS UNDER THE BED AND THERE WERE NONE THERE IS NOTHING FUNNY OR SAD ABOUT THESE BUGGERS, THEY ARE JUST A NUISANCE. AND AGAIN, WHAT SCAM? AM I PROMISING SOMETHING FOR NOTHING?



YES YOU SURE ARE!!! SEVERAL TIMES PER WEEK FOR OVER 5 YEARS AS YOU SCAM DONATIONS WITH LAME PROMISES! DO YOU EVER GO BACK AND READ YOUR OWN BULLSHIT?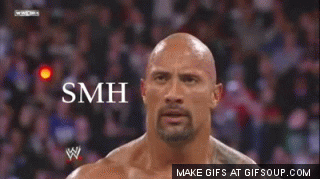 THAT IS THE BASIS OF A SCAM RIGHT? LISTEN, I HAVE NOT OFFERED SUBSCRIPTIONS TO GET AHEAD OF ANOTHER PROJECT OR TO GET 'REALTIME' INFORMATION ON VAPORWARE. I HAVE OFFERED NOTHING EXCEPT FUNDING OF A GOOD PROJECT ACCORDING TO OUR CRITERIA AND TENET OF "DOING NO HARM". NO FREE TOASTERS OR TICKETS TO A GAME. THE NEXT THING I HAVE OFFERED IS SERVICES FOR THE PROJECT. HOW THE HELL IS THAT A SCAM? CAN I GET YOU A BOX OF Q-TIPS? OR NEW GLASSES? AND I HAVE BOOKED OFF EATING FRENCH FRIES AND HAVE LOST WEIGHT, SO I WILL NO LONGER COOK FRENCH FRIES NO MATTER HOW MUCH MONEY BURGER KING OFFERS. I HAVE FAILED NOTHING. I HAVE HAD REVERSES AND DELAYS BECAUSE OF BANKSTERS AND OTHER LESS WHOLESOME THINGS, BUT I HAVE NOT FAILED. ALL THE PEOPLE THAT CAME IN AS THE INTERNAL TEAM YEARS AGO, ARE STILL HERE. THERE IS NO INCOME YET, SO THEY HAVE OTHER JOBS FOR THE MOST PART, AND WE ARE HELPING THE OTHERS WITH DONATIONS THAT CAN NOT FIND A JOB BECAUSE THEY ARE TOO OLD OR TOO "QUALIFIED", AND THAT IS A BIG BLESSING. WE HAVE MANAGED, BECAUSE OF THE HELP YOU HAVE ALL GIVEN US, TO MAINTAIN ALL THE GOOD PEOPLE WE HAVE AND KEEP FOOD ON THE TABLE, A ROOF OVER HEADS, AND MEDICAL AS NEEDED. WE HAVE FAILED NOTHIN. SO YOUR WHOLE VITRIOL IS OUT THE WINDOW. TERRIBLY SORRY. WANT A COOKIE? MAKE YOU FEEL BETTER MAYBE. OH, ARE YOU RELATED TO ZOLARMAN OR PURPLESKINZ? THAT WOULD EXPLAIN MUCH.
LOL SEEMS MANY ARE AWAKE TO YOUR BULLSHIT JERZY! WE ARE NOT THE ONLY ONES
THIS INCLUDES THE AUTHORITIES YOU FRAUDSTER!!



ANOTHER REALLY GOOD ONE, THIS ONE IS A BIT MORE THOUGHTFUL, JUST TICKLED ME. Hello Zap, This email is my payment to help you out a bit. I hope this gets to you well.
Please confirm you received this payment. Payment:
YOU PIECE OF SHIT!
I BETTED ON YOU THAT YOULL BE BACK ON THE WEBSITE BEGGING LIKE A BITCH AND THANKS TO YOU I WON THE BET.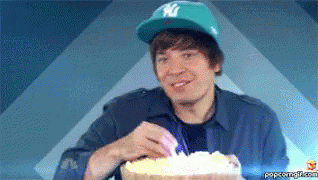 CONGRATULATIONS! CAN I HAVE SOME OF THAT SINCE I WAS DIRECTLY RESPONSIBLE FOR YOUR GOOD FORTUNE? YOU KEEP BEGGING FOR FUNDS WHEN PEOPLE ARE STRUGGLING ON HERE. BUT REALLY THE BIGGEST IDIOTS ARE THE ONES WHO KEEP SENDING YOU MONEY HAHAHA. REMEMBER WE ARE STRUGGLING AS WELL WITH NOTHING. THAT SHOULD TELL YOU OUR LEVEL OF COMMITMENT TO YOU AND TO ALL OF US. RETARDS... GULLIBLE RETARDS THAT SHOWS HOW THEYLL BE WHEN FUNDS ARRIVE THEYLL BE BROKE IN NO TIME. LIKE TOOTHLESS CRACK HEADS. YOU ACTUALLY DECRY THE GOOD HEARTS THAT HELP A GOOD CAUSE? WOW. AND CALLING THEM NAMES? LIKE L. WHO SEND $5 AND SMILES BECAUSE SHE KNOWS SHE DID WHAT SHE COULD TO HELP THIS MASSIVE CAUSE? YOU WOULD CALL HER A RETARD AND TOOTHLESS CRACK HEAD? YIKES. YOU HAVE NO SHAME BEGGING FOR MONEY.
YOURE A TRUE DEFINITION OF SCUM. HERE I TAKE OFFENSE. I DO NOT LIKE BEGGING FOR MONEY. BUT WHEN A LIFE IS ON THE LINE I WILL BEG. WOULD YOU BE ABLE TO SWALLOW BACK THE PRIDE AND HAVE THE GUTS TO DO THE SAME? EVERY WEEK YOU ARE RECEIVING FUNDS FOR YEARS... YEARS!!!!!!!!!!! AND THAT IS THE REASON WHY WE HAVE MANAGED STABILITY AND SAVED LIVES AND GOTTEN READY FOR THE WORK AHEAD OF US ALL. YOU WOULD HAVE US NOT DO THIS? I SHOULDVE BET ON YOU ALL THOSE TIMES I WOULDNT NEED AN RV.
GO KICK ROCKS SHIT HEAD AND ALL THE CONS ON YOUR TEAM. AH, SO HERE IT COMES OUT. YOU ARE ACTUALLY DEPENDING ON THE RV. WHAT WILL HAPPEN TO YOU IF IT IS DELAYED? WILL YOU DECRY ALL THOSE NICE GURUS, BANKERS, AND POLITICIANS THAT PROMISED THE RV TOMORROW? AND IF I KICK ROCKS, I WILL HURT MY TOE SO I REFUSE TO DO THAT. BAD ADVICE. SHAME ON YOU. AND YOU HAVE INSULTED QUITE A FEW DEGREED PEOPLE ON OUR TEAM BY STATING THEY ARE CONS. YOU TRY ACCOMPLISHING 5 PHD'S OR 7 FACULTIES AND THEN HAVE SOMEBODY TELL YOU THAT YOU ARE A CON. I WILL ALSO REPEAT THAT OUR FUNDING HAS NOTHING TO DO WITH THE RV. WE DO NOT DEPEND ON IT FOR DOING PROJECTS. WHERE HAVE YOU BEEN? UNFORTUNATELY, THOSE ARE THE ONLY 2 EMAILS RECEIVED THAT HAD SOMETHING FUNNY TO SAY, AND I KINDA DOUBT THERE WILL BE ANYMORE AS WE DO BEGIN THIS WEEK AND GET TO THE WORK.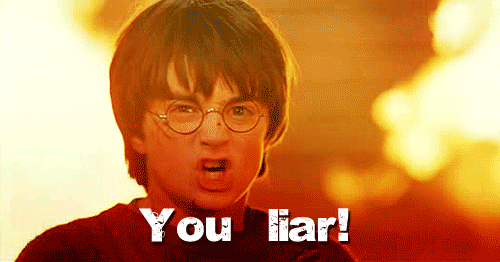 SO I APOLOGIZE IN ADVANCE THERE WOULD BE NO MORE FUNNIES ON SUNDAY. THE ONLY THING AHEAD IS WORK NOW. HOLIDAYS ARE OVER. IN TIME, WE ANTICIPATE MANY THOUSANDS TO JOIN IN OUR EFFORT AND BEGIN MAKING A DIFFERENCE EITHER LOCALLY OR GLOBALLY. THE AMOUNT OF WORK IS UNPRECEDENTED BUT WE ARE HUMANS RIGHT? WE KINDA TAKE TO CHALLENGES AND GET STUFF DONE TO THE SURPRISE OF MANY. IT IS NOT ROCKET SCIENCE TO FIGURE OUT THAT OVER 3,000 SUBMITTED PROJECTS WILL REQUIRE MANY MORE THOUSANDS OF DEDICATED PERSONNEL TO HANDLE THE THROUGHPUT. AND WE NEED THE BEST IN THEIR FIELDS. IT IS ALL ABOUT SERVICE TO OTHERS WITH US, AND IF YOUR SKILL SET LENDS TO THIS EFFORT, WE ABSOLUTELY WANT YOU. WE INTEND TO PROVIDE THE VERY BEST IN SERVICE TO THE PROJECTS WITHOUT COMPROMISE. IT IS OUR DUTY TO MAKE SURE THAT EACH AND EVERY PROJECT NOT ONLY RECEIVES FREELY THEIR FUNDING, BUT THE SERVICES THAT WILL SPELL THE DIFFERENCE IN MANY CASES.

SO IN KEEPING WITH OUR TRADITION, WE AGAIN THANK ALL THOSE THAT SUPPORT US. YOU CAN BE ABSOLUTELY SURE THAT WE HAVE DONE EVERYTHING WE COULD HAVE TO KEEP THE MOMENTUM GOING AFTER SO MANY FALSE STARTS AND DELAYS AND MANAGED TO KEEP INTACT OUR EFFORT. THIS WAS CRITICAL TO ALLOW US TO BE READY FOR THE FIRST FUNDS AND HIT THE GROUND RUNNING. THANKS TO YOU WE DID IT, SO WE ALL DID IT. THIS PROVES YET AGAIN THAT BESIDES THE 'I AM' WHERE EACH INDIVIDUAL TRIES TO ATTAIN THE BEST POSSIBLE ATTAINMENT OF ONE'S ABILITIES, TO 'WE ARE', WHERE THE MANY 'I AM'S' COMPRISE A REALLY SUPER "WE" AND CAN DO SO MUCH MORE TOGETHER. I DARE THE NAY SAYERS TO SAY THIS IS BS.

YOU ARE BS!!! WE HAVE BEEN SAYING THIS FOR YEARS!!!
WHEN WILL YOU FOLLOW UP ON YOUR PROMISE TO VERIFY THAT FUNDS ARE SENT TO THOSE YOU PANHANDLE FOR. WHERE ARE THE RECEIPTS FOR O2?? MONEY TRANSFERS? HOTEL BILLS?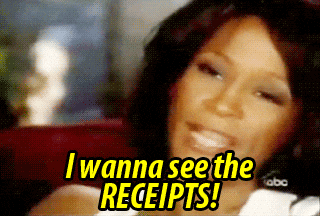 SO SIMPLY…THANKS. WE LOVE YOU. WE ARE HERE FOR YOU NOW AND IN THE FUTURE. WE WILL NOT GO AWAY AND FADE OUT. WE HAVE A TERRIFIC JOB AHEAD OF US TO DO, AND BY GUM, WE WILL DO IT COME HELL OR HIGH WATER. OK? GOD BLESS AND MUCH LOVE TO YOU ALL. AND IF YOU DO A DONATION NOW, YOU WILL ONLY HELP A FEW OF US TO PUT FOOD ON THE TABLE, OTHERWISE WE ARE OK. IN A COUPLE DAYS WE BEGIN WORK AND PUT A TURKEY ON THE TABLE INSTEAD OF SPAM (WHICH ACTUALLY IS NOT TOO BAD IF YOU SPICE IT UP). YOU WILL NOT GET ANY FREE BOOKS ABOUT A THOUSAND AND ONE THINGS TO DO WITH NOSE HAIR. IN IMMEASURABLE GRATITUDE. AND A HEARTY CONGRATULATIONS TO THE EAGLES. REALLY GOOD GAME. AMAZING THE PLAYERS ON BOTH SIDES. LOVE AND LIGHT
IN OUR SERVICE
ZAP


"GOD IS; I AM; WE ARE"
"BE GOOD, BE LEGAL, TELL TRUTH"
FEBRUARY 4, 2018
COPYRIGHT ZAP 2013-2018

Enlarge this image

Contributions Thank you for your support as we do our best to keep you up to date. We couldn't do this without your Help. Please go to Paypal.com using the account address: goneforthfornow@gmail.com to support the cause. Please remember to click friends and family when sending. We're still struggling to keep the lights on and food on the table. Love and Kisses, 'The Office of Poofness" ZAP, Susan and Staff


===== --hobie

Thanks to: http://www.rumormillnews.com

*****************
Out Of Mind
www.oom2.com

Admin





Posts

: 5586

---

Join date

: 2011-08-16


Location

: Woodstock Nation



Jerzy wrote:OH, ARE YOU RELATED TO ZOLARMAN OR PURPLESKINZ?
When Jerzy has to resort to personal attacks, it shows just how much of an effect these people have on him. Hmmmm...Is that the qualification of what a Respectable Humanitarian Leader should have, that Grandfather has choosen?
It's so predictable that Jerzy's funds will be stopped once again, that placing bets on it, becomes a sure thing! Why is that? LOL
Jerzy wrote:THERE IS NO INCOME YET, SO THEY HAVE OTHER JOBS FOR THE MOST PART, AND WE ARE HELPING THE OTHERS WITH DONATIONS THAT CAN NOT FIND A JOB BECAUSE THEY ARE TOO OLD OR TOO "QUALIFIED", AND THAT IS A BIG BLESSING.
Here's your clue why Jerzy has to resort to Internet Panhandling. He is unemployable when he feels that he is over qualified to drop fries at Burger King to earn a living. Why get a job when he has a gullible audience that will pay his way.


The next 5 years isn't going to be any different that the last 5 years. Paymasters are going to keep receiving funds over and over for the evil banksters to keep stopping the process, according to Jerzy, and only Jerzy.

Aliah will keep sending her emails/texts to her "Sugar Daddy" for the few pesos she needs for Baby Bradd's school lunch program, while Jerzy pockets the rest.

"Mary" will still need her oxygen bottles refilled, according to the "Gambling Addict", that Jerzy will dole out the funds for?

Rest assured that the "Calgary Corpse Barber" will find several more tales of woe, for the gullible to feel the need to send their hard earned dollars to, without knowing who's lifestyle they are actually funding. 


Does everybody remember how thin and frail Jerzy "The Photographer" Babkowski was when posted those pictures last year? Just look at the girth on that fat boy!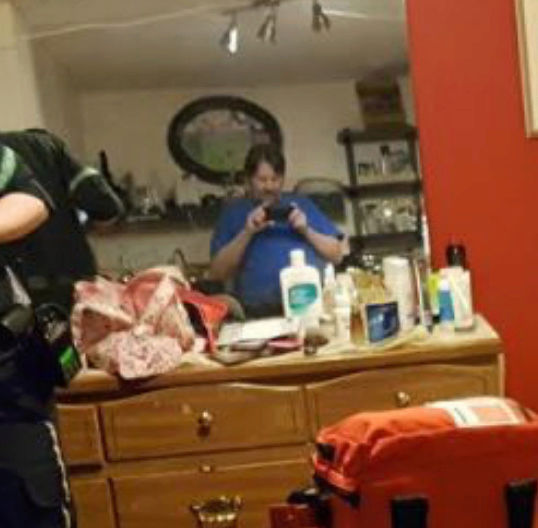 *****************
GURU HUNTER





Posts

: 19066

---

Join date

: 2015-02-19



*****************
Trust but Verify --- R Reagan
"Rejoice always, pray without ceasing, in everything give thanks; for this is the will of God in Christ Jesus for you."1 Thessalonians 5:14–18 
Super Moderator





Posts

: 27225

---

Join date

: 2011-08-09


Age

: 21


Location

: Umm right here!



---
Permissions in this forum:
You
cannot
reply to topics in this forum