POOFness for JAN 28: For What It Is Worth
Posted By: hobie [Send E-Mail]
Date: Sunday, 28-Jan-2018 20:52:56
Hi, folks - Received via e-mail: =====


Subject: For What It Is Worth
From: "The Office of Poofness" <2goforth@humanus.ca>
Date: Sun, January 28, 2018 7:51 pm For What It Is Worth Buffalo Springfield POOF SAID

Greetings and Salutations, The moneys are en route; not to say I know when they will land but yes they are en route. As you have always been told, I can't give you specifics but I can say that everything is moving toward a narrowing of sorts and that leads to eventually finding the spigot opens. That's about all I can share about that, and it rings true to the principles of efficiency and ethics: — you can take that one to the bank as some would say. I can assure you that a long dry spell is coming to an end…P...

SUSAN SAYS The upcoming Blood Blue Moon and Full Moon Lunar Eclipse is offering tremendous additional momentum so blocks may be resolved and gateways widened......reflecting an opportunity for incoming abundance . It is obvious that the RV and the Prosperity Programs are tied to the hip and one compliments the other. Namaste, Susan DJ continues his discussion on the movement of the financial system below.

--------------------------------------------------------------------------------------
Greetings, Once again rumors are circulating that the Exchange/Redemption has begun in earnest. There are reports of SKR's being given throughout the world pending release codes on accounts with administrative holds. Some firsthand information does exist but in general it all comes in second hand. I talk to a guy who knows a guy, or I heard this or that type of thing. Speculation that China had to announce its gold backed currency on Jan 18th in order to move forward is another news sound bite speculators used to site a reason for the holds. I would guard against such speculation. To explain something before it happens is a reason. To explain something after the fact is an excuse. Be mindful of the difference between reason and excuse. These events are so complex and consist of so many variables there isn't enough time or page space to dive into the explanations. Like most things governments do, we will most likely hear about things that are real after it is already done. They operate with a "Better to ask forgiveness than permission" mentality.
Once you take all the gathered intelligence combined over weeks, months and years of speculation of time frames and the start-stop pattern it exhibits, certain conclusions and common denominators can be identified. Between bond redemptions, currency exchanges, private party flippers, sovereign buyers, consortium buyers and any other scenario one can think of, one thing is common with all: BANKS!!! All sources available agree that this is done and that all treaties are in place, all agreements signed or acknowledged. Funds are available and hedged against the global collateral accounts or platform production, foundations set and in place to deliver the funds. So where is the money? In the BANKS!!! The major revenue source of most all banks is their capacity to administrate their deposits or "Administrative Revenue". The banking industry has had a blanket autonomy to maneuver and play with deposited funds since the banking system was first engaged. They create their own laws, rules and penalties within which they operate. Remember a bank's one and only function is to " Make Money". They have brought the world to the point of financial collapse due to their greed and corrupt behavior. Systems and processes had to be implemented to counter this activity The new Hercules I.T. is a quantum A.I. system. It will eliminate the administrative strangle hold the banks currently enjoy, from which their revenues stream. So yeah, there is an all-out push back and interference from the banking community to disrupt the delivery process of these funds . Even when the proper delivery and receipt codes are issued, due to the administrative capacities the banks have built into the global financial networks, they still block or hinder the release of funds to the consumer levels. And every time they block or delay funds that have been given the proper codes for release, another 'bad' is caught and removed. Instead of fines or penalties, now Obstruction Charges are being levied and criminal charges brought. Finally these dummies are starting to get it and realize they can go to jail for their behavior. In the coming weeks look for funds to periodically sneak through the banking blockades and find their way to those of a greater purpose and heart . Sincerely, DJ

ZAP SAYS


HI ALL ADDING TO WHAT HAS TRANSPIRED LAST WEEK FOR US, WE HAVE RECEIVED FIRM CONFIRMATION THAT OUR FUNDINGS ARE MOVING FORWARD IN THE NEXT DAYS AND WE SHALL BE RECEIVING. NOW THAT WE ARE HERE, A FEW ITEMS COME TO MIND THAT SHOULD BE CONSIDERED. THE FIRST THING THAT COMES TO MIND IS WHAT HAPPENS WHEN WE RECEIVE MONEY, OR ANY OTHER FORM OF "POWER" FOR THAT MATTER. WHEN ANY OF US RECEIVE SOME FORM OF POWER, BE IT MONETARY, POLITICAL, AGRICULTURAL, OR ANY SECTOR OR ELEMENT, THE VERY FIRST THING THAT ANY OF US IS TEMPTED TO EXPERIENCE IS ARROGANCE AND THIS HAS BEEN CORROBORATED OVER TIME AS THE FIRST THING TO SURFACE. STEP BACK A BIT HERE AND CONSIDER THIS. YOU WERE ESSENTIALLY BROKE AND STRUGGLING, AND HAVE RECEIVED SOME MONEY AND THAT TRANSLATES TO A FORM OF POWER. USUALLY A GREAT FEELING OF RELIEF GUSHES OVER YOU, AND THE INNER YOU STARTS TO EMERGE FROM A PROTECTIVE COCOON THAT WAS BUILT TO INSULATE FROM THE LACK. ARROGANCE BEGINS TO SHAKE ITSELF LOOSE FROM BEING SUPRESSED AND JUST COMES OUT ALONGSIDE THE FEELINGS OF RELIEF. THEN YOU BEGIN TO FIGURE OUT WHAT TO DO WITH THE MONEY. THE USUAL LIKE BILLS COMES FIRST, GET THE POWER BACK ON, FILL THE FRIDGE, AND SO ON. THEN COMES THE BIG SCREEN TV AND SIMILAR STUFF. BUT WHAT YOU ALLOW TO EMERGE AND TAKE ITS PLACE IN YOUR CONSTRUCT OF THIS WHAT IS HAPPENING NOW, DETERMINES YOUR PATH OF HOW YOU DO THINGS. IF YOU ALLOW THE ARROGANCE TO TAKE ROOT, YOU WILL HAVE TAKEN A STEP BACKWARDS. THIS IS IAN IMPORTANT TIME FOR YOU TO REALIZE AND UNDERSTAND THAT ALTHOUGH THE MONETARY POWER THING IS USEFUL TO A HEALTHY PSYCHE AS LACK DISAPPEARS, AND STRESS IS RELIEVED, IT IS TO BE MADE A MINOR ATTENTION DETAIL AND NOT THE OVERRIDING METHODOLOGY OF TRAVERSING THIS NEW PATH THAT WE ARE ON. THIS PATH, OF DOING THINGS FOR THE BENEFIT OF EACH OTHER, IS THE NATURAL EVOLUTION THAT IS TAKING PLACE. PAYING IT FORWARD IS A NATURAL DIRECTION WHEN LACK DISAPPEARS. THIS IS ANOTHER FORM OF POWER THAT CAN NOT BE DENIED BECAUSE IT IS A TRUTH. AND THIS TRUTH WORKS, AND IT WORKS WELL. TRANSLATION OF THE MONETARY POWER TO THIS FORMAT IS NOT DIFFICULT AND ONLY REQUIRES THINKING AND ACTING IN THAT DIRECTION INSTEAD OF CONSIDERING YOURSELF WAY BETTER THAN YOUR NEIGHBOR CAUSE YOU GOT SOME MONEY. SO HERE WE ARE, POISED TO ENTER THIS NEW PARADIGM AND GET TO WORK. WHAT DOES THIS MEAN?


IT JUST MEANS WE ARE EXPERIENCING THE RIGHT PATH FOR US AT THE MOMENT, AND THAT IS THE PARADIGM SHIFT INTO A DIFFERENT WAY OF ACCOMPLISHING THINGS AS I SAID ABOVE. HELPING EACH OTHER ACCOMPLISHES SO MUCH MORE THAN THE SEPARATION WE ARE EXPERIENCING NOW. IMAGINE IF ALL PEOPLES IN ALL COUNTRIES FOR ONE MOMENT PICKED UP GARBAGE OFF THE STREET AND PUT IT IN A GARBAGE BIN. THIS WORLD WOULD BE CLEANED OF GARBAGE IN AN AFTERNOON. OF COURSE, WE WOULD TAKE THIS TO THE NEXT LEVEL AND GET THE GARBAGE TECHNOLOGIES ONLINE TO TAKE CARE OF THE MOUNTAINS WE WOULD ASSEMBLE BUT THAT'S ANOTHER STORY. IN TIME THIS WORKING TOGETHER FOR EACH OTHER'S BENEFIT (INCLUDES SELFLESS ACTS, AND RANDOM ACTS OF KINDNESS – PAY IT FORWARD IN ALL SENSES) TRANSLATES TO OFF WORLD COMMERCE WHICH TIME WE ARE ENTERING. THAT WILL BE VERY INTERESTING. OF COURSE THE TIME IT HAS TAKEN TO GET TO THIS POINT HAS BEEN DIFFICULT, AND NOTHING SHORT OF MIND NUMBING TRYING TO FIGURE OUT HOW TO BUILD IT AND STAY ALIVE AT THE SAME TIME. LARGE CORPORATIONS HAVE THE RESOURCES TO DO SUCH A BUSINESS PLAN AND MAKE IT WORK, BUT US LITTLE GUYS HAVE NO SUCH RESOURCES AND DOING THIS ON A HEARTBEAT AND A PRAYER WAS DAUNTING. OVER TIME, BECAUSE THE EXPECTED FUNDINGS DID NOT MATERIALIZE DUE TO BANK AND COMPLIANCE ISSUES THAT WERE CONSTANTLY PUT UP AS ROADBLOCKS, MANY LOST HEART AND TURNED TO THE OTHER SIDE. INSULTS PROLIFERATED, OPINIONS VARIED, ACCUSATIONS WERE PUT FORWARD AND WHAT WAS THE END RESULT OF ALL THAT? NOTHING. AS WITH ANYTHING THAT IS NOT FOUNDED ON TRUTH, IT LOST MOMENTUM AND WENT AWAY. OF COURSE THERE ARE A FEW DIE-HARDS LEFT THAT HAVE SEEMED TO TAKE ON A JOB IN DOING THE NAY SAY THING. DYING BREED THOUGH. THEN THERE ARE MANY OTHERS THAT ARE NOW ON THE FENCE. THEY WANT TO BELIEVE BUT THE TIME ELEMENT HAS NOT WORKED FOR THEM SO THEY ARE FRUSTRATED AND SHOW IT, BUT STILL WANT IT TO WORK. ONE SUCH MESSAGE INDICATIVE OF THIS THINKING IS AS FOLLOWS: ---------- Forwarded message ----------
From: B.C.
Date: Sat, Jan 27, 2018 at 12:53 PM
Subject: The Money
To: JAH-D'Bora Foundation <goneforthfornow@gmail.com> I do believe you are trying to do good, but you must admit...you have pretty much said the same thing every week for months...our money is held up, it's next week....so I will believe it when I see it. I DO NOT BLAME YOU B FOR THIS POSITION, AS I TOO WOULD BE DRAWN TO THAT BECAUSE OF ALL THE YEARS OF DELAY, AND ESPECIALLY THE LAST MONTHS. WE WERE CONSTANTLY PROMISED FUNDS RELEASE "TOMORROW" AND BASED OUR EFFORTS ON THIS AND INVARIABLY GOT STUCK AND IN DANGEROUS POSITION AS NO MONEY = NO FOOD OR SHELTER OR OXYGEN OR MEDICATION OR OR OR… WE WERE BESIDE OURSELVES STRUGGLING TO STAY ALIVE AND KEEP WORKING.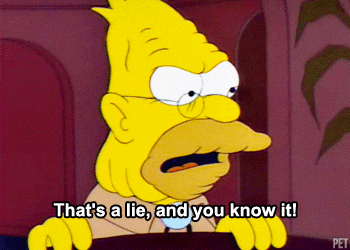 BUT ALL THINGS COME TO AN END EVENTUALLY, AND WE GOT THROUGH. THE FUNDS WERE RELEASED LAST WEEK BUT IT WOULD TAKE A FEW DAYS TO PROCESS AND GET THEM OUT, AND THIS IS WHERE WE ARE NOW. WE EXPECT OUR FIRST FUNDS IN THE NEXT DAYS AND GETTING PREPARED FOR THE WORK AHEAD. SO REST EASY AS WE HAVE ARRIVED AND THE RESULTS WILL BE FORTHCOMING NOW. THIS WEEKEND HAS BEEN SPENT IN PREPARATION OF WHAT IS NEEDED TO BE DONE OUT OF THE GATE. THE LOGISTICS OF DEPLOYING OUR EFFORT IS VERY LARGE BUT SIMPLE AS IT FOLLOWS THE GENERAL START-UP SEQUENCE OF GETTING SOME FLOOR SPACE, PUT IN THE TELEPHONE AND LIGHTBULB, AND TRAIN STAFF TO DO STUFF. THE SCOPE OF THE SERVICE DIVISIONS REQUIRES TIME AND STAFF ONLY TO GET UP AND RUNNING, AND THIS IS THE PHASE WE ARE ENTERING NOW. OF COURSE THERE IS A GREAT DEAL MORE DETAIL TO ALL THIS, BUT YOU GET THE GENERAL IDEA. COMING BACK TO MY ORIGINAL TRAIN OF THOUGHT, WHEN THE MONEY ARRIVES AND YOU HAVE IT IN YOUR HAND, STAY AWAY FROM THE ARROGANCE PART. IT MAY BE A TICKLE FOR A WHILE AS THE EGO LOVES THAT KIND OF STUFF, BUT LET IT PASS THROUGH YOU AND RELEASE IT. HELPING A BUDDY IS MUCH MORE FULFILLING. KEEP BEING YOURSELF INSTEAD OF ADOPTING ARTIFICIAL AIRS THAT DISSIPATE ANYWAYS OVER TIME AS THEY TOO ARE NOT FOUNDED ON TRUTH. YOU WILL NOTICE I DO NOT TALK TODAY ABOUT WHAT IS GOING ON OUT THERE IN RESPECT OF THE RV, OR POLITICAL CONVOLUTIONS THAT MEAN MUCH TO HUMANITY, OR WHAT TRUMP HAD FOR LUNCH. ALL OF THESE THINGS OTHERS MORE VERSED IN THE RUMOR SIDE HAVE ADDRESSED IN SPADES BUT THE GENERAL CONSENSUS OUT THERE IS THAT ALL IS MOVING FORWARD AT A GOOD PACE, AND RESULTS ARE EXPECTED VERY SOON NOW. THE ANTICIPATION IS ALMOST PALPABLE.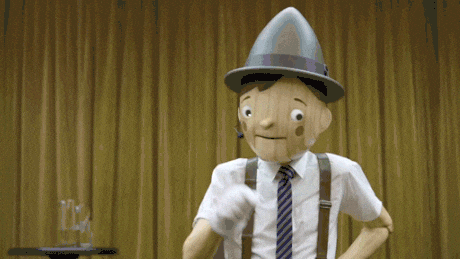 SO I LEAVE YOU WITH THIS EXCELLENT NEWS OF OUR RELEASE AND START OF WORK.
IN THE NEXT MONTH, NOT ONLY WE WILL GET UP TO SPEED BUT SO WILL MANY OTHER SISTER ORGANIZATIONS THAT ARE DUPLICATES THAT ENSURE THE RECONSTRUCTION PROJECTS WILL TAKE PLACE ALL ACCORDING TO THE WORKINGS OF THE DIVINE PLAN. A GREAT ALPHABET POEM CAME TO MY INBOX AND I AM SHARING THIS ONE. A lthough things are not perfect,
B ecause of trial or pain,
C ontinue in thanksgiving
D on't even think of whom to blame . E ven when the times are hard,
F ierce winds are bound to blow,
G od is forever able
H old on to Him, never let go. I magine life without His love,
J oy would cease to be,
K eep thanking Him for all the things
L ove imparts you to see. M ove out of camp Complaining,
N o weapon that is known
O n earth can yield the power
P raise can do alone. Q uit worrying about the future,
R edeem the time at hand,
S tart every day with prayer
T o 'thank' is God's command. U ntil we see Him coming,
V ictorious in the sky,
W e'll run the race with gratitude,
X alting the Most High God.
Y es, there'll be good times and yes some will be bad, but...
Z ion awaits in glory...where no one is ever sad! The one who kneels to the Lord can stand up to anything..AND STAND STRAIGHT
Love and peace be with you forever, Amen. I THANK YOU AND WE THANK YOU FOR YOUR SUPPORT. ALL OF US ARE LOOKING TO GET STARTED NOW AND BEGIN MAKING A HUGE DIFFERENCE. I WILL MEET MANY OF YOU IN TIME, AND I KNOW INSIDE THAT WORKING TOGETHER WILL BE THE CHANGE WE HAVE BEEN WAITING FOR. TH FAMOUS FLYING PURPLE PIGS THANK YOU, MISS PHIPPS THANKS YOU, BANKER BOB IS SCHEMING HIS NEXT ROUND OF TELE MARKETING HIS HIGH INTEREST LOANS AND SELLING BLANK CHEQUES WITH NO MICR NUMBERS BUT ALSO THANKS YOU, AND THE REST OF OUR INTERNAL TEAM THANKS YOU. WITHOUT YOU WE WOULD NOT HAVE ARRIVED AT THIS POINT SO INTACT. GOD BLESS AND WE LOVE YOU. IN INEXHAUSTIBLE GRATITUDE. LOVE AND LIGHT
IN OUR SERVICE
ZAP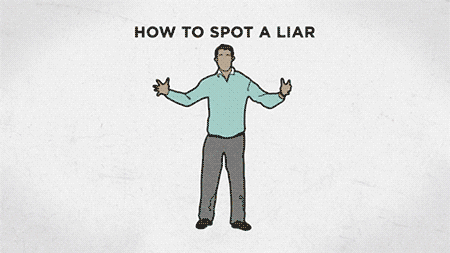 "GOD IS; I AM; WE ARE"
"BE GOOD, BE LEGAL, TELL TRUTH"
JANUARY 28, 2018
COPYRIGHT ZAP 2013-2018


Contributions Thank you for your support as we do our best to keep you up to date. We couldn't do this without your Help. Please go to Paypal.com using the account address: goneforthfornow@gmail.com to support the cause. Please remember to click friends and family when sending. We're still struggling to keep the lights on and food on the table. Love and Kisses, 'The Office of Poofness" ZAP, Susan and Staff


===== --hobie

Thanks to: http://www.rumormillnews.com
*****************
Out Of Mind
www.oom2.com

Admin





Posts

: 5583

---

Join date

: 2011-08-16


Location

: Woodstock Nation



Once again Jerzey we are calling Bullshit! Get a real job!!!
GURU HUNTER





Posts

: 2881

---

Join date

: 2015-04-20



More like quantum bullshit ...

Oh by the way, in case anyone is wondering, quantum computing is a real thing, of course it'll be years before it progresses out of the lab into any sort of practical technology. Best estimates are at least 4 or 5 years at the earliest.
*****************
Trust but Verify --- R Reagan
"Rejoice always, pray without ceasing, in everything give thanks; for this is the will of God in Christ Jesus for you."1 Thessalonians 5:14–18 
Super Moderator





Posts

: 27225

---

Join date

: 2011-08-09


Age

: 21


Location

: Umm right here!



I wonder what well worn excuse the Ghoulish Barber of Calgary will use this week to brush off his claim that it is DONE? lol
* I JUST GOT THE CALL THAT OUR FUNDS WILL MAKE IT OUT TODAY INTO THE SYSTEM, AND ARRIVE RIGHT AFTER NEW YEAR. THERE IS ABSOLUTELY NO CHANCE FOR THEM TO ARRIVE IN OUR ACCOUNTS SAME DAY, SO WE ARE ALL OUT IN LEFT FIELD RIGHT NOW ESPECIALLY MY PERSONAL SITUATION. IT HAS RARELY BEEN THIS BAD BUT WE WILL MAKE IT THROUGH ONE WAY OR ANOTHER I FEEL.
http://www.oom2.com/t51974-poofness-for-dec-29-a-new-year-journey-into-your-bank-accounts-you-saps-lmaoatwttb* IN THIS LAST WEEK BEFORE CHRISTMAS, WE EXPECTED OUR FUNDS RELEASED TODAY. THIS IS NOT SO. THEY WILL BE RELEASED ON WEDNESDAY MORNING, GIVING US TWO SHORT DAYS TO GET WIRES OUT TO CRITICAL CASES AND KEEP PEOPLE UNDER ROOFS AND WITH FOOD. PRESENTS WILL BE AFTER CHRISTMAS.
http://www.oom2.com/t51693-poofness-for-dec-18-this-week-will-be-scamtastic*  WE HAVE WONDERFUL NEWS TODAY, BUT IT SUCKS. WE HAVE SUCCESS AS THE LEGAL DEPARTMENT OF THE BANK PASSED US NOW THAT COMPLIANCE IS OVER (FINALLY AND WE GOT OUR RELEASE. WHAT SUCKS IS IT WILL ONLY GO OUT TO THE PAYMASTER ON MONDAY. YES, THEY JUST MANAGED TO PUSH IT OVER THE EDGE AND KEEP THE FUNDS IN THE BANK FOR ONE MORE WEEKEND.
http://www.oom2.com/t50436-poofness-for-oct-27-success-and-a-bit-more-yeah-like-being-a-fraud-scammer
*  WE WERE TO GET THE FUNDS TODAY BUT THE BANK MANAGED TO THROW ONE MORE PIECE OF PAPER TO BE DONE AND THAT CURVE BALL IS DEVASTATING. I WAS PRAYING I WOULD NOT HAVE TO ASK AGAIN BUT I GOT THE CALL WITH THE NEWS AND I HAVE NO CHOICE.
http://www.oom2.com/t50050-poofness-for-oct-5-evil-bankers-or-hey-i-ll-use-this-lameass-excuse-again*  ONE ELDER HAS MOVED MONEY INTO THE SYSTEM, AND IT IS IN THE SYSTEM BEING PROCESSED. THE ONLY THINGS LEFT TO DO THERE IS WAIT AS THE IMMUNITY WAS DONE, THE TAX THING WAS DONE, AND ALL BANK FEES WERE DISCHARGED. HE EXPECTS HIS FUNDS TO BECOME USABLE IN LESS THAN TWO WEEKS, AND BEGIN HIS FUNDING OPERATION.
http://www.oom2.com/t48425-poofness-for-july-7-cows-and-banks-time-to-milk-the-gullible-for-donations

*****************
Out Of Mind
www.oom2.com

Admin





Posts

: 5583

---

Join date

: 2011-08-16


Location

: Woodstock Nation



---
Permissions in this forum:
You
cannot
reply to topics in this forum