POOFness for JAN 17: MID WEEK BY ZAP from "The Office of Poofness"
Posted By: hobie [Send E-Mail]
Date: Wednesday, 17-Jan-2018 22:28:04
Hi, folks - Received via e-mail: =====


Subject: MID WEEK BY ZAP from "The Office of Poofness" 01-17-18
From: "The Office of Poofness" <2goforth@humanus.ca>
Date: Wed, January 17, 2018 10:21 pm Zap Says


HI ALL THIS FLU THAT IS GOING AROUND IS A STRANGE CRITTER. VERY VIRULENT AND VERY CATCHABLE. I GOT IT DURING THE MOVE, AND STILL SUFFERING DESPITE MASSIVE AMOUNTS OF OIL OF OREGANO AND OTHER THINGS. HOWEVER IT SEEMS TO BE GOING DOWN AND I DON'T HAVE TO CHANGE PYJAMAS AVERY HOUR FROM THE SWEATING. IN TEXAS I HEARD THAT LAST YEAR SOMETHING LIKE 6,000 CASES WERE REPORTED, BUT THIS YEAR OVER 11,000 WERE INFECTED. VERY STRANGE INDEED. THESE NUMBERS HAVE NOT BEEN SEEN SINCE EARLY 1900'S.

IN OTHER NEWS, ALL IS MOVING VERY QUICKLY TO CONCLUSION FOR US AND WE HAVE RECEIVED INFORMATION THAT OUR FUNDINGS HAVE BEGUN BUT THE WIRES HAVE NOT MADE IT OUT UNTIL EITHER TOMORROW OR FRIDAY. DELAYS WERE CAUSED BY SOME LEGAL ISSUES (DRUMMED UP?) BUT THEY WERE RESOLVED TODAY IT WAS REPORTED. IF SUCH IS THE CASE, AND I WILL FIND OUT DETAILS TOMORROW, THIS SIMPLY MEANS WE WILL INDEED RECEIVE FUNDS THIS WEEK AND WE WILL BEGIN WORK.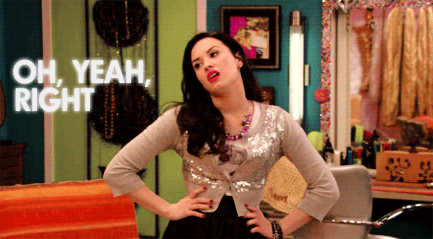 I HAVE HEARD THAT THE RV TTM'S ARE DELAYED A BIT FOR MANY UNTIL NEXT WEEK, BUT NO REASON WAS GIVEN AS THEY WERE PRETTY CLOSE MOUTHED ON THAT ONE. REGARDLESS, IT MAKES LITTLE DIFFERENCE TO US AS WE DO NOT DEPEND ON THIS SOURCE OF FUNDS FOR OUR OPERATIONS. I AM VERY HAPPY THAT THIS IS SO, AND I KNOW NOW THAT WE WILL BE HARD AT WORK IN THE NEXT DAYS GETTING OUR INFRASTRUCTURE IN PLACE READY FOR THE PROJECTS.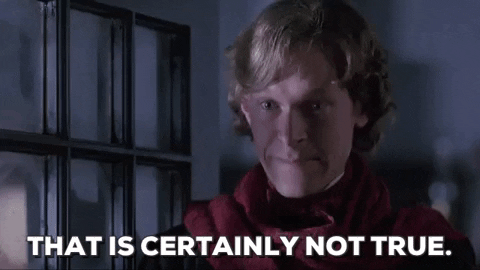 I ALSO HEARD MUCH ABOUT THIS JOSEF(?) FELLOW FROM "HUMAN ANGELS" AND THAT OTHERS HAVE WRITTEN SOME NASTY STUFF ABOUT HIM. I HAVE RECEIVED MANY LINKS TO HIS INFORMATION ON THE INTERNET AS TO WHO HE IS AND HIS BACKGROUND, AND ALL I WILL SAY HERE IS THAT TRUTH ALWAYS COMES OUT AND IS KNOWN.


I WILL NOT BASH ANYBODY, BUT IF I AM PROVOKED I MAY SAY A FEW WORDS ABOUT THEIR BAD BREATH. SO NOW ALL FOCUS IS CENTERED AROUND THE NEXT STEPS IN GETTING OUR OFFICE SPACE UP AND RUNNING, TAXATION ISSUES ADDRESSED WITH THE FOLKS AT WWW.THOR.CA, AND THE SETUP OF THE RELIEF FOUNDATION THAT WILL HELP CRITICAL CASES. THEY SURE NEED IT. THOSE ARE THE PRIMARY FOCAL POINTS AT THIS TIME. NEXT WILL BE A BIT OF TRAVEL AS I HAVE BEEN CALLED TO SEE GRANDFATHER AND OTHERS AGAIN, SO THE NEXT FEW WEEKS WILL BE FILLED WITH MUCH WORK ON THAT SIDE. THAT MONEY IS ALREADY RELEASED AND MANY HAVE RECEIVED THEIR "REWARDS" ALREADY. THESE FUNDS AUGMENT WHAT WE ALREADY HAVE IN THE WORKS AND WILL BE OF GREAT USE TO US RIGHT NOW. THIS MULTIPLICITY OF FUNDING VENUES WILL SERVE WELL THE PURPOSE OF THE RECONSTRUCTION PROJECTS AS THE PROJECTS REQUIRE MULTIPLE FUNDING PROCESSES IN EACH CONTINENT. I AM SIMPLY THRILLED AT THE SUPPORT WE ARE RECEIVING FROM THESE SOURCES AS THEY HAVE CHOSEN OUR EFFORT AS THE MAIN DISTRIBUTION POINT OF THE PROJECT FUNDINGS. WE WILL ENSURE OUR COMPLIANCE AND GOVERNANCE DEPARTMENTS ARE ROBUST TO HANDLE THE MASSIVE INFLUX OF PROJECTS WE HAVE RECEIVED. I AM ALSO VERY GRATEFUL AT THE SAFETY MECHANISMS PUT IN PLACE BY THE ELDERS WHICH WILL ALLOW US TO KEEP A FEW MILLION IN THE CORPORATE ACCOUNTS FOR OPERATIONAL EXPENSES, BUT THE MAIN FUNDINGS WILL BE DISTRIBUTED UNDER THEIR OVERSIGHT AND THEIR BANK ACCOUNTS. THIS REMOVES SECURITY ISSUES FROM HAVING A GREAT DEAL OF MONEY ON HAND, SO OUR STAFF CAN WALK DOWN THE STREET WITHOUT A DOZEN BODYGUARDS. I HAVE HAD THAT SECURITY A NUMBER OF YEARS AGO WHEN I FIRST CAME TO CHINA, AND LET ME TELL YOU IT SUCKS. YOUR LIFE IS NO LONGER YOUR OWN AND YOU HAVE TO LISTEN TO THE SECURITY CHIEF WHO IS REALLY IN CHARGE OF YOUR LIFE.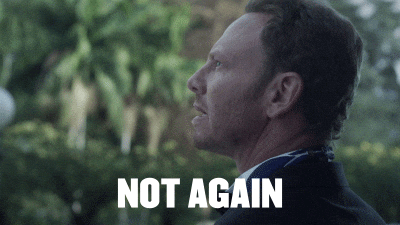 OH YES, ONE LAST ITEM PLEASE. I RECEIVED A MESSAGE FROM ALIAH Chairman i hope you dont mind, i hope you can send me a relief helping hand coz bradds milk is nearly to finish and i have renaining 80 pesos to budget. Last time when u sent, i paid my canteen credits and i bought milk and diapers of bradd IF YOU CAN LEND A HAND FOR HER HERE, WONDERFUL. THE 80 PESOA TRANSLATES INTO ABOUT $2.00. WE WILL BE ABLE TO REALLY SET HER AND BABY BRADD UP SHORTLY BUT RIGHT NOW THEY NEED A HAND.

A FEW OTHERS IN GREAT NEED WILL ALSO BE HELPED AND WE HAVE YOUR FILES. HANG IN THERE A FEW MORE DAYS, RELIEF IS NOT FAR NOW. THANKS MUCH FOR YOUR HELP AND SUPPORT. BE READY FOR IT WHEN IT COMES, AND THOSE THAT SUBMITTED RESUMES WILL BE CONTACTED VERY SOON AS WE MOVE FORWARD. THAT WILL HAPPEN THROUGH OUR HUMAN RESOURCES DEPARTMENT WHEN WE STAFF OUR OFFICES. WE ARE TRULY GOING TO MAKE A LARGE DIFFERENCE AND HELP MANY AND THIS IS WHAT KEEPS ME GOING. I HOPE YOU FEEL THE SAME. MUCH LOVE AND GOD BLESS. IN WELL-BEHAVED GRATITUDE. LOVE AND LIGHT
IN OUR SERVICE
ZAP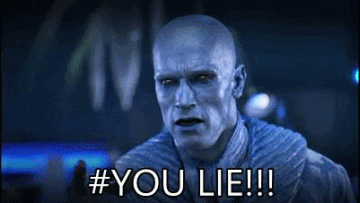 "GOD IS; I AM; WE ARE"
"BE GOOD, BE LEGAL, TELL TRUTH"
JANUARY 17, 2018
COPYRIGHT ZAP 2013-2018

Contributions Thank you for your support as we do our best to keep you up to date. We couldn't do this Without Your Help.!!! Please go to Paypal.com using the account address: goneforthfornow@gmail.com to support the cause. Please remember to click friends and family when sending. If you are not a member of paypal and sending a donation please send an e-mail to goneforthfornow@gmail.com so we can log you in and send you a Thank You. We appreciate all the help you continue to provide in keeping food on people's tables, medical needs met, computers running and shelter .
With Much Gratitude and Appreciation, Susan
Love and Kisses,
"The Office of Poofness"
ZAP, Susan and Staff


===== --hobie

Thanks to: http://www.rumormillnews.com
*****************
Out Of Mind
www.oom2.com

Admin





Posts

: 5612

---

Join date

: 2011-08-16


Location

: Woodstock Nation



boo hoo.. I need money for this, money for that... shut the f up u scamming pieces of cow dung.. get a job u scamming crybabies
Ignore them all, and THEN, maybe they will go away- NOT! They are ALL nasty, scamming, crying ass munches-I'm thinking bat guano-
VIP Member





Posts

: 13675

---

Join date

: 2011-06-18


Age

: 64


Location

: Central Florida-



What a con ... not even original ... OH BTW Zip brain, the CDC has been warning for over a month now that they missed it completely on this years flu & that the strain that actually took over is a very virulent one, nothing strange about it at all, they simply guessed wrong.
*****************
Trust but Verify --- R Reagan
"Rejoice always, pray without ceasing, in everything give thanks; for this is the will of God in Christ Jesus for you."1 Thessalonians 5:14–18 
Super Moderator





Posts

: 27225

---

Join date

: 2011-08-09


Age

: 21


Location

: Umm right here!



---
Permissions in this forum:
You
cannot
reply to topics in this forum