Pictures: The strangest scenes in the winter
Wednesday, January 10,
Winter is the coldest season of the year, with a marked increase in rainfall, snow and road erosion. In these cold and harsh climates, many strange scenes appear that may occur only in this chapter, which may be surprising when viewed. Here are some of them:
frozen animals
During the winter and in cold areas of the globe, the winter wave may be very cold, where many frozen animals are discovered. What is strange is that it was in the position of the movement, which meant that it was subjected to a very harsh cold wave. Some foxes, as well as a large swarm of fish were discovered, along with a number of frogs.
Snow Gate
Many cities are exposed to cold winds and very heavy snowfalls in the winter, but how is it if you wake up and find your door completely covered with snow as if inside the cooler and can not get out? This is what happens to many homes in the winter.
Frozen buildings are
one of the most important aspects of snowfall. They accumulate on buildings. They appear to be in the ice age. Many people are keen to take pictures of these beautiful landscapes, where snow is full of buildings and roads, as well as telephone wires and electricity.
snowman
To celebrate the winter, many children and even adults are building snowmen as part of the family's winter celebration project, the record for the world's biggest snowman in 2008, named after the Snow Olympics, which is about 37 meters long.
Glacial tunnels
due to heavy and continuous snowfall may reach up to tens of centimeters and may reach 2 meters or more, blocking roads. So some take risks, and make tunnels between that snow to move to the other side, but it remains dangerous, it may collapse at any moment.
The accumulation of snow and ice is associated with winter in the northern half, due to the large continental masses there. In the southern hemisphere, winter is warmer, and snow and ice are rarer in areas inhabited by this half, but are found throughout the year in highlands.
LINK
It was in the 40's here in the Midwest. We have had only trace amounts of snow not even 2 inches all winter. Very odd when the Sahara desert has snow and we don't!
*****************
Out Of Mind
www.oom2.com

Admin





Posts

: 5725

---

Join date

: 2011-08-16


Location

: Woodstock Nation



I have some issues with the first picture, a mammal would not freeze to death in mid stride. The frog, maybe, there is actually at least one species of frog that generates a natural antifreeze, if I remember right a concentrated sugar solution, in it's cells as the weather get's cold. They actually do freeze solid and thaw out in the spring. The building, well, actually I have been there, done that. You're looking at the aftermath of building fire after it is put out. It's winter, but not a result of snowfall, but of the surround and drown tactics used when a fire is out of control and the building is structurally compromised.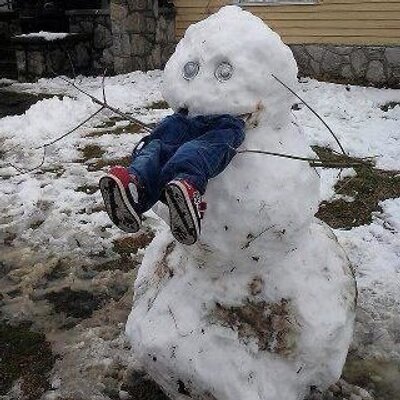 *****************
Trust but Verify --- R Reagan
"Rejoice always, pray without ceasing, in everything give thanks; for this is the will of God in Christ Jesus for you."1 Thessalonians 5:14–18 
I find it more than a little odd, especially after living for most of my life in frozen regions and spending a large part of my adult life as part of a fire department ice rescue team. That much ice would support a truck, the largest red fox on record is under 50lbs. It also just does not look right to me ... The others OK, I have seen snow that deep before, but that one I have to question.
*****************
Trust but Verify --- R Reagan
"Rejoice always, pray without ceasing, in everything give thanks; for this is the will of God in Christ Jesus for you."1 Thessalonians 5:14–18 


Well...There is a video...
More pictures on the webpage.
https://luxtimes.lu/archives/3552-what-does-the-frozen-fox-finder-say
I would like to see pictures of it's removal from the river ... the posture and position of the fox is not what I would expect, and there appear to two distinct layers of ice. Something I have never seen before, and I have helped harvest a lot of ice ... ice castles worth for years when I lived in Saranac Lake. Do animals fall through the ice and die there? Sure, that I have seen. Do they freeze in a swimming posture? Meh ... not so much. in 18 inches of ice? Notachance. Also, according to Britannica.com and other sites, the upper part of the Danube does not freeze over. Downstream from Linz, yes, but this is way upstream from there. I have to suspect that it may well have been staged for the publicity ...
*****************
Trust but Verify --- R Reagan
"Rejoice always, pray without ceasing, in everything give thanks; for this is the will of God in Christ Jesus for you."1 Thessalonians 5:14–18 
GURU HUNTER





Posts

: 1760

---

Join date

: 2016-01-21



---
Permissions in this forum:
You
cannot
reply to topics in this forum