POOFness for DEC 29: A NEW YEAR JOURNEY
Posted By: hobie [Send E-Mail]
Date: Friday, 29-Dec-2017 18:02:57
Hi, folks - Received via e-mail: =====

Subject: A NEW YEAR JOURNEY
From: "The Office of Poofness" <2goforth@humanus.ca>
Date: Fri, December 29, 2017 2:34 pm


HI ALL I JUST GOT THE CALL THAT OUR FUNDS WILL MAKE IT OUT TODAY INTO THE SYSTEM, AND ARRIVE RIGHT AFTER NEW YEAR. THERE IS ABSOLUTELY NO CHANCE FOR THEM TO ARRIVE IN OUR ACCOUNTS SAME DAY, SO WE ARE ALL OUT IN LEFT FIELD RIGHT NOW ESPECIALLY MY PERSONAL SITUATION. IT HAS RARELY BEEN THIS BAD BUT WE WILL MAKE IT THROUGH ONE WAY OR ANOTHER I FEEL.
SO MY HAT IS OUT FOR THE LAST TIME I THINK, AND ASKING FOR A HELPING HAND WITH FOOD AND RENT AND KEEP THE KIDS SAFE AND UNDER A ROOF AS WELL. THE HELP WE GIVE TO OTHERS KEEPS THEM ALIVE, BUT I HAVE TO THINK ABOUT IMMEDIATE FIRES RIGHT NOW AT HOME.


IN OTHER NEWS AND CONFIRMATION, THE RV WILL BE GOING FULL SPEED NEXT YEAR AND EVERYBODY THAT HAS CURRENCY ON THE GO WILL BENEFIT. ANOTHER FRIEND OF A FRIEND RECEIVED A PAYMENT, SO THIS IS THE THIRD REAL CONFIRMATION I HAVE HAD. ALSO ON THE CLEANUP, A VERY INTERESTING PIECE OF PAPER CAME TO MY ATTENTION. I HAVE NOT HAD TIME TO RESEARCH ITS VERACITY, BUT IF SOMEONE COULD TAKE A LOOK AND TRACE THIS ONE, I AM SURE IT WILL BE A REVELATION. https://www.docdroid.net/zmVDhA4/d2-peter-munk-george-soros-cheney-paul-wolfowitz-hwbush-gwbush-john-kerry-clinton-september-11-attack.pdf GOD BLESS AND A VERY HAPPY NEW YEAR EVERYBODY! MY THOUGHTS ARE WITH YOU. LOVE AND LIGHT
IN OUR SERVICE ZAP


Contributions Thank you for your support as we do our best to keep you up to date. We couldn't do this without your Help. Please go to Paypal.com using the account address: goneforthfornow@gmail.com to support the cause. Please remember to click friends and family when sending. We're still struggling to keep the lights on and food on the table. Love and Kisses, 'The Office of Poofness" ZAP, Susan and Staff

===== --hobie


Thanks to: http://www.rumormillnews.com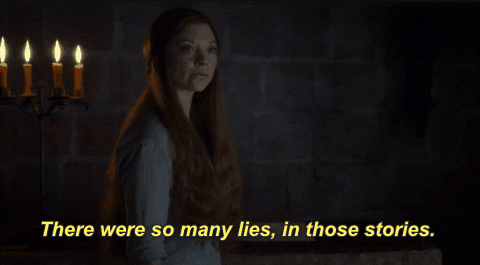 ONE YEAR AGO:
Subject: To Get Home, Put Some Gas In The Tank
From: "The Office of Poofness" <2goforth@humanus.ca>


Date: Thu, December 29, 2016

Zap Says




Hi All, I came, I saw, I got back together with my family. I stretched what I received to stay as long as I could, and now it is time to go. But…I had an unexpected expense and had to fix the brakes and do not have enough gas to get back home. I am stuck so reaching out just for enough to get back home.
The paymaster will not be able to help me until after New Year. Much thanks for this.
MORE BS HERE: http://www.oom2.com/t43654-poofness-for-dec-29-to-get-home-put-some-gas-in-the-tank-seriously-jerzy-is-beyond-ridiculous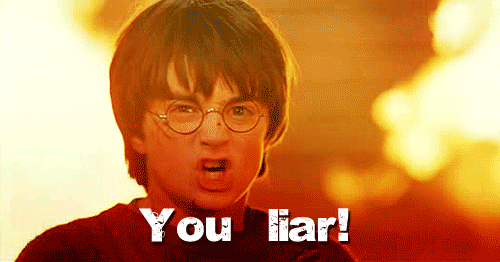 TWO YEARS AGO:
Posted on
2015/12/30
by
kauilapele
———————————-
HI ALL
THE HOLIDAYS WERE TIGHT, AND WE MANAGED TO SQUEAK THROUGH IN A FASHION. THERE WERE MANY THAT WENT WITHOUT, BUT FAITH HAS KEPT US ALL GOING.
I RECEIVED A WONDERFUL MESSAGE THAT SAID THAT FAITH PRODUCES PERSISTENCE AMONGST OTHER THINGS.
THIS REALLY STUCK AS MY FAITH IN WHAT I DO HAS KEPT ME GOING FOR MANY YEARS AT THE EXPENSE OF EVERYTHING I HAD.
OUR HUMANITY IS WORTH IT. OUR PLANET IS WORTH IT. A LONG TIME AGO I MADE A COVENANT WITH MOTHER TO HELP HER AND HER KIDS. I AM KEEPING THAT PROMISE.
BEFORE THE HOLIDAYS, OPTIMISM WAS HIGH THAT THE TRUST WOULD HAVE RELEASED THE FUNDS FOR THE START OF THE PROJECT SIDE, AND THEY DID.
BUT THE HOLIDAYS TOOK THEIR TOLL AND THE SENIOR BANKERS THAT WERE REQUIRED TO COMPLETE THE TRANSFERS WENT AWAY TO ENJOY THE TIMES AND LEFT US HIGH AND VERY DRY.
~~~
I COULD NOT DO WHAT I INTENDED TO DO FOR SO MANY THIS CHRISTMAS, AND THAT HAD TO BE PUT OFF TO THE NEW YEAR.
I GUESS THERE IS A REASON FOR EVERYTHING, BUT THIS WAS A BLOW THAT WAS HARD TO TAKE AS SO MANY OUT THERE REALLY NEEDED A HELPING HAND TO GET THEM THROUGH AND I HAD TO HAUL OUT THE KLEENEX. IT WAS TOUGH. STILL IS.
BUT, I HAVE FAITH THAT WE WILL GET THROUGH SOMEHOW, AND BEGIN THE WORK AHEAD OF US ALL.
I RECEIVED THIS WONDERFUL INSIGHT FROM RICK WARREN. IT RESONATES DEEPLY AND WHY I STARTED WITH FAITH ABOVE.
By Rick Warren — Dec 29, 2015

MORE BS HERE: http://www.oom2.com/t34684-office-of-poofness-zap-20-30-15-mid-week-report

*****************
Out Of Mind
www.oom2.com

Admin





Posts

: 5586

---

Join date

: 2011-08-16


Location

: Woodstock Nation



A new year, same old crap.
*****************
Trust but Verify --- R Reagan
"Rejoice always, pray without ceasing, in everything give thanks; for this is the will of God in Christ Jesus for you."1 Thessalonians 5:14–18 
Super Moderator





Posts

: 27225

---

Join date

: 2011-08-09


Age

: 21


Location

: Umm right here!



---
Permissions in this forum:
You
cannot
reply to topics in this forum