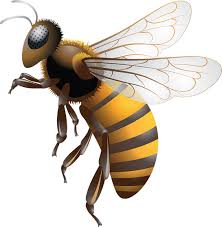 Note: Daz is still greatly missed by many.....

DAZ:  EXCHANGE THOUGHTS

DC'S COMMENTS ABOUT BANK EXCHANGERS DETERMINATIONS OF YOUR QUALIFYING FOR CONTRACTS ARE GENERAL GUIDANCES....

MY GUT TELLS ME IT WILL GO MUCH DIFFERENTLY FOR MOST..THESE ARE BROAD GENERALIZED STATEMENTS OF GUIDANCE TO HELP MANY OF THOSE THAT REALLY HAVE NO PRIOR EXPERIENCE OR CONCEPT OF BUSINESS OR BANKING.

JUST BE NEAT AND LOOK LIKE YOU MEANT TO GET DRESSED TO MEET SOMEONE THAT YOU WANT TO HAVE A KIND AND  FAVORABLE IMPRESSION OF YOU....ITS JUST A FIRST DATE...NOT THE WEDDING..

IM NOT EVEN GOING TO LET THE IDEA OF SOME "QUALIFYING"  CLOUD MY EXPERIENCE OF THIS THING. THE QUICKEST, EASIEST WAY TO APPEAR OR BE PERCEIVED AS FEARFUL AND LACKING CONFIDENCE IS TO FEEL YOU  ARE BEING JUDGED ON THOSE ATTRIBUTES.

WINNERS DONT DO THAT.
JUST BE A GOOD REPRESENTATION OF YOURSELF...NOT SOMEBODY ELSE...BE KIND, PUT A SMILE ON THE INSIDE...AND OUTSIDE. BE YOURSELF...BEING FAKE WONT GET YOU PAID ANY QUICKER OR BETTER IMO


REALLY FEEL THE SMILE ON THE INSIDE..VISUALIZE IT..PRACTICE IT NOW...IT REALLY DOES CHANGE THE ENERGY IN A MEETING....YOU'LL BE FINE.


I WOULD NOT VOLUNTEER TOO MANY DETAILS, IDEAS OR CONCEPTS GENERALLY,


ALL GREAT IDEAS ALWAYS FIND OPPOSITION. A NEUTRAL CONFIDENT STANCE MAY BE WISE. A FRIEND ONCE TOLD ME...."YOU DONT HAVE TO TELL EVERYBODY EVERYTHING YOU KNOW...AND ITS BETTER THAT YOU DONT".


THEY WOULD RATHER HEAR THAT YOU WANT THEM TO TELL "YOU" ABOUT ALL THE PLANS, POSSIBILITIES, STRUCTURES AND OPPORTUNITES THEY MAY PROVIDE. WM'S DONT WANT TO BE TOLD HOW TO DO THIER JOB OR HOW YOU WANT THEM TO DO IT.


ULTIMATELY THEY TRULY JUST WANT YOU TO HAND THEM THE MONEY TO PLUG INTO THEIR EXISTING SYSTEM. ...THATS THE WAY THEY ARE TRAINED AND WHAT THEY ARE GENERALLY USED TO....AND THATS JUST THE REALITY OF THE THING
.
WE WILL BE CALM, CONFIDENT AND SMILING...THEY WILL BE TIRED, DISORIENTED AND ANXIOUS...SURELY WE CAN MEET IN THE MIDDLE SOMEWHERE.
 
MAYBE A SIMPLE BUT SOMEWHAT AMBIGUOUS REPLY UPON THEIR INQUIRY MAY BE BEST...

"I PLAN TO MAKE MY IMMEDIATE FAMILY A LITTLE MORE COMFORTABLE AND THEN I WANT TO LEARN HOW TO PROTECT AND GROW MY MONEY FOR GENERATIONS...AND I NEED SOME HELP WITH THAT."

THAT WILL PUSH ALL THE NECESSARY BUTTONS.


AND REMEMBER....IF YOU DONT UNDERSTAND, ASK, IF YOU DONT GET AN ANSWER YOU CAN UNDERSTAND, ASK SOMEBODY ELSE AND,......IF IT DONT FEEL RIGHT...DONT DO IT

Sample Script: 

HELLO MR. BANKER, I HAVE IRAQ DINAR, VIETNAM DONG AND ZIMBABWE CURRENCY/BONDS THAT I WOULD LIKE TO EXCHANGE...CAN WE DISCUSS THE MOST FAVORABLE RATES AND TERMS, BOTH PUBLIC AND PRIVATE, AVAILABLE FOR EACH?

WELL MR BANKER.....I RECEIVED SOME INFORMATION IN THE PAST THAT THERE MAY BE MORE THAN ONE RATE AVAILABLE DEPENDING ON HOW WE EXECUTED THIS EXCHANGE.

 IF THERE ARE OTHER OPTIONS BESIDE AN EXCHANGE AT THE INTERNATIONAL RATE, I WOULD LIKE TO EXPLORE THOSE TERMS AND REQUIREMENTS IF THEY ARE AVAILABLE TO YOU OR ANY AT THIS BANK.

BE RELAXED, CONFIDENT, FRIENDLY AND PURPOSEFUL

EASY, SIMPLE, HONEST, INFORMED AND DIRECT

Ssmith

GURU HUNTER





Posts

: 20038

---

Join date

: 2012-04-10



In other words act like you are robbing the bank, because you are.. 
Also, when you dress nicely it's recommended you include a ski mask. That's because it's considered robbery when you leave behind a worthless currency in "exchange" for real money ..
The good news, it's unlikely you'll be shot. But if being laughed at causes you emotional sadness, then this will be a painful experience.
#DOJ
.gov
#IRS
.gov
#FBI
.gov
#FTC
.gov
#SEC
.gov .. suggesting a sudden RV of a worthless currency or a set of worthless currencies will revalue causing instant wealth is a scam. Posts like these are intended to keep the MLM myth/fraud for profit alive. The myth providers/con men are making money from laundering donations, as well as attendance fees from meet & greets or "work sessions" . Also there is unreported income paid to content providers from web hosts & dealers who promote a novelty/collectible as an investment vehicle.

Tinef

VIP Member





Posts

: 137

---

Join date

: 2015-11-27



TineF, you are correct- AND, they have robbed OUR bank-They care about nobody but themselves-BUT, Kharma is a bitch, and they'll get theirs in the end-The 'REAR' end-
:RTET:

Terbo56

VIP Member





Posts

: 13676

---

Join date

: 2011-06-18


Age

: 63


Location

: Central Florida-



---
Permissions in this forum:
You
cannot
reply to topics in this forum