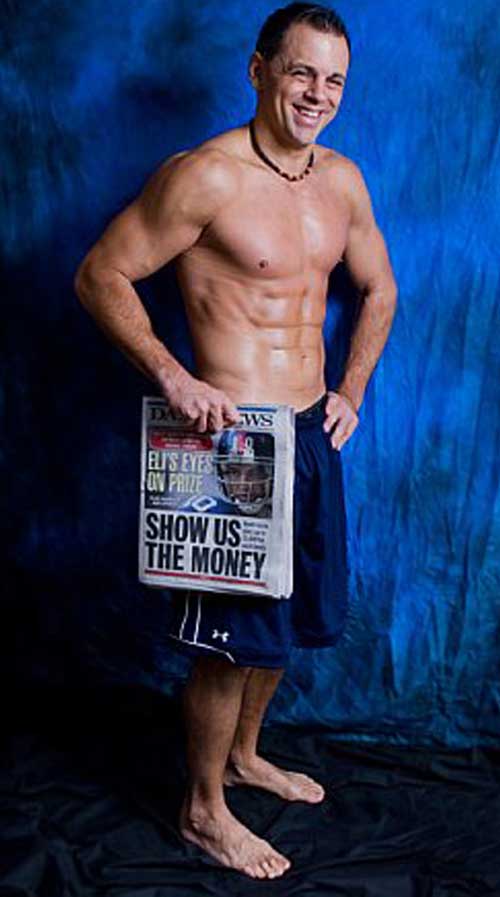 INTEL AND YOUR MISSION POSSIBLE: CODE NAME "PHINEAS BLOGG"

INTEL UPDATE 12:53 PM EST 11/28/2017



800#S WERE RELEASED LAST NIGHT AT AROUND 11:00 PM EST.




WE HAVE CONFIRMED THIS WITH VARIOUS CONTACTS INCLUDING THE MILITARY.




TREASURY HAS SET A VALUE DATE FOR TODAY TO SHOW THE VALUE ON THE RELEVANT CURRENCIES AND TO BEGIN THE EXCHANGE PROCESS HERE IN THE UNITED STATES.




IMF RELEASED THE CODES FOR THE TRANSITION AND EXCHANGE OF CURRENCY AT THE NEW VALUES TO MOVE FORWARD.




WE HAVE SUCCESSFULLY TRANSITIONED FROM ONE AGE TO THE NEXT, WHICH MEANS THIS IS NOW A NATION AND A PLANET THAT BELONGS TO THE PEOPLE.




EFFORTS AT DECEPTION ARE STILL BEING MADE TO SHIFT THE ENERGY OF THE PLANET BACK TO A FEAR-BASED PARADIGM.




BOND PLATFORM TRANSACTIONS APPEAR TO ACTUALLY BE HAPPENING RIGHT NOW AS OF 12:14 PM EST, AND WHEN THIS ONE WE'RE WATCHING FINISHES THE 800#S ARE SUPPOSED TO COME OUT TODAY — FOR WHATEVER REASON THAT IS, I'M NOT SURE




RELEASE PROCEDURES PAUSED SLIGHTLY LAST NIGHT, NO REASON WAS GIVEN BUT IT DEFINITELY WASN'T THE RESULTS OF QUANTUM SIMULATIONS NOT MAKING THE 90% HURDLE.




IN ZIMBABWE, THE LAW WAS PUBLISHED IN THE GAZETTE TO BACK THEIR CURRENCY IN GOLD TO ASSIST THE ALLIANCE TO MAINTAIN THIS VIBRATIONAL HOLD ON THE NEW AGE, HUMANITY INC. IS LAUNCHING.



MISSION POSSIBLE
CODE NAME: "PHINEAS BLOGG"
DIRECTIVE: ACTIVATE THE PEOPLE
GOAL: 1. STRATEGIC ACTION TO SUPPORT THE ALLIANCE AND PUSH THE TRANSITION FORWARD TO INCLUDE THE PEOPLE — AS IN YOU
2. BREAK INTO THE CONVERSATION AND PUSH THE MESSAGE AND CONSCIOUSNESS OUTSIDE OF THE BUBBLE OF CURRENCY HOLDERS. 3. THE GOAL IS SUDDEN IMPACT. IT IS A CONSISTENT SERIES OF STRATEGIC STRIKES AT THE SAME TIME OF DAY, EVERY DAY. IT IS THE TIME WHEN PEOPLE ARE MOST OFTEN LOOKING AT SOCIAL MEDIA AND VARIOUS OTHER BLOGS.
SITUATION REPORT
As we have been told, the "process is fluid." This statement has often been used under the old paradigm to explain away delays. We now know that there are plans and contingency plans in place to adjust, adapt, and overcome any obstacle that could hinder the final execution of the process. Just as water is fluid and adjusts to every obstacle as it flows towards a level place where it finds peace, so too are the orders that have been given to the one's executing the mission on the ground. This is being executed by the most elite military force on the planet with the assistance of Galactics and various other meta-physical entities. We will not be a part of assisting the transition on that level, but know that performance is guaranteed.
THERE WIL BE NO DELAYS
If a million drops of WATER fell onto a person one drop at a time over the period of an entire day, by the end of the day that person might be wet at worst. If a million drops of water were concentrated into one spot at the same exact moment, they could break the heart of a monster. Today we need to break the heart of that monster known as the erstwhile Cabal.
INSTRUCTIONS: ACTIVATE "PHINEAS BLOGG"
PHINEAS BLOGG is a fictional time-traveling pirate who voyaged through time and space to assist mankind to make better decisions to avoid potential disasters that could ultimately destroy the world. In this case, we're receiving some pretty strong guidance as well. Internally and externally, we know it's time to take some action and get some attention for the cause of moving the hand on the meter. It's amazing how often the things we thought were fiction turn out to be true in real life.
OBSTACLE: Many of us haven't accepted that we are in fact slaves. The reason why is that we haven't really tasted freedom in this lifetime. We must remind people of what freedom truly is and connect them with that emotional peace, courage, and power. We need people to unite behind our common right and authority to claim our freedom.
The statement below is a powerful message that will connect people to the common desire we all have to be free and spark the memory within them to take it back today.
MISSION POSSIBLE



FLOOD SOCIAL MEDIA IN EVERY DIRECTION WITH 




THE EXACT SAME MESSAGE ABOUT FREEDOM AT 




THE EXACT SAME TIMES EVERYDAY UNTIL 




THE PROCESS IS COMPLETED FOR EVERY ONE OF US.



POST THE IMAGE OF THE STATEMENT BELOW TO EVERY LEADER, PERSONALITY, FRIEND, AND ENEMY YOU HAVE. ASK THEM TO FORWARD IT ON TO THOSE THEY KNOW.
** REMEMBER #IAMYOU
POSTING SCHEDULE



8:08 AM EST




12:12 PM EST




5:55 PM EST 



I am willing, ready, and able to unleash my potential, exercise my purpose, and pursue greatness with a relentless focus on expanding my concepts of what is possible.
Our leaders have taken the privilege of their service and used it as a tool to manipulate and control us.
They have used personal natures and unchangeable attributes to divide us against each other leaving us weakened, suggestible looking to them for guidance thus surrendering our right to govern ourselves.
We have unwittingly allowed them to stay in positions of power by accepting the toys they provide as technological breakthroughs to distract us as they "entertain" us.
Meanwhile they hold back solutions and cures that would change the way we understand life, history, and our future.
We are powerful creative beings that will not be oppressed any longer. Humanity must stand together against the forces of evil that wish to enslave, poison, and destroy us.
Most of us don't even realize that we've been fooled and lied to about everything we trust to be true. We don't know why we can't get to where we want to go, or what it takes to break out of the ruts we've found ourselves in. We know something is wrong, but we don't even really know who we are.
I'll tell you who we are. We are the Sovereign People of the Planet Earth and today we stand united as one voice claiming our freedom from the oppression of the "elite" forces that do not see us as equals, to be supported and respected, but as cattle, to be herded, controlled, and used for whatever purpose they see fit.
Today we claim ownership of our being, our rights as members of the collective body, and our duty to create a world worthy of the powers latent in everyone of us.
We are the fraternal brotherhood of human beings and we stand united as one voice to tell the Universe that WE ARE FREE.
~TANK
GURU HUNTER





Posts

: 20038

---

Join date

: 2012-04-10



*****************
Trust but Verify --- R Reagan
"Rejoice always, pray without ceasing, in everything give thanks; for this is the will of God in Christ Jesus for you."1 Thessalonians 5:14–18 
Super Moderator





Posts

: 27225

---

Join date

: 2011-08-09


Age

: 21


Location

: Umm right here!



---
Permissions in this forum:
You
cannot
reply to topics in this forum