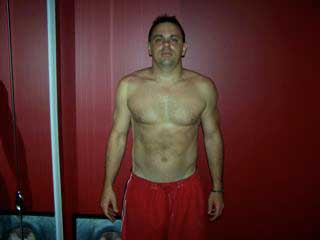 A MOVING TANK
• GET THE NUMBERS. EVERYTHING ELSE IS JUST A DISTRACTION
• THE TIME IS RIGHT NOW. THIS DAY. ANY FURTHER DELAY CANNOT BE TOLERATED. THE PEOPLE, THE WORLD, AND THE MILITARY ARE ON THE VERGE OF CRACKING.
• I HAVE SENT A PERSONAL REQUEST TO JARED RAND TO GIVE ME THE NUMBERS. IF HE HAS THEM AND PERMISSION, IT WOULD BE A GREAT OPPORTUNITY FOR THE GOOD GUYS TO REBUILD SOME TRUST WITH THE PEOPLE.
• ORDERS WENT OUT IN THE AM TODAY. WE HOPE THESE WERE THE FINAL ORDERS TO RELEASE THE LIQUIDITY TO THE CORE LEVEL ACCOUNTS, SKRS AND SO ON. THIS WOULD ALSO INCLUDE SOME KIND OF ACCESS TO THE NOTICE TO BE SHARED WITH US
• THE GOAL IS TO GET THE ENTIRE ENGAGED CURRENCY COMMUNUTY PROCESSED THIS WEEKEND
• FOR THAT TO TAKE PLACE THEY HAVE TO START NOW.
• I WAS TOLD THAT IT WON'T COME OUT THE WAY WE'VE BEEN TOLD IN THE PAST. HENCE ALL THE TALK ABOUT "WATCH" "BE ON THE LOOK OUT" and "HEADS UP".
• THE NUMBERS ARE OUT THERE AND THEY SHOULD BE ACTIVE TODAY
• THE MOST DANGEROUS WEAPON AGAINST THE CABAL RIGHT NOW IS US.
• IT IS TIME FOR US TO BE ACTIVATED
• LETS GET THEM. FORGET ABOUT PROTESTING. WE NEED TO ENGAGE AND DEMAND PERFORMANCE AT OUR LEVEL NOW.
• OUR SINGULAR FOCUS ON CLAIMING OUR FREEDOM TODAY MAKES IT MORE DANGEROUS TO TRY AND KEEP IT FROM US THAN TO JUST LET US HAVE IT.
*TOGETHER WE ARE A MOVING TANK.*
*IF YOU GET IN THE WAY OF A MOVING TANK
YOU GET RUN OVER.*
Happy Thanks for Giving is our notice today.
TANK
#IAMYOU
GURU HUNTER





Posts

: 20038

---

Join date

: 2012-04-10



I'm going to be frank. This world is f***ed up. I don't care if you figure out who I am but I've been living in the Philippines as an ex-pat for over 2 years now. I see poverty and suffering in your face everyday. It sickens me to see it although I try to be calloused, I can't. The little kids wait outside the stores for foreigners asking for a few pesos and I yell at them to "ASK DUTERTE, DO YOU KNOW WHO HE IS?" But my heart breaks and I give them money to buy food. Then there are unwashed dark women usually pregnant carrying a 1 year old begging on street corners in heavy traffic with their older kids in tow. Rows and rows of squatter shacks everywhere in God forsaken heat. God what an injustice to man, why is this still happening? With all that Global Collateral Accounts money just sitting there idle while people suffer but not only in the 3rd world but in the first on a sliding poverty scale.
So Tank, I understand yours and millions of others frustrations. Why why why is this allowed to just go on and on. Do the APTB/NPTB possess a heart? DO THEY NOT SEE WHAT IS UNDER THEIR NOSES! What in God's name are they waiting for, Santa Claus? Pun intended. Are we going to be subjected to another Holiday disappointment?
End the suffering DAMN IT! END IT NOW!
WHOOF OUT
Email This
BlogThis!
Share to Twitter
Share to Facebook
GURU HUNTER





Posts

: 20038

---

Join date

: 2012-04-10



*****************
Trust but Verify --- R Reagan
"Rejoice always, pray without ceasing, in everything give thanks; for this is the will of God in Christ Jesus for you."1 Thessalonians 5:14–18 
Super Moderator





Posts

: 27225

---

Join date

: 2011-08-09


Age

: 21


Location

: Umm right here!



---
Permissions in this forum:
You
cannot
reply to topics in this forum