POOFness for NOV 22/23: E-mail from Zap
Posted By: hobie [Send E-Mail]
Date: Thursday, 23-Nov-2017 01:49:53
Hi, folks - Sometime tomorrow, Susan will send this out as the Poofness Midweek Update to her entire distribution list. But, having received an unadorned copy of Zap's message, I'm posting it now, and will replace it with the 'official' Poofness version tomorrow. Received via e-mail: =====



Date: Thu, November 23, 2017 1:10 am
ZAP SAYS


HI ALL SORRY SO LATE AGAIN. AS I SAID, THIS WEEK IS A MONUMENTAL AND A DISTINCT GAME CHANGER WEEK. SO MANY THINGS HAVE BEEN PREPARED NOW FOR THE RELEASE. UNFORTUNATELY, THE RESULTS WILL BE SEEN NEXT WEEK ON MANY MANY FRONTS. THIS HAS HURT MANY OF US THAT WERE DEPENDING ON THE WORD OF THE BANKERS INVOLVED THAT THERE WOULD BE RELIEF FUNDS THIS WEEK UNTIL TODAY. UNFORTUNATELY, THEY HAVE USED THANKSGIVING AS THE EXCUSE FOR NOT RELEASING IT BUT IN MY OPINION, THEY HAD MONDAY AND TUESDAY TO DO IT, BUT THEY STRUNG IT OUT TILL TODAY.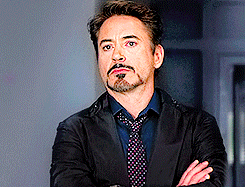 THEY WILL BEGIN EVERYTHING ON MONDAY, INCLUDING THE FIRST FUNDS AND THE INFORMATION I HAVE FROM THE BOYS AND GIRLS IS THAT THIS IS NOW A GUARANTEE AS ALL COMPLIANCE ISSUES HAVE BEEN RESOLVED INCLUDING TAXES AND APPROVALS FOR MOVEMENT. THIS IS SWEET MUSIC TO US OF COURSE, BUT STILL A BIG BLOW TO SOME ON THE CRITICAL EDGE OF SURVIVAL TO HEAR THAT THERE WILL AGAIN BE NO MONEY THIS WEEK. I JUST HOPE WE WILL ALL MAKE IT THROUGH TO NEXT WEEK, AND GOD WILLING WE WILL. WE HAVE ENDURED FOR A VERY LONG TIME WITHOUT RESULTS, AND NOW IT SEEMS THE BIG GREEN TIDAL WAVE OF FUNDS IS COMING AS THE OLD SHAMANS TOLD ME OVER A DECADE AGO.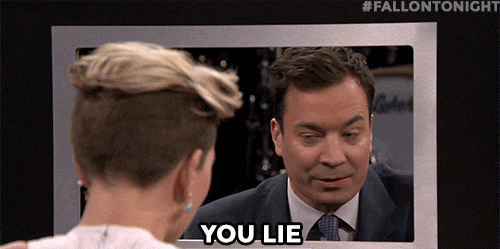 HAVING SAID THAT, THE AMOUNT OF CHANGES THAT ARE TO COME WILL BOGGLE THE UNPREPARED MIND. THOSE WITH NO CLUE AS TO THE RV OR THE RESET WILL LOOK AROUND AND ASK "WHAT'S THAT NOISE" WHEN IT COMES. THIS IS NOT A DRESS REHEARSAL AND I KNOW THIS FOR AN ABSOLUTE FACT. IT IS BEING DONE AND IT WILL TAKE PLACE STARTING NOW WITH THE EVENTS OF THIS WEEK. AS I SAID THE FIRST RESULTS WE CAN SEE AND SPEND ON A CUP OF COFFEE AND DONUT WILL BE HERE NEXT WEEK, AND WE CAN GET TO WORK. THERE IS NO CHANGING THIS NOW. IT WILL HAPPEN. THE NEXT TRANCHES ARE ALREADY SCHEDULED FOR US BUT I AM NOT ALLOWED TO SPEAK TO THAT. SUFFICE TO SAY IT WILL WORK WELL FOR US AND THE PROJECT SIDE. SO TIE A KNOT ON THE ROPE AND HANG ON THE BEST YOU CAN. WE ARE. WHEN THIS STARTS NEXT WEEK, WE WILL NOT HAVE MUCH TIME TO GET EVERYBODY LOOKED AFTER ON THE MASTER LIST, BUT WE WILL DO OUR BEST. THE PAYMASTERS ARE ON STANDBY TO GET THIS DONE AND REALLY ON A HAIR TRIGGER. THERE WILL NO LONGER BE ANY FURTHER DELAY TACTICS FROM MY UNDERSTANDING. THEY HAD ENOUGH OF THAT.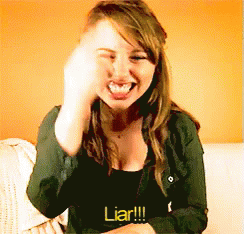 IN OTHER NEWS, THE RV TRANSACTIONS HAVE STARTED IN THE BACKGROUND, SOME HAVE BEEN PAID, AND THE MAJORITY OF THE CLOSINGS AND PAYMENTS ARE TO BEGIN NEXT WEEK. I HAVE PERSONAL FIRSTHAND KNOWLEDGE OF SOME OF THE TRANSACTIONS UNDERWAY AND ALTHOUGH STARTED LAST WEEK AND THIS WEEK, THE ACTUAL USABILITY OF FUNDS AND PAYMENTS ARE ALL NEXT WEEK TO START. I DO NOT HAVE ANY OTHER NEWS REGARDING THE PP OR THE REPUBLIC, AND WHAT LITTLE I DO KNOW I CAN NOT TALK ABOUT. BUT I AM SURE THIS INFORMATION WILL BE COMING OUT SOON ENOUGH. PLEASE HAVE A WONDERFUL THANKSGIVING AND BE WITH YOUR FAMILY AND FRIENDS AND GIVE THANKS THAT WE ARE ALIVE AND WELL AND WITH FAMILY DURING THIS TIME. I REMEMBER THE TIMES WITH MY FAMILY, AND SORELY MISS THOSE TIMES SO I UNDERSTAND THE TIME WE CAN HAVE WITH OUR LOVED ONES. WHILE YOU ARE DOING THAT, I PROMISE TO INCREASE MY WORK TO CATCH UP ON FILING AND DETAILING AS TO BE READY FOR WHAT IS TO COME. IT IS A BIT OF WORK TO PREPARE AND IN A BIG WAY I AM GLAD THANKSGIVING IS HERE SO I HAVE SOME PEACE AND QUIET TO DO WORK.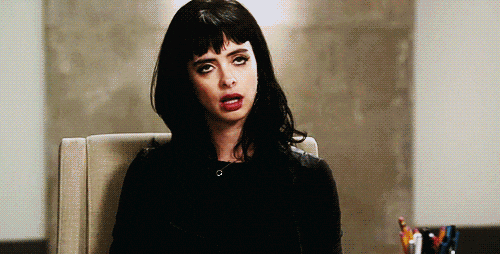 OVERLAPPING CALLS AND CHATS ARE NOT WORK'S BEST FRIEND. THAT WILL BE A BONUS TIME FOR ME TO GET THIS DONE BEFORE THE BUSY TIME AHEAD. GOD BLESS AND LOVE YOU. WE ALL THANK YOU FOR YOUR HELPING HANDS AT THIS DIFFICULT TIME. AND TO THOSE THAT HAVE SAID IN THEIR EMAILS THAT THIS IS ALL BALONEY AND WORSE…I WISH YOU COULD PLACE YOURSELF IN MY SHOES FOR EVEN A FEW HOURS AND EXPERIENCE THE WORKLOAD.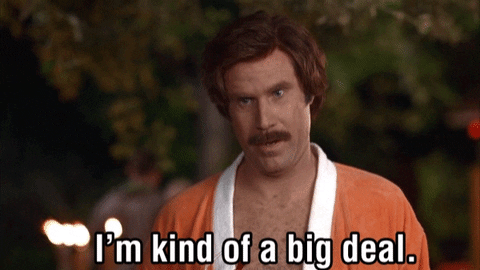 IT IS NOT EASY, AND AT THE FINISH LINE, I WAS TOLD I WOULD GET PLASTERED AS DISBELIEF IN EVERYTHING WOULD SET IN AND MY TIME WOULD BECOME DIFFICULT. IT APPARENTLY HAS BUT I SUPPOSE THAT WAS TO BE EXPECTED. ALL I CAN TELL YOU GUYS IS THAT I HAVE WORKED EVERY DAY THE LONG HOURS IT HAS TAKEN TO GET TO THIS POINT AND BE READY FOR THE RECONSTRUCTION PROJECTS. THOSE ARE NOT BS, AND ARE ABSOLUTELY CRITICAL TO OUR SURVIVAL. IF YOU CAN STEP BACK AND TAKE A LOOK AT THAT, PERHAPS YOU WILL SEE THE AMOUNT OF WORK THAT WOULD GO INTO SUCH AN EFFORT AND TONE YOUR OPINION DOWN A BIT. I AM NOT THE BAD GUY HERE, JUST A SOUL TRYING HIS BEST TO DO THE RIGHT THING. I AM STILL STANDING STRAIGHT, I HAVE NOT DISAPPEARED, AND I WILL ANSWER AND/OR PROVE EVERYTHING I SAY. THE FOUNDATIONS OF TRUTH SUPPORT ME, BUT YOUR COMMENTS HAVE NO SUCH FOUNDATIONS. JUST OPINION, AND THAT DOES NOT WORK TOO WELL. SO HAPPY THANKSGIVING TO ALL, AND IF ANYTHING CHANGES (BUT DOUBTFUL) I WILL RELAY THAT ON SUNDAY. HOPEFULLY FROM SOMEWHERE WITH A ROOF AND INTERNET.

Enlarge this image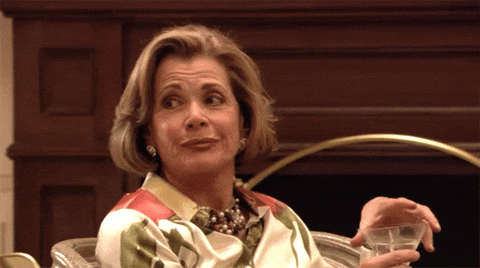 MUCH LOVE AND BIG HUGS. GOD BLESS. IN RAMPANT GRATITUDE. LOVE AND LIGHT IN OUR SERVICE ZAP "GOD IS; I AM; WE ARE" "BE GOOD, BE LEGAL, TELL TRUTH" NOVEMBER 22, 2017 COPYRIGHT ZAP 2013-2017


===== --hobie

Thanks to: http://www.rumormillnews.com
*****************
Out Of Mind
www.oom2.com

Admin





Posts

: 5582

---

Join date

: 2011-08-16


Location

: Woodstock Nation



---
Permissions in this forum:
You
cannot
reply to topics in this forum