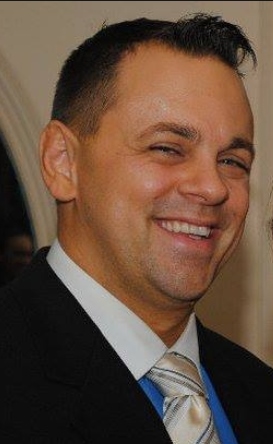 *MONUMENTAL MOMENTS*
*November 15th, 2017*
• The $1 Bill, (the only bill that has always been Gold Backed) was introduced by Steve Mnuchin with his signature effectively and quietly introducing a NEW GOLD BACKED CURRENCY without anyone even noticing its significance.
• President Donald Trump returning from a historic trip to Asia where he appeared to broker a $250 billion dollar *Fair Trade* deal with China, (Fair trade can only be accomplished when goods, services, and products are valued properly based on what they are. The Currency would HAVE to reflect this value for trade to be fair) He also speaks to the Nation describing the success of his trip. He stated that "US is back!" or in a state of *recovery*
He went on to describe the value of the *sovereign* people of the world which is *Global*, and that the leaders of the world have ALL agreed to take *economic* actions against North Korea to ensure they are not allowed to become a Nuclear force in the world, thus providing *security* for the rest of the world.
• He effectively introduced the long awaited GESARA.
• On the same day impeachment was formerly filed against President Trump for obstruction of justice.
• 1200 sealed indictment inside of the Government and other key associated areas are steadily being leaked out and getting people ready for shocking disclosure about human trafficking and the child pedophile rings controlled by the "Elite" powers of the world.
• The Zimbabwe Military took control over the Government to root out corruption inside of their current structure. Long time leader Mugabe was safely held and plans to announce that he is stepping down today.
POWERFUL RESERVE
This is about right:
The currency is already gold backed. However, there is a question where are the gold certificates ample enough to cover the currency.
The gold backed ZIM is taken in at our exchange, then to HSBC NY, then to the AIB, then to the Bank of China, then to the World Bank, then it is redistributed to all of the Central Banks to back the currency of every country in the world in gold.
While we have waited for gold backing to come all the way down to us, in fact it only has value for the top after we turn in our gold-backed ZIM.
We *are* the gold reserve. So before the bonds, historical assets, and whatever else can go, they need our currency to back their assets in gold.
So perhaps, the public evidence is showing witness to your unlimited power to create a new world. Own it.
TANK OUT
GURU HUNTER





Posts

: 20038

---

Join date

: 2012-04-10



OH so now it's Mnuchin's signature instead of Geitner's like you were saying a year or so ago. News flash for ya tank. ALL the US currency is off the gold standard. Every time there is a new Treasury secretary, the signature is changed and updated as new plates are made. It takes months for each set, so it takes a while.

There are no impeachment proceedings in place for Trump or anyone else, although I hope those committal hearings are underway for you.

There is no GESARA, never has been never will be. You clowns made it up when people started figuring out your NESARA was a hoax.

There is no ZIM, let alone a gold backed ZIM, Even before it was demonetized the ZIM was worth less, as in a 10K note was worth less than a single sheet of toilet paper (single ply).
*****************
Trust but Verify --- R Reagan
"Rejoice always, pray without ceasing, in everything give thanks; for this is the will of God in Christ Jesus for you."1 Thessalonians 5:14–18 
Super Moderator





Posts

: 27225

---

Join date

: 2011-08-09


Age

: 21


Location

: Umm right here!



---
Permissions in this forum:
You
cannot
reply to topics in this forum