POOFness for NOV 5: GOD'S BEEN GOOD TO ME
Posted By: hobie [Send E-Mail]
Date: Sunday, 5-Nov-2017 22:05:11
Hi, folks - Received via e-mail: =====


Subject: GOD'S BEEN GOOD TO ME
From: "The Office of Poofness" <2goforth@humanus.ca>
Date: Sun, November 5, 2017 9:23 pm GOD'S BEEN GOOD TO ME POOF SAID

Greetings and Salutations, The bankers are yet in control — they can come up with about twelve or fifteen more excuses for their shenanigans and there's no one to stop them. That's a given. The question as to why it is that way is because they have the operating rights to the structure for money transfers. That doesn't fall under any regimen nor any international statute nor any governing body beyond the over all banking regulations. You just need to get that through your thinking apparatus; it is what it is. How you can shift that is through what you hold in your minds: do you "See" it being a 'done deal' or do you still see it off in the future. A glitch could happen that allows it to pass on through and that's your best hope for now. We know it isn't what you wanted to know but it is the bottom line. Just accept that as much as assurances are put out that it is now moving forward, it isn't. It just isn't. The dance steps change every week or so, and nothing that the white hats on this side of things can anticipate exactly. It will eventually get handled and then the party can begin. In the meantime, keeping the folks alive and going who are dedicated to the official 'forcing' of these funds is your best bet. Without them not much would happen since there isn't a large group of influencers to force this to happen. Bank officials like having the edge as they do. Why not - they make serious money on doing so. When the right folks in the right places get wind of what is happening then you will see some changes. Understand ultimately it will happen...P.... continue doing your visualizations and Most Benevolent Outcomes Daily.......

SUSAN SAYS Dear Community, Poem by Dr. A.Celestine Raj Manohar M.D., Let money be thy servant, not Master;
So, put thy wealth in use for mankind's sake;
Let progress come for fellowmen, faster;
What profits come if genuine, thou may take. The money-needs of life on earth are small;
Money begets money and vices too;
But money cannot solve our problems all;
Let money not cause mis- conduct in you. What use is money kept as coins and notes?
Banks lend their money so that they may grow;
Money cannot purchase all honest votes;
For money's sake, hardships, we undergo. How many pairs of shoes, your feet will need?
Let excess money try to others feed. The mantra continues, when you hear of people "Truly" exchanging and receiving, then you can start listening for a knock on your door. That pretty much spells it out and please use a big dose of discernment when listening to some of these blogs. They are providing false hope which can be damaging to your nervous system. Namaste Susan

Zap Says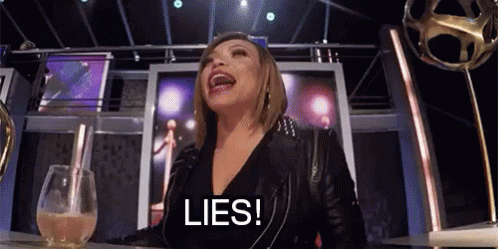 HI ALL I AM AGAIN LATE BUT THE AMOUNT OF WORK ON MY PLATE IS QUITE LARGE. THIS LAST WEEK HAS BEEN DISAPPOINTING AS WE FULLY EXPECTED THE FIRST FUNDS TO FLOW. HOWEVER, IT WILL BEGIN IN THE NEXT DAYS AND WE WILL START.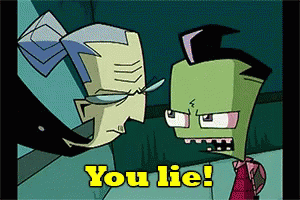 THE BANKERS THAT ARE INVOLVED IN THESE PROCESSES ARE HARDENED THIEVES THAT DO NOT CARE ABOUT YOU OR ME OR THE STATE OF THIS PLANET, BUT DO CARE ABOUT HOW MUCH MONEY THEY CAN POCKET. THESE TIMES ARE AT THE TAIL END OF THESE CORRUPTIONS AND WE WILL BE FREE OF THE STEALING MODALITY OF THESE PIECES OF WORK. IN THE MEANTIME WE STILL HAVE TO BEAR IT AND KEEP GOING. IN NEWS THAT MATTERS TO ALL OF US ON THE CURRENCY SIDE, THE ZIM IS ON SCREEN AND CARRIES A VERY HIGH NUMBER. IT, AS WELL AS ALL THE OTHER CURRENCY EXCHANGES AND ASSET REDEMPTIONS, HAVE COMMENCED AND THE BIG BOYS ARE FINISHING THEIR PROCESSES RIGHT NOW. TOMORROW THE OTHER GROUPS WILL BEGIN AND BY THE 9TH, THAT SHOULD BE FINISHED AND PAYMENTS MADE IF EVERYTHING GOES WELL.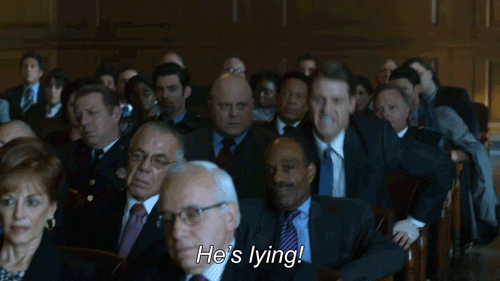 THAT IS THE BEST INFORMATION AVAILABLE AT THE MOMENT, AND WE WILL SEE A MASSIVE CHANGE IN THE SYSTEM AND WHAT IS TO COME WILL AMAZE AND ASTOUND. ALMOST SOUNDS LIKE THE CIRCUS BARKER BUT IT IS CLOSE TO THE TRUTH. PAST THIS, I DO NOT HAVE MUCH TO SAY THIS WEEK BUT THAT IS GOOD ENOUGH I THINK. I AM SWAMPED WITH THE WORK AND TOMORROW WILL BE THE START OF A WEEK THAT WILL NOT BE THE SAME AS THE OTHERS AS MANY RELEASES, INCLUSIVE OF OURS, WILL BE THE ORDER OF THE DAY. GRANDFATHER HAS STARTED IN HIS PROCESS, THE US SIDE HAS ALSO STARTED, AND THE EUROPE SIDE IS WELL ADVANCED AS WELL. IT WILL NOT BE LONG BEFORE WE SEE RESULTS AND OF THIS I AM ABSOLUTELY CERTAIN. I AGAIN THANK YOU ON MY BEHALF AND ON BEHALF OF OUR TEAMS THAT HAVE BENEFITED FROM YOUR HELP. THEY HAVE FOOD AND SHELTER AND THOSE BASICS COULD NOT HAVE BEEN ACCOMPLISHED WITHOUT YOU. WE LOVE YOU AND WISH YOU THE BEST. WE ARE HERE FOR YOU AND WILL CONTINUE TO BE HERE FOR YOU FOR A VERY LONG TIME. IN PERMANENT GRATITUDE. LOVE AND LIGHT
IN OUR SERVICE
ZAP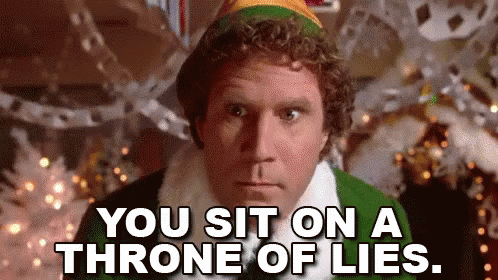 "GOD IS; I AM; WE ARE"
"BE GOOD, BE LEGAL, TELL TRUTH"
NOVEMBER 5, 2017
COPYRIGHT ZAP 2013-2017


Contributions Thank you for your support as we do our best to keep you up to date. We couldn't do this without your Help. Please go to Paypal.com using the account address: goneforthfornow@gmail.com to support the cause. Please remember to click friends and family when sending. We're still struggling to keep the lights on and food on the table. Love and Kisses, 'The Office of Poofness" ZAP, Susan and Staff


===== --hobie

Thanks to: http://www.rumormillnews.com
*****************
Out Of Mind
www.oom2.com

Admin





Posts

: 5583

---

Join date

: 2011-08-16


Location

: Woodstock Nation



ZAP wrote:WE ARE HERE FOR YOU AND WILL CONTINUE TO BE HERE FOR YOU FOR A VERY LONG TIME.

Yeah, as long as your readers continue to fill your PayPal account, while you continue with your stories of how everything will start "next week".

*****************
Time is money, sell your watch today - you'll get more for it than you will from those Dinar!
Forum Friend





Posts

: 141

---

Join date

: 2016-07-27



---
Permissions in this forum:
You
cannot
reply to topics in this forum