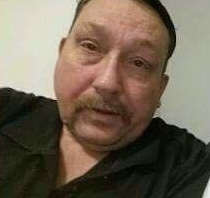 Philip Tilton
TITLE: "OCTOBER STILL HOT"

The month of October is ruled by a 5-7. The 7 is magical and will bring a harvest period after 12 noon on the 18th. The 7 is to trust that the changes taking place in your life are happening for reasons that may not yet be obvious.
October 27th is a 5-1 day. Is today our day for exchange? It sure looks good to me with the 5-1 day. If it doesn't happen today, then the 1 is programming the next 9 days again.
Blending the vibrations of the number 1 and number 5, the number 1 relates to new beginnings, activity and assertiveness, tenacity, achievement, and success; and the number 5 resonates with the attributes of making life choices and important changes, adaptability and versatility, resourcefulness, motivation, and idealism. Number 5 also relates to doing things your own way.Amein
These numbers — again, the 5-1 day & the 7 month — are the numbers of mind, body, and soul. If you want to add a little Astrology, Jupiter, the planet of expansion, decamps to Scorpio and your second house of security and money until November 8, 2018. You can be sure we not pleased that the first 9-day cycle didn`t work. We are in for another hot week! We are a the edge of the RV, maybe today.
A very happy day to all! .
Angel number is 271.
GURU HUNTER





Posts

: 20038

---

Join date

: 2012-04-10



Is Philip related to Martha?
Her nonsense didn't pan out either... Wonder why? LOL
---
@Kevind53

wrote:Let's see ...

11/26 wrote:China,aka the BRICS Alliance and the Dragon family have accomplished what needed to be done - dismantling of a world financial system that has taken from the poor and placed in the hands of power hungry people.

Come Monday the whole world will know as they would have known on October 20th.

11/27 wrote:I received some Intel very late last night of a group that has been paralleling us that they are being paid on Friday 10/30.

We know that ALL must be completed in the 10th month Gregorian.

11/29 wrote:Then I still know of a private group that is still scheduled for 10/30.

10/30 wrote:Treat this as rumor but the group that is paralleling us is going on Monday. Trying to find out if actual bank or paymaster paying in acct.

11/02 wrote:First, this is the start on Monday 11/2.Iraq has RV'd

11/09 wrote:So, now we go forward to completion for this week . The world will never be perfect,
although thru the process it has been attempted so much it is time to just let it go.

11/10 wrote:Well, it seems we are truly off to the final lap to the bank this week.

11/11 wrote:Most will forget this all in a few days for the GCR  is truly about to happen.

11/12 wrote:11/11 was definitely the start of the redemption of funds for the RV,GCR and the prosperity packages.

There is a completion of 10 days for 11/21-11/22.

The Chinese rely very heavily on numerology, horoscopes and astronomy. The numbers 11 and 22 are master numbers and multiples of the number ONE. Realize that throughout this year, every date that we explored in Chinese numerology had a direct link to the RV/GCR.

Now I am going to add one more piece of info.

Last night Zap said look to next week because of the weekend. Tony and Bruce feel it won't make it to next week, although some in Iraq think it is Sunday, the 15th.

Last night I received written confirmation of a private group that starts the 13th with payments on the 15th/16th.

11/13 wrote:I was on the phone with a fellow Dinarians and we were discussing dates. Things will be completed for everyone by 11/22

11/14 wrote:Do you remember that Tony mentioned that those in Iraq had mentioned the 15th.

Now I find an article from Iraq Business that gives a cut off/sign up date for 11/15.

Bruce mentions the UN operational rate sheet.

Pay day is usually first and 15th of a month.

Add the fact of private group being paid on 11/15 and Zap saying on Wednesday ….next week.

11/15 wrote:Today is 11/15/2015 and hopefully the start of the final push to the RV. Perhaps this is the weekend that Bloomberg eluded to for the GCR.

BTW it's alluded not eluded.

11/17 wrote:Martha:  Hi everyone. I want to go to bed but heard bonds are moving and privates are starting to be paid….

11/17 wrote:Martha:  Late last night I did hear thru my contacts that the banking had started with the private group exchanges.

11/19 wrote:First of all,we are beyond a so called "push of a button ".  I have heard that the RV for historical purposes will be 4/22/2015.

Now, we need to still look at "NUMBERS". The IMF and China, the BRICS Alliance with the Chinese dynasty play very heavy on numbers, horoscopes, dates, and months and years.

This year we have looked at Gregorian, judaeo, Arabic calendars;  lunar positions, the planets as well as horoscopes.

The numbers 11 and 22 are master numbers and depending on position are indicative of birth and rebirth; control of their destiny, leadership and so on. 11/22;is the 7th month anniversary of the Dinar Rv. Lucky number 7. Number 8 is another luck number and number 5 fits the same mold for cv luck and money. The number 29 which is eleven is related to money movement in the Arabic world.

That's just in the last month.....
https://www.dinardaily.net/t49209-martha-now-says-dec-2-could-be-our-time
*****************
GURU HUNTER





Posts

: 19622

---

Join date

: 2015-02-19



---
Permissions in this forum:
You
cannot
reply to topics in this forum