POOFness for SEPT 17: Once In A Lifetime
Posted By: hobie [Send E-Mail]
Date: Sunday, 17-Sep-2017 23:36:22
Hi, folks - Received via e-mail: =====

Subject: Once In A Lifetime
From: "The Office of Poofness" <2goforth@humanus.ca>
Date: Sun, September 17, 2017 11:16 pm Talking Heads "Once In A Lifetime" POOF SAID

Greetings and Salutations,

You are aware of the planned accessing of funds to help the good people in Texas and Florida; that will happen. And that is the start of a bigger dispensation. The banks can't in good faith withhold funds when the need is that great!!!

They can but they better will not.!! The opportunities for many levels of designated funds to occur has never been better than it is right now. We know; yes, indeed, that the scarcity of funds continues to haunt the good man trying so hard to hang in there. Be that as it may, he's doing a great job and he means the world to a better place for all of people. He has not one minute of greed in him. This why he was chosen for the job that he does. He's taking things to a fault but that's who he is. - He knows that some how some way things do come through and often when he least expect it. Therefore, we can say that the magic of manifesting is one that he has honed in well.

The opportunities that all of you have to make a difference will soon be right in your laps. And that we can say with a smile. You are far closer than you even think. There are the many watching the legal ends of all of this and can spot abuse when it happens. And there has indeed been some very questionable abusive type behaviors.

Now for the gold! The good news is that the spigots are beginning to open and the flow isn't so strong but the movement in that direction has picked up speed. Just understand again and again please that it takes a lot of people to make things in the pipelines push on through.

We wish we could pinpoint the day and the hour. That isn't even realistic. Can't do that.. Keep on hammering and it will and is coming through....P....

SUSAN SAYS

Dear Community,

We certainly are waiting for our "Once in a Lifetime Event"..... each week the rumors fly like lighting ... "In 24 hrs. release of the RV," the PP's are to be delivered on Friday, Saturday"...."The new gold backed money will be announced at 6:p.m. on CNN and on and on it goes...Oh and don't forget this comes from " A Very High Source.".

The agenda for these rumors is sinister to say the least. The philosophy behind this behavior is pretty self evident to keep them in turmoil....keep them in chaos and uncertainty.

This is the time for much inner strength of character and constant patiences and must of all "Please Keep Your Faith". There is much moving forward...

Namaste,

Susan
.
Zap Says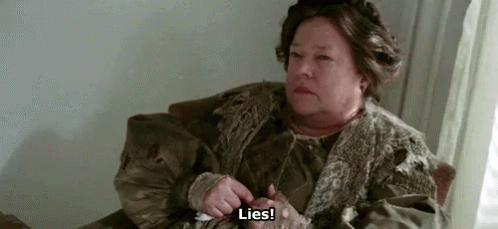 HI ALL

VERY SOON, AND LIKELY THIS WEEK, SOME ANNOUNCEMENTS ARE TO TAKE PLACE BESIDES SOME OF THE LARGER RELEASES. THE LAST TWO WEEKS HAVE BEEN HARSH BEHIND THE SCENES AND A LOT OF POSITIONING AND BACK AND FORTH BETWEEN THE GOOD GUYS AND EVERYBODY ELSE.

AND EVEN AS THIS IS ALL HAPPENING IN THE CURRENCY WORLD AND THE HISTORIC ASSETS, I HAVE RECEIVED DOCUMENTS DESCRIBING SOME OTHER TRANSACTIONS THAT WILL BE COMPLETING THIS WEEK. I CAN ONLY SAY I AM VERY GRATEFUL THAT WE ARE RECEIVING FUNDS FORM SOURCES THAT HAVE NOTHING TO DO WITH THE CURRENCY AND ASSET WORLDS.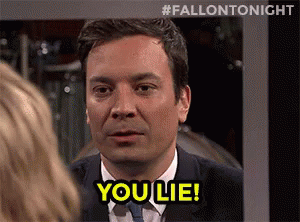 EVERYTHING THAT WE HAVE SET OUT TO DO IN RESPECT OF HELPING OUT HUMANITY WILL BE DONE, AND WE ARE PREPARING TO GET OUR OFFICES SET UP. EVERYBODY WAITING FOR THE PROCESSING OF THEIR PROJECTS CAN REST ASSURED THAT THEY WILL BE PROCESSED VERY VERY SOON NOW.

ONE THING WE WERE TOLD IS THAT THE OTHER SIDE DOES NOT WISH TO SEE THE RV TAKE PLACE, AND THEY DO NOT WANT TO SEE ANY PROJECTS BEING DONE.

OF COURSE, THE GURUS OUT THERE ARE REALLY PUSHING THE ENVELOPE AND SAYING ALL KINDS OF THINGS, SOME OF WHICH IS PRETTY ACCURATE. SOME NOT SO MUCH. I WAS COMPELLED TO SPEAK TO THE FOLLOWING:

"Dream" - GCR/RV Intel SITREP - Saturday - September 16, 2017

Here's some advanced Intel you might find interesting...

8,000 Quints were paid out via SKRs on boxes of HB's starting yesterday in HK. That's 21 zeros if you're keeping score at home.

AND SO FAR NOBODY HAS SEEN A DIME.

No loose bonds were satiates yet as of Saturday morning, but they are finally clearing off that old 26,000 SKR slate right now. For example pledged Human Angel loose historical bonds have been waiting to be satisfied via an SKR since 2013.

FYI: Loose bonds by definition were historical bonds that were pulled out of original delivery boxes in small numbers and then sold for personal gain by individual sovereign family members. That's a big no-no in Elder keeper world.

CORRECT. THIS IS WHY BONDS FLOATING OUT THERE IN INDIVIDUAL HANDS WITHOUT THE PROVENANCE ARE CONSIDERED STOLEN PROPERTY. HOWEVER, THE ELDERS HAVE DECIDED TO REDEEM THESE TO SOME MEASURE.

Many Dragons of many colors were individually reprimanded the world over for engaging in this less than honorable practice.

POINT IN FACT. THERE ARE NO MORE DRAGONS OF MANY COLORS. THESE STRUCTURES WERE COLLAPSE AND THE ONLY DRAGON LEFT STANDING IS THE GOLDEN ONE.

And by reprimanded I mean jailed or handed a hari-kari sword. Their choice.

USUALLY THEY DROP DEAD FROM AN APPARENT HEART ATTACK EVERY MONDAY. I DO NOT KNOW WHY THEY DO THIS ON MONDAY, BUT THERE IT IS.

Remember, everybody in this sovereign world is chalked. Including ole Yo-Yo.

NO. AND HE IS CALLED YE YE (GRANDFATHER IN CHINESE). HE DOES NOT BOUNCE UP AND DOWN.

So if you're thinking of doing something stupid here at the end... like buy desperate people's currency for next to nothing and flip it... don't. Trust me, your activities are being monitored pre-RV and you'll stand out like a priest in a whore house post-RV on the new quantum system.

CORRECT. EVERYBODY IS BEING WATCHED IN THIS CIRCUMSTANCE. THE ELDERS ARE LOOKING FOR THE RIGHT HEARTS, NOT GREEDY SWAMPERS.

Also, there is no 80/20 split if you take the screen rate in the ZIM. Unless you want a sovereign rate and thus create your own split.

IT IS MORE LIKE 99/1 WITH 99 FOR PROJECTS. THE NUMBER OF ZEROS DEMAND THAT.

The humanitarian split comes into play only if you ask for more than the screen value of all currencies as they are all going to rise not fall over time.

ACTUALLY EVERYBODY WILL BE SUBJECT TO STRICT GOVERNANCE REGARDLESS. SAY YOU GOT A TRILLION ON YOUR EXCHANGE. DO YOU REALLY THINK THEY WILL ALLOW YOU FREE REIGN OVER THAT MONEY? OR WILL THEY CONTROL IT FOR FEAR OF YOU GOING OUT AND BUYING A COUNTRY OR SOMETHING. COMMON SENSE MUST PREVAIL.

The reason is simple arbitrage.

The Elders will be issuing RV currencies at a lower amounts than their true audited value, in essence buying low to sell high back to the world banking community over several decades--hence they will actually be earning off all the 100 million global redemptions regardless of the face values on each of the redeeming currencies... at any in-take amount. Swish that one around in the old noggin. But wait... there's more!

HMMMMM….NICE THOUGHT BUT REALITY WILL BE A TAD DIFFERENT.

All currencies redeeming at both higher and lower redemption values given new rates, will all be exchangeable in physical gold should you know to ask. For just as the Elders are paying for crude oil in gold now, so to must they pay for all currencies in gold.

YES THERE IS SUFFICIENT GOLD TO BACK ALL THE CURRENCIES, BUT HOW DO YOU DEAL WITH THE FIAT BUBBLE? I DO NOT SEE THIS MENTIONED HERE, AND THAT BLOW-UP WILL DESTROY ECONOMIES. ANOTHER PLAN IS IN PLACE FOR THAT ONE FORTUNATELY, BUT SELDOM DO I SEE ANYBODY ADDRESSING THAT ELEPHANT. IT MUST BE HIDING IN A CHERRY TREE.

Thus all transactions worldwide must be settled in gold at the end of every business day--how's that for a transition of financial consciousness?

THAT WOULD BE COOL, BUT WHAT ABOUT THE FIAT CURRENCIES THAT ACTUALLY DRIVE ECONOMIES. IF A COUNTRY GOES 100% GOLD BACK, THEN THEY ARE LIMITED IN THE AMOUNT OF CURRENCY THEY CAN PRINT. IT IS FINITE. IF THEY NEED ANY MORE MONEY TO TAKE CARE OF SOME NATURAL DISASTER, OR NEED NEW SEWAGE INFRASTRUCTURE, HOW DO THEY PRINT MONEY TO TAKE CARE OF THAT IF THERE IS NO GOLD LEFT TO BACK THEIR CURRENCY? GO TO HASBRO AND ASK THEM TO PRINT SOME COLORFUL PAPER NOTES? AGAIN NOBODY CARRIES THE THREAD TO THE END, JUST THE NICE AND CUDDLY FRONT END.

The caveat to such transactions is that one must receive said gold in Shanghai, as gold once entered into Chinese territory may never leave the borders of China. It just shifts title and ownership.

HMMM…I HAVE TO CHECK THAT ONE OUT AS IT DOES NOT MAKE SENSE IF CHINA IS TO BE ONE OF THE MAINSTAYS OF GLOBAL CURRENCIES.

On a poetic note... isn't the RV like living a magnificent dream?

Life once a horrible nightmare, now blossoms into a prophetic and surreal experience of heavenly grace manifested?

Saddle up and sign up Human Angels... (www.humanangelservices.com) our time to fly is now, as only together can we heal the soul of the world. Sobeit.

CORRECT. I AGREE WHOLE HEARTEDLY THAT ONLY TOGETHER CAN WE GET THE WORK DONE.

THE REAL BOTTOM LINE IS THAT YES THE FUNDS ARE BEING RELEASED, BUT IN A VERY MEASURED AND CONTROLLED MANNER SO AS NOT TO DISRUPT WORLD ECONOMIES. EVEN 1 BILLION CASH MOVING FROM ONE COUNTRY TO ANOTHER IS VERY DISRUPTIVE. THIS IS WHY THERE ARE MOVEMENT RESTRICTIONS ON CURRENCY.

THE GCR IS IN FULL SWING. SO IS THE RV. WHETHER THE PUBLIC WILL SEE RESULTS IS A BATTLE RIGHT NOW BETWEEN THE ONES THAT WISH PROSPERITY FOR ALL, AND THOSE THAT WISH TO KEEP CONTROL. TIME WILL TELL WHICH IT WILL BE.

THE FOLLOWING MESSAGE IS A GOOD ONE FROM THE FOLKS THAT CALL THEMSELVES DRAGONS, AND IT IS FULL OF HOPE. REMEMBER THAT HOPE KEEPS US ALIVE AND KICKING AND MOVING FORWARD.

Message from the Dragons for September 17, 2017

We are the dragons and we wish to speak with you today regarding the acceleration of energies currently hitting your planet from afar. They are intense. You are going to be experiencing many different symptoms of this which is a normal part of the acceleration as it enfolds the light into your dense 3D form into the cellular matrix as it transforms and transmutes it into the crystalline form. For all is unfolding at a rapid pace as it should, as it was foretold in legends of old when the Earth and her subjects will rise again embracing the light. This is why it is so important for you now earthlings, dear bearers of the light and light encodements, that you share this with Gaia daily - hourly with your intention. Every breath you share these upgrades with her and with her elemental kingdom who are keeping things running behind the scenes and transmuting at a rapid rate - they need this energy of light codes to further assist and energize their efforts for the needs are many.

The darkness is fighting with its last breath and soon its breath will be snuffed out and the light will reign supreme again as it should be and as it is destined to be! Claim your victory, warriors of old, for the new day - the new dawn is here. Embrace it. It is time to extend your hands in service and exchange your weapons for tools -practical tools to further service of all, for the greatest good of all must become your new mantra for that is the new energy frequency vibrationally that you must align with for that is the new paradigm and construct on which you must build! That is why you are here in this Now moment.

Be fearless. We see your great inner strength and desire to offer yourselves in service to humanity and Earth's kingdoms and we commend you. We offer ourselves and our services to further assist you as well. We are great healers and transmuters and are most pleased when you ask for our assistance. The realms are merging. The veil is thinning. Your sight is becoming more lucid and all is in process of being revealed. The great lie can no longer sustain itself for the energies needed no longer exists. That should stir your hearts in triumphant accolades! Proclaim it, for it is so.

We are nearby offering our service and support. We honor you. We bow to you great ones of light.

We are the Dragons

BESIDES THESE NICE DRAGONS, THERE ARE OTHERS IN THE REALMS THAT WISH THE SAME FOR US. WE ARE MULTI-DIMENSIONAL BEINGS THAT ARE IN 3 DIMENSIONAL BODIES THAT CAN ACTUALLY HAVE PHYSICAL SEX (THERE IS NO SEX UPSTAIRS AS THERE ARE NO SUCH APPENDAGES OR ORGANS TO PERFORM SEX). IN A SENSE WE ARE REALLY LUCKY IN THAT RESPECT AS SEX IS A JOY UNTO ITSELF, AS WELL AS THE RESULTS IN A CHILD. NOTHING LIKE THAT UP THERE.

THEY HAVE DIFFERENT RULES UP THERE, ONE OF THEM BEING THERE IS NO LYING. EVERYBODY TELLS TRUTH. THE REALMS ARE HUGE AND QUITE POPULATED. OUR LEVELS ARE PRETTY WELL EMPTY AS THEY ARE JUST WAITING FOR US TO GET WITH IT, RAISE CONSCIOUSNESS, GET ENLIGHTENED, AND JOIN THE PARTY UP THERE. WE CAN STILL MAINTAIN THE 3D BODY AND THAT IS THE UNUSUAL ASPECT OF HUMANS – THAT ABILITY.

ONE OF THESE DAYS PERHAPS I WILL DO A MESSAGE ON UPSTAIRS AND MY EXPERIENCES WITH OTHER BEINGS. IT WAS AN EYE OPENER, BUT NOT THAT UNUSUAL. THE STORIES THAT ABOUND HAVE SOME CORRECT INFORMATION, BUT FOR THE MAIN PART THEY ARE NOT VERY ACCURATE. BUT THEY ARE INTERESTING STORIES.




THIS IS ONE OF THE REASONS WHY I CHUCKLE AT SOME OF THE CHRISTIAN AND ISLAMIC DOGMAS WHERE THEY DESCRIBE FANTASTIC THINGS THAT DO NOT EXIST AND/OR DID NOT HAPPEN. IF THEY ONLY KNEW…AND ONE DAY THEY WILL.

AT THE SAME TIME I CAN CONFIRM THAT THE ANGELIC REALMS DO EXIST AND ARE VERY ACTIVE. BUDDHA HAS HIS OWN LEVELS, SO DO THE INDIA DEITIES, AND ALL THE OTHER OTHERS. YES THERE ARE THE CHRISTIAN HEAVENLY GATES FOR THOSE OF THAT FAITH. IT IS A LONG STAIRCASE UP. THE ASCENDED MASTERS HOLD DAILY MEETINGS TO DISCUSS US. OTHER SPECIES LEND THEIR VOICE TO DELIBERATIONS. WHAT WE CALL ALIENS HERE ARE JUST ANOTHER SPECIES UP THERE. STRANGE IS THE NORM.

THE ONE THING IS THAT THE CENTRAL POWER OF EVERYTHING UP THERE AND WHAT COMPOSES THE COSMOS IS THE ENERGY OF LOVE. IT FLOWS THOUGH THINGS, AND IS PART OF EVERYTHING. GOD IS LOVE. WE ARE PART OF GOD AND GOD IS A PART OF US. WHEN THAT UNDERSTANDING TAKES PLACE, MAGIC HAPPENS BUT MOSTLY JOY.

I HAVE TO WRAP IT HERE AS CHINA IS OPEN AND WORK AWAITS. WE ARE GETTING OUR RELEASE IN THIS WEEK AND WE WILL BEGIN THE WORK. IT IS A VERY BUSY TIME THIS CHINA MONDAY WITH MANY MANY THINGS TO BE DONE TO GET THE RELEASES DONE THIS WEEK AND GET THE PROJECT SIDE UP AND RUNNING.




OH YES, WE ARE STILL STRUGGLING A BIT UNTIL THIS HAPPENS, SO YES WE ALL NEED A LITTLE HELP STILL.

AND TO ANSWER A QUESTION, YES I WILL BE IN BEIJING VERY SOON BROTHER, AND WILL SEE YOU IN XIAN AFTERWARDS. WE WILL MEET AGAIN.

MUCH THANKS AND GOD BLESS.

IN UNCLUTTERED GRATITUDE.

LOVE AND LIGHT
IN OUR SERVICE
ZAP
"GOD IS; I AM; WE ARE"
"BE GOOD, BE LEGAL, TELL TRUTH"
SEPTEMBER 17, 2017
COPYRIGHT ZAP 2013-2017



Contributions

Thank you for your support as we do our best to keep you up to date. We couldn't do this without your Help. Please go to Paypal.com using the account address: goneforthfornow@gmail.com to support the cause. Please remember to click friends and family when sending. We're still struggling to keep the lights on and food on the table.

Love and Kisses,

'The Office of Poofness"

ZAP, Susan and Staff

=====

--hobie


Thanks to: http://www.rumormillnews.com
*****************
Out Of Mind
www.oom2.com

Admin





Posts

: 5582

---

Join date

: 2011-08-16


Location

: Woodstock Nation



---
Permissions in this forum:
You
cannot
reply to topics in this forum