POOFness for JULY 16: BRIDGES OF SIGHS
Posted By: hobie [Send E-Mail]
Date: Sunday, 16-Jul-2017 20:47:20
Hi, folks - Received via e-mail: =====

Subject: BRIDGES OF SIGHS
From: "The Office of Poofness" <2goforth@humanus.ca>
Date: Sun, July 16, 2017 8:35 pm Bridges of Sighs
RobinTower
http://video.search.yahoo.com/yhs/search?fr=yhs-ddc-ddc_bd&hsimp=yhs-ddc_bd&hspart=ddc&p=utube+Robin+Tower+Bridges+of+Sighs#id=4&vid=7ff8880bb946b9c660d3cde788b768f6&action=view
POOF SAID
Greetings and Salutations, The ins and outs of the games being played are painful for all concerned including the viewers, the doing ones, the waiting ones and the pained ones. And the ways and the means for fixing all of this is yet complicated by the requirement of paper work that just delays the inevitable. And we assure you that it is inevitable. We, as a group, wonder how much longer they can continue to hold this action. But beyond wonderment, we do try to instill some ideas for how to move things off the immobilized state that it seems to be in. .
The state of this project is not necessarily at a standstill, not at all! It is moving ever so slowly and the means for making it manifest is also being brought to bear. The avenues and the power to move a few mountains is in the works. Some are more weary of this delay than you might think and those who are have the means to unlock some of the drawdowns that have frozen funds long ago. The wait was with the intent of having those who are working for the good of the masses to undo or to attempt to undo the blocks that have been in place for quite a spell now . Yet they can only do so much until some others with more power to wield could be brought in to force a few more guarded entries to be opened or unlocked.. The financial
guard are savvy and sophisticated, drilled in the systems that are not so well known to those in the trenches. The slipshod ways of some have had a bearing on the outcome. The ignorance of others and the outright demands of others are also making an impact. All need to work together, focused and with the team making inroads as only a team can do. The slowly turning key into the locks of all of them-is making inroads into the final destination...P...
SUSAN SAYS Hi Community, This week was been latent with endless rumors. It was truly amazing one rumor would hit the rumor circuit and before you had time to finish reading one three more would appear on the scene. Please remember this is psychological manipulation is a type of social influence that aims to change the behavior or perception of others through abusive, deceptive, or underhanded tactics. I'm urge to remind you of the definition of "Rumor"....a currently circulating story or report of uncertain or doubtful truth. There are only 3 who really know the full picture and I can assure you they will not reveal it. Patience is a sacred virtue in these times and I am reassured constantly that our time of waiting is nearly over. Please take care of your health, stress creates havoc on your body. Namaste,
SusanZap Says

HI ALL WELL…WE ARE PRETTY WELL THERE. WE ARE AT THE STARTING LINE, AND THERE IS NOT MUCH MORE TO DO OTHER THAN TO SIT TIGHT, WATCH THE EVENTS UNFOLD WITHOUT REACTING TO THEM AS YET (DON'T DO THE MAD RUSH AS IT DOES NOTHING REALLY NO MATTER HOW MUCH YOU THINK YOU ARE POSITIONING YOURSELF), AND QUIETLY PREPARE TO RECEIVE AND GET TO THE WORK YOU HAVE CHOSEN TO DO. WE WILL HELP ALL THOSE THAT HAVE SOMETHING IN MIND FOR OUR HUMANITY, AND PROVIDE THE RESOURCES NEEDED FOR THE PROLIFERATION OF GOOD PROJECTS. WHATEVER RESOURCES YOU NEED WILL BE AVAILABLE. THERE IS NO MORE WANT, OR STRIFE, OR CHAGRIN AT NOT HAVING THE TOOLS YOU NEED TO CARRY OUT YOUR WORK. ALL OF THAT WILL BE PROVIDED AUTOMATICALLY BY THE INTERNAL PROGRAMS THAT TRACK ALL THIS STUFF FOR YOU AND GIVE YOU A CLEAR SNAPSHOT OF WHAT IS IN FRONT OF YOU (SO YOU DO NOT SEARCH AND WASTE TIME). IT WILL BE A NICE INTERFACE TOO. IT IS FLYING PURPLE PIG APPROVED.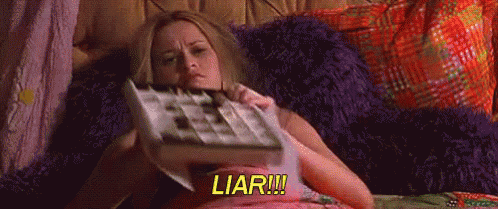 THE EVENTS THAT ARE ABOUT TO UNFOLD ARE SIGNIFICANT AND IN KEEPING WITH THE DIVINE PLAN SET SO LONG AGO. OUR HUMANITY IS ABOUT TO TAKE A GREAT STEP FORWARD IN ITS INEVITABLE DESTINY OF EVOLUTION AND GROW A BIT MORE. IT IS A GREAT HOPE THAT WE SHALL SEE CLARITY AND OBSERVE OUR EVOLUTION TO THE STARS AS WE WILL NOT BE PLANET LOCKED FOR LONG NOW. THE COMMERCE OUTSIDE OUR PLANET WILL BE THE NEXT STEP, BUT WE HAVE TO GET THE RESET DONE FIRST. THE LONG AWAITED RV IS IN PROGRESS OF COURSE, BUT THAT WILL TAKE A BIT OF TIME TO COMPLETE. THE START OF IT HAS RESULTED IN MONEY MOVEMENTS, BUT YOU WILL NOT BE ABLE TO PINPOINT WHO AND WHERE AS THE GAG ORDERS ARE PRETTY STRONG AND NONE OF THE RECIPIENTS WILL RISK LOSING WHAT THEY HAVE BEEN GIVEN. EVENTS IN THE BACKGROUND ARE ABSOLUTELY MARVELOUS TO WATCH AND SEE THE DANCE BEING DANCED. SOMETIMES A WHIRLING DERVISH OF GREAT ROBUSTNESS, AND SOMETIMES A GENTLE BREEZE. MANY HAVE DIED IN THESE PROCESSES OF THIS GROWTH ON BOTH SIDES. AGAIN HATS OFF TO THEM AND A LONG MOMENT OF SILENCE TO THEIR GIFT OF THEMSELVES.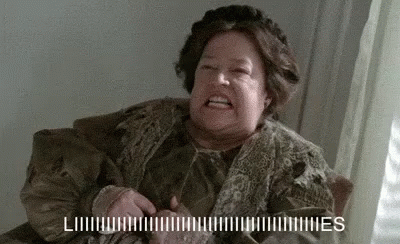 THE FUNDS ARE BEING DISTRIBUTED SLOWLY AT FIRST, BUT WILL ACCELERATE VERY QUICKLY NOW AND MANY PROJECTS WILL BE STARTED. THE VARIOUS GLOBAL ORGANIZATIONS ARE PREPARED FOR THE VAST DEPLOYMENT OF RESOURCES WORLDWIDE TO START THE RECONSTRUCTION PERIOD, AND GET THIS PLANET BACK ON TRACK. THESE TRUSTS AND FOUNDATIONS ARE THE CORNERSTONES OF THE GLOBAL EFFORT FOR OUR HUMANITY, AND THE DEPLOYMENT OF THE GIFTS THAT ARE READY TO BE LET OUT. WHEN IT COMES, BE PREPARED FOR IT CALMLY. IT IS A JOYOUS TIME, AND WHOOPING IT UP IS GREAT, BUT THE SOBER SIDE IS A QUIET SATISFACTION THAT WE CAN GET THIS WORK DONE NOW, WELL…AT LEAST STARTED, IN OUR LIFETIMES.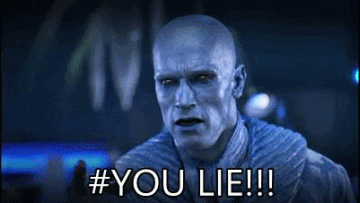 THE USUAL INFORMATION ABOUT RENO, THE PLANE THAT WAS TO TAKE OFF TO CARRY A FELLOW THAT WOULD SIGN SOMETHING, THE MAGIC SCROLL, AND THE LAUGHING FROG ARE ABOUNDING BUT AT LEAST THERE IS TRUTH WOVEN IN HERE AND THERE BUT THERE IS A LOT OF FLUFF TOO. BE CAREFUL AND DON'T REACT. A FEW ARE CLOSE TO TRUTH AND SOME HIT IT. AND YES IT IS TRUE THAT WE ARE WEEKS/DAYS AWAY FROM IT ALL AND PATIENCE IS STRESSED. THE WORK AHEAD LOOMS IN FRONT OF US AND OVER HERE, WE ARE ALL PREPARING FOR THIS TIME IN OUR HISTORY. WE ARE LOOKING FORWARD TO THE AMAZING NEW CONSTRUCTION MATERIALS AND TECHNOLOGIES THAT WILL TRANSFORM OUR PLANET. I GUESS I KEEP COMING BACK TO THE WORK SIDE AS THAT IS THE SIDE THAT IS OF PRIMARY IMPORTANCE, AND THESE MACHINATIONS TO GET FUNDS RELEASED IN AN ATMOSPHERE OF SECURITY AND AWARENESS HAVE BEEN NECESSARY BUT FULL OF STRESSES.

THE EUROPE SIDE IS OF GREAT IMPORTANCE IN THE RESET PROCESS, AND THEIR WORK HAS RESULTED IN THE FIRST STABILIZING FORCE FOR THE RESET, AND I BOW TO BOTH THE EUROPE AND THE CHINA SIDE FOR THIS, THEIR GREAT WORKS. THE CLEANUP OF THE CABAL AND THE ARRESTS OF BANKERS AND SUCH VEGGIES WAS A KEY REQUIREMENT TO HAVE A CLEAN PATH FOR THE MONEY INSTEAD OF HAVING STICKY HANDS IN THE PROCESS. I KNOW IT HAS NOT BEEN A VERY EASY ROAD, BUT BECAUSE OF THEIR EFFORTS, WE ARE HERE AND IN THIS POINT OF READINESS FOR THE CHANGE. SO THE PROJECT SIDE IS THE KEY TO WHAT WILL COME ABOUT NOW. WHEN THE MONEY STARTS COMING IN, TAKE CARE OF YOURSELF AND FAMILY FIRST, PAY BILLS, HELP FRIENDS, THEN GET TO THE WORK.



WE ARE ALMOST THERE, AND IF EVERYTHING GOES AS SCHEDULED, THE FIRST FUNDS TO BEGIN OPERATIONS WILL BE HERE VERY SHORTLY (SORRY STILL CAN NOT GIVE OUT CERTAIN INFORMATION). WE DO HAVE SOME SITUATIONS ONGOING THAT NEED HELP AND HELP IS WELCOME. I AM REALLY LOOKING FORWARD TO THE SPECIAL RELIEF FOUNDATION BECOMING OPERATIONAL. ONE OF THE MANY PROJECTS THAT HAVE BEEN PROPOSED WAS MADE BY A FELLOW THAT IS GOING IN THE RIGHT DIRECTION AND THAT IS FOOD FOR SCHOOLKIDS THAT DO NOT HAVE THE RESOURCES. I HAD NO IDEA THAT UP TO HALF OF KIDS DO NOT HAVE LUNCH. THIS IS UNCONSCIONABLE AND THAT COMES TO THE FOREFRONT OF OUR PROJECT FUNDINGS. IF YOU HAVE SUCH SITUATIONS IN YOUR COMMUNITY, LET US KNOW PLEASE. THESE ARE THE BEGINNINGS OF SERIOUS TIMES, OF FLASHBACKS OF PERCEPTION, OF GREAT GROWTH BOTH INSIDE AND OUT. IT IS OUR RESPONSIBILITY TO BECOME THE MOST I AM WE CAN BE, AND GET THE WORK AHEAD DONE. MAY THE LIGHT OF ETERNAL JOY SHINE BRIGHTLY ON YOUR BELLY BUTTON AS YOU CONTEMPLATE THE UNIVERSE. HAVE MUCH FUN, AND LISTEN WITH INTEREST TO THE VARIOUS UNFOLDMENTS OUT THERE, AND HOW EACH OF US REACTS TO SUCH NEWS. THIS IS WHERE WE WILL KNOW WHO EACH OTHER IS, AND WHAT CAN BE DONE COLLECTIVELY. BY THE WAY, I RECEIVED INFORMATION ABOUT A CORONAL MASS EJECTION THAT IS TO HIT EARTH TOMORROW AND NEXT DAY. IT MAY BRUSH PAST (I HOPE) OR BE OTHERWISE DEFLECTED, BUT IF IT HITS SQUARE ON, WE ARE IN DOO DOO. THIS IS WHEN IT IS HELPFUL TO HEAVE MONEY IN HAND, AND FOOD AND WATER FOR SOME DAYS. JUST IN CASE. MORE INFO CAN BE FOUND HERE: http://www.spaceweather.com/ GOD BLESS, WE LOVE YOU, AND STAY CALM. IN RECURRENT GRATITUDE. LOVE AND LIGHT IN OUR SERVICE ZAP

"GOD IS; I AM; WE ARE" "BE GOOD, BE LEGAL, TELL TRUTH" JULY 16, 2017 COPYRIGHT ZAP 2013-2017


Contributions Thank you for your support as we do our best to keep you up to date. We couldn't do this without your Help. Please go to Paypal.com using the account address: goneforthfornow@gmail.com to support the cause. Please remember to click friends and family when sending. We're still struggling to keep the lights on and food on the table. Love and Kisses, 'The Office of Poofness" ZAP, Susan and Staff


===== --hobie


Thanks to: http://www.rumormillnews.com
*****************
Out Of Mind
www.oom2.com

Admin





Posts

: 5584

---

Join date

: 2011-08-16


Location

: Woodstock Nation



What a bunch of irritating BS!
GURU HUNTER





Posts

: 2881

---

Join date

: 2015-04-20



---
Permissions in this forum:
You
cannot
reply to topics in this forum