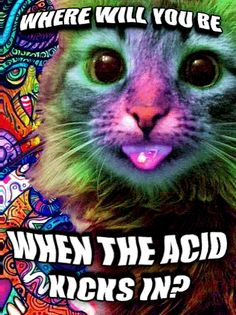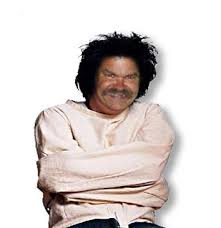 Cabal Ultimatum: Preemptive Strike AUTHORIZED

Friends and Family I come to you today with news from the Light Forces. I have been authorized to write and post this notice. Certain Actions have been AUTHORIZED BY THE LIGHT FORCES and I want you to know about them. In that regard, this Post Serves both As OFFICIAL NOTICE to the Remaining Cabal Flunkies, as well as a Status Report To The Residents of Earth.

Previous Notices:

These are the previous Notices posted about the Ultimatum to the remaining Cabal actors to let the GCR proceed without interference or else face the consequences. Here are the posts:

"Ultimatum: This Ends Now, One Way Or The Other" - One Who Knows - 6.12.17

"Cabal Ultimatum In Full Force Now" - One Who Knows - 6.13.17

To: The Residents Of Earth

As co-creators of the dawning New Age of Earth, you are entitled to know what actions your Beloved Light Forces are taking on your behalf. As always, your safety and best interest are of the highest priority, and will be considered above all else. In that regard it has been decided that the danger that these remaining Cabal flunkies pose is NOT ACCEPTABLE on this Planet. Certain actions have now been authorized for your safety and as a Resident of this Planet Earth, I am notifying you of these actions. They are outlined in the following message.

Declaration Of Preemptive Measures NOW In Force

GIVEN:

A) Given that the bigger game is the interplay of the Light of Love vs. the Dark of Fear and Hate, is the background of the current situation here on Earth.

B) Also, Given that what we do here on Earth sets a precedent for other Worlds who are still embroiled in this face off of Light and Dark with the Cabal, is an important consideration as well.

C) Finally, Given that the Game has ended, and after due NOTICE, the Dark oppressors of Earth have refused to give up their fight, and thus pose a very real threat to both the Residents of Earth, and to the coming New Age of peace, prosperity, and ascension.

THEREFORE:

#1) It has been DECIDED & DECLARED that the Cabal Operatives at every level of Game play are now considered Targets to be dealt with and/or eliminated. There will be no questions asked and it will be an offensive, preemptive, targeted elimination, of ALL THREATS to the Well Being of the Residents of Earth, and the continued progress of the Ascension plan.

#2) Using advanced Galactic technology, and other means, all "Elimination" Targets have NOW been marked "Energetically." These include, but are not limited to, "Kamikaze Cabal Operatives," Cabal members whose Energetic signature is deemed un-repairable, and those who have demonstrated unwillingness to stand down from their aggressive postures.

#3) These "Eliminations" have already begun and will continue until ALL PRE-MARKED CABAL TARGETS have been put down.

#4) There is NO AMNESTY, NO SECOND CHANCES, NO REPRIEVE, NO ESCAPE, for these Pre-Marked Targets. If you have been marked by Your Energy signature as a Threat to the Residents of Earth, and/or to the Ascension Plan, you will NOW be Preemptively eliminated with extreme prejudice.

#5) This operation will be handled by the Ghost squad soldiers, as well as other high tech targeting and elimination systems. These Light Forces are highly trained and as a result there will be NO casualties other then the intended targets.

#6) While timing of an operation like this is hard to predict, it is expected to be completed very quickly. I expect to be able to report back to the Residents of Earth on the progress of this important mop up operation very soon.

To: The Remaining Cabal of Earth

Your time of oppression and continual threats to the People of this Planet and to the Ascension plan has come to an end. For those of you who have decided to lay down your swords and join the Light and Ascend with the Rest of Earth, welcome. To the Cabal who have decided to continue the fight, I bid you farewell, and may you learn in death what you failed to learn in life.

The Bottom Line

Today I bring the People of Earth this message from the Light Forces that you are loved and You will be protected. In the interest of the new age of transparency, you are hereby informed as to the actions that are now being taken on your behalf.

To the remaining Cabal Operatives, you are hereby given OFFICIAL NOTICE of preemptive actions that you will be sought out and eliminated with no questions asked. The time of diplomacy has passed and it has been determined that these final actions are required to bring this game to an end.

In the remaining hours, some will be taken into custody, and the rest eliminated, and in all cases, the game will have reached its conclusion. No Cabal operative will remain Free, and standing in any way shape or form. All will be Handled with swift and decisive actions. No negotiations are required, or possible, as all Cabal have been energetically marked for arrest or immediate elimination.

While THIS POST IS OFFICIAL NOTICE of this ongoing preemptive strike, it is not required as all Cabal Operatives have already been previously NOTIFIED that we have reached End of Game status. Therefore no further notice or warning is required or offered.

It is requested that this NOTICE be posted on all appropriate websites and blogs.

=======================================

May You Get Everything You Want and Live The Life Of Your Dreams/Plans

Signed: One Who Knows/Richard Lee McKim, Jr. aka Swervy McGee

You and your "Cabal" are just pure crazy!
GURU HUNTER





Posts

: 2881

---

Join date

: 2015-04-20



Active Member





Posts

: 75

---

Join date

: 2016-07-30



I think it's time to get off the crazy train. 

DD, at least anyone w/half a brain now understands the level of ignorance, arrogance & utter stupidity this scam has reached. 

it's time to put a fork in it... 

For the people who drank too much koolaid, w/no ability to think for themselves there's likely no hope of reversing the brain wash effect .. 

However, when this nut starts talking about moving his group to a farm, small Island or a bunker in the middle of nowhere, then it's time to alert the authorities. 

He appears to be setting himself up for some next level shit. 

Mark the time & your calendars. I'm calling it.. 
the dinar/currency intel scam is officially way overcooked.
Agreed - I think it is time to report this guy to the proper authorities.  At minimum, he should be investigated.  He's been arrested multiple times for numerous offenses, so he's already in the criminal data bank.  It appears he seeks to harm others, and the authorities should be alerted.
GURU HUNTER





Posts

: 1898

---

Join date

: 2015-08-13



*****************
Out Of Mind
www.oom2.com

Admin





Posts

: 5596

---

Join date

: 2011-08-16


Location

: Woodstock Nation



Even the Crazies think Swervy is too much:
"Used and Abused" by (Anonymous)
Don't you think that if 40 assassins came to to Richard McKim's house on 68th Street in Largo FL digging tunnels and firing weapons there would have been plenty of police and SWAT after the first shots were fired. Not to mention every County Agency and service and news crews.




And don't be so gullible either. That includes RV posts that give us a date only to be pulled again and again. But don't shoot the messenger. It's not their fault the NPTB put out false intel. They believe it as well.

Why don't we be more demanding that we not be USED and ABUSED like idiots. Are we chosen for what pray tell? Cabal bait? ENOUGH ALREADY NPTB. JUST GIVE US THIS DAMN RV!!
******************
"Action Packed Cabal Attack" by A Physically Awakened One
I have to say, that action packed story from OWKs was something!! Felt like a Sci-Fi movie or someone's desperate attempt for attention. It is really UNBELIEVABLE that he dare say the owners of this website, Patrick and sweet Gary Larabee are guilty of being a part of Attempted Murder JUST because he is NOT aloud to (falsely IMO) post peoples names and rant and rave and cause the division and fighting on IDC.

How dare you OWK!? How can you justify this stepping on the toes of those who basically made you for what you think you are, other than that you crave the center spotlight!? You certainly are NOT in gratitude for it or for those you have made believe your accusations. Why do dome continue to believe your "psychic" information when its yet to be correct?

I sincerely do not know other than they try with their heart to believe in something good and all knowing , to help them see their way through the chaos and darkness that is stirred up before Ascension. It disturbs me greatly to see someone take advantage of good people especially using the Angels, Galactic Forces and Innocent Lightworkers who get attacked by your "followers" for the simple reason that they questioned or disagreed with you.(which is so obviously to those of us who are more Spiritually advanced now for we have TRUE Discernment and Psychic KNOWING).

It disturbs me most because I SEE the, I am told the TRUTH by real divine ones, and so are all the other loving Lightworkers here that do NOT want to see your One Man Squad of Bashing, Trashing and Self Supporting. We have already seen ones who you labeled as "Cabal" and who you said were REMOVED by society, return again and again. Oh but you die come up with a new message as to why right?

Please stop this and see how you are harming innocent people using fear, worry, false control (con of a troll) and ego driven rants. You have turned is beautiful place of Information Sharing of like minds into your own personal Stage to live in Self Glory & Gratification. And since your calling out was stopped because of those who enjoy a place of peace and positive posts instead of fear and hate mongering, you now have found another way to gain the spotlight.

Honestly I think if you had 40 Cabal in a Space Ship in your yard and had 67 attempts on your life, you would NOT be around to post period. These Cabal Assassins must not have trained with the best our country had to offer in Super Soldiers and Black Ops Teams even though the Top Cabal controlled them.

I seriously doubt YOUR Ultimatum was the Global Call Out to stop the ALL Powerful controllers who have overcome all obstacles to control this world and its people for thousands of years. If YOUR Cabal Call Outs and Rants are so important for the entire world and take down of Cabal then the Galactics & Republic certainly will contact Patrick to make sure your allowed to do it now, so you don't need to resort to trying to bully your way back in to doing it. I would also think they can get you your own website so you can continue your Super Hero act there, I mean YOU are the big dog taking them all down right?

Patrick, Gary, IDC peacekeepers, thank you for seeing what is real and what is not. One thing I think we ALL agree on is our desire for peace and security from those who wish to harm us with manipulation, deceit, harassment, and Cabal actors playing the victim so that our world may become the loving peaceful place God intended.

Loved & Light from a Psychically Awakened One
****************
"Re: Dinarland Status Report: Update 2" by MD

Richard,

How dare you imply that the owner of IDC is a member of the cabal. You should be ashamed of yourself. Patrick has watched his site that was once filled with the Light, turn into a mean spirited 3D environment because of your attacks on the Light Workers.

Have you ever heard of the term "Psychological Projection"? We know who is cabal and we know of your background. It would be in your best interest to cease and desist this behavior immediately.

Consider yourself warned.




MD
"Regarding Richard/OWK" by (Anonymous)



I've been on this site a long time. Not my fist rodeo. Richard you've been an interesting guy to watch. All love and light then gradually your cheese has been sliding off your cracker.

You owe Patrick a huge apology. This is Patrick's house not yours. You've been belligerent and horrible to him, threatening him with harm and law suits. Who the hell do you think you are?

I know who you are. You have every trait of the Cabal, divide and conquer. "If your not on my side, then your against me and you're the cabal and we will have you arrested and killed.". You've been pitting us against each other for months now. One minute your everyone's friend, then next you're on the attack. We've been following Cabal sociopaths for centuries, we should be able to spot them by now. Look what you're trying to do to the folks from the Real Truth call. You can't let it go. Look at all the crazy stories you've been telling lately. You're a scary guy.

Richard, you have all the symptom of someone who's an alcoholic. You've been picked up for drunken driving in the past. If that is the case you need to get some help. You're acting completely insane. There's hardly any of the Richard left that came on this site in the beginning. I feel so sad for you. Please get some help before you really do hurt someone.
---
Permissions in this forum:
You
cannot
reply to topics in this forum