POOFness for JUN 21: MID-WEEK BY ZAP from 'The Office of Poofness'
Posted By: Mr.Ed [Send E-Mail]
Date: Thursday, 22-Jun-2017 12:55:48
POOFness for JUN 21: MID-WEEK BY ZAP from 'The Office of Poofness' JUNE 21, 2017 "The Office of Poofness" "The Mid Week by ZAP from "The Office of Poofness"

Zap Says HI ALL WE ARE STILL IN A FORMAL BLACKOUT AND THIS MAY CONTINUE FOR ANOTHER WEEK OR TWO, WE DO NOT KNOW THE TIMING YET. HOWEVER, ALL IS WELL AND WE VERY MUCH LOOK FORWARD TO GETTING OFF THE GROUND. I CAN SAY WE ARE WORKING WITH A MAJOR FOUNDATION THAT HAS BEEN AROUND FOR A CENTURY OR SO THAT IS PROVIDING FOR THE PROJECT SIDE FOR OUR HUMANITY. BEING A SERVICE ORIENTED ORGANIZATION, WE HAVE A SPECIAL RELATIONSHIP WITH THE CHINESE (ROYAL) FOUNDATION AS WELL AS THE TRUST. THESE ENTITIES HAVE BEEN KEEPING THE FUNDS IN MASTER ACCOUNTS FOR THIS PERIOD OF TIME IN OUR EVOLUTION, AND THEY ARE ALL BEING RELEASED NOW FOR HUMANITY.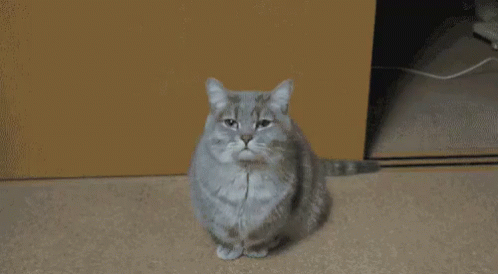 HOWEVER, THE BLACKOUT IS NECESSARY TO FINISH THE PROCESS WITH GOOD SECURITY, SO WE CAN NOT COME FORWARD AND GIVE DETAILS. I AM SURE THAT YOU CAN UNDERSTAND THE SECURITY ASPECT OF SUCH A PROCESS. OUR FUNCTION IS TO VET OUT THE PROJECTS AND MAKE SURE THEY ARE IN COMPLIANCE TO THE GUIDELINES AND TENETS OF DOING NO HARM. WE THEN PASS OUR RECOMMENDATION TO FUND TO THE SEPARATE FUNDING ARM OF THE FOUNDATION WHO PROVIDES THE FUNDING FOR THE PROJECT. IT IS A SIMPLE MECHANISM, BUT IT IS VERY TIGHTLY CONTROLLED AS THEY HAVE ADVISED US THAT THERE WILL BE A PERCENTAGE OF PROJECT SUBMISSIONS THAT WILL BE UNACCEPTABLE FOR REASONS OF FRAUD, ULTERIOR MOTIVES, AND SIMILAR ATTEMPTS TO GET MONEY FOR NOTHING AND DO NO WORK.


YOU MEAN LIKE PANHANDLING DONATIONS OFF GULLIBLE PEOPLE?




UNFORTUNATE AS THIS IS, IT IS A FACT OF LIFE THAT WHENEVER LARGE FUNDS ARE PRESENT, SO ARE THE BAD GUYS THAT WOULD STEAL THE FUNDS IN SOME MANNER. THE SECURITY ON THE COMPLIANCE PROCESS IS IMMENSE, AND THE FOUNDATION HAS GIVEN US A CLEAR MANDATE TO SET UP A ROBUST SECURITY DIVISION THAT WILL CHECK AND DOUBLE CHECK THE DETAILS OF EACH PROJECT SUBMISSION TO ENSURE IT IS ON THE UP AND UP. WE ARE EXCITED OVER THIS FORWARD MOVEMENT ON ALL FRONTS, AND DESPITE THE BLACKOUT, WE CAN COMFORTABLY TELL YOU THAT WE WILL BE OPERATIONAL VERY SOON NOW.

WE THANK ALL OF YOU FOR YOUR TREMENDOUS SUPPORT AND PUTTING UP WITH THE LACK OF SOLID INFORMATION OVER THE LAST WEEKS. WE WILL BE GETTING THE WEBSITE REBUILT TO REFLECT THE SERVICE DIVISIONS AND THE SECURE LOGIN FUNCTIONS FOR SEPARATE PROJECTS AS MOST OF THE WORK WILL BE DONE OVER THE INTERNET. THE WEBSITE WILL BE A FULL BLOWN HUB FOR ALL PROJECTS TO CHECK THEIR FUNDING STATUS, THE GOVERNANCE REQUIREMENTS, SERVICES INTERFACE, REQUEST AND REQUISITION FORMS ONLINE, AND MANY OTHER ELEMENTS OF A FULL SERVICE WEBSITE CATERING TO PROJECTS. WE WILL HAVE A PRESENCE IN PRETTY WELL EVERY COUNTRY OVER TIME, AND PROVIDE OUR SERVICES FOR THE BENEFIT OF ALL COMMUNITY AND INFRASTRUCTURE REQUIREMENTS IN EACH COUNTRY. I GUESS YOU CAN TELL WE ARE STOKED AND JUST ITCHING TO GET GOING. SO VERY SOON WE WILL BE ABLE TO TELL YOU THAT WE ARE GOING LIVE AND OPERATIONAL. IN THE MEANTIME, WE MUST KEEP QUIET ON MANY DETAILS OF THIS PROCESS.

I AGAIN THANK YOU FOR ALL YOUR SUPPORT OF OUR EFFORT. ONLY YOUR HELP HAS ALLOWED US TO KEEP SOME PEOPLE ALIVE, AND OTHERS IN FOOD AND SHELTER. WITHOUT THIS SUPPORT, MANY WOULD BE IN DIRE CIRCUMSTANCES WHICH WOULD HAVE PREVENTED THIS WORK FROM GETTING DONE IN A TIMELY MANNER. KNOW THAT WE ALL LOVE YOU AND WISH YOU THE BEST. GOD BLESS YOU AND MUCH THANKS. IN DISTINGUISHED GRATITUDE LOVE AND LIGHT IN OUR SERVICE ZAP

"GOD IS; I AM; WE ARE" "BE GOOD, BE LEGAL, TELL TRUTH" JUNE 21, 2017 COPYRIGHT ZAP 2013-2017

Enlarge this image
Contributions Thank you for your support as we do our best to keep you up to date. We couldn't do this Without Your Help.!!! Please go to Paypal.com using the account address: goneforthfornow@gmail.com to support the cause. Please remember to click friends and family when sending. If you are not a member of paypal and sending a donation please send an e-mail to goneforthfornow@gmail.com so we can log you in and send you a Thank You. We appreciate all the help you continue to provide in keeping food on people's tables, medical needs met, computers running and shelter . With Much Gratitude and Appreciation, Susan Love and Kisses, "The Office of Poofness" ZAP, Susan and Staff

Thanks to: http://www.rumormillnews.com
*****************
Out Of Mind
www.oom2.com

Admin





Posts

: 5572

---

Join date

: 2011-08-16


Location

: Woodstock Nation



---
Permissions in this forum:
You
cannot
reply to topics in this forum