POOFness for JUNE 15: MID-WEEK BY ZAP from 'The Office of Poofness'
Posted By: Mr.Ed [Send E-Mail]
Date: Thursday, 15-Jun-2017 14:34:39
POOFness for JUNE 15: MID-WEEK BY ZAP from 'The Office of Poofness' JUNE 15, 2017 "The Office of Poofness" "The Mid Week by ZAP from "The Office of Poofness"

Zap Says HI ALL WE ARE IN THE FINAL MILE, AND THAT HAS BECOME A FACT. THE TIMING OF EVERYTHING HAPPENING IS UNKNOWN BUT IS IT COMING? YES IT IS. THE WAY IT ALL COMES OUT IS GOING TO BE VERY INTERESTING INDEED. THE MANNER BY WHICH THE PROJECTS ARE ACCOMPLISHED DEFINE US. THE GUIDEWAYS OF GOOD HEARTED FOLK ARE ABSOLUTELY CRITICAL TO A PROJECT'S SUCCESS. THAT IS THE REAL POWER OF ANY EFFORT: THE PEOPLE THAT DO IT. IF AN ENLIGHTENED WAY OF ACCOMPLISHING SOMETHING CAN BE DONE, IT WIL PROVIDE A MUCH GREATER DEGREE OF SERVICE OR PRODUCT. NOW IS A PRETTY GOOD TIME TO START THAT PRACTICE. GIVEN SUCH AN EFFECTIVE IMPETUS, A PROJECT CAN THRUST ITS WAY TO A GREAT MEASURE OF EFFECTIVENESS. THESE AND MANY OTHER THINGS ARE IN THE WINGS AND GETTING READY TO START. THE BLACKOUT PERIODS ARE A NECESSARY PART OF ANY LARGE EFFORT, AND ARE TO BE EXPECTED. THEY GIVE SECURITY TO THE PROCESS AND ARE ACTUALLY WELCOMED. ONCE WHATEVER WORK HAPPENS IN THE BACKGROUND GETS FINISHED AND THE BLACKOUT ENDS, THEN THE WORK WILL START WHETHER IT IS IN THE NEXT 5 MINUTES OR THE NEXT 5 MONTHS.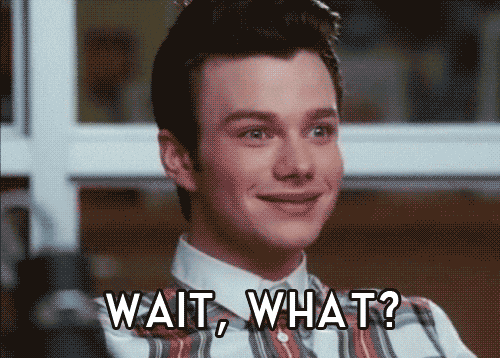 WHO KNOWS HOW LONG THIS IS GOING TO TAKE. SHOULD WE CARE? WELL, YES. WE SHOULD CARE ABOUT KEEPING STABILITY IN THE FAMILY AND A ROOF OVER YOUR HEAD AND FOOD IN THE FRIDGE.



WITHOUT THE BASICS, LIFE SUCKS BIG TIME. HOWEVER, I DO NOT THINK IT WILL TAKE FIVE MONTHS TO GET THERE. TIME IS SHORT AND WE HAVE TO GET MOVING FAST AND THE POWERS THAT BE AGREE. THE RUMORS ABOUND. BE CAREFUL BUT BE AWARE IT COULD HAPPEN ANY TIME. JUST RELAX AND DO NOT STRESS ABOUT IT


. WHEN IT HAPPENS, IT WILL HAPPEN AND SITTING ON THE EDGE OF A SEAT MAY BE FUN FOR A WHILE, BUT DON'T LET IT STRAIN YOUR BACK. YOU WILL NEED IT SHORTLY, AND A CLEAR HEAD. IN PREPARATION, YOU MAY HAVE NOTICED THE NUMBER OF PEOPLE COMING AND GOING WITHIN ORGANIZATIONS, GROUPS, AND ENTERPRISES. THE ONES THAT REMAINED WERE A DIFFERENT BREED. THEY WERE MOSTLY DECENT FOLK. PEOPLE THAT ARE MEANT TO BE HERE OF GOOD HEART AND RIGHT INTENT FOR OUR HUMANITY ARE GAINING A VERY LARGE POPULATION AND THIS IS SIGNIFICANT. IT IS GROWING AND WILL NOT STOP, THEREFORE IT IS AN INEVITABILITY. THE OTHER SIDE CERTAINLY DOES NOT WISH THIS TO TAKE PLACE, BUT SINCE IT IS INEVITABLE, THE OTHER SIDE JUST FALLS AWAY WITHOUT MUCH EFFECT. SO BE WARY, BE PATIENT, BE LOOKING FORWARD TO GETTING THINGS SET RIGHT WITH YOURSELF, THEN FOR HUMANITY. THANKS FOR BEING THERE FOR ME. I AM RECOVERING OK, AND LOSING POUNDAGE. NO SUGARS NO CARBS FOR THE MOMENT. FERMENTED STUFF, LIVING STUFF. IT IS WORKING. GOD BLESS YOU. MUCH LOVE AND THANKS. IN GLORIOUS GRATITUDE LOVE AND LIGHT IN OUR SERVICE ZAP

"GOD IS; I AM; WE ARE" "BE GOOD, BE LEGAL, TELL TRUTH" JUNE 14, 2017 COPYRIGHT ZAP 2013-2017


Contributions Thank you for your support as we do our best to keep you up to date. We couldn't do this Without Your Help.!!! Please go to Paypal.com using the account address: goneforthfornow@gmail.com to support the cause. Please remember to click friends and family when sending. If you are not a member of paypal and sending a donation please send an e-mail to goneforthfornow@gmail.com so we can log you in and send you a Thank You. We appreciate all the help you continue to provide in keeping food on people's tables, medical needs met, computers running and shelter . With Much Gratitude and Appreciation, Susan Love and Kisses, "The Office of Poofness" ZAP, Susan and Staff


Thanks to: http://www.rumormillnews.com
*****************
Out Of Mind
www.oom2.com

Admin





Posts

: 5586

---

Join date

: 2011-08-16


Location

: Woodstock Nation



WE ARE IN THE FINAL MILE, AND THAT HAS BECOME A FACT

GURU HUNTER





Posts

: 2881

---

Join date

: 2015-04-20



From the picture we seen, he could stand to drop a few pounds anyway.
GURU HUNTER





Posts

: 20038

---

Join date

: 2012-04-10



Oh yeah that's right! The one where he is in the room taking pics of a deceased girl like he is some crime scene photographer then sending them around the internet and blaming others to garner pity for yet more donations?  Totally to many ketchup sandwiches for sure!
*****************
Out Of Mind
www.oom2.com

Admin





Posts

: 5586

---

Join date

: 2011-08-16


Location

: Woodstock Nation



Regular:
Open Face:
And Pastries!!
---
Permissions in this forum:
You
cannot
reply to topics in this forum