Venezuela Devalues Currency 64% on New FX Auction Platform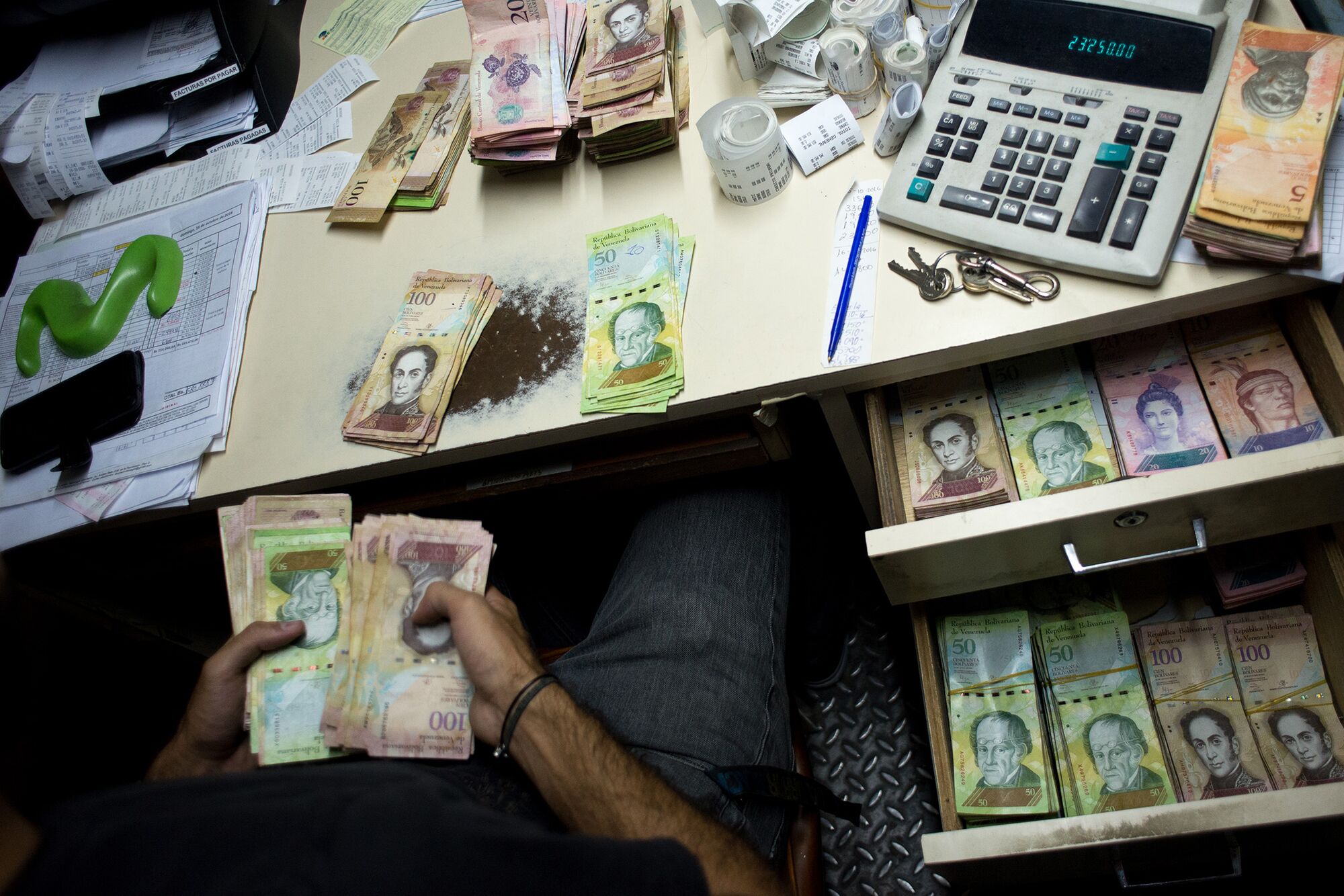 by Andrew Rosati and Nathan Crooks
May 31, 2017, 8:18 AM PDT May 31, 2017, 10:25 AM PDT
    Dollars sold at 2,010 bolivars at first week of Dicom auction   
    Government will maintain preferential rate for essential goods
Venezuela's central bank devalued its weakest legal exchange rate nearly 64 percent in its latest currency system as the cash-strapped nation attempts to ease a shortage of dollars that's emptied store shelves and fueled the word's highest inflation.
On Wednesday, central bank director Pedro Maldonado announced the results of the first auction in a revamped currency platform, known as Dicom, where it sold $24 million to businesses and individuals. Each U.S. dollar was sold at a rate of 2,010 bolivars, a sharp decline from the previous rate of about 728 bolivars.
Maldonado said that bids received fell within pre-established "bands" that the central bank set before the Dicom auction was convened last week. "This is very satisfying to us because it is an example of economic recovery within the framework of the Bolivarian economic agenda," he said.
But the introduction of Dicom is likely to push prices even higher in a country already suffering from triple-digit inflation and shortages of everything from toothpaste, car parts and cancer medicines. After two months of anti-government protests that have claimed dozens of lives and show little sign of letting up, President Nicolas Maduro is under intense pressure to kick-start a moribund economy that is set contract for the fourth year in a row.
See more: Harvard's Hausmann on Venezuela's Political Climate (Video)
Years of mismanagement coupled with the global collapse in commodity prices has left Venezuela in a tailspin since Maduro took office in 2013. While the embattled president has long promised change, he has largely left a system of price and exchange controls established by his predecessor, the late Hugo Chavez, largely intact.
The government maintains a preferential rate -- Dipro -- of 10 bolivars per dollar for essential goods, such as food and medicine that is inaccessible to most private companies and individuals. It accounts for more than 90 percent of dollars the government distributes, according to central bank data.
The last major devaluation of the primary exchange took place in February 2016, while the bolivar was allowed to depreciate 72 percent on the alternative market over the past year. The secondary market, previously known as Simadi, which last sold dollars for about 728 bolivars per dollar and has since been adopted by most companies for accounting purposes.
On the black market, the currency has declined 83 percent in the past year, with a dollar now trading at more than three times its price on the new Dicom system. Without a change in the government's preferential exchange rate, analysts' were skeptical about the government's latest attempt to re-jig its currency controls.
"The devaluation will provide the government with some fiscal benefits," Eurasia Group analysts Risa Grais-Targow and Agata Ciesielska wrote in a research note yesterday, but "the impact will be somewhat limited."
https://www.bloomberg.com/news/articles/2017-05-31/venezuela-central-bank-devalues-currency-64-on-new-fx-exchange
*****************
GURU HUNTER





Posts

: 24021

---

Join date

: 2015-02-19



---
Permissions in this forum:
You
can
reply to topics in this forum