POOFness for MAY 18: FRACK
Posted By: hobie [Send E-Mail]
Date: Thursday, 18-May-2017 23:11:54
Hi, folks - Received via e-mail: =====

Subject: FRACK
From: "The Office of Poofness" <2goforth@humanus.ca>
Date: Thu, May 18, 2017 10:13 pm

Zap Says


HI ALL, I AM ANGRY, DISSED, FRUSTRATED, AND MAJORLY SLIGHTED BY THE SICK AND DEMENTED BOTTOM DWELLING MUD SUCKERS WITH THE BRAINS OF A ROTIFER SO I HAVE A FEW THINGS TO SHARE WITH YOU TODAY AS A RESULT OF A VERY LARGE BANK STALLING OUR TRANSFERS, AND I AM SUPREMELY CHOKED AT THESE FRACKING PIECES OF WORK THAT THINK THEY CAN RUN ALL OVER PEOPLE WITHOUT A CARE IN THE WORLD. THEIR BIGGEST SIN SEEMS TO BE BEING CAUGHT, AND WHEN THEY ARE THEY LAUGH IT OFF BY PAYING SOME STUPID AMOUNT OF A FINE, AND WALK. THE TRUST GUYS WERE MYSTIFIED WHY THE WIRE TRANSFERS DID NOT GO OUT, AND DID NOT ACCEPT THE BANK'S EXPLANATIONS AND CALLED IN THE REGULATORS. OH BOY. THE WHISTLE WAS BLOWN. THOSE GUYS FOUND BILLIONS AND BILLIONS OF STOLEN MONEY FROM ACCOUNTS. I LEARNED THAT THEY HAVE BEEN ITCHING FOR A CHANCE TO HAVE A GO AT THIS BANK FOR A VERY LONG TIME, AND THEY WERE VERY HAPPY TO TAKE A LOOK. NO WALKING THIS TIME! THE REGULATORS DESCENDED ON THE BANK. THIS BANK IS IN EUROPE IN A SMALL COUNTRY, AND HAS BEEN THE SUBJECT OF MANY FINES OVER THEIR FRAUD AND THEFTS AND FIXING LIBOR RATES OVER THE YEARS, AND OTHER FRACKING BULLCRAP BUT FOR THE SAKE OF NOT PAINTING A BIG BULLS EYE ON MY BACK, I WILL NOT SAY THE NAME OF THE BANK. THEY HAVE MURDERED PEOPLE OVER LITERALLY THE GOLD IN THEIR TEETH, STOLE INHERITANCE ACCOUNTS, TRADE ACCOUNTS, AND ALL MANNER OF ASSETS. ANY LARGE AMOUNT DEPOSITED MYSTERIOUSLY GOT LOST SOMEWHERE IN THE DEEP DARK CREVICES OF THE BANK'S VAULTS.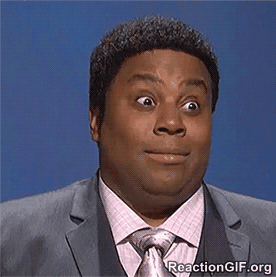 IF I HAD THESE GUYS IN FRONT OF ME I DO NOT THINK I WOULD BE ABLE TO CONTAIN MY ANGER AND WOULD BE TAKEN AWAY IN HANDCUFFS AT THE END OF THE DAY, THAT'S HOW FRACKING PISSED I AM. HERE WE ARE EXPECTING FUNDS TO ARRIVE TODAY OR TOMORROW AT THE LATEST TO SAVE SITUATIONS AND GET PEOPLE INTO THE HOSPITAL, AND I GOT THE NEWS THIS MORNING THAT THE FUNDS CAN NOT BE SENT BECAUSE THEY WERE FROZEN PENDING THE CONCLUSION OF THE INVESTIGATION. BUT THEY WILL BE RELEASED SHORTLY THANK GOD AS THEY HAVE NOTHING TO DO WITH THE BANK'S CRAP. NOW, THESE FUNDS ARE NOT THE ONLY ONES AFFECTED. THERE ARE LITERALLY HUNDREDS OF ACCOUNTS THAT WERE STOLEN (THE MONEY FROM THEM) AND THIS ACCOUNT FROM WHERE WE WERE TO GET OUR PIECE WAS NO DIFFERENT. THEY DID NOT SHUT DOWN THE BANK BUT I THINK THEY SHOULD UNTIL THE BANK PAYS BACK ALL THE MONEY THEY STOLE TO EVERYBODY, AND MAKE THE FRACKING BANKSTERS CLEAN FLOORS WITH A TOOTHBRUSH FOR A FEW YEARS. WITH ACID. NO GLOVES. SINCE OUR FUNDS ARE NICE AND CLEAN AND PROPERLY REGISTERED FOR MOVEMENT AND ALL THAT, THE QUESTION BY THE REGULATOR WAS "WHY DID YOU NOT SEND THE MONEY". THE BANKSTER STUTTERED THAT THEY WERE "ASSEMBLING" THE MONEY AND WOULD SEND IT OUT SOON. THAT WAS NOT GOOD ENOUGH AND THE REGULATOR WENT INTO THE ACCOUNT AND LO AND BEHOLD, IT WAS SORELY LACKING IN MONEY AT THAT TIME. SO THE NEXT QUESTION OF "WHERE'S THE MONEY" WAS MET WITH RED FACES. THAT'S WHEN THE INVESTIGATIVE TEAM CAME IN LIKE GANGBUSTERS AND FOUND ALL THE OTHER CRAP THE BANK HAS BEEN PULLING OVER THE YEARS.

THE NEXT THING WE KNOW IS THAT THE TRUST MONEY MAGICALLY APPEARED IN THE TRUST ACCOUNT. BUT IT WAS TOO LATE AND THE REGULATORS WERE DIVING INTO THE BANK BOOKS FULL BORE. WE WERE TOLD THAT THE REGULATORS WILL GET THE ACCOUNT UNFROZEN (THE ONLY ONE I THINK) AND SEND MONEY NEXT WEEK TO US BUT THEY HAVE TO DO SOME THINGS FIRST AND CAN NOT RELEASE IT THIS CLOSE TO THE WEEKEND. IN THE MEANTIME, THEY ARE PEELING BACK THE ONION, AND IT IS UNBELIEVABLY ROTTEN ALL THE WAY THROUGH LAYER BY LAYER. ALREADY WE HEARD ONE BANKSTER WAS TAKEN AWAY AND I BET THERE WILL BE A BUSLOAD AT THE END OF THE DAY.

NOW WE ARE DESPERATELY DOWN IN THE DUMPS. WE WERE COUNTING ON THIS MONEY TO SAVE SOULS AND GET TO WORK AND WE CAN'T UNTIL NEXT WEEK. THE PEOPLE THAT WE HAVE TO LOOK AFTER ARE DESPERATE AND THE ONE ON DIALYSIS HAS HALF OF HIS BODY LOOKING LIKE ONE BIG BRUISE. UNDER HIS ARMS, PART OF HIS TORSO, LEGS… FOR THOSE OF YOU WHO KNOW WHAT THAT MEANS IN DIABETICS, YOU UNDERSTAND THE DANGER. THE OTHER ONES IN MEDICAL NEED AND SHELTER/FOOD I CAN DESCRIBE AGAIN BUT WHAT'S THE POINT. THEIR NEED IS GREAT AND THAT'S ALL I LOOK AT.

I NEED THIS HUGE HELPING HAND FOR THESE PEOPLE THAT HAVE SUFFERED THROUGH THICK AND THIN. AND IF ANYBODY OUT THERE HAS A THOUGHT OR TWO HOW TO TAKE OUT A BANKSTER OR TEN, I FEEL LIKE ENTERTAINING YOUR IDEAS…. ALTHOUGH I MAY BE STEAMING HOT AT THE ATROCITIES THAT HAVE BEEN PERPETRATED ON US AND SO MANY OTHERS OVER THE YEARS, I CAN NOT LOSE SIGHT OF THE NOW AND WHAT WE CAN DO ABOUT IT. THE MONEY WILL TAKE CARE OF ITSELF, I KNOW THAT MUCH. THE RESOURCES TO KEEP THESE SOULS ALIVE AND KICKING TO BE READY FOR THEIR PART OF THE WORK, IS WHAT IS ON MY PLATE RIGHT NOW, AND I NEED YOUR HELP. AND ME TOO A LITTLE. SOME DECENT FOOD WOULD BE GOOD?

I WILL HAVE MORE INFORMATION ON THE TRANSFERS FROM THE REGULATOR OVER THE WEEKEND, BUT I DO NOT THINK THAT WILL CHANGE FROM THE SCHEDULE HE GAVE AS IT WAS PRETTY BLACK AND WHITE. I HAVE NO POWER TO PUNISH THESE BANKSTERS BUT I AM VERY CERTAIN THEY WILL GET WHAT'S COMING TO THEM NOW AND DRAW SOLACE FROM THAT. THANKS FOR HELPING AND BEING WHO YOU ARE. GOD BLESS AND MUCH LOVE. LOVE AND LIGHT IN OUR SERVICE ZAP PS: I WAS ON A CONFERENCE CALL, AND HEARD THAT THE YAMASHITA GOLD HAS BEEN MOVING AND IS BEING COMPLETED – THIS IS A GOOD AND SIGNIFICANT SIGN OF THE REALIZATION OF EVERYTHING THAT IS DESTINED FOR OUR HUMANITY – IF ANYBODY HAS MORE INFO PLEASE WRITE BACK AS I WILL ASK, BUT IF IT IS ON THE NET I WOULD LOVE TO SEE THE ARTICLE.

Contributions Thank you for your support as we do our best to keep you up to date. We couldn't do this Without Your Help.!!! Please go to Paypal.com using the account address: goneforthfornow@gmail.com to support the cause. Please remember to click friends and family when sending. If you are not a member of paypal and sending a donation please send an e-mail to goneforthfornow@gmail.com so we can log you in and send you a Thank You. We appreciate all the help you continue to provide in keeping food on people's tables, medical needs met, computers running and shelter . With Much Gratitude and Appreciation, Susan Love and Kisses, "The Office of Poofness" ZAP, Susan and Staff


===== --hobie

Thanks to: http://www.rumormillnews.com
*****************
Out Of Mind
www.oom2.com

Admin





Posts

: 5586

---

Join date

: 2011-08-16


Location

: Woodstock Nation



THE WORK, IS WHAT IS ON MY PLATE RIGHT NOW, AND I NEED YOUR HELP. AND ME TOO A LITTLE. SOME DECENT FOOD WOULD BE GOOD?

What a bunch of garbage! Stick with your ketchup sandwiches Jerzy! You are the scum of the earth! :yes:
GURU HUNTER





Posts

: 2881

---

Join date

: 2015-04-20



---
Permissions in this forum:
You
cannot
reply to topics in this forum